The Best Cat Exercise Wheels in 2022
Last Updated: January 4, 2022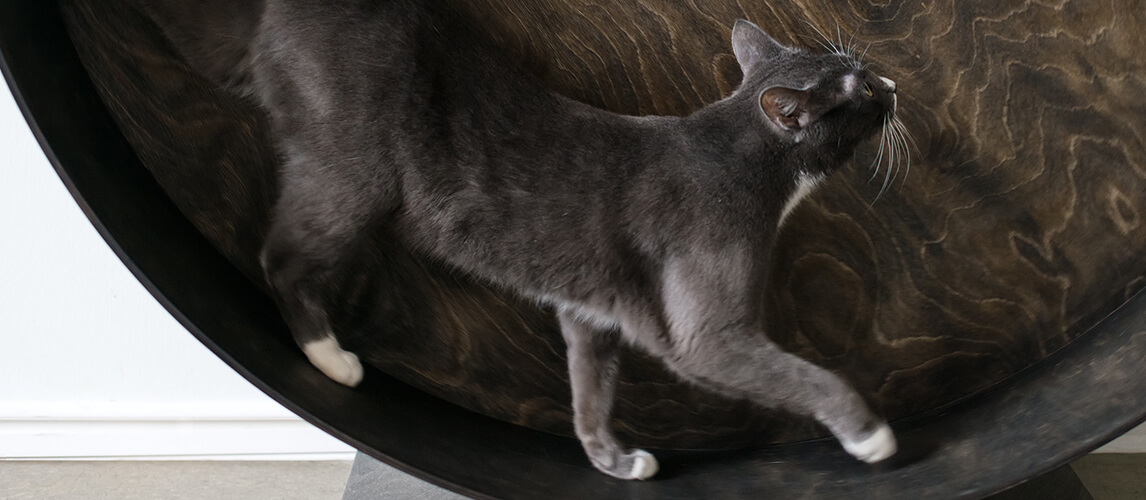 PetSide may earn a small commission from affiliate links in this article.
Learn more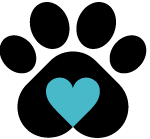 By Petside
Published 10:23 am
All cats need the chance to exercise, not just for their physical health but also to stave off boredom and release any pent-up energy which could otherwise manifest in unwanted or destructive behavior. But some cats, particularly indoor cats, don't get a sufficient work out each day – and this lack of exercise can also lead to obesity and potential health problems.
As well as regularly playing with your kit, a cat wheel could well be the answer to keeping your cat in motion, so fit, happy and healthy. Similar in design to a hamster wheel, a cat wheel is cleverly designed to allow your cat to walk and run their way to full fitness, without needing much space. Cat exercise wheels are also a good way to offer your cat extra stimulation and another form of self-play, especially when you are at work, or not at home.
So, if you think your cat could do with some more indoor exercise, then read on as we have taken some of the best cat exercise wheels out for a spin.
The Best Cat Exercise Wheel
Best Cat Exercise Wheel Buying Guide
Cat exercise wheels are quickly catching on in the feline world and are a great way to ensure your cat – especially if they are an indoor cat – gets all the exercise they need. Think hamster wheel, but bigger and more robust, and you get the gist. And while not all kits are going to naturally take to walking their wheel, with a little perseverance, cat exercise wheels can really be good for their health.
Why Your Kitty Needs An Exercise Wheel
Whether it's for safety, breed type or preference, many cat owners are choosing to keep their precious pet indoors. But one downside to being an indoor cat is that they don't get the same opportunity for exercise an outdoor, roaming cat enjoys. So, with exercise an important aspect of your cat's daily routine, here are the main reasons why your indoor pet would benefit from a cat exercise wheel:
Indoor cats are more prone to boredom if not stimulated, which can lead to depression. However, cats who are able to exercise regularly are known to be less anxious.
Regular cat exercise will help keep their lean muscle tone and maintain overall condition and body strength.
Without sufficient exercise, indoor cats can be prone to weight gain, especially if they are also overfed. Getting both their exercise and diet in balance will support a healthy cat.
Particularly if you have a high-energy cat breed such as a Bengal, Abyssinian or Burmese, cat exercise wheels will go a long way to help burn off all that playfulness and pent-up energy.
A cat exercise wheel can help prevent destructive behaviors in your pet, such as furniture scratching, caused by lack of stimulation and general boredom.
By using a cat exercise wheel, you can keep obesity in your cat at bay, helping to prevent any associated health issues, such as feline diabetes or joint problems, from developing.
Cat wheels for exercise can be a good stand in for playtime when you are not at home.
Things to Look For in a Сat Running Wheel
Exercise wheels for cats are a neat pet product, typically made up from a large diameter wheel supported on a platform that allows it to roll safely. The wheel tread provides enough room for your cat to walk and run without running the risk of falling off. When choosing the best cat wheel for your feline, here are the essentials to look out for:
Material: Most cat wheels are made from either plastic, metal, wood or cardboard. Plastic cat wheels are lightweight but not as durable as metal or wood, while wood is a good option if your cat is prone to allergies.
Wheel size: The diameter of your training and running wheel for cats needs to be sufficient to comfortably house your pet without causing strain on their spine. Most cat wheel manufacturers offer a choice of wheel sizes, but you also need to consider the durability of the cat wheel so that it's able to support and work under the weight of your cat.
The tread: Also known as the running pad, this is the inner surface of the wheel on which your cat will stand on. The tread needs to be wide enough to give them enough room to run and the material it's made from should be soft enough to give your cat some traction as they move but won't snag their claws or paws. EVA foam is a good option to look for.
Wheel speed: Your cat's running action will dictate the speed of the wheel but if your cat is a bit of a lightweight and can't quite provide enough friction to control the speed, look for a wheel design with brakes so you can adjust just how fast your cat can go.
Noise level: While it is unlikely you'll find a totally silent kitty wheel, the noise level as it is in motion is important. Too noisy and it will scare off your cat and make him reluctant to use it again.
How to Encourage Your Kitty to Use a Cat Treadmill Wheel
Most cats will be a little wary when it comes to using a cat wheel for the first time, and some will simply not take to it at all. Some high energy breeds such as Bengal should take little introduction but more reserved breeds like the Persian cat will need a little more persuasion.
The key to getting your cat in motion and happily using their wheel is to take your time and associate the wheel with reward and positive praise. Here's a quick step-by-step guide to getting your cat running on their wheels like a pro:
Entice them to it – use a toy or treat to get your cat to simply sniff and explore the wheel without actually getting on it. You could rub a little catnip onto the inside of the wheel, or sprinkle a few of their favorite treats. Head over to our review of the best cat treats for more options.
At this stage, just encourage your cat to explore the wheel and get used to its presence.
Once they seem comfortable with the wheel being there, slowly encourage them to step onto the wheel, again treats and rewards are the way to go. You could also use a laser pointer if your cat responds to the light.
Reward your cat for both getting onto the wheel and off. Keep repeating until they think getting onto the wheel is the most normal thing to do.
Now you need to get them to take a few steps to get the wheel moving. To do this, get them comfortably standing on the wheel, then with a treat in your hand, hold the treat partially up the wheel so your cat needs to take a step or two forward to get their reward.
Continue with this training process for about 15 minutes, slowly increasing the number of steps your cat takes.
Keep repeating this daily until your cat is independently getting onto the wheel and comfortably exercising on it - either walking or running - on their own.
Our Top Pick
With its sleek design, the One Fast Cat Exercise Wheel is a top choice when it comes to indoor exercise, even for larger cats. The wheel is made from recycled plastic and both sizeable and sturdy, giving your kit plenty of space to walk and run. The high quality EVA foam tread is kind on their paws and the whole wheel is easy to clean - a quick blast with the water hose and you are good to go! Big enough for multiple cats, we think the One Fast Cat Exercise Wheel is a great choice and will look good in any cat-loving home.