The Best Interactive Cat Toys in 2022
Last Updated: January 4, 2022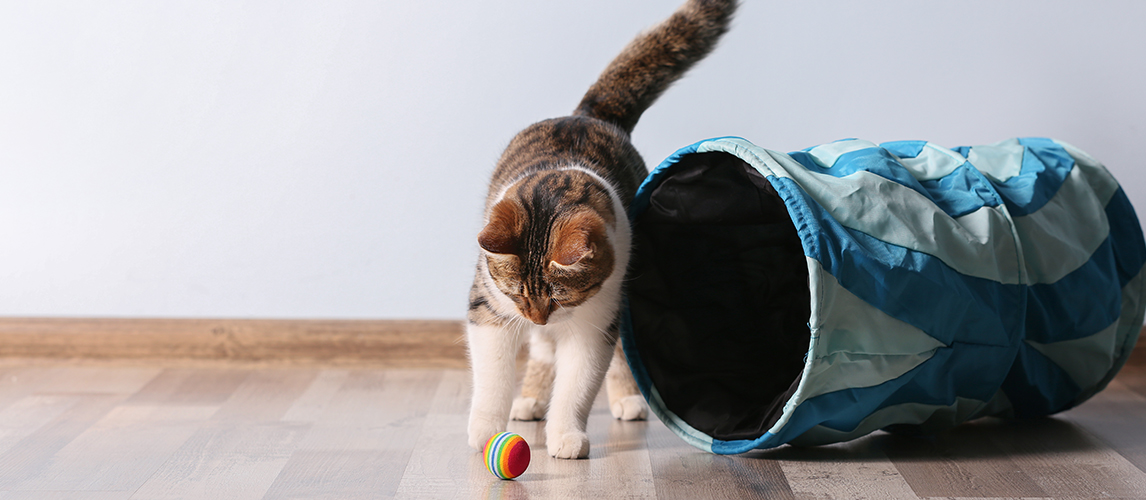 PetSide may earn a small commission from affiliate links in this article.
Learn more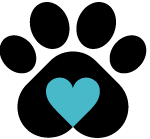 By Petside
Published 08:46 am
It's true...cats are notoriously difficult to please. From types of food to humans, they're not afraid to show their disapproval in whatever way they see fit! And this denunciation certain doesn't waver when it comes to toys. It may seem like whatever you lay down in front of them, your cat won't be pleased. This makes it even harder to leave them alone during the day when you go off to work, knowing that they'll most likely be bored in your absence.
Yet our trusty buying guide is here to bless you with a permanent solution. All ten of our specially hand-picked products are designed to engage, excite, and entice your cat at a moment's notice. Read on if you'd love nothing more than to purchase a toy that your cat won't be able to put down.
The Best Interactive Cat Toy
Best Interactive Cat Toys Buying Guide & FAQ
How to Choose the Right Toy for Your Cat
So, you've finally decided to invest in the cat toy market – one where you're truly spoiled for choice. Yet what toys will your cat actually use to entertain them? Here are few top tips to avoid having a neglected toy box gathering dust in the corner.
We all know about catnip: the herb which drives cats wild. Yet be warned: only 50-70% are even affected by catnip and its questionable effects. Therefore, if you're short on cash, we'd recommend investing your hard-earned dollars in a product which will perform without fail.
Small and portable toys work a treat
The most effective cat toys – after your cat successfully *kills* them – are able to be easily transported so your kitty will be able to show off to their doting fans (their humans). Consequently, lightweight and durable toys are the way to go.
An independent toy who don't need no man
If you aren't often home to amuse your fidgety kitty, this is when possessing a toy that works without supervision or human tampering is ideal. Battery operated toys are godsends – especially those that make prey-like noises or exude laser beams randomly.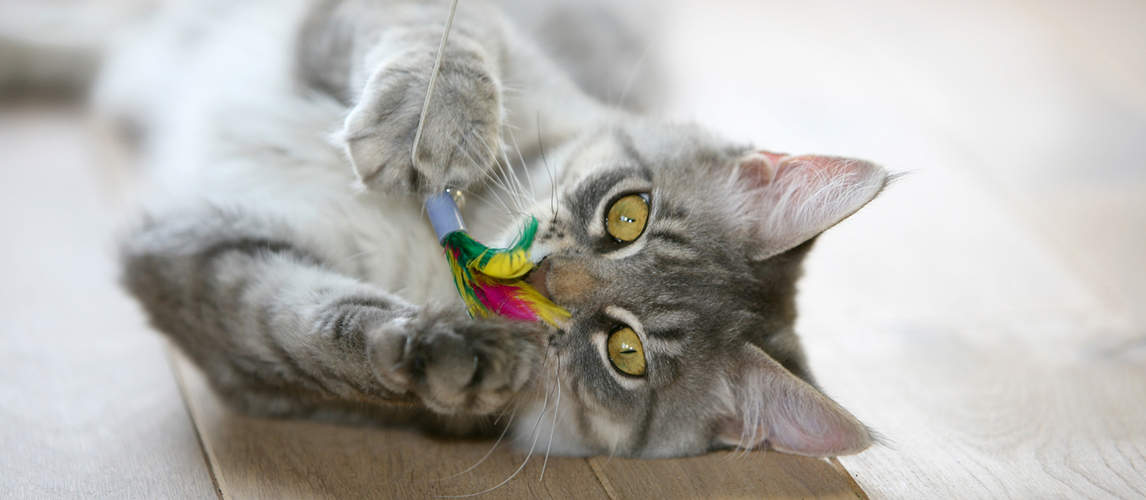 Benefits of Interactive Cat Toys
Cat toys are fantastic for giving your cat the exercise they crave. Younger cats – excitable as they are – are able to burn off some of their pent-up energy by attacking a toy of their choice for a couple of hours. In older cats who are known to put on the pounds, purchasing a toy which sparks their interest can make all the difference to their overall physique.
Satisfy Cat's Hunting Instincts
Although many owners are in denial that their furry friend doesn't enjoy killing mice for fun, it's about time for them to wake up and see the dead rodent on their doorstep. Satisfying your cats' natural hunting instincts through play has the possibility to dissuade them from bringing back 'presents' for you as regularly.
Do your cats live in a multi-pet household? It can often seem impossible to try to facilitate bonding between your feline friends. One sure-fire effort which often works wonders is to purchase new cat toys to create a bond between your pets. By becoming used to each other's scents through joint usage of the cat toy, they'll start to become more comfortable with one another. For us humans, this would be like sharing a bar of chocolate – a foolproof way to make new friends!
Check out our guide on Laser Pointers for Cats for more info.
Our Top Pick
Out of all the marvelous products exhibited today, what toy would we take home to place in our own pet's play box? For us, Petstages Tower of Tracks pulls out all the stops. Equipped with three spinning balls, cats are kept engaged – both mentally and physically – by the bright colors and non-stop 'hunting' fun. What's more, Tower of Tracks' sturdy construction sets it in good stead to survive a couple of years at least. How can you say no to a product boasting over two thousand five-star reviews? We know we can't!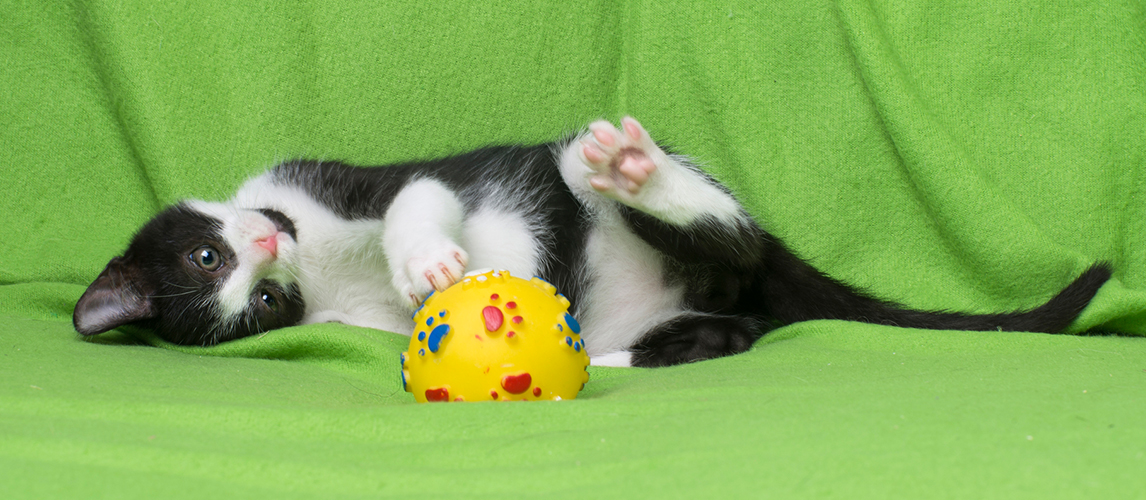 FAQ
Q:

What are interactive cat toys?

A:

Interactive cat toys are designed to stimulate your cat's mind through play when you're too busy to do so yourself. When you're off working, cat toys are an affordable way for your kitty to relieve some of their pent-up stress and anxiety whilst decreasing yours from leaving them in the house.
Q:

Are laser pointers really safe for cats?

A:

Like most toys in life, laser pointers certainly have their risks. Although your cat will receive plenty of exercise thanks to these simple devices, laser pointers could mentally affect your cat in the opposite manner. By closely examining the key pros and cons below, only you'll be able to decide if the benefits outweigh the perils.

Pros: The light is harmless

Are these beams dangerous for your cat's eyes? Whilst you shouldn't shine the laser with the intention of blinding your cat momentarily *duh*, accidently hitting your pet's eyes for a split second won't affect their eyesight in any way.

Cons: You cat will never win the game

Ever took a chance at a job and were left disappointed? For your cat, this unreachable goal is never reached when engaging in laser entertainment: there's no way to win a laser game and your cat will experience perpetual disappointment every time. This arguably encourages pent-up frustration which often triggers excessive grooming in cats.

Don't worry... we have a solution

If you're dead set on purchasing a laser for your cat, we'd recommend often substituting it for a toy that can be caught and eventually 'killed'. This way, your feline friend will have a tangible object to show off their hunting success.
Q:

Are catnip toys safe for cats?

A:

Often acknowledged as the means to an instant 'high' for cats, catnip's long-term health implications are constantly questioned by veterinarians and owners alike. Yet although this 'kitty drug' may cause your feline friend to go momentarily loopy, it is completely nontoxic as well as nonaddictive for cats. Defined as a mild feline hallucinogen, cats sometimes react through yowling, lurching, and dribbling but don't worry – this is due to its resemblance to several properties within cat urine. So catnip can remain a sought-after treat for your kitty, we'd recommend offering it to them no more than once a week.