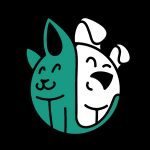 It's true… cats are notoriously difficult to please. From types of food to humans, they're not afraid to show their disapproval in whatever way they see fit! And this denunciation certain doesn't waver when it comes to toys. It may seem like whatever you lay down in front of them, your cat won't be pleased. This makes it even harder to leave them alone during the day when you go off to work, knowing that they'll most likely be bored in your absence.
Yet our trusty buying guide is here to bless you with a permanent solution. All ten of our specially hand-picked products are designed to engage, excite, and entice your cat at a moment's notice. Read on if you'd love nothing more than to purchase a toy that your cat won't be able to put down.
The Best Interactive Cat Toy
Petstages Tower of Tracks Interactive Cat Toys
See More Reviews

With the tower of tracks, its three layers equals three times the fun! Petstages' Tower of Tracks is designed to bring out the inner kitty in your cat. Thanks to the three spinning balls, all your cat's senses will be engaged along with their hunting instincts as they try to catch the balls. This fun-loving bright orange toy is ideal for your personal bonding with your cat: simply spin the balls for your cat and watch them go wild!
Although it looks a little precarious, Tower of Tracks is durable beyond belief with its closed top and the non-slip base which saves it from significant wear and tear. The safety bar, which prevents curious cats from getting stuck, is designed to protect your cat from when they get too playful. This affordable toy for kittens is a must-buy if you want to save yourself from having to constantly retrieve balls from under the couch!
Key Features:
Safety bar prevents your cat from becoming stuck
Equipped with three spinning balls to keep cats entertained and their minds engaged  
Physical exercise for your cat when chasing balls round the tower
Durable design build with a closed top and a non-slip base
Three levels of play constructed for bonding between yourself and your cat as well as satisfying their hunting instincts and providing mental exercise
Specification:
Brand

Petstages

Model

317

Weight

0.96 ounces
PetSafe Bolt Laser Interactive Cat Toys
See More Reviews

FroliCat's BOLT Laser Pet Toy is one of those products you didn't know you needed – and now, you can't believe you lived without it! This laser pet toy will keep your cat entertained for hours on end: simply insert four A4 batteries in on its arrival, set it to automatic mode, and then go about your day guilt-free! If you find yourself with some rare time to spare, then simply set the laser to manual mode and point it wherever you please while your cat goes crazy!
The attractive design of the laser makes it look like an air freshener, allowing it to sit out on your counter or floor at all times without attracting any unwanted attention, even when guests are round. If your Bolt doesn't stay in optimal working condition, this laser is backed by a one-year warranty. This way, if there are any material or workmanship defects, simply send it back to the manufacturers. For a cat who requires new stimulus daily, the unpredictability of the Bolt won't go amiss.
Key Features:
Interactive laser automatically switches off laser every fifteen minutes to prevent overstimulation
Laser moves haphazardly to satisfy cat's natural hunting instincts
Bonding between you and your pet made possible through Bolt's manual mode
Cost-effective due to requiring 4 A4 batteries only to work
Enticing toy can be sat on any flat surface in your home
Specification:
Brand

PetSafe

Model

PTY00-14244

Weight

11.2 ounces
Cat Dancer Interactive Cat Toy
See More Reviews

Although laser pointers can be great, the trouble for some cats is they can never catch it. That's why the Cat Dancer 101 is so satisfying for them: catching it is like Christmas! Watch your cat dance away to their hearts content over a piece of wire: available for an absolute bargain! Cat owners won't be surprised; although we spend a small fortune on expensive, high-tech toys, it always seems to be the least expensive toys they're drawn to!
The overwhelming reviews online would easily convince anyone to buy this wonderful toy. Ranging from cats losing healthy amounts of excess weight due to jumping so high to catch the Cat Dancer, to shy cats finally coming out of their shell thanks to this ingenious creation, this original cat toy will be sure to change every feline's life for the better.
Key Features:
Composed of spring steel wire and rolled cardboard
Watch your cat go crazy for an absolute bargain
Manufactured in the USA
Interactive toy can be played with manually or without help
Durable model able to withstand significant wear and tear
Specification:
Brand

Cat Dancer Products

Model

93419100010

Weight

0.64 ounces
SmartyKat Electronic Motion Cat Toys
See More Reviews

Do you often feel anxious that you don't have the time to give your cat the playtime they deserve? SmartyKat's Hot Pursuit Electronic Motion Cat Toy makes for as viable substitute. This electric toy has been deigned to replicate the movements of hidden prey under the concealed blanket. Its unpredictable nature is maintained by the 'prey' often changing speed and directions, so your cat won't become easily bored. If you want to join in on the action, the four speeds can be manually changed to allow for the personal variation of play for your cat.
Each SmartyKat product distributed has met the company's rigorous child safety standards so that your kitty will be protected while playing. Manufacturers are so confident of their products' success and high standard that they'll completely replace or refund a product if their customer is dissatisfied in any way.
Key Features:
Toy's mimicking the movement of hidden prey stimulates cat minds
Encourages healthy exercise and fun at the same time thanks to four different speeds
Environmentally proactive toy due to wands and base being made from recycled plastic
Durable fabric able to resist significant wear and tear over time
Product tested to Child Safety Standards and abides to rigorous satisfaction guarantees
Specification:
Brand

SmartyKat

Model

32002

Weight

1.07 pounds
Cat Amazing Interactive Cat Toys
See More Reviews

Has your feline friend put on a bit of beef as of late?  Cat Amazing's Interactive Treat Maze and Puzzle Feeder for Cats won't just assist in weight loss, it will stimulate both your kitty's brain and their senses! Encompassing three levels of difficulty – the highest ideal for cleverer cats – your kitty can be mentally trained to reach the highest level. And in the end, they'll be well rewarded with loads of tasty treats!
Whatever treats your cat loves the most, we recommend shoving a bunch of them in this box to create the most enjoyable game imaginable! The packaging, as well as being planet friendly, is durable and ultra-lightweight – meaning it can be easily slid along the floor so that your cat can obtain maximum exercise. Cat Amazing's model is fantastic for solo play or for playing with their feline friends. Loved by all, it will be hard to get your cat away from this toy!
Key Features:
Veterinarian recommended for weight loss, meal management, and slow eating
Cutaway view shows inner tunnels where treats can be found
Encourages active and healthy play through the circling, springing, concentrating and pouncing of your cat
Mental stimulation through problem solving
Durable box built to withstand substantial pressure as well as being environmentally friendly
Specification:
Brand

Cat Amazing

Weight

12 ounces
Cosmic Catnip Interactive Cat Toy
See More Reviews

Ever heard of Catnip? It's like chocolate for cats but instead of making them want to sleep, it produces a playful reaction that promotes activity and mental stimulation. Your cat will be captivated by the bright red pepper-like which will be an instant hit. In older cats, this inexpensive delight will help them regain some of their past 'oomph'. Although many owners worry about the quality of the aroma, Cosmic assures the buyer that this natural herb is North-American grown and incredibly energizing.
For less than a few dollars, your cat can go completely nuts when gifted with this aromatic toy. Even better, if your cat has a sensitive stomach, then the aroma will be sure to help settle their tummies and vastly improve their mentality. Likewise, your cat's natural hunting instincts will be fulfilled through constantly clawing at their pepper-shaped friend when trying to release the aroma.
Key Features:
Ideal for cats with sensitive stomachs
Your cat's natural hunting instincts will be fulfilled
Aromatic catnip is completely natural that revitalizes cats when dried leaves are pinched
Fun pepper-shaped toy is sturdy and durable
Completely safe for cats all ages and stages
Specification:
Brand

Cosmic

Model

1050011545

Weight

1.6 ounces
Easyology Amazing Roller Cat Toy
See More Reviews

Fed up with putting up with your cat's noisy toys which distract you from completing any task? Easyology's Kitty Cat Charmer is a product designed for modern homes that doesn't infringe upon your daily mood but will substantially brighten up your cat's day. Equipped with only a little rattle to interest your kitty, Easyology's creation is lightweight and unobtrusive – rendering it easy to store away when your cat's not at play.
If you're conscious about the overall safety of the product, the brand has been careful to include no dangerous strings, yarn, or other ornaments which your cat could end up choking on. Instead, they'll enjoy the chance to improve their physical and mental capacities whilst having loads of fun at the same time. Unmatched in its potential to amuse, we recommend introducing Easyology's product into your feline friendly home.
Key Features:
Swirling of balls is designed to mimic the movement of natural prey
No inclusion of strings, yarn, ribbons, feathers or anything that your kitten may be liable to choke on
Sturdy yet lightweight construction that stays in place during rough play
Colorful rolling balls are quiet so you can continue to enjoy your day
Available at an affordable price
Specification:
Brand

Easyology

Model

cat-roller-white-ca

Weight

14.4 ounces
Pet Fit For Life Interactive Cat Toy
See More Reviews

Pet Fit for Life's 3 Feather Dual Rod Teaser will bring a rainbow of color into your home as well as bundles of joy for your cat. It's incredibly safe; made from practically indestructible carbon fiber accompanied with a strong thirty-three-inch string for even more play-time fun.  Attachments are interchangeable, so when your cat becomes distracted, you can both switch up the fun.
Without any doubt, we can assert that buyers of this product certainly aren't disappointed. There's no need to worry about them becoming attached to their new knickknack to have it break within a couple of days due to its durability. Although any cat toy possessing a feather is bound to ring alarm bells, critics praise this imperishable add-on, further asserting that this feather won't be a safety hazard in any way. Plus, with these three add-ons, your cat will be sure to have three times the fun!
Key Features:
Friction based pole connection creates force to keep both wands attached during play
Comes with bonus slithering snake attachment for double the fun
Foam handle is durable and designed for safe play
Provides optimal exercise for bonding with your cat
Durable and indestructible non-toxic material manufactured from carbon fiber
Specification:
Brand

Pet Fit For Life

Weight

1.6 ounces
See More Reviews

Unfortunately, when the owner's away, the cat must stay. Thankfully, purchasing Prosper Pet's Cat Tunnel will ensure that when the owner's away, the cat's at play! With three spacious tunnels built into one, your cat will happily spend hours exploring the different surprises hidden inside: such as the built-in crinkle cracker paper, peephole, and a bell toy.
This tunnel is designed to withstand anything life throws its way. Being manufactured from super-strong polyester wrapped around a sprung steel-frame, your cat can jump on it from all angles and Prosper Pet's product will pop back up good as new. Plus, its frame even has protective ends, so they'll be safe in play. It's a must-buy if you have a kitty who is always keen to explore.
Key Features:
Polyester is tear-resistant surrounding a sprung-steel frame and easily washable
Simple storage for travel ensured thanks to provided elastic band
Protective ends are fitted into design so to maximize your pet's safety
Over 50 inches of tunnel to stimulate your cat's mind through exploring in play
Included swinging bell toy incorporated to excite cats
Specification:
Brand

Prosper Pet

Weight

11 ounces
Petlinks Electronic Motion Toys for Cats
See More Reviews

Last but certainly not least, meet Petlinks toy, which will be sure to change your cats daily play for the better. The randomized movements of the real feather have been specifically designed to energize your cats mind and improve their mobility. Thankfully, the spinning movements won't be stopped by rough play thanks to the effective positioning of the on/off switch. It's truly a concept which is simple yet effective – imagine a feather on a string providing so many endless hours of fun?
Your crazy cat will be constantly amazed by this durable toy. It's even eco-friendly: the plastic parts being made with recycled plastic. And if your kitty has put on the beef as of late, purchasing this toy is a great way to encourage them to move around the house again. What's not to love?
Key Features:
A simple cat toy designed for hours of endless fun
Feathers whirl erratically to encourage swatting and pouncing
Eco-friendly product due to plastic parts designed from recycled plastic
Accidental on and offs will be prohibited by small button
Cats natural instincts will be stimulated and engaged thanks to irregular movements of the feather
Specification:
Brand

Petlinks

Model

786077

Weight

8.8 ounces
Best Interactive Cat Toys Buying Guide
How to Choose the Right Toy for Your Cat
So, you've finally decided to invest in the cat toy market – one where you're truly spoiled for choice. Yet what toys will your cat actually use to entertain them? Here are few top tips to avoid having a neglected toy box gathering dust in the corner.
We all know about catnip: the herb which drives cats wild. Yet be warned: only 50-70% are even affected by catnip and its questionable affects. Therefore, if your short on cash, we'd recommend investing your hard-earned dollars in a product which will perform without fail.
Small and portable toys work a treat
The most effective cat toys – after your cat successfully *kills* them – are able to be easily transported so your kitty will be able to show off to their doting fans (their humans). Consequently, lightweight and durable toys are the way to go.
An independent toy who don't need no man
If you aren't often home to amuse your fidgety kitty, this is when possessing a toy that works without supervision or human tampering is ideal. Battery operated toys are godsends – especially those that make prey-like noises or exude laser beams randomly.

Benefits of Interactive Cat Toys
Cat toys are fantastic for giving your cat the exercise they crave. Younger cats – excitable as they are – are able to burn off some of their pent-up energy by attacking a toy of their choice for a couple of hours. In older cats who are known to put on the pounds, purchasing a toy which sparks their interest can make all the difference to their overall physique.
Satisfy Cat's Hunting Instincts
Although many owners are in denial that their furry friend doesn't enjoy killing mice for fun, it's about time for them to wake up and see the dead rodent on their doorstep. Satisfying your cats natural hunting instincts through play has the possibility to dissuade them from bringing back 'presents' for you as regularly.
Do your cat's live in a multi-pet household? It can often seem impossible to try to facilitate bonding between your feline friends. One sure-fire effort which often works wonders is to purchase new cat toys to create a bond between your pets. By becoming used to each other's scents through joint usage of the cat toy, they'll start to become more comfortable with one another. For us humans, this would be like sharing a bar of chocolate – a foolproof way to make new friends!
Best Interactive Cat Toys FAQ:
Q: What are interactive cat toys?
A: Interactive cat toys are designed to stimulate your cat's mind through play when you're too busy to do so yourself. When you're off working, cat toys are an affordable way for your kitty to relieve some of their pent-up stress and anxiety whilst decreasing yours from leaving them in the house.

Q: Are laser pointers really safe for cats?
A: Like most toys in life, laser pointers certainly have their risks. Although your cat will receive plenty of exercise thanks to these simple devices, laser pointers could mentally affect your cat in the opposite manner. By closely examining the key pros and cons below, only you'll be able to decide if the benefits outweigh the perils.
Pro: The light is harmless
Are these beams dangerous for your cat's eyes? Whilst you shouldn't shine the laser with the intention of blinding your cat momentarily *duh*, accidently hitting your pet's eyes for a split second won't affect their eyesight in any way.
Con: You cat will never win the game
Ever took a chance at a job and were left disappointed? For your cat, this unreachable goal is never reached when engaging in laser entertainment: there's no way to win a laser game and your cat will experience perpetual disappointment every time. This arguably encourages pent-up frustration which often triggers excessive grooming in cats.
Don't worry... we have a solution
If you're dead set on purchasing a laser for your cat, we'd recommend often substituting it for a toy that can be caught and eventually 'killed'. This way, your feline friend will have a tangible object to show off their hunting success.
Q: Are catnip toys safe for cats?
A: Often acknowledged as the means to an instant 'high' for cats, catnip's long-term health implications are constantly questioned by veterinarians and owners alike. Yet although this 'kitty drug' may cause your feline friend to go momentarily loopy, it is completely nontoxic as well as nonaddictive for cats. Defined as a mild feline hallucinogen, cats sometimes react through yowling, lurching, and dribbling but don't worry – this is due to its resemblance to several properties within cat urine. So catnip can remain a sought-after treat for your kitty, we'd recommend offering it to them no more than once a week.
Our Top Pick
Out of all the marvelous products exhibited today, what toy would we take home to place in our own pet's play box? For us, Petstages Tower of Tracks pulls out all the stops. Equipped with three spinning balls, cats are kept engaged – both mentally and physically – by the bright colors and non-stop 'hunting' fun. What's more, Tower of Tracks' sturdy construction sets it in good stead to survive a couple of years at least. How can you say no to a product boasting over two thousand five-star reviews? We know we can't!
Sources :
Are Laser Pointer Toys Really Safe for My Cat? - Vet Street
The Cat's Meow - Kitnipbox
Related Reads
Related Reads