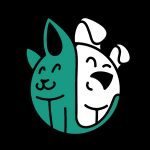 If your adventurous feline likes to explore the neighborhood, letting them in and out of your house multiple times each day can be surprisingly time consuming. Luckily, there's a solution at hand – the cat door. Installing a cat flap into your front door is a simple but effective way to give your feline friend easy access to the outside world.
Many petcare companies have taken this basic principle, and updated it for the modern home. Below, we run through the top 10 options available right now, so you can make an informed decision for your feline friend. To help you get the most out of your new pet door, we've also compiled a handy buying guide. Here, we discuss how to choose the right type of door for your needs, how to install it, and whether outdoor time is right for your cat.
The Best Cat Door
PetSafe Freedom Aluminum Patio Cat Door
See More Reviews

Kicking off our list of the best cat doors is this pet flap for patios by PetSafe. Available in a variety of sizes, it's the perfect fit for almost any sliding glass door. It's easy to install and take away, making for an easy piece of kit to take with you when you move home. For this reason, PetSafe say their door is a particularly good solution for rental homes.
Once the door's in place, your cat will be able to move in and out with ease. The flexible flap is held in place with a magnetic closure mechanism, and with just a little training kitties can work their way in and out to their heart's desire. When closed, the flap creates a tight seal, allowing you to maintain an energy efficient home. Each pet door is made from a tough but lightweight aluminum frame and tempered glass, designed to last and look great doing it. If you need to keep your pet in – or out – of the house for a set time, you can also seal the flap to control access. With three subtle colors to choose from, the door blends easily with your interior, too, so it looks great in practically any room.
Key Features:
Pet patio door
Available in a variety of sizes to fit your door
Easy to install and remove
Allows cats in and out with ease
Flexible flap provides a tight seal to keep heat inside
Made with lightweight and durable aluminum
Available in 3 different colors to blend with any interior
Lockable for controlled access
Specification:
Brand

PetSafe

Model

PPA11-13135

Weight

17.9 pounds
Ideal Pet Products Cat Door with 4 Way Lock
See More Reviews

The next cat door to earn itself a spot on our list is this simple but effective choice by Ideal Pet Products. Made from durable, weather-proof Lexan plastic, it's the perfect option for fickle climates. Thanks to its telescopic frame, the flap is easy to install in virtually any door, no matter how thick. In fact, the simple design can also be installed in windows.
With its felt lining, the flap helps prevent warm air from seeping out of your house. This creates an energy efficient seal without being too difficult for cats to push through. You can even lock the door when necessary, with a strong locking mechanism that keeps unwanted animals out.
Key Features:
Universal cat flap
Suitable for installation in doors and windows
Weatherproof
Made from durable Lexan plastic
Telescopic frame fits into doors of most thicknesses
Felt seal to lock heat in your home
Lockable
Made in the USA
Specification:
Brand

Ideal Pet Products

Model

CF

Weight

12 ounces
The Original Cathole Interior Cat Door
See More Reviews

Indoor kitties can also benefit from cat door installation. They may not be skittering in and out of the house itself, but when they want to move from room to room, and you want to keep your door shut, Cathole's handy archway is a great solution. It's great for keeping your cat's litter box away from your living space, without impeding their access. The device also prevents any devious dogs or curious children from stumbling across the litter box and making an unhygienic mess.
The archway can be installed in as little as 30 minutes by just about anyone, even if you're not especially DIY savvy. Made from Baltic birch wood, the archway is easy to paint, allowing it to blend in with any door. It also features a removable brush lining, designed to groom your cat as they pass through. The brush can be detached and replaced with a simple snap mechanism, for easy cleaning.
Key Features:
Interior cat door
Perfect for hiding litter boxes without impeding access
Made from durable birch wood that can be easily painted
Easy to install, in as little as 30 minutes
Features a removable brush lining to help cats groom
Easy to clean
Made in the USA
Specification:
Brand

CATHOLE

Model

fsec

Weight

12.6 ounces
The Kitty Pass Interior Cat Door
See More Reviews

The Kitty Pass have also earned themselves a spot on our list, with this adorable yet practical interior cat door.  Featuring a cute ears and tail design, this diminutive archway is the perfect solution for cats who need freedom about the house. It can be installed in any wooden door, and won't look out of place thanks to its simple, elegant appearance. If desired, you can paint the archway to better match your interior, or add a splash of color.
It's the perfect way to keep litter boxes out of sight, without impeding your cat's bathroom access. Most owners are able to install the door in 15 to 25 minutes, for an incredibly quick and easy set up. Customers report that this a-door-able cat archway is simple to put into action, looks great, and always elicits a giggle from guests. Each Kitty Pass product is manufactured to a high standard of quality in the USA.
Key Features:
Interior cat door
Made from durable wood
Suitable for providing litter tray access, food access, and more
Can be painted to better match your interior, or provide a splash of color
Easy to install in 15 to 25 minutes
Made in the USA
Specification:
Brand

The Kitty Pass

Model

feds

Weight

6.4 ounces
Cat Mate Large Cat Door White
See More Reviews

For bigger breeds – such as Maine Coons and  Ragdolls – this large cat door is the perfect solution. It's also suitable for small dog breeds, such as Yorkshire Terriers, Dachshunds, and Spaniels. Built a little bigger than your average flap, it offers your feline friend unimpeded access to their hunting ground. Thanks to its clever four way locking system, you can allow your cat in without letting them out again, or allow them out without letting them in again. This diverse set up makes it easy to take control of how long your cat spends out and about.
The door is surrounded by a brush strip, carefully designed to reduce energy loss from your home in the form of heat. These bristles also help the door to swing open and shut silently, so you'll never be disturbed by noisy cats barrelling in and out of your house.
Key Features:
Large cat door
Perfect for large cat breeds, and small dog breeds
Suitable for interior and exterior use
Features insulating brushes too lock heat inside your home
Quiet during use
Lockable from both sides
Easy to install
Specification:
Brand

Cat Mate

Model

221W

Weight

1.15 pounds
Purrfect Portal Built in Interior Cat Door
See More Reviews

Purrfect Portals have also found a spot on our list, thanks to their unique interior cat door. It's the purrfect way to provide cats with access to their food water, and litter box, while keeping dogs and small children at bay. This accommodating archway is perfect for medium and large cats, giving them plenty of clearance without being too big.
Its adorable, patent-pending design resembles a cat's face – complete with ears and whiskers – so there's no arguing over who it's actually for. Unlike exterior cat doors, the Purrfect Portal doesn't have a flap. This means it's quiet to use, and won't irritate your feline. Most cats require some training when it comes to using a flap, but they should traverse their new portal naturally. The easy to install archway is at home on any door, thanks to its subtle cream color.
Key Features:
Interior cat door
Adorable cat face design
Suitable for medium and large cats
Great for keeping litter trays and food bowls out of the way, without impeding access
No-flap design for quiet and comfortable use
Subtle cream color blends with any interior
Specification:
Brand

Purrfect Portal

Weight

1.1 pounds
SureFlap Microchip Cat Flap in White
See More Reviews

If you're looking for a solution that's a little more high tech, look no further than this microchip cat flap by SureFlap. The electronic cat flap only opens for your cat, by reading their implanted ID microchip. This clever mechanism keeps strays and neighbor cats at bay, without restricting your feline's movements. It can actually recognize up to 32 microchips, so it's perfectly at home in multi-cat households. If your cat isn't microchipped, there's no need to worry – you can purchase a programmable collar tag separately.
The cat door is powered by normal household batteries – two AA cells. When your cat approaches, the device reads their microchip, and releases its lock automatically in response. Each pair of batteries can last up to 12 months, and a handy low-battery indicator will let you know when it's time for a change. The door is versatile, too, suitable for almost any door or window. You can also lock the door when required, keeping kitties in out out.
Key Features:
Microchip cat door
Suitable for both internal and external use
Only opens for your cat, by reading their unique microchip
Up to 32 microchips can be recognized
Runs on 2 AA batteries
Batteries last for up to 12 months
Low battery indicator lets you know when they're due a change
Suitable for almost any door or window
Specification:
Brand

SureFlap

Model

SUR001

Weight

2 pounds
See More Reviews

PetSafe have earned themselves a second spot on our list, with their large cat flap. Suitable for pets weighing up to 25 pounds, it's perfect for bigger cats and smaller dogs, giving them safe and easy access to the great outdoors. Made from strong, durable plastic, the door stands up well to regular use, even by heavier kitties. It's weatherproof too, designed to withstand wind, rain, hail, or snow.
Thanks to the door's four way locking system, pets can be kept in, or out, giving you control over your cat's outdoor time. Its slim, sleek design looks great with any door, and windows too. The door comes with everything you'll need for an easy installation. It also features an insulating felt seal, keeping heat energy inside your home.
Key Features:
Exterior cat door
Suitable for most doors and windows
Can accommodate large cats, weighing up to 25 pounds
Weatherproof, durable plastic
4 way locking system can keep pets in or out
Insulating seal keeps your home toasty warm
Specification:
Brand

PetSafe

Model

PPA00-11326

Weight

15.8 ounces
Perfect Pet Soft Flap Cat Door
See More Reviews

The penultimate cat flap to make our list is this simple but effective design by Perfect Pet. The unique flap is made from a soft, flexible, plastic, ideal for cats who are a little nervous about pushing through a hard door. It also features a telescopic frame, for easy installation in doors and windows of all different thicknesses.
Thanks to the door's tamper-proof mounting system, it can't be removed from the outside. This neat feature prevents any would-be thieves from using the flap to break into your home, and keeps the door secure during use, too. Although it's flexible, the flap itself is super soft, and impact resistant. It automatically falls back in place once your cat is safely in or out, making for a neat seal that helps prevent heat from escaping your home.
Key Features:
Flexible plastic cat flap
Suitable for external and internal use
Can be installed on windows or doors
Features a tamper-proof mounting system
Durable, weatherproof design
Forms a tight seal while closed to keep heat inside your home
Easy to install, in as little as 20 minutes
Specification:
Brand

Perfect Pet

Model

PSCD

Weight

1.38 pounds
Depets Medium Cat Flap Door
See More Reviews

Last, but not least, is this medium sized cat flap by Depets. Featuring durable materials, a four way lock, and a transparent flap, it's the perfect way to improve your cat's access both in and outside the home. The transparent door encourages cats to push through the flap, by letting them see the room or world beyond before they venture through. Although it allows light through, the screen won't let any water through, keeping your home warm and snug even during adverse weather.
The cat door also includes four different locking modes: it can be unlocked, totally locked, or locked from just the inside or outside. This handy mechanism gives owners optimal control over when and if their feline friend ventures outside. A felt-like lining around the flat itself helps to form a tight seal when it's not in use, preventing heat from escaping your home, and saving energy in the process.
Key Features:
Medium sized cat flap
Suitable for external and internal use
Transparent screen lets cats see the world beyond in comfort
Weatherproof
Features a 4 way locking system
Felt lining forms a tight seal to lock in heat
Easy installation
Specification:
Brand

Depets

Weight

12 ounces
Best Cat Door Buying Guide & FAQ
We think that these 10 cat doors are the best of the bunch, and you're sure to find your own purrfect solution somewhere on the list. To help you figure out which option is best for you and your feline friend, we've compiled this brief guide. Below, we run through how to choose a cat door, why you might want one, and how to install it safely.
Things to Look for In a Cat Door
When it's time to choose a cat door for your feline, there are a few key factors to consider:
Your new cat door will be useless if your kitty can't actually worm their way through. For this reason, it's important to double check the size of a cat door before you go ahead and buy it. Measure your cat from their toes to their ears, and across the widest part of their chest, to get an idea of the opening size they'll require.
Some cat doors are designed to let your pet in and out of the house, while others offer access to different spaces within the house. Exterior doors usually feature a flap, usually made from rigid or flexible plastic. This flap falls back into place when the door isn't being used, keeping heat inside. On the other hand, internal doors don't really need this feature, so they tend to look more like archways. This type of door is easier for cats to use, since there's no need to push anything out of the way to gain access.
Many cat doors offer extra features, which can come in handy for owners. For instance, most exterior cat doors include a versatile locking system, allowing you to lock the door from both sides, or from one side only. It's a great way to let outdoor cats out at night, without having them sneak back in, or keep adventurous cats in the house when necessary. Other cat doors feature specialised electronic equipment, which can be programmed to only let your cats through. If you're purchasing a cat door for exterior use, we'd highly recommend a lockable option, to optimise home security.

Cat Door Types
As out list has illustrated, there are a few different types of cat door to choose from:
Interior Doors vs. Exterior Doors
As mentioned earlier, some cat doors are great for outdoor use, while others will be more at home inside. It's possible to use an external door inside the house, but the reverse is not true.
Exterior cat doors always feature flaps, and they come in two varieties: rigid, or flexible. Some cats find soft, flexible doors easier to push through, but their rigid counterparts tend to be more secure, since they're easier to lock. Whichever option you choose, be sure that the flap features some sort of seal or insulation, or you could find a lot of heat escaping through the door.
Most exterior cat doors are lockable. Some feature a basic locked/unlocked system, while others can be locked from one side at a time for convenience. We think that being lockable is essential for an external cat door, for security reasons.
Some cat doors, such as number seven on our list, are a little more high tech than their conventional counterparts. They'll only open for your cat, who can be detected either through their microchip, or a special collar attachment. This type of door is great if you're concerned about strays, or other people's cats wandering into your home. However, bear in mind that you'll need to change the batteries now and then, and if your cat isn't microchipped, they run the risk of being locked out should they lose their kitty key fob.
How to Install a Cat Door
Installing a cat door is a fairly straightforward process, which most owners will be able to do themselves:
Stick the cat flap template to your door, and use a spirit level to ensure it's straight
Drill a pilot hole in each corner of the template
Remove the template, and join the holes together with a pencil or chalk line
Use a jigsaw to cut out the correct shape (wear goggles)
Sand down the edges of the hole with fine-grit sandpaper
Hold the cat flap against the hole, and check it opens properly
Mark and drill holes into your door where the flap will be positioned, using the flap itself as a guide
Drill holes where the screws will go
Secure your cat flap to the door with screws
Encourage your cat to use the door by showing them how it works, and coaxing them through with a tasty treat
Bear in mind that this is a rough guide, and you should consult the manufacturer's instructions.

Best Cat Door FAQ:
Q: Should I Allow My Cat in the Yard?
A: Logically speaking, indoors is the safest place for your cat. However, many cats express a strong desire to explore the world beyond your home, and allowing them out comes with plenty of benefits:
New sounds, sights, and smells will mentally stimulate your cat
Cats can exercise more easier in open spaces
Cats can be trained to go to the bathroom outdoors, for better hygiene
On the other hand, the great outdoors carries a few risks:
Ticks, fleas, and other parasites could be picked up
Roads pose a danger
Your cat could wander too far and become lost
If your cat has an adventurous spirit, and you want to let them outdoors, we'd recommend:
Ensuring their flea treatments and vaccinations are up to date
Teaching them to come home when called
Investing in a name tag with your contact details
Q: What's the Difference Between a Cat Door and a Dog Door?
A: The only real difference between a dog door and a cat door is their size. Dogs tend to be larger than cats, so require a bigger space to step through. Some large cat doors are also suitable for small dogs, but most cats will find the average dog door a little heavy for easy usage.
Q: How will the cat door prevent other animals from entering my home?
A: Cat doors are usually too small for unwanted visitors, such as raccoons, to use. If you're concerned about this, it's a good idea to lock the door at night, when racoons and other pests are most active.
If your main concern is other cats, investing in an electronic door that only allows your pets to enter could be the best solution.
Our Top Pick
For us, the best pet door on the market right now has to be this magnetic cat flap by PetSafe. Suitable for virtually any patio door, the flap is durable, effective, and easy to install. Its magnetic closing mechanism allows cats to pop in and out, without letting heat seep out of your home. To help you stay in control of your pet's coming and going, the door is also lockable for controlled access.
Made from durable yet lightweight aluminum, the door is built to last, without compromising on appearance. Thanks to the availability of three subtle colors, the door will blend seamlessly with any pet friendly home.
Sources:
Your Questions: How can I make my cat use his cat-flap? - The Independent
Related Reads
Related Reads