The Best Cat Collars in 2022
Last Updated: January 4, 2022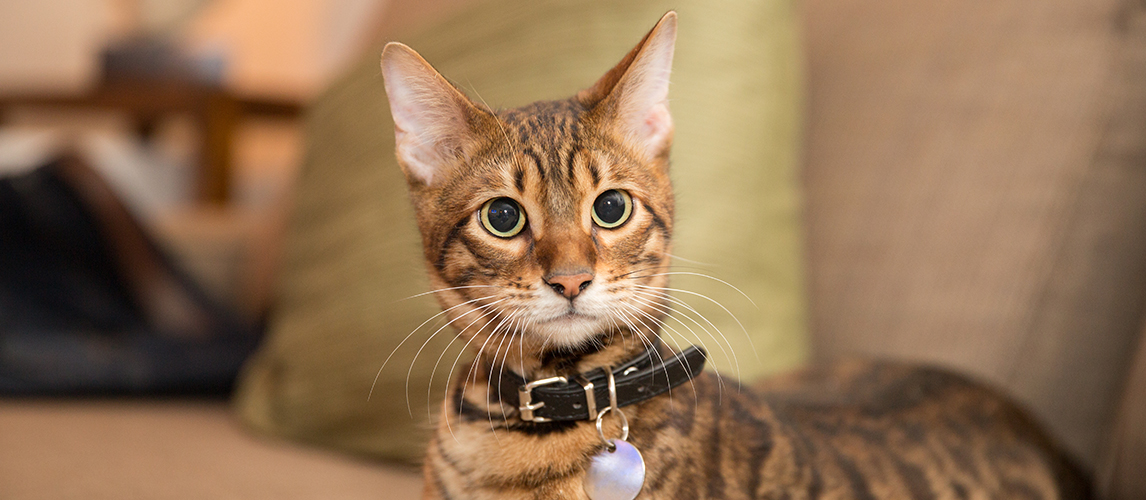 PetSide may earn a small commission from affiliate links in this article.
Learn more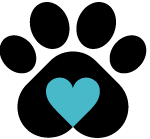 By Petside
Published 08:27 am
Cat collars may look like just a trendy accessory, but there is so much more to them than what meets the eye. In fact, if you have a cat that often wanders, then this item should be at the top of your shopping list. The thing is, there's a whole lot out there on the market, you will find everything from designer cat collars to custom cat collars, all in all, you need to be on the lookout for a comfortable cat collar. On a regular day, the road to achieving this should be quite tasking, but today we've selected some of the best cat collars out there. Take a look and choose wisely.
The Best Cat Collar
Best Cat Collar Buying Guide & FAQ
It's decorative, it's functional and even necessary for your pet's safety. There is so much to be gained when the right one is the picture, but the road to getting the right one is not that easy. There are a handful of things to keep in mind and even more to look out for. in that vein, we've gathered some much-needed tips and pointers for you right below.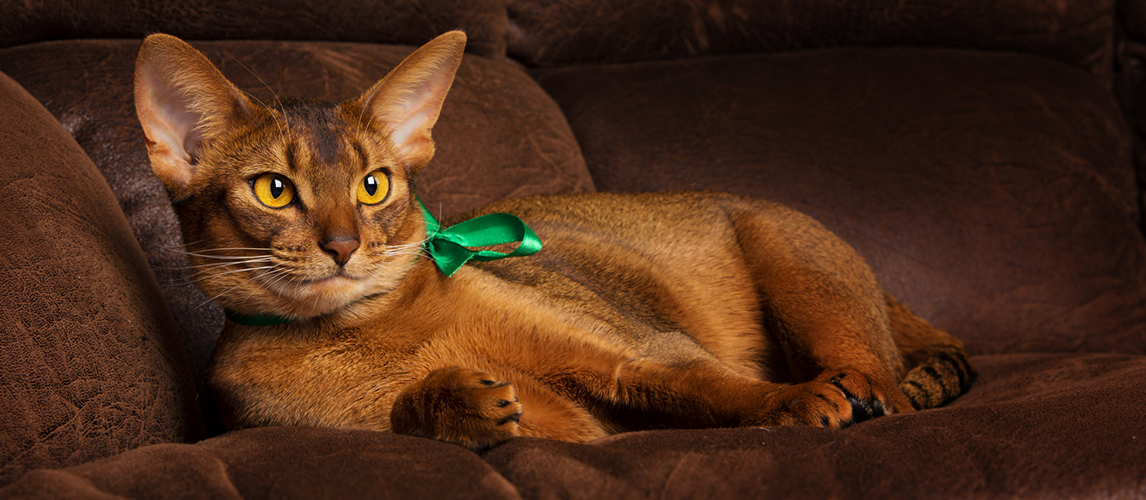 Factors to Consider When Buying a Cat Collar
A good cat collar should fit the cat perfectly, not too tight but also not loose enough to slip out of your pet's neck when the need arises. To make sure you are choosing the right size, measure your pet's neck and give some allowance of one or two inches. You can also opt for adjustable collars that can be tightened or loosened to fit for comfort.
Cats and other pets can be a danger to themselves and to nearby animals. If you have a troublesome pet that keeps going astray or killing birds, buying a brightly colored collar, preferably with a bell, is advisable. This makes them easier to spot by their poor prey or other people, in case they stray.
Some pets do not even want anything foreign near their body let alone a heavy one hanging from their neck. As important as collars are, your pet's comfort is just as paramount. An uncomfortable pet will try all they can to get out of the collar and this may result in a number of health hazards. For the pet's safety and comfort, consider buying a lightweight collar.
Collars are usually made of natural materials such as leather or synthetic options such as nylon or polyester. Leather collars are usually more expensive than those made with manmade materials. Although cats are generally not dirty, their collars will need cleaning at some point. Leather materials should only be cleaned with a washcloth, but nylons and polyester can be gently washed by hand.
Types of Cat Collars
From a safety point of view, these are the best types of cat collars, especially for outdoor cats. The concept here is that the collar breaks open under pressure. If/when your pet's collar gets stuck in a situation that could otherwise lead to a health hazard, the clasp on the collar will break loose, in turn freeing it.
These should be used if you have reasons to believe that your pet has picked up fleas. An affected cat is easy to notice as the first sign is frequent scratching. Flea collars are designed with materials coated with substances that are harmful to fleas. They are often designed with pet safety in mind, so pet owners do not have to worry about the chemicals affecting their pet's health. Nonetheless, for the safest and most efficient usage, you are advised to read the instruction manual carefully. Find out more about flea collars for cats here.
As you may have figured, these are collars made of elastic materials and are worn by slipping them over the head. Though the elasticity of the collar may make them seem like an easy option, they are not without their cons. For instance, getting the right fit is one problem, and a tight elastic collar is just a glorified hangman's noose. Also, the collar becomes too loose when the elasticity limit is reached and can easily slip off your pet's neck.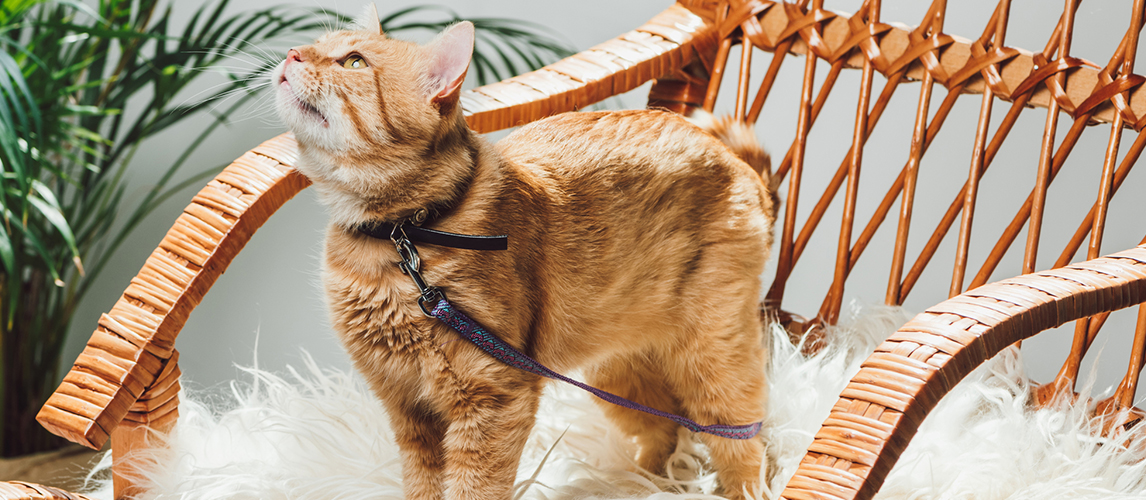 Benefits of Using a Cat Collar
Identification tags can be easily attached to cat collars, there the owners can write their addresses or a phone number to call in the case that their cat goes missing. Collars also make it easier to differentiate between a random stray cat and one who simply strayed too far from home.
Tracking devices such as GPS or radio can be attached to your cat's collar. This ensures that you know your pet's whereabouts at all times. As such, you can rest easy even when they're out of sight. For more options, check out our detailed review of cat GPS trackers.
If your pet has allergies or a chronic illness, you can easily inscribe it on a tag and attach it to the collar. Thus alerting anyone it comes in contact with of its condition, then they can give your furry little friend proper care.
Our Top Pick
Bemix Pets Reflective Cat Collar
If you think your cat could not possibly get any cuter, buy it a collar and watch the magic happen. Now as far as those go, the best you could go for is the new and improved reflective cat collar with bell. These adjustable collars do not only look great on your cat, but they fit perfectly on dogs and other small pets as well, so that's an added plus. The reflectivity of its high-quality nylon material makes your pet visible in the dark. The best part is, you only need to buy one package for multiple uses since a set contains six different-colored collars.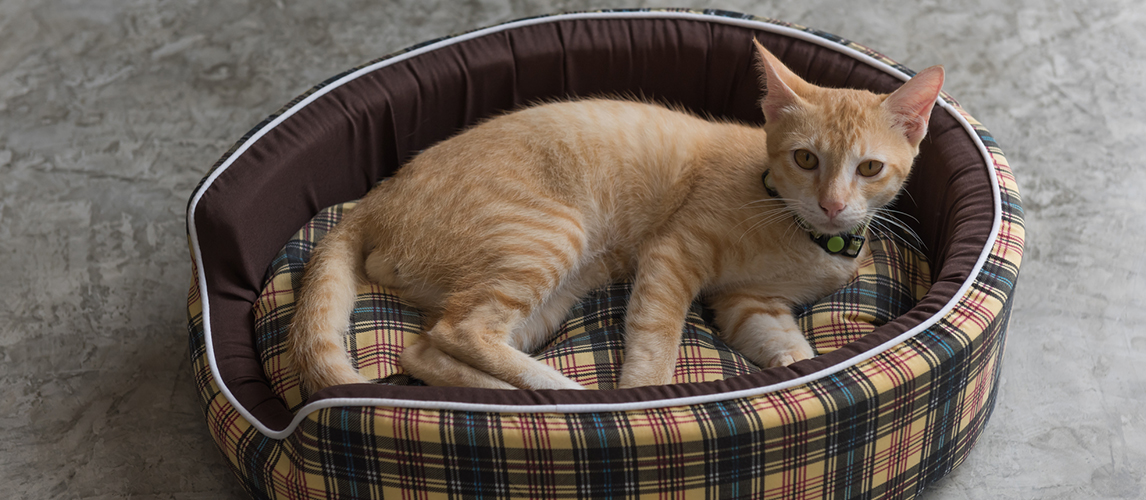 FAQ
Q:

Should cats wear collars?

A:

Yes. Collars are as important for cats as they are for dogs, amongst other pets. Both indoor and outdoor cats should wear collars because you never know when the explorer within will be stirred. A cat who isn't familiar with the area may easily get lost, but at least with a collar, you have a better chance of finding them.
Q:

Is it bad to have a bell on a cat collar?

A:

No, it isn't. Though not without their disadvantages, the pros of having a bell on a cat collar far outweigh the cons. It's definitely good for birds and other potential preys if your cat collar has a bell that announces its presence.
Q:

What is the safest cat collar?

A:

Breakaway cat collars are the safest. As they can easily unclasp under pressure without help from a human.
Q:

Do collars bother cats?

A:

Like many other foreign objects, Collars will bother cats at first, especially if they've never worn one before. Getting them accustomed to it may take time and patience, but it becomes easier for them afterward. Also, try to change the collar as your kitten grows to avoid unnecessary pain for your pet.