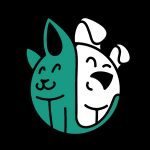 We've all been there. We wake up, feed the cat, get on with the 9-5 slog and come home to a very annoyed-looking kitten who demands food ASAP. Perhaps you have a late day, or your friends are begging you for just one drink after work. It's tough to be mum to a fur-baby at times. You want the best for them but, naturally, you still want to live your own life. This is where an automatic cat feeder can come in handy- you won't have to feel guilty about doing that overtime because you know your friendly feline is happily munching her way through their next portion.
Of course, it doesn't always have to be about convenience. Sometimes it's a medical necessity. One day you're happily meeting your cat-masters demands, the next, they're overweight and your vet is telling you that you need to control your pets food. Thank God for the miracle of modern science- where you can actually keep your kitten both happy AND healthy. Cat food dispensers are now loaded with ways that you can set out a healthy portion for your cat.
But, if you're not sure where to start, it can seem like a bit of a minefield. Naturally, you want the best for your cat while still keeping yourself and your vet happy. This is why we've decided to do the shopping-around for you. Below are some of our top picks for the best automatic cat feeders- we've even gone the extra mile and given you a buying guide for your sanity, so you know which one is right for you. So, what are you waiting for? Read on!
The Best Automatic Cat Feeder
PetSafe 5-Meal Automatic Cat Feeder
See More Reviews

Simplicity at it's finest describes this automatic cat feeder, thanks to it's great design and effective ability to dispense portion-controlled food for your cat. This item takes the guesswork out of healthy feeding schedules for your cat, as the portions are available at allotted times, preventing overfeeding or malnutrition.
It's also perfect for early-risers, as the portions are automatically presented at specific times of day. This means there should be no more rude, early-morning wake up calls from your hungry cat! This automatic pet feeder also allows you to get used to when your cat prefers to eat, too as the timed cat feeder can simply move on to the next portion, even when the food isn't eaten. Paying attention to this, you should be able to notice your cat's feeding habits, even when you're at work or busy- giving you greater insight when they're feeling a little off.
Key Features:
Timed
Portion control (5 per use)
Dishwasher-safe
Best for wet, raw and dry food
Specification:
Brand

PetSafe

Model

PFD11-13707

Weight

3.28 pounds
SureFlap Microchip Pet Feeder
See More Reviews

This next entry on our list is the super-cool, very high tech offering some SureFeed. With it's ability to scan your pets microchip before allowing access to food, this auto cat feeder can stop any neighbourhood moggies from getting in to your pets food before they've had a chance to have their dinner.
This is especially handy if you have multiple pets that like to steal each other's food or have one pet on a prescription diet, while the others are not. The sealed bowl area also keeps your cat's food fresher for longer, making your food more appealing to your cat, while stopping any nasty critters getting to it and spreading bacteria.
Key Features:
Operates with personal microchip
Food cover
Great for multi-pet households
Great for wet, raw and dry food
Specification:
Brand

SureFlap

Model

MPF001

Weight

2.2 pounds
See More Reviews

At a bargain price, this cat food dispenser makes feeding hungry cats a doddle. If you're likely to be out for long periods, this is the pet feeder that can give you peace of mind. Using gravity to keep your cats bowl full, this is a fantastic option for those who work long shifts or are prone to take on overtime at a moment's notice.
The automatic refills are available with various capacities, which makes the Petmate a great option for big or small cats. Meanwhile the snap-lid and wide opening makes this an absolute doddle to clean- coming apart to fit perfectly with the rest of your dishes.
Key Features:
Affordable
Easy to clean
Best for dry food only
Specification:
Brand

Petmate

Model

24625

Weight

12.2 ounces
PetSafe Healthy Pet Automatic Cat Feeder
See More Reviews

Another option from PetSafe and, again, they've nailed the ability to use an electronic cat food dispenser to it's full potential. Allowing owners to control everything from the time your cat is fed, right through to exactly how much your cat should be fed.
This option comes with customizable meal times, flexible food portions and even has the capacity to hold up to 24 cups of kibble. This is perfect for those who want the best for their cats but only have limited time throughout the day to ensure their pets are fed at the right times. Unlike the first option, this won't work with wet or raw food- however, the added capacity can mean that, for those who need more than five portions a day, this is a great alternative.
Key Features:
Flexible food portions
Timed cat food dispenser
Great for dry food
Specification:
Brand

PetSafe

Model

PFD00-14574

Weight

4.61 pounds
Qpets Automatic Pet Feeder
See More Reviews

The Qpets auto pet feeder is a great alternative to our PetSafe rotating food dispenser, with a slightly lower price (as of writing). This one comes with 6 portions and can be used with wet or dry food. The LCD screen is handy to have, and you can even record a short message for your pet, if that's your preference.
You'll need to focus when setting up your feeder, however, as an incorrect schedule can mean you cat may miss out on a whole day of food, if the instructions aren't followed exactly as written.
Key Features:
6 portions
Timed pet feeder
Great for wet or dry food
Specification:
Brand

Qpets

Model

AF-108

Weight

5 pounds
WOpet Automatic Pet Feeder Dog Cat Feeder Bowl
See More Reviews

WOPet is a hinged pet feeder that allows your pets up to two meals per day. This cat feeder allows up to 2.5cups to be fed at any one time, so can be ideal for larger cats who need a good chunk of food, less often than other cats. It does require a little getting used to, however, as you'll need to use a countdown timer. In other words, if you're looking for a morning snack for your pet, you'll have to count the hours between now and then, and set your timer accordingly.
It does, however, come with the ability to keep food cool as an ice pack is included, which remains hidden under the main compartment. So, this is a great option for those who like to give their pets wet or raw foods. Just be sure to keep it covered, so no accidents happen with the ice pack!
Key Features:
Large capacity
Countdown timer
Great for wet, raw and dry food
Specification:
Brand

WOpet

Weight

2.29 pounds
Cat Mate C3000 Automatic Dry Food Pet Feeder
See More Reviews

Another electronic drop-food dispenser that comes with an LCD screen for ease of use. This is a fantastic option for feeding tiny mouths, as the minimum drop can consist of just two teaspoons! It's also dishwasher-safe, which makes this a dream for cleaning- particularly as the pieces easily come apart yet remain stable enough to deter furry noses that might want a chance at the 6.5lb capacity tub.
Key Features:
Flexible portion sizes
LCD controls
Great for dry cat food
Specification:
Brand

Cat Mate

Model

347

Weight

1.96 pounds
Super Feeder Automatic Cat Feeder
See More Reviews

The Super Feeder comes with pretty much everything you could possibly want- or imagine you'd want- in a cat feeder. This item can come with add-on accessories, including an Alexa compatible plug which would allow you to feed your cat from anywhere Alexa can reach- which we would argue is pretty impressive.
This cat food dispenser is used via a mains plug, so you won't be able to place it anywhere in your home and comes with a relatively hefty price tag compared to our other options- but the sheer availability of gadgets and gizmos make this one a hard option to turn down. For example, if you really want to go all-out, you can buy the accessories available from Super Feeder to have your pet food dispenser serve up to 5 cats from a 1.5-gallon tub. Pretty impressive, if you ask us.
Key Features:
High-tech
Mains-operated
Great for dry food
Specification:
Brand

Super Feeder

Model

CSF-3A

Weight

5.5 pounds
Pet Feedster Automated Pet Feeder for Cats
See More Reviews

Feedster is absolutely one of our favourite brands when it comes to quality items and the automatic pet feeder for cats certainly lives up to expectations. With it's strengthened kibble holder being jam-proof and ant-proof, this is the cat feeder to get if you want a secure stronghold that dispenses flexible amounts of food, based entirely on your personal programme.
The Feedster cat feeder even confirms when your pet has been fed, making it easy to stay on top of feeding times and reassuring you that there have been no issues with your cats food, throughout the day. This is the little memory-jogger that you always needed, providing up to 8 meals a day- ideal for kittens or cats of a prescriptive diet.  
Key Features:
Up to 8 meals a day
Extra strong
Great for dry food
Specification:
Brand

Pet Feedster

Model

USA PF-10

Weight

9.59 pounds
Petnet SmartFeeder Automatic Cat Feeder
See More Reviews

Another high-tech option that is compatible with Alexa, the PetNet SmartFeeder comes with an app, so you can control when your pet gets fed, from anywhere in the world. This particular offering also comes with a free SmartFeeder Ramp, which helps get your kibble into the bowl, without becoming jammed in the distribution wheel.
You'll also get notifications through the app to confirm food dispersion, along with letting you know when the storage tub is low on food and- if you choose to get your food through PetNet- delivery updates on your cat food. The biggest benefit to this, however, is that the PetNet app actually gives you a more specific guide on what you should be feeding your pet, based on their age, breed, weight and activity level. Making this the handiest pet dispenser you may ever buy.  
Key Features:
High Tech
Smartphone controlled
Great for dry food
Specification:
Brand

Petnet

Model

SF10E

Weight

11.2 pounds
Best Automatic Cat Feeder Buying Guide
Things to Consider When Buying an Automatic Cat Feeder
As much as we'd all love to give our cats everything their little hearts desire, we also know that every home has a budget. The best thing to do here is to remember that this is an investment in your pet's health. Then find yourself a price that you're comfortable with- and stick to it. After all, what good is having an automatic cat food dispenser if you can't afford to fill it with food.
Some automatic feeders will come with portion control for your puss. This is great if you need to feed your cat at exact times, with an exact diet. Of course, it's also a great way to simply space out meals throughout the day to keep your cat's stomach happy.
Depending on the type, and whether you prefer an electronic cat food dispenser, this can cost a little more than other types. So, if you aren't too fussed about this benefit, then it might be better to choose a different type.
Type (timed, gravitational, other)
Some cats already have a routine and they'll not be deterred or swayed into any other possibility. Sometimes, you might find a cat likes to eat little and often, and some cats just like to continually munch away until every last crumb has disappeared.
It's important to take your cat's personal habits into account when selecting your cat feeder. From their personal habits, you can see where their preferences lie in a food dispenser- as well as what the healthiest option is for them.  Consider getting a timed cat feeder for those who work long hours (or are woken up at 4am for breakfast and would really like a good night sleep), while cats who can be trusted with being free-fed would probably do well with a gravity/drop food dispenser.
Take your time when choosing and consider which one your cat would prefer- within reason (we all know they'd go for the gold-plated, diamond-encrusted, personalised butler) and try to match your cat feeder with their want and needs.
Warranty and customer service
Not all pet feeders are created equal and, unfortunately, neither is the customer service or warranty. If you have an electronic pet feeder or timed pet feeder, there are a few bits and pieces that can go wrong over time- having a good policy in place can give you a level of protection and good customer service can change a stressful call, into a pleasant one.
Bear in mind that this won't cover you for everything, but it's definitely handy to have- especially if you're considering paying a little bit more, so you can get the best cat feeder on the market for your cat.

Benefits of Using Automatic Cat Feeders
Some cats will happily munch away until the cows come home, while others will turn their nose up at food that has been out longer than half an hour. When you use portion-controlled pet feeders, you can restrict the amount they eat until specific times, which you have approved. This is perfect for cats that are a little overweight or need to watch how much they eat for medical purposes.
Accommodates for prescriptive diets
If your cat has a medical condition and needs specific times to be fed, an automatic cat feeder can be an absolute life-saver. Instead of having to nip home from work, on your lunch, you can rest assured that your cat is being fed thanks to modern technology.
It's also perfect for multi-pet households, as some cat feeders will only open when the corresponding cats- using their microchip for identification. This can stop prescriptive diets from getting into the wrong stomachs, while simultaneously ensuring the correct pet is fed the right food.
Keep pets happy during long days (or nights!)
Life isn't 9-5 and your pet's feeding schedule isn't, either. If you're a shift worker- or like to get a lot of overtime in- having a timed cat food dispenser can ensure your pets food is still laid out, like clockwork, for your cat. Likewise, if your cat has a routine set down in stone and refuses to budge, it can be a great help to have a timed feeder for cats available, ready to give them their food at a rate which matches that routine. In other words, no more early-morning wake ups for you!
Choosing the Right Food for Your Cat
If you're still undecided about the right food for your cat, you'll be pleased to know that there are a lot of options out there. This can seem a little overwhelming at first, which is completely understandable, but you can narrow down your choices if you consider the following:
A kitten will need a different make-up of ingredients than a full-grown cat will. Up to around a year old, you should look for food designed specifically for kittens- and any kitten aged up to 4 weeks would need a specialist diet, for which your vet can give you more information.
A bigger cat will need more food, as they're more likely to have a higher metabolism due to all that extra muscle they're carting around. A Maine Coon, for example, will likely need a few, full bowls a day of nutrient-rich food. While smaller moggies will require lots of little meals for their little stomachs.
Overweight cats will likely be placed on a specialist diet. This can consist of simply cutting down the amount you feed your pet, adding a few supplements to help with dietary issues, or needing an entirely new feeding schedule and recipe altogether. If you've been given a prescriptive diet by your vet, you should always follow their guidelines, closely, to keep you cat at their healthiest.
There are three main food types given to cats- dry, wet and raw. Everyone will have a preference, based on their own experience, research and advice. Once you've weighed up the pros and cons of each, feel free to choose your own variations of these. The main thing to remember is to avoid any foods that are potentially harmful to your cats and always leave out fresh water for them to drink from.

Best Automatic Cat Feeder FAQ:
Q: What is an automatic cat feeder and how does it work?
A: There are multiple variants of pet food dispensers and they all work specifically to the brand and design of their own making. However, the four main types include:
 Does what it says on the tin, dispensing food according to a pre-programmed schedule, which you'll need to set up yourself. These are ideal for those who are out all day or need to feed their cats on a specific schedule. Unfortunately, there are more working parts to timed cat feeders, so can be more prone to come up with a fault.
Gravity dispenser/drop food dispenser
Great for cats who don't tend to eat everything that's in their bowl, at once. These work for free-fed felines, and automatically fill up your pet food bowl whenever there is room. It works by using gravity (hence the name), so there's no programming involved and less room for malfunctions.
However, for cat's on a strict diet, these can actually be detrimental to your cat's health. If you're looking for something for a cat that needs to lose weight or be given specific amounts of kibble, try using a feeder that incorporates portion control.
Some cat food dispensers will use a combination of drop-feeding and gravity, as well as perhaps combining with rotational or hinged feeders. All of these come with their own pros and cons but the main thing to consider is what fits best in your household, so do as much research as you can before buying.
Q: How do gravity cat feeders work?
A: Gravity feeders work two ways for two different matters. If you're looking at using a water dispenser, the gravity will work using pressure from inside the bottle, which is increased when the water bowl becomes empty. As soon as the bowl is full, the pressure of the water bottle holds steady, meaning no more comes out than is required.
For kibble and dry foods, the gravity-based pet food dispenser works by allowing the food to "block" the exit of the feeder, which can become "unblocked" when your cat eats the food that is in the way. Once this food has been moved, the dispenser will then allow gravity to it's work, and the bowl is re-filled.
Q: Can I use wet cat food in an automatic cat feeder?
A: It depends entirely on the type of food dispenser you have chosen. Rotating pet food dispensers will likely be able to hold wet food- and keep it fresh enough for your cat to be interested! However, drop feeders are more prone to become stuck as the food is more exposed to the open air, meaning the food won't be as fresh and the dispenser will become unhygienic.
If you're looking to feed your cat raw or wet cat food, make sure that the type you have chosen is suitable for this use. Poorly distributed food, or food that sits for too long can become dangerous for cats to eat as bacteria spreads. For those on our list, we've highlighted the wet-food capabilities in their key features.
Our Top Pick
Thanks to it's versatility, affordability and ease-of-use, the PetSafe automatic pet feeder naturally has come as our top pick for food dispensers. With just a few minutes of programming, you could be giving your cat exactly the right food, at exactly the right time. Whether you prefer wet, dry or raw food, these easy-to-clean dishes are ideal for those cats who have a few extra pounds, or can be used for both kittens and adult cats who like to have a little routine in their lives.
Sources:
Related Reads
Related Reads