The Best Food Bowls For Cats in 2022
Last Updated: January 4, 2022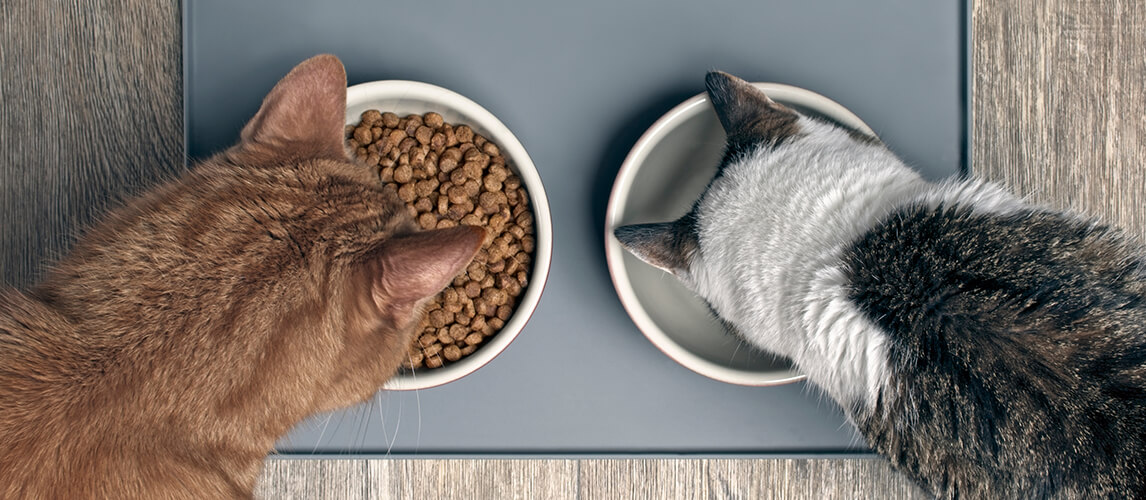 PetSide may earn a small commission from affiliate links in this article.
Learn more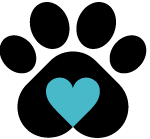 By Petside
Published 09:23 am
As if figuring out what pet food to buy for our cats wasn't enough, we - the pet parents - also have to think about the ways we present food to our cats. Quality food and water bowls are essential in ensuring our pets eat and drink comfortably and safely. But buying food bowls for cats is not as simple as picking the cutest design or the correct size. To find the right product for your pet, it's important to consider several things first, including the material of the bowl, how easy  (or difficult) it is to clean it, how durable it is, as well as a few other factors. After more than 20 hours of research, writing and editing, we've put together this review article in which we don't only cover 15 of the best food bowls for cats, but provide a detailed buying guide that will hopefully help you make the best purchasing decision.
Best Food Bowl For Cats
Best Food Bowls For Cats Guide & FAQ
It's no secret that cats are fussy creatures – it's not only food and treats they're picky about, it's their feeding bowls as well. Perhaps you have a sensitive kitty who struggles with whisker fatigue and cannot eat from narrow and deep bowls. Or you own a forever-hungry cat who wolfs down food and then struggles with bloating and even vomiting. Maybe you just need a quality dish that doesn't cost a fortune? Whatever the case, know that there is the right cat food bowl for you and your pet out there.
To help you find it, we've not only outlined some of the best food bowls for cats, but also put together a detailed buying guide in which we talk about all things cat bowls. This includes different types of cat bowls, what to look for when making purchasing decisions, what to avoid, how to clean them, and many other useful things.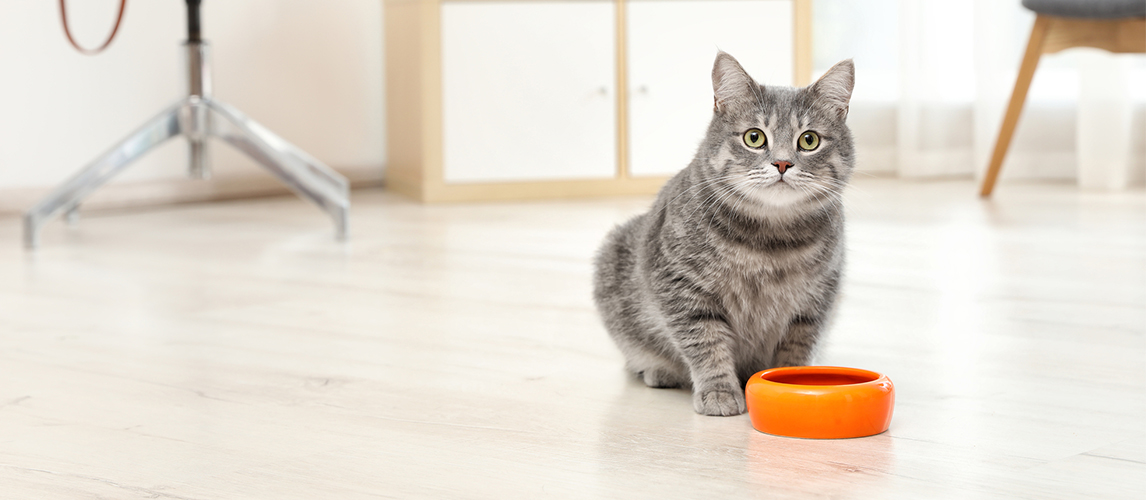 What to Look for When Buying Cat Food Bowls
To purchase the best food bowl for your pet, look for the following features:
To purchase a quality food bowl, look for quality build materials. Ideally, you'll buy either stainless steel or ceramic lead-free dishes as they're 100% safe for cats, durable and easy to clean. While not the most durable or eco-friendly material, plastic is fine too, as long as the bowl has a sturdy construction and good design. In the end, what's important is to pick a dish that's made from safe materials, that fits your budget, and that both you and your cat like.
Good construction and design
Another important thing to look for is good construction and design. What do we mean by this? It's simple – the feeder, whether it comes with a stand or not, should have rounded edges, be sturdy and preferably water-resistant. All of this is important because if the construction:
has sharp corners or edges, your cat can hurt themselves,
if it's not sturdy enough, your pet will be able to flip it over and ruin your carpets/floors,
and if it doesn't have water-resistant properties, it will look horrible in just a couple of months of using it.
Also think about how deep or shallow the bowl is – if your kitty suffers from whisker fatigue, it's crucial to get a wide and shallow dish; if not, you have more freedom.
Before purchasing that cute food bowl for your cat, make sure you check out its size. You'd be surprised at how many pet parents end up dissatisfied with their purchases because of the wrong size of the dish! Sometimes, bowls look bigger in the pictures which is why it's vital to focus on the dish's capacity in cups or ounces, not on the photos. It should be noted that there's a reason why many cat bowls are smaller than pet parents (and their feline children!) would like them to be – it's to prevent over-feeding, and as an extension, obesity in cats. Of course, you know your kitty best so just pick a size that can hold the amount of food you normally feed them without spilling over. In fact, even after it's been filled with food, the bowl should still have plenty of space so your cat can eat comfortably without making a mess.
You may also like our article on Cat Water Fountains.
Plastic Bowls - Should I Avoid Them
Plastic cat bowls are cheap, convenient and usually quite long-lasting which makes them popular among pet parents. They're also unbreakable and come in various colors, shapes and designs, which only adds fuel to their enormous popularity. However, plastic cat dishes are far from perfect. For one, unlike ceramic or stainless steel dishes, plastic ones are not scratch or chew-proof which can be a huge problem for the owners of uber-rambunctious cats. When scratched and dented, plastic bowls can grow bacteria and other microorganisms which can easily proliferate to other areas of the dish, creating an unhealthy feeding environment for the cat. This is what makes many cats allergic to plastic. Some even develop feline acne on their chin which - depending on their immunity and severity of the reaction - can be quite difficult to get rid of.
That all being said, a huge number of cats drink and eat from plastic bowls with no issues, and if your kitty is one of them, there's no reason why you should switch to ceramics or stainless steel. Do whatever is right for you, your pet, and, of course, your budget.
Types of Food Bowls for Cats
With so many different cat food bowls on the market, it's easy to feel overwhelmed. Are ceramic dishes batter than stainless steel ones? Should you purchase a set of two or just one bowl? Are raised feeders better than standard dishes? Before you make any purchasing decision, it's a good idea to acquaint yourself with some of the main types of food bowls as the knowledge can help you pick the right dish for your pet.
Stainless steel bowls: if you want durability, strength and ease of cleaning, stainless steel bowls are the right choice. Since they're made of metal, they're not only some of the longest-lasting bowls on the market, they also have great odor and rust resistant properties. Most of them are dishwasher safe too, and because they have slick surfaces, they're also easy to hand clean.
Ceramic bowls: another fantastic material for cat food bowls – durable, great-looking and easy to clean, ceramic dishes are almost always the right choice. Why almost always? Because unlike steel, they're prone to chipping and even breaking if you (or your cat) are not careful. There's also another thing to be careful about with ceramic bowls – they need to be of good quality. If they're not, you can end up with a cat dish that contains lead.
Plastic bowls: as mentioned, plastic food bowls have many advantages, the major one being their low price. Unlike ceramic, they're also unbreakable, however, they're very prone to scratches and dents which can be a breeding ground for bacteria. Also, plastic is anything but good for the environment which is a dealbreaker for some people.
Interactive feeders: if your kitty inhales rather than eats their food, an interactive or slow feed cat bowl could be a great choice. Regardless of its design, a slow feeder helps slow down the eating process, typically by means of stimulating the cat to "hunt" for their food. This can improve their eating habits, and as an extension, their digestive health and eliminate the need to vomit after eating. Take a look at our review of automatic cat feeders for more options.
With and without mats: finally, there are food bowls that come with mats or feeding stations and there are those that are without. Bowls with mats or stands are usually slightly raised to reduce neck strain and can be made of wood, plastic, silicone and a variety of other materials. If you prefer the look of traditional cat bowls and don't have a lot of space to spare, purchase a standard cat dish without a mat or feeding station. If, on the other hand, you have to deal with a messy eater or you have an older cat, consider purchasing an elevated feeding station that catches spills and allows for more comfortable eating.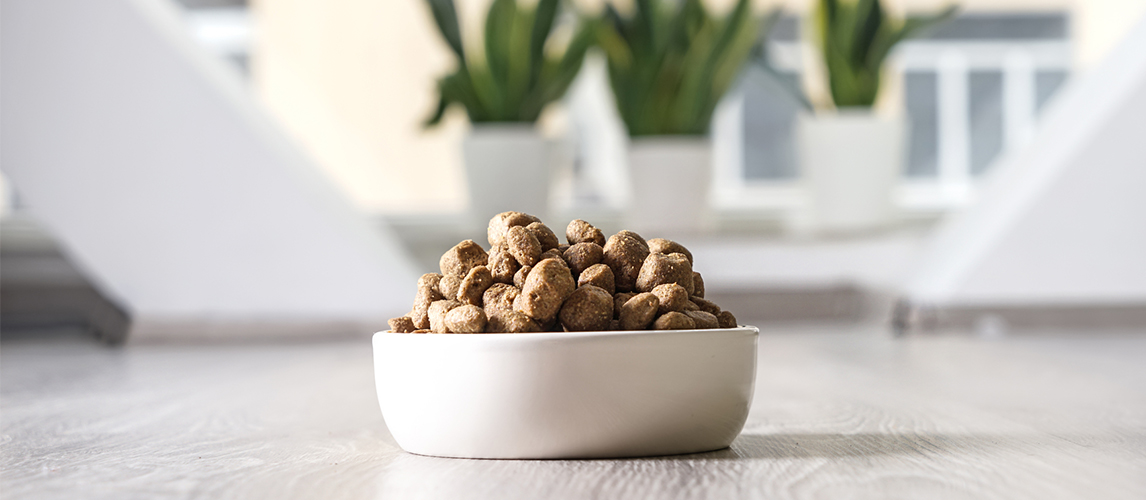 How to Clean Cat Feeders
Today, most cat food bowls are dishwasher safe, meaning you can just chuck them in there with your own dishes and wash them at your convenience. Most stainless steel and ceramic food bowls, for instance, can be washed in a dishwasher over and over again without showing any signs of damage, but the plastic ones – even those listed as dishwasher safe - simply cannot last as long if you always wash them in the dishwasher. If you currently have or plan to buy a plastic cat bowl, our recommendation is to hand wash it whenever possible and use the dishwasher only when absolutely necessary. This includes the "dishwasher safe" plastic bowls.
Regardless of the way you wash your cat's bowl, it's a good idea to quickly run it through water and wipe it after each meal. This will keep it in a neater and cleaner condition for longer, even if you don't thoroughly wash it (with sponge and soap or ina dishwasher) every day. Speaking of frequency, how often should you wash the bowl? Ideally, after every meal. Of course, not all pet parents have time for three-times-a-day cleaning and washing, and that's fine - once a day is more than enough. Some water bowls can keep neat for a couple of days before they need a proper wash. For a wider selection of choices, check out our water bowls for cats guide.
Our Top Pick
After hours of research and editing, we chose the URPOWER Stainless Steel Pet Bowls as our Top Pick. Why? For one, this set comes with two high-quality cat dishes which not only act as a full meal set with food and water for one, but are very easy to clean too. Both the bowls and the no-spill mat are dishwasher safe, meaning you don't have to bother with handwashing anything with this feeder. The mat is quite large so it catches any spills and messes easily, plus it has a non-skid design so it's practically impossible to flip it over. To accommodate both kittens, adult and senior cats, the feeder is only slightly elevated which can help with digestion and proper neck position. Considering the very reasonable price, we believe the Urpower set is one of the best food bowls for cats on the market.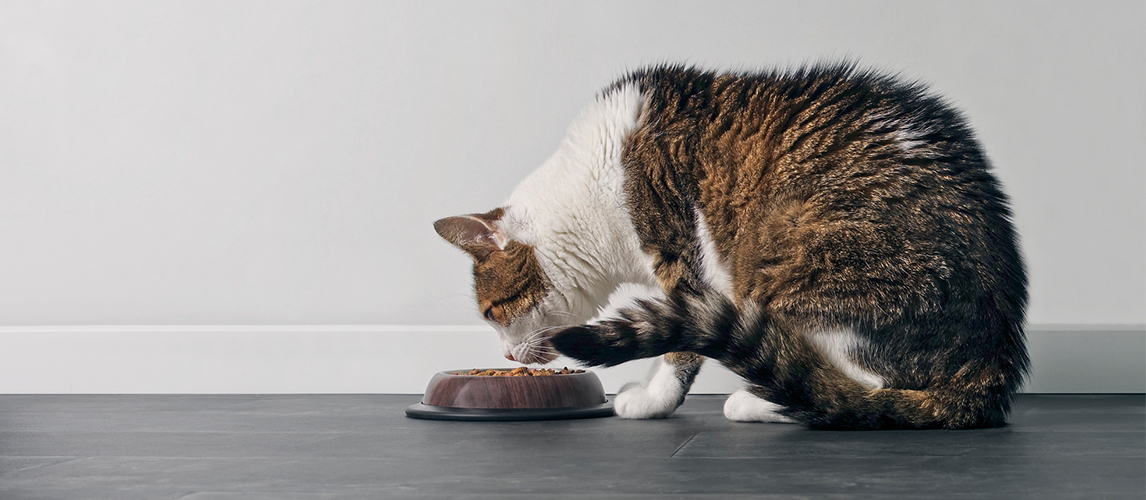 FAQ
Q:

Where should I place my cat's food bowl?

A:

While all cats are different, it's a good idea to place their food and water bowls in a quiet but open space. You want your kitty to be perfectly comfortable (meaning not startled bt something every two minutes) while eating and drinking, so try to keep the feeders in a place where your pet feels at peace.
Q:

Can cats share food bowls?

A:

If you own multiple cats, you're probably wondering if they could simply share one bowl. While in theory they may be able to, in practice, they really shouldn't. Most veterinarians agree that cats should be fed separately for two main reasons: one, they tend to be territorial about everything so one cat always ends up eating more than the other, and two, cats have different food preferences. So, ideally, you should have one food bowl for each cat. That said, if you have two cats and you purchase a feeding station with double bowls, feel free to use both for food (one for each cat).
Q:

Are elevated bowls better for my cat?

A:

Slightly or not-so-slightly elevated feeding stations promote better eating position, and as a result, healthier digestion. This is because some cats struggle with food backflow, and eating in a more elevated position can counteract that. Raised feeding stations can also help reduce the burden on the neck and joints, which is a huge plus for elderly cats. Having said that, if your pet is happy eating from a traditional, non-raised food bowl, there's no reason to jump on the elevated dish bandwagon.
Q:

Do I need a mat?

A:

If your kitty is a messy eater who tends to spill water and smear food all around their feeder, it's a good idea to buy a feeding station that comes with a stand or a mat that catches spills and messes. The alternative is to purchase a mat separately and place it under the food bowl so you don't have to clean the floors but the mat itself (much quicker and easier solution!).