PetSide may earn a small commission from affiliate links in this article.
Learn more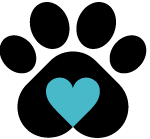 By Petside
Published 07:49 am
From around the age of 10, your kit is considered to be a senior and his diet could benefit from a review. As they age, both their appetite and dietary requirements may change, and you could find that their favorite kibble is longer piquing interest or is starting to upset their system. Older cats are also less active so don't need as many calories to power up their energy reserves while certain ingredients such as grain and protein could well start to become more difficult to digest.
To ensure your older cat has all the nutrition he needs to maintain his health and wellbeing well into his kitty twilight years, it may be time to switch his food to a variety that has been specifically formulated for senior cats. We take a look at some of the best cat food for older cats so you can make the right switch when it comes to your feline's daily menu.
The Best Cat Food for Older Cats
Best Cat Food for Older Cats Buying Guide & FAQ
What to Look for When Buying Premium Senior Cat Food
When looking to switch your pet to senior cat food, here's what you need to look out for:
A high-quality protein: a good protein source is essential to an aging cat as it helps to maintain their muscle mass and overall strength. However, if your kit has health conditions such as kidney disease, they may well need less protein so if this is the case, consult your vet before you make any dietary changes.
Carbohydrates: As your cat ages and slows down, he needs less carbs to sustain his activity levels as well as to maintain his weight. When it comes to carbs in cat food for older cats, look for quality rather than quantity and make sure the carb source is easy to digest.
Fiber: Fiber is essential for effective digestion, which can get slower and more sluggish as your cat gets older. Head over to our review of high fiber cat food for more options.
Less fat: With lowered activity levels, obesity can become a problem in older, more sedentary cats so check the fat content of your senior cat food to ensure it doesn't have high levels of fat, which can also be troublesome for your elderly cat to digest.
Added supplements: Your senior cat may well need extra supplementation to support their energy, health, and overall wellbeing, especially if they are starting to show the signs of mobility, joint or eyesight issues. Extra nutritional supplements to look for in any top-rated senior cat food include omega 3 fatty acids for a healthy nervous system, glucosamine, and chondroitin for joint health and antioxidants for an effective immune system.
Easy to eat: Older cats can suffer from dental issues, making it harder to eat dry style food so if this is the case for your cat, look for a moist formula. The best wet cat food for older cats can also help to boost their hydration levels, as dehydration can also be a concern. And a loss of appetite can affect many older cats so look for cat food that is packed with flavor to entice them to eat.
Benefits of Feeding Your Senior Cat Specialized Food
As your cat ages, they don't need the level of calories they used to as their pace of life slows down. However, they do need specific levels of nutrition to keep them healthy and nourished. Switching to a specialized senior cat food will ensure your kit is getting all the vitamins, minerals and nutrition they need to keep their energy levels sustained as well as help to:
Maintain a healthy weight
Boost their coat and skin condition
Support cognitive function
Keep their joints and muscles mobile
Support a healthy heart and digestive system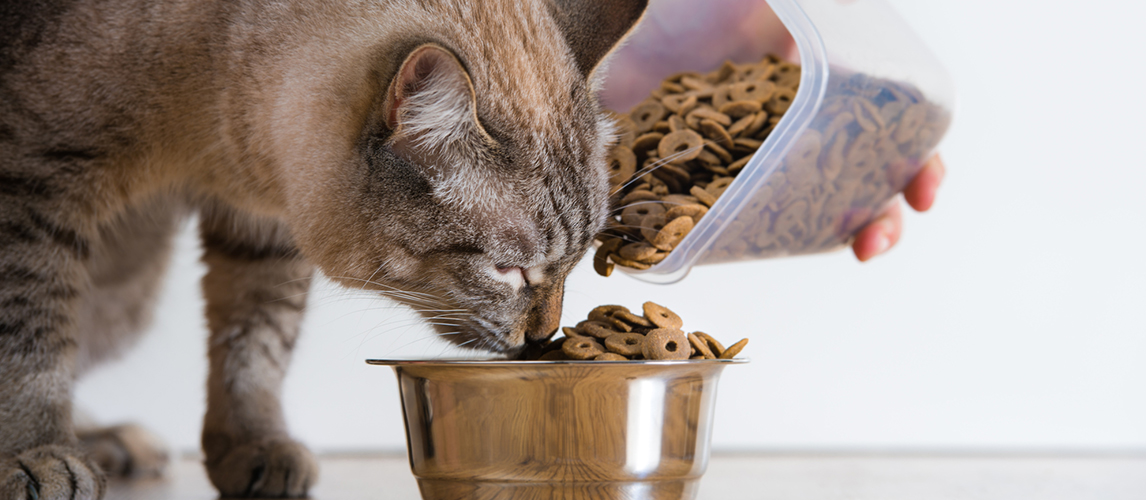 Special Dietary Requirements for Senior Cats
It's essential for your senior cat to obtain all the nutrients they need to maintain their energy levels, as well as their all-round health. Protein is key to your cat's optimum health however as he ages, he may find it harder to digest and absorb the protein, good fats, and carbs he needs. This means a senior cat will have specific dietary requirements to keep them healthy, happy and on the go. When considering your older cat's diet, you need to ensure they have a high-quality protein, carbohydrates they can easily digest (some older cats do better on a grain-free diet), plus the essential vitamins, minerals, fiber, fatty acids and antioxidants they need. Certain age-related health conditions may also influence your feline's additional dietary needs, such as low sodium and added taurine for heart health, easily digestible protein if your cat has kidney issues or glucosamine and omega-3 fatty acids for muscle and joint health. Ensuring they are sufficiently hydrated is also essential.
Check out our guide on the Best Vitamins For Cats for more info.
Best Cat Food for Older Cats FAQ:
Q:

How much should I feed my senior cat?

A:

Because your kit is getting older, she may not require the quantity of food she once needed to keep her powered up and on the go. But while you may find you need to reduce the amount of food your cat has each day, you should never cut back on its quality.  With their declining physical health, including digestive and oral, it is also a good idea to feed your senior cat little and often, so they can comfortably eat, digest and enjoy their food. And always ensure your older cat has access to plenty of fresh, clean water throughout the day to keep her happily hydrated.
Q:

Are there any supplements to help older cats?

A:

As they age, your cat is less efficient in absorbing all the nutrients in their food and may also have age-onset health conditions that could benefit from extra supplementation. So, when choosing the right senior food for your cat, you need to take their specific needs into account. Many senior cat food formulas contain added vitamins, minerals and supplements to help boost your feline's health and keep them active. Depending on your cat's needs, look for antioxidants such as vitamin A, C, and beta-carotene which can help protect against the aging process. Omega 3 essential fatty acids for eye and muscle health, probiotics for gut health and taurine for a healthy immune system.
Q:

My senior cat won't eat. What should I do?

A:

If you find your elderly cat is off their food, then the first thing to do is to get them checked out by the vet to rule out any underlying health conditions that could be causing their reduced appetite.

If there is no underlying medical cause, you will need to 'cat detective'. Cats are fussy creatures so it could be something as simple as a dirty food bowl, or their food dish may be causing them irritation – deeper bowls can irritate their whiskers so a shallower feed bowl could be the way forward.  If this doesn't work then look at their food, how you feed them and how often. Try spreading their meals over three or four smaller meals during the day instead of two. Moist food is also easier and more appetizing for many senior cats so if they are on dry kibble try a move to wet cat food for senior cats and see how they go. Another good tip to get your older cat to eat is to heat up their food to a warm temperature as this will make their food smell more enticing. If you are still struggling, chat to your vet again as a prescription diet that is high calorie and nutrient-rich may be the answer as it means you can feed them smaller quantities but can be reassured that they are getting the nutrition they need.