PetSide may earn a small commission from affiliate links in this article.
Learn more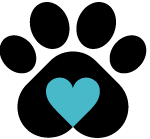 By Petside
Published 08:31 am
Cats can be fussy eaters and so finding the right food that gives them all the nutrition they need can be a bit of a challenge, especially if they have a sensitive tum to boot. Vomiting, regurgitation, gas and toilet issues can all be signs that your kit doesn't have the happiest, stomach. So, if your vet has ruled out any more serious causes for your cat's disrupted digestion then it may be time to switch to a diet that is kinder and more supportive to your feline's upset tum. We take a look at some of the best cat food for sensitive stomachs to give you and your kit some food for thought.
The Best Cat Food for Sensitive Stomachs
Best Cat Food for Sensitive Stomachs Buying Guide & FAQ
What to Look for in a Best Sensitive Stomach Cat Food
Before choosing your kit's new sensitive stomach cat food, make sure you check that it covers the following:
Natural ingredients: making sure that their diet is as natural and as wholesome as possible will go a long way in helping to settle your cat's problematic tum. And, by reducing any overly processed ingredients, as well as any artificial colors, preservatives and flavors, you are removing additives that are known triggers for sensitive digestive systems.
Quality protein: your cat is born to be a carnivore and their digestive system has evolved to be lean, mean protein processing machines! They are very efficient at getting most of their nutritional requirements from meat – they require at least 26% of their diet to be protein to maintain a healthy muscle mass - and so their food needs to contain a high-quality protein source. Look for deboned whole meat such as poultry, beef or fish and avoid any food which has 'meat by-product' on the label. For a wider selection of choices, check out our high protein cat food guide.
Healthy fats: healthy fats are essential for a smooth digestion as well as providing an energy source and supporting their overall condition. Omega fatty acids are also an excellent way to help maintain a healthy skin and coat. Just check the labels for fat quantities as you also need to make sure their diet is not too high in unnecessary calories.
Low carb: cats are not natural carb lovers, and neither is their body, especially if they are on the sensitive system side so look for whole carbohydrates or even a no-grain formula if you know wheat and gluten is a potential trigger. However, your kit does need some fiber in their diet as long as it comes from an easily digestible source, such as sweet potatoes or beans.
Nutritionally balanced: as with humans, your cat needs their food to be nutritionally balanced so that they get all the goodness they need to thrive. The best cat food for sensitive stomachs will take account of this so look for vitamins and minerals on the ingredient list to ensure a proper ratio of nutrients that are also easy to absorb. Cats with sensitive tums can also benefit from added supplements to their food, including prebiotics and probiotics to support a healthy digestion.
Ease of eating: you also need to ensure the sensitive cat food formula is easy for a cat with a sensitive stomach to digest and so they can make the most of all those vital nutrients. Cat food with higher moisture levels, even if it's a dry kibble can make all the difference to your cat's tum and their overall dining enjoyment come mealtime.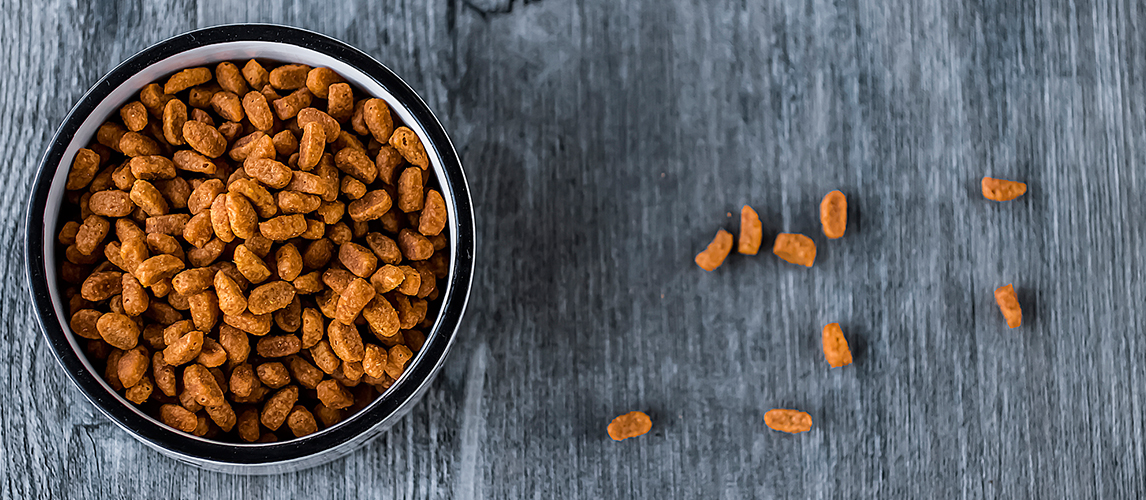 What to Avoid Feeding a Cat With a Sensitive Stomach?
With a fickle digestion, it's wise to avoid feeding your cat certain foods which could run the risk of triggering their sensitive stomach. The main things to avoid include:
Dairy: Some cats, particularly as they get older, can become lactose intolerant. Lactose is a type of sugar found in many dairy products, especially milk and can lead to an upset stomach.
Fatty foods: A diet rich in fat, especially saturated fat, will not only increase your cat's calorie intake and run the risk of weight gain, but also lead to stomach problems.
Raw fish: We know that fish makes an ideal protein source for your cat, but only when it is cooked, especially if he is on the sensitive side. Raw fish has higher levels of B1 thiamine which can be an irritant in stomach sensitive cats.
Gluten: While wholegrains can actually help your cat's tum thanks to its fiber content, some cats can be sensitive to the gluten levels it contains. If you know this is a trigger for your cat, look for a grain-free formula but ensure he is getting his fiber from another source. Check out our articles on high fiber cat food

and

grain free cat food

.
How Can I Tell If My Cat Has a Sensitive Stomach?
The odd tum upset or coughing up a hairball is nothing usual and often there is no need to re-think their diet. They may also have a temporary upset tum if you have recently or suddenly changed their food or diet. However, there are some symptoms that if they persist could well be the sign of a stomach-sensitive cat, including:
Vomiting or regurgitation of undigested food
Regular bouts of diarrhea and/or constipation
Excessive gas
Loss of appetite or refusing to eat
Noticeably drinking more water
Unexplained weight loss
Recurring skin issues and/or loss of coat condition
Unexplained and uncharacteristic lethargy and fatigue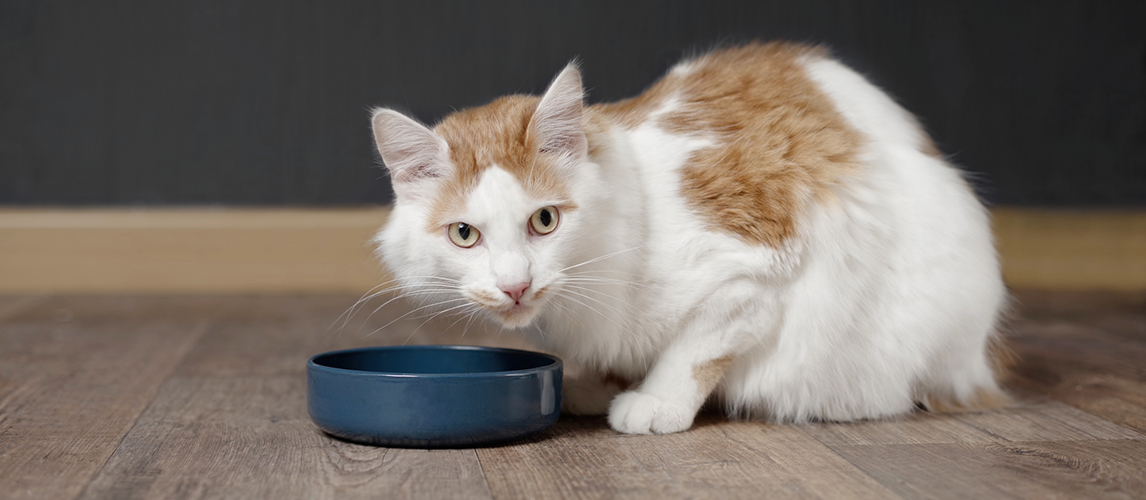 FAQ
Q:

How can a sensitive stomach cat food help?

A:

When feeding a cat with digestive issues, sensitive stomach cat food can help to ease their symptoms and reduce the risk of their mealtimes leading to an upset tum or gastro flare-up. A simpler, high-quality diet, with all the likely upset tum suspects avoided, can really help to heal an irritated digestive system and help your cat enjoy their food more, without the unpleasant consequences. The right ingredients, as well as added supplements such as probiotics in their diet, can also help to strengthen their digestion and make it easier for their body to process their food, for optimum nutrition and health.
Q:

What causes a sensitive stomach for a cat?

A:

If any more serious underlying causes for their upset stomach has been ruled out by your veterinarian, then there can be a host of reasons why your cat's digestion does not seem happy. The main culprits include:

Hairballs: these hairy things are one of the main reasons why your cat will vomit. Although gross, hairballs are a natural part of their grooming routine and should normally cause no issues other than regurgitation to get rid of them. Find out more about hairball control cat food here.
Food intolerance: your cat may also be sensitive to certain foods, with dairy, corn and artificial additives and colorings typically the main offenders. Symptoms of food intolerance include digestion issues and vomiting as well as runny nose, eyes, coughing and scratching.
Bad foods: an out-of-date or bad batch of cat food is likely to lead your cat to be off color, and they may well vomit to get rid of the bad food in their tum. Some food stuffs are also toxic to cats, such as dairy, garlic, raisins and chocolate so be aware of what your kit may be eating.
Parasites: if your cat has not had their regular wormer and is looking a bit off color, then it could well be a touch of worms. Parasites such as roundworm, tapeworm, and threadworm can all cause a sensitive stomach and those unpleasant toilet side effects.
Their eating habits: eating rubbish, eating far too fast, or being fed far too much in one sitting can all lead to stomach and digestive issues so always be mindful of what and how much your cat eats. Food that's too dry may also expand unpleasantly in their tum or you may not be consistent with their food, swapping from wet to dry if that is all that's in the cupboard, potentially causing issues with their digestion.
Their age: as your cat gets older, their systems also age and their tum may not be as robust as it once was, leading to greater sensitivity when it comes to their food.
When it could be something more serious: if all other possible causes have been ruled out or your cat suddenly becomes ill, with severe vomiting and digestive issues or has stopped eating, it may be more than just a sensitive stomach so do get your cat back to the vet, pronto.
Q:

How do I stop my cat vomiting after eating?

A:

The key is to avoid the trigger that may be making them sick in the first place so observe how your cat eats and be more mindful of how and what you feed them. Ensuring they always have access to fresh, clean water, feeding them smaller portion sizes so they don't over-eat and keep any trigger foods off the menu can all help to prevent the dreaded vomiting after they eat.

Changing your cat's regular meal to a cat food specifically formulated for sensitive stomachs can also make a big difference and can be a wise move in the long run. Just make sure you make the swap gradually so that the change to a new food doesn't actually exacerbate their stomach symptoms. Slowly add more of the new food and reduce their old over a transition period of a week or so, and hopefully, it will be happy tums all round.