Purina Pro Plan Cat Food Review
Last Updated: November 5, 2021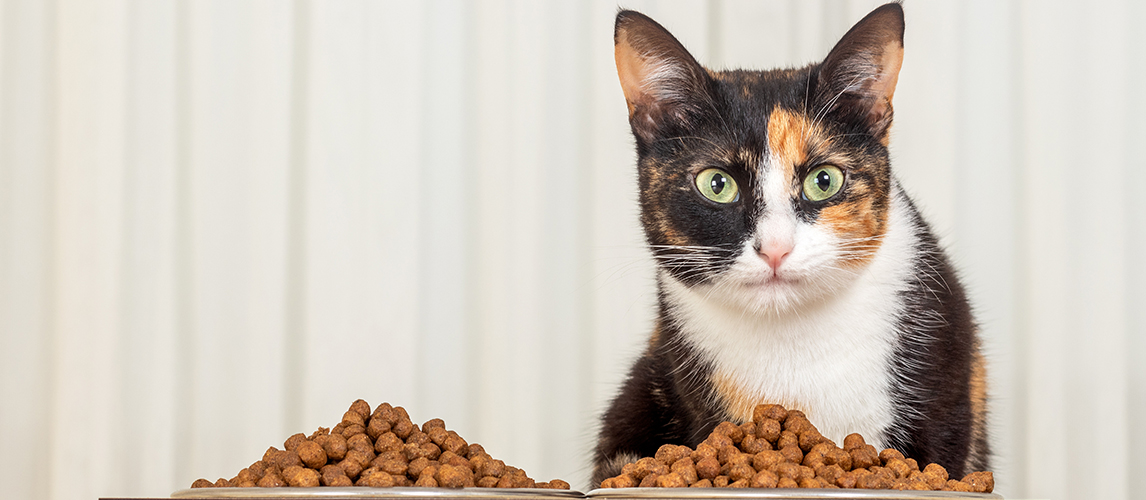 PetSide may earn a small commission from affiliate links in this article.
Learn more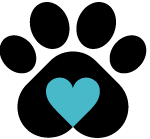 By Petside
Published 12:31 pm
With the Purina reputation extending back over 90 years, the cat and dog food brand is certainly a household name. Driven by quality, targeted nutrition for our cats, the company has evolved its range over the years, with its Purina Pro Plan line one of its most popular. Designed to target specific health conditions and life stages as well as provide what Purina considers as optimum nutrition through quality ingredients, Pro Plan is one of the best-selling ranges on the market. But as we know, felines are fussy creatures and Pro Plan doesn't always hit the mark with all cats. We aim to help you decide whether to swap over your kit's diet with our Purina Pro Plan cat food review.
Purina Pro Plan Cat Food Review
Purina Pro Plan Cat Food Buying Guide
Company Information
Purina has been feeding our cats for over 90 years but can trace its roots back to 1894 when it started as a farm feed supplier in the US, founded by George Robinson and known as Purina Mills. The company changed its name to Ralston Purina in 1902 and started to focus on the animal and pet nutrition market and by 1926 had established the first 'pet nutrition and care center' in Missouri. This marked the start of Purina's drive to raise standards in both dog and cat food, and their focus on ingredients analysis for the optimum nutrition for our pets.
In 1986, Purina created an innovative process by which you can use real meat as the central protein source in its dry food and launched its Purina Pro Plan range. The first of its kind, Pro Plan is based on the premise of balanced, optimum nutrition for health and wellbeing.
In 2001, Purina became part of the global Nestle brand, cementing its position as one of today's leading pet food suppliers. From its original 'Chow' range of the 1930s to 1960s, Purina now has four core pet food brand products – Purina One, Purina Gourmet, Purina Pro Plan and Purina Pro Plan Veterinary Diets. They also produce Felix and GoCat.
Working to their belief that a 'one size fits all' approach to nutrition is not right for every pet, Purina works with over 400 scientists to create tailored nutrition for the various life-stages of your pet, as well as targeted health and nutritional needs to cater for your cat's true nature. The Purina Pro Plan range – the focus of our review - offers wet and dry cat food in a range of formulas designed to cater for health conditions and specific dietary needs, including age-specific, allergens, urinary care and digestive health.
Purina continues to source all its ingredients in the US, where their pet food products are also produced and packaged. They ship to over 70 countries around the world.
Related Post: Cat Food For Urinary Tract Health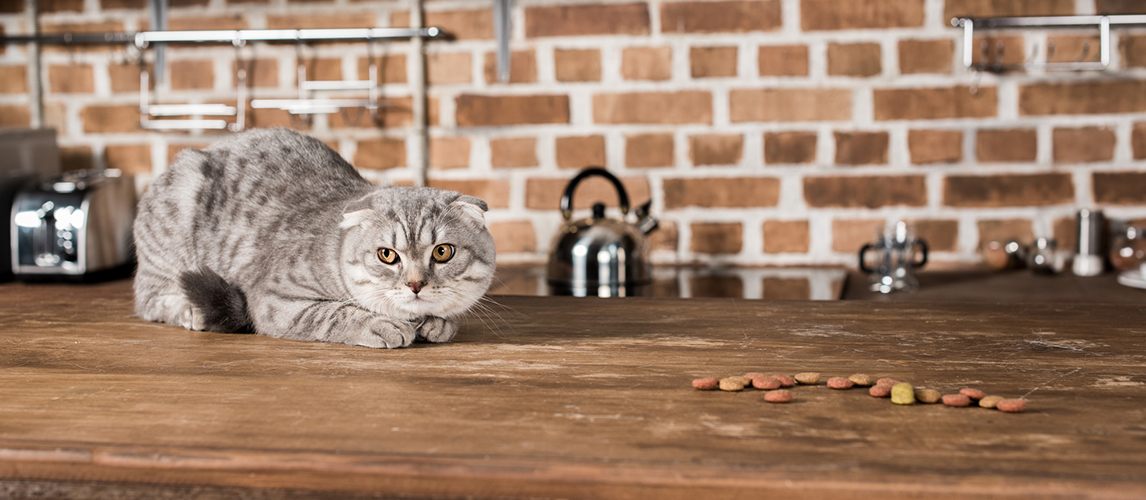 Why Choose This Brand?
OK, Purina's products may not be the cheapest but as the saying goes, you do get what you pay for. For your buck, you not only get quality ingredients, but they are also nutritionally balanced and if your cat could talk, he's most likely to tell you their wet and dry food taste pretty good too. However, the taste buds of cats can be a little unpredictable, so here are our three main reasons why you should consider choosing the Purina brand:
With a pet food heritage that dates back a century, and an understanding of quality pet nutrition from the get-go, Purina's reputation as a market leader is pretty much a given. But Purina don't take their reputation for granted as they invest in research to get their both their wet and dry cat and dog products spot on. This includes working with experts in animal nutrition, physiology and behavior, as well as a team of scientists and veterinarians to ensure optimum nutrition for your cats.
Commitment to targeted nutrition
Since they founded their first pet nutrition and care center back in 1926, Purina's commitment to understanding the power of nutrition on your cat or dog's health is clear. This means you get a carefully planned balance of nutrients for your cat, in different formulations to boost their health and manage existing conditions for all-round wellbeing.
Responsibly sourced ingredients
The quality theme continues to how Purina source ingredients for their wet and dry pet food and they are pretty picky when it comes to their suppliers. And they are hot on responsibly sourcing, with their website proudly claiming that can trace every one of their ingredients back to its source. And with their high standards and strict assessment criteria, new suppliers can take up to 12 months to pass the test and get on to Purina's books.
Take a look at our review of Organic Cat Food for more info.
It's no coincidence that Purina pet foods are regularly at the top of the 'best' lists when it comes to both sales and pet preferences. And it is the Pro Plan range that's the most consistent when it comes to customer reviews. But it doesn't just stop at your pet's food bowl as Purina is also rated for its customer service, with most of its products including a money back guarantee.
Protein - as your cat's true nature is a carnivore, Purina only use real whole meat or fish as their main protein source, at higher levels than many other cat food products. Meat such as chicken, beef or lamb are also excellent sources of essential fatty acids, vitamin B and iron. Fish protein is also another popular ingredient, which also includes the bones, as when ground they are a good source of calcium which your kit needs. Oily fish also adds an extra boost of healthy omega fatty acids as well as vitamin A and D.
Carbohydrates – the main source of carbs in Purina dry and wet pet food is cereal based, typically rice, wheat, corn and barley as they all provide energy as well as essential nutrients, including vitamin B. The fiber in these carbs also help to support a healthy digestive system.
Fats – an essential part of your cat's diet, Purina includes the most appropriate fat level in all their products, depending on their life stage or health management needs. Ensuring your cat gets the right amount of fat can boost their skin and coat as well as help to a maintain healthy immune system.
Vitamins and minerals - Purina fortify their formulas with the most appropriate vitamins, minerals and probiotics for cats, to help maintain their maintain body structures and vital functions.
Find out more about Vitamins For Cats here.