The Best Probiotics for Cats in 2022
Last Updated: January 4, 2022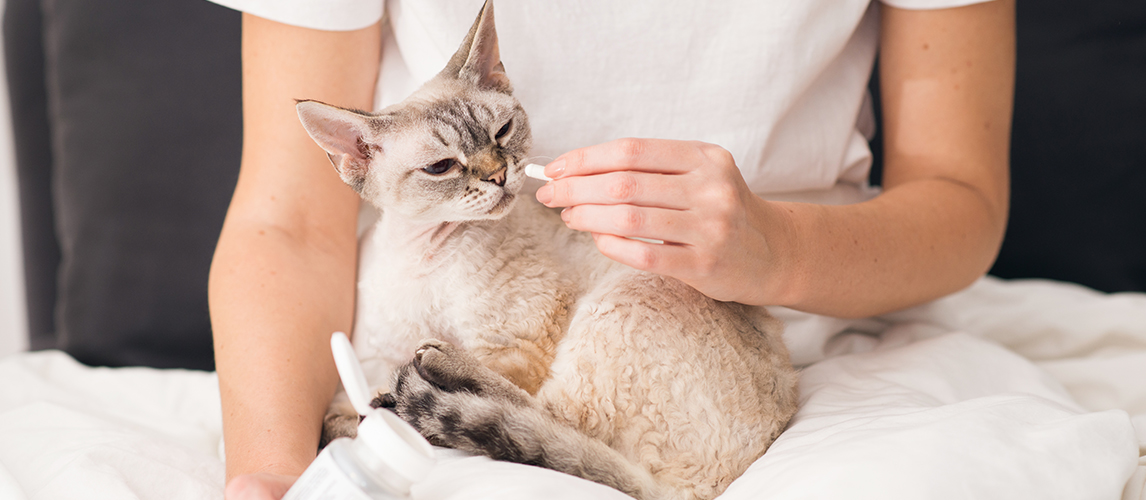 PetSide may earn a small commission from affiliate links in this article.
Learn more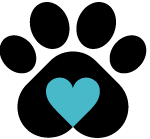 By Petside
Published 08:49 am
If your cat's tum is upset or they appear a little under the weather, then adding a probiotic to their daily supplementation routine could bring a little more balance to their digestive life. Just like us humans, your cat's digestive system is kept in tune thanks to a fine balance of good bacteria in their system. But when the levels of these microbiomes fall out of kilter, your pet's digestive as well as overall health can start to suffer. However, using a probiotic that has been specifically formulated for felines can help to repopulate the live probiotic bacteria in their intestines and provide a host of health benefits, from boosting their immune system and reducing allergies to soothing stomach upsets. So, if you think your kit could benefit from having more good bacteria in their lives, then check out our review of the best probiotics for cats.
The Best Probiotic for Cats
Best Probiotic for Cats Buying Guide & FAQ
What Are Probiotics for Cats?
Probiotics are microorganisms that live in the digestive tract. And, just like humans, cats need to keep this balance of good gut bacteria for all-round health and wellbeing. These minute bacteria are naturally occurring and play an essential role in a host of bodily functions, from boosting the immune system to keeping the intestines moving. But when they go off balance, then your kit and their tum will certainly know. Giving a probiotic for cats to your pet can help replenish their natural levels of these friendly bacteria and rebalance their gut.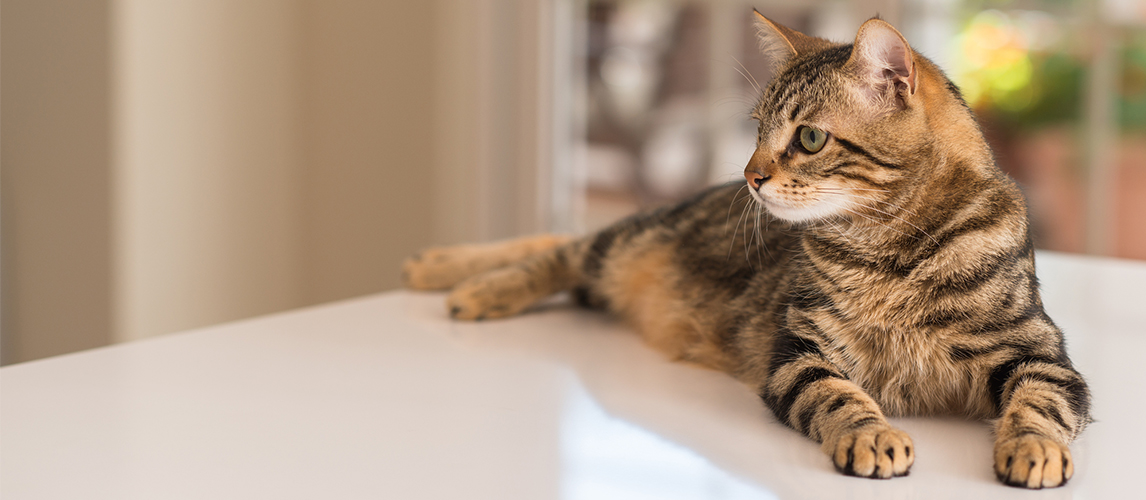 Things to Consider When Buying Cat Probiotics
Type
You want the best type for your cat as you want them to take them easily and without too much fuss. You can choose from pill, powder, gel and even probiotic-infused treats so if your cat refuses to swallow a capsule, explore the other options available.
Strain
This means the specific types of live microorganisms in the probiotic formula and when it comes to probiotics, live microorganisms are best. Always choose a product formulated for cats so that it works with their feline system – strains from the Bifidobacterium and Enterococcus families tend to work the best with cats.
Colony Forming Units (CFU)
These indicate the number of good bacteria contained in a probiotic for cats. Ten million CFUs is a good minimum level but go for a supplement with a higher level, in the billions if you can.
Added ingredients
Pet probiotics for cats may also have other ingredients such as digestive enzymes, antioxidants, and prebiotics which can help to enhance the overall effectiveness of the probiotic. But be wary of any artificial additives, flavors, or colors, especially if your kit is sensitive or prone to allergies.
Benefits of Probiotics for Cats
From supporting their immune system to improving their digestive health, there are numerous benefits for giving probiotics to your cat. In short, probiotic supplements can help:
Support a healthy digestive system and reduce symptoms such as diarrhea, gas, and constipation
Boost the immune system and improve the overall health
Relieve symptoms of allergies and skin conditions
Ease conditions such as inflammatory bowel disease
Help to reduce and manage weight, especially in obese or older cats.
Head over to our review of Cat Food for Weight Loss and Cat Food for Constipation.
How to Give Probiotics to Your Cat
Probiotics can be given for recovery and healing if your cat is experiencing digestion issues or as part of a general health and wellbeing maintenance program. And the way you administer a probiotic is dependent on the type you have chosen. Pill probiotics can be given whole (especially if they are flavored), hidden in a treat or crumbled over your pet's food while liquid, powder or gel formulations can be easily poured over or added to their meal. Whatever the formulation, always read the packaging for the exact daily dosage and never exceed it.
Our Top Pick
A good all-round supplement for optimum health, our Best Choice is FortiFlora cat probiotic from Purina. With beneficial bacteria Enterococcus faecium to balance gut flora, this meat-flavored probiotic can help cats with diarrhea issues as well as boost their immune system, thanks to the added antioxidants and vitamins. It's easy to administer too - simply sprinkle one sachet on your pet's food each day. Great buy for everyday gut health care for your cats.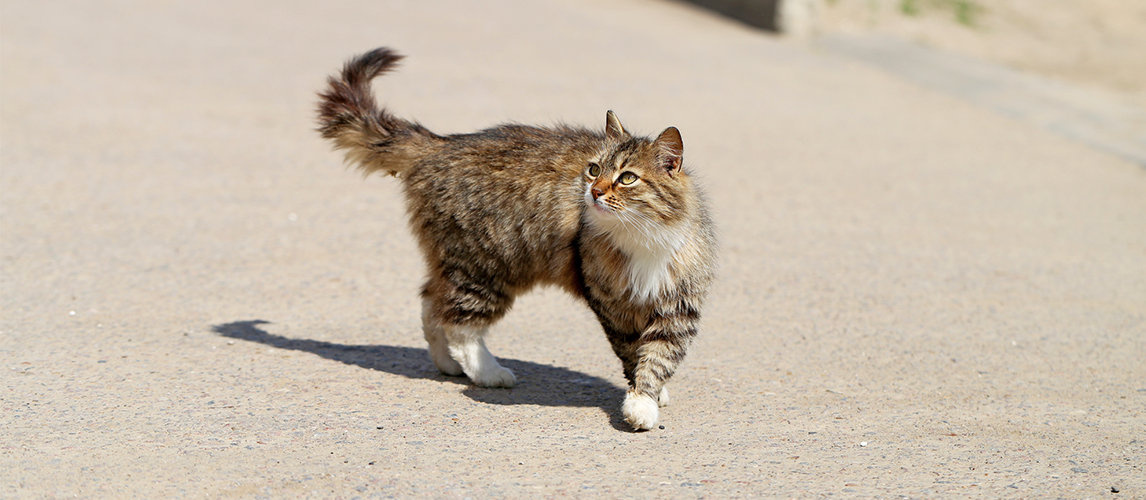 FAQ
Q:

How long does it take for probiotics to work in cats?

A:

As with most pet health supplements, it may take a little time to notice the positive effects, although you could see improvements in your cat's digestive and overall health after just a few days. However, it will take a little time for the good bacteria to build up within your kit's gut and support that happy balance.
Q:

What is the proper dosage of probiotics for cats?

A:

The dosage will depend on your cat's size and the type of probiotic they will be taking. Always follow the dosage instructions on the packaging and, if in any doubt, seek professional advice.
Q:

Can I give my cat human probiotics?

A:

Your cat's tum is a finely tuned digestive machine and while there is no evidence to suggest that human probiotics can harm your pet, vets strongly advise against it. The reason is that cat probiotics are developed specifically for the cat's system and will work with the microbiomes in their digestive system. Cat probiotics can also have the added advantage of being flavored to appeal to the feline taste buds.
Q:

Can probiotics cause diarrhea in cats?

A:

Any new supplement can initially upset your pet's tum and are not without potential side-effects, although they are rare. To help reduce the risk of diarrhea or other symptoms, always go for the best probiotics you can and ensure they come with the NASC Quality Seal. But if your kit does have an upset tum that doesn't settle, stop the probiotics immediately and have a chat with your vet.