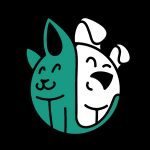 If you have a cat who is suffering from digestive issues or your feline needs a bit of a health boost, probiotics are a great way to achieve the desired effect. They work to restore a balance of good bacteria if your cat's digestive system.
However, any changes to your feline friend's diet should be made with great care. And with so many different probiotic supplements out there, it can feel like a major challenge to work out which one is best. Of course, your vet can provide you with more information about making changes to your cat's diet, but we are also here to help with our product selection of the best probiotics for cats.
The Best Probiotics for Your Cat
Purina Fortiflora Cat Probiotic Supplement
See More Reviews

A probiotic supplement which is suitable for both cats and kittens with digestive issues like diarrhea, this is a brand which is often prescribed by veterinarians. The main idea is that it promotes normal intestinal microflora in your cat.
Promoting a healthy immune system, it is also proven to improve intestinal health and balance. Containing 30 sachets, you should consult with your vet about daily feeding. But for many cat owners, Fortiflora for cats has proven to be an effective solution to their digestive issues.
Key Features:
Provides dietary management for cats and kittens with diarrhea
Promotes a healthy immune system
Improves intestinal health
Proprietary microencapsulation process for enhanced stability
Specification:
Brand

Purina Fortiflora

Model

B00164YL22

Weight

2.4 ounces
Pet Ultimates Probiotics for Cats
See More Reviews

Containing 20 different varieties of health-boosting probiotic bacteria, this pack includes as many as 120 servings. Made in the USA in a GMP-certified facility, you can rest assured that these probiotics don't carry the same risk as some which come from overseas.
These feline probiotics come with an extra guarantee that if your cat doesn't experience significant benefits in their health, you can get a full refund. Among the benefits include firmer stools, reduced diarrhea, and a reduction of itching, scratching, and hot spots.
Key Features:
Contains twenty different kinds of health-supporting probiotic bacteria
Includes 120 servings
Custom formulated
Made in the USA
Specification:
Brand

PetUltimates

Weight

3.2 ounces
Nutramax Laboratories Proviable DC for Cats
See More Reviews

Containing a source of live, naturally occurring microorganisms, these capsules help to reestablish your cat's healthy intestinal balance. Every single daily dosage gives your cat billions of beneficial microorganisms.
If your pet is suffering from diarrhea which is a result of antibiotics, stress, food sensitivities, dietary indiscretion or a weakened immune system, this product can prove to be highly beneficial.
Key Features:
Contains live naturally occurring microorganisms
Restores a healthy intestinal balance
80 capsules
Multi-strain probiotic
Specification:
Brand

Nutramax Laboratories

Model

015NM-80

Weight

1 ounces
NaturVet Probiotics Supplement for Cats
See More Reviews

Made for both cats and dogs, this supplement is made to help support diet changes and supports a healthy digestive tract. It is also great for sensitive stomachs and felines who are suffering from flatulence.
This supplement is a source of alpha-amylase, protease, cellulase, and lipase. All you need to do is add 1/4 rounded teaspoon to each cup of dry or wet food at every feeding.
Key Features:
Probiotics for cats with diarrhea
Supports dietary change and a healthy digestive tract
Provides probiotics and important enzymes
Source of alpha-amylase, protease, cellulase, and lipase
Specification:
Brand

NaturVet

Model

978045

Weight

6.2 ounces
Vetri-Science Mega Probiotic Cat Supplement
See More Reviews

Formed from an all-natural source of microorganisms, every single capsule contains five billion microorganisms. The prebiotics support digestive tract health, as well as helping with issues which relate to food sensitivities and allergies.
When it comes to giving them to your pet, you can either sprinkle the powder or hide the capsules in treats. They are particularly recommended for pets suffering from flatulence, diarrhea, and constipation.
Key Features:
Non-dairy formula
All-natural source of beneficial microorganisms
Supports digestive tract health
Promotes regularity
Specification:
Brand

VetriScience Laboratories

Model

0900714.120

Weight

5.4 ounces
Premo Pet Probiotics for Cats
See More Reviews

One billion CFUs are found in each and every serving of this cat probiotic. And your can will not notice when you add them to their food as they are tasteless with no artificial flavors added.
A host of different problems can be treated with this including diarrhea, vomiting, scratching, and irritable bowel syndrome. Recommended by vets, there are no fillers or other byproducts included within the ingredient list.
Key Features:
Veterinarian recommended
Gluten, wheat, and dairy Free
No animal products
Tasteless powder
Specification:
Brand

Premo Probiotic

Weight

1.6 ounces
Hyperbiotics PRO-Pets Probiotic for Cats
See More Reviews

Released over an 8-10-hour period, these probiotics are specially designed to bypass the stomach acid and reach the intestinal tract alive. They are specially designed to offer your pet relief from abdominal pain, bowel irregularity, and diarrhea.
Probiotics like this have been shown to offer other benefits to feline creatures such as boosting energy levels, maintaining healthy bones and joints, and encouraging better nutrient absorption.
Key Features:
Three billion CFU
Released over 8-10-hour period
Long shelf life and no refrigeration needed
Premium probiotic supplement
Specification:
Brand

Hyperbiotics

Model

PRO-Pets

Weight

0.8 ounces
See More Reviews

Five billion CFUs are contained within every scoop of this set of max-strength vet formulated probiotics. The eleven different species have been specially selected to provide maximum benefits. You can rest assured that there are no additives, fillers, or preservatives which are going to negatively affect your cat. The powder is tasteless, and you can simply mix it in with your pet's food. They will barely even notice it is there!
Key Features:
Five billion CFUs per scoop
11 powerful strains
Lowers pH of intestinal tract
No additives, fillers, or preservatives
Specification:
Brand

FERA PET ORGANICS

Weight

4 ounces
Finest for Pets TummyWorks Probiotic for Cats
See More Reviews

Relieving a host of problems relating to your pet's stomach and digestion, this special formula also helps your cat's body to extract more energy and nutrients from their food. If your feline friend has been on antibiotics, it helps to protect them against germs and disease. Other advantages include a reduction in bad breath, which is bound to be a relief the next time that your cat wants to get overly friendly and dive in for a kiss!
Key Features:
Relieves diarrhea, gas, and bad breath
Fights allergies
Tackles yeast infections
Improves appetite and energy
Specification:
Brand

Finest For Pets

Weight

7.4 ounces
NUSENTIA Probiotics for Cats
See More Reviews

Containing microorganisms which fortify flora in the gut, Probiotic Miracle is an entirely natural formula, so you can rest assured that there is no gluten, dairy, soy etc. There is a handy inner scoop which makes it easy to select the amount needed for your cat. Just some of the benefits they can expect to receive include protection and support of digestion, improved elimination, and increased vitality.
Key Features:
Recommended by vets
100% natural
Suitable for dogs and cats
Convenient inner scoop
Specification:
Brand

NUSENTIA

Weight

2.4 ounces
Best Probiotics for Cats Buying Guide & FAQ
Now that we have talked you through 10 of the top cat probiotic products on the market, we can now move onto the buying guide section. First, we will talk you through a few things to consider before making your purchase. Next, we will go into more detail about the specific benefits of probiotics, before discussing the different types of supplements available. Finally, we will answer a few of your most frequently asked questions to clear up any doubts which you may still have.
What to Consider When Buying Probiotic for Cats
As you would expect, there are plenty of differences between probiotics. It is important to know what features you are looking out for, so you can make a more informed decision about which is best for your feline friend.
Common Signs of Digestive Microbiome Imbalance
While probiotics can be beneficial to many felines, it is a good idea to be on the lookout for specific signs that your cat may be suffering from an unhealthy gastrointestinal tract. Some of the most common in diarrhea, constipation, flatulence, IBS, hairballs, food allergies, and skin allergies. Feline probiotics can help to restore healthy microbial flora, which can, in turn, play a part in relieving this myriad of issues.
State of the Microbial Strains
Microbial strains which are alive and well tend to be best for your cat, as this helps the health benefits to be passed along to your feline. However, some probiotic supplements contain bacteria which is technically 'dead'. These can still have a positive impact on your cat's digestion. Make sure that you double check the lifespan of the products, as live bacterial strains can only survive in packaging for a limited span of time.
Pure Strains of Microbials
As much as possible, you should only choose products which only contain live microorganisms, but there are some packages which contain digestive enzymes or prebiotics. You want to watch out for anything which could potentially interfere with the action of the probiotics. If you are feeling unsure, consult with your vet for more guidance.
There are some probiotic supplements which have artificial preservatives and other similar ingredients added into the mix. Certain cats can end up with digestive issues which are flared up by these substances, so be wary of them before you give them to your feline friend.
You don't want to cause too much dietary disruption to your cat. Probiotics come in a number of different forms including pills, powders, and liquids. Some of them may be flavored to be extra-appealing to felines. If you have a particularly fussy cat, the best version is probably powdered probiotics as these are the easiest to mix up in your cat's food without them noticing.
Reading customer reviews is becoming a steadily more important part of making any purchase. And when it comes to something which you are giving to your cat, the experience of other pet owners can help to give you more information on the ways in which different felines have responded. As always when you are using a method like this one, you shouldn't only go for the extremely good or bad results. Take the ones in the middle as your benchmark. Also, if there is a way of making sure that they are genuine buyers, this is obviously going to provide you with reassurance that you are not being taken in by fake reviews.
Before making any dietary changes for your cat, it is always worth consulting with your vet to get more information on how they could be impacted. This is especially important if you are trying to target a particular health concern. Your vet can also make recommendations of the best product based on your cat's constitution and nutritional requirements.

Benefits of Probiotics for Cats
There are plenty of health benefits which are directly associated with giving your cat probiotics. But you may be wondering more about the specifics of these advantages. Well, let's go into more detail about each one of them in turn.
Preventing and Managing Feline Diarrhea
First and foremost, probiotics are there to help maintain regular stomach health. Often, this is due to an imbalance in the 'good' bacteria in your cat's stomach. If there is not enough, this can impact the way that water is reabsorbed into their blood. Therefore, more will remain in their stool and diarrhea will be the result. Feeding your cat probiotics helps to boost the good bacteria and helps to reduce the severity of the condition.
Boosting Immune System Functioning
Just like humans, immunity in cats is intrinsically linked to the condition of their digestive tract. When their digestive tract is thrown out of whack, their immunity may well be what ends up suffering. So, keeping their digestive tract balanced with good bacteria is a simple way of ensuring that your feline stays healthy. Probiotics are a simple way of supplementing their diet with live microorganisms which are thought to treat or prevent a wide variety of diseases and illnesses – particularly those which are related to the gastrointestinal system. They have also been shown to prevent the growth of pathogenic bacteria, and they can also improve the synthesis of natural antibodies.
If you have a cat who can stand to lose a few pounds, probiotics can be a way of helping them to do this. Some of them have been shown to prevent fat absorption into their intestine. Of course, these shouldn't be the sole way that you help your cat lose weight. You also need to feed them a balanced diet and make sure that they get plenty of exercise. But probiotics can provide a helping hand in this area.
Reducing Symptoms of Digestive Disorders
Cats are prone to suffering from conditions which cause digestive system problems such as inflammatory bowel disease (IBD). This is a common condition which can occur in cats, particularly during their senior years. Its symptoms include diarrhea and vomiting, as well as a host of other things. While probiotics may not treat the condition on their own, studies have shown that they can reduce the severity of it.
The most common type of cancer in cats is lymphoma, which makes up around a third of cases. Studies have linked chronic GI inflammation and lymphoma in the GI tract. Inflammatory conditions such as persistent vomiting and diarrhea can lead to increase scarring in the GI tract. Since probiotics help to reduce these problems, they can prove to be a great preventative measure. Other treatments for irritable bowel syndrome such as antibiotics and steroids can end up destroying current populations of good bacteria, but supplementation from probiotics can help to restore a positive microflora balance.
Pets who are suffering from allergies can experience certain relief from their symptoms thanks to probiotics. The direct links are not hugely clear, but the correlation is quite clear. Some say that the anti-inflammatory properties of probiotics can be beneficial on skin allergies, so your cat will not be quite so itchy all the time. There is also evidence that if you give probiotics for kittens from a young age, they are less likely to develop allergies in their future life. Probiotics can also prove to be good for food allergies too. And since most do not contain any artificial additives, flavors etc, there is much less of a risk that your cat is going to have a bad reaction to them. And if you can reduce your cat's suffering in such a straightforward manner as giving them probiotics on a daily basis, this is always going to be an action which is worth taking.
Maintains Heart Integrity
Cardiomyopathy is a common cat health condition when there is a problem in the heart muscles. This can result in increased difficulty in pumping blood around the body effectively. Often, this condition is either caused by genetic issues or hypertension. When cats are suffering from heart issues, it is particularly important that they eat a low-fat diet. Probiotics can help to reduce total and LDL cholesterol levels. This will help to reduce a high accumulation of fat on the walls of the blood vessels, which are leading contributors to hypertension.
Helps Reduce Weight in Obese Cats
If you have a cat who has been piling on the pounds in recent months, you can help to reduce their weight to a more optimum level with a good dose of feline probiotics. Some of these can help to prevent the absorption of fat in the intestine of your cat, increasing the regularity of their bathroom habits. As you will already probably be well aware, obesity can lead to a lot of other health issues in cats, so you should take steps to reduce this problem if you think that they are starting to put on weight.
Types of Probiotic Supplements
Cat probiotics come in a number of different forms including powders, pills, liquids, and even ones which are infused inside treats. The strains which tend to have the most positive effects in cats are from the Bifidobacterium and Enterococcus families. The former resides in the small intestine and is closely involved with digestion, while the latter lives in the colon and aids with the formation of normal feces. When it comes to promoting your cat's health, each one has a different function.
Most probiotic supplements are flavorless, so they shouldn't impact your cat's enjoyment of their regular meals. The powders and liquids are easiest to mix in with their regular meals, but you can also break apart the pills to get the powder within. Alternatively, you could hide the whole pill inside a treat, so your cat won't know that they are eating it.

Best Probiotics for Cats FAQ:
Q: Why are Probiotics for Cats Important?
A: There are a number of reasons which make probiotics such a good substance to feed to cats. In the wild, cats would eat live prey, which would have their own microbiomes. A freshly killed mouse or bird would contain both good and bad bacteria which is not found in regular cat food. For a carnivore like your cat, prey animals contain indigestible animal tissue, which may serve a similar purpose to plant fiber, essentially helping to stimulate probiotic activity in their stomach. Humans have always consumed probiotic-rich substances – and the same is true of cats. While we continue to enjoy a probiotic-rich diet, the same is not true of your furry friend.
There are plenty of benefits which probiotics have been shown to possess. The main reason why people first look at giving them to their cat is to help out with digestive issues such as diarrhea irritable bowel syndrome, constipation, and vomiting. Studies have shown that they can reduce transit time, improve stool consistency, and increase bathroom regularity. There is also evidence of probiotics helping to boost immune function, enhancing immunity and modulating inflammations. They can also help with allergies and infections. Sometimes, vets prescribe probiotics after your cat has just come off a dose of antibiotics as they help to restore the population of 'good bacteria', which the medicine depletes.
Q: Can I Give My Cat Human Probiotics?
A: Cat probiotics are formulated specifically to give to felines, so you should stick to giving these rather than those which are made for humans. After all, the microflora in the small and large intestine of cats is different to people. We can't automatically assume that probiotics for humans will have the same positive properties and effects. Many vets specifically recommend against giving your cat probiotics which are designed for people. There are no studies which show one way or the other when it comes to positive or negative effects, so you are better off taking a cautious approach.
Q: How Do I Give Probiotics to My Cat?
A: Before you give your cat probiotics or any other type of supplement, take the time to consult your vet to ensure you give them a proper dosage. Probiotics should form a part of your cat's regular healthcare routine. Before you administer a dosage, follow the instructions on the back of the packaging closely. Tablets can be placed inside pet treats, so your can won't know when they are eating the probiotics. If you struggle to get your cat to swallow capsules, it makes sense that you give them a product which can be mixed in with their regular food. Many of these powders are flavorless, so they are not going to impact the taste of your cat's regular meal and put them off. The ones which come in liquid form can be administered in a similar way to the powders.
While adverse effects are rare, it is still a good idea to monitor your cat closely to ensure that they don't suffer any ill effects. If your cat already has a weak system, there is a chance that the probiotics could lead to feelings of sickness. In rare cases, they could end up developing an infection. The dosing guidelines are not official, but they tend to be made clear by the brand that you choose. Supplements are usually guaranteed between 1 billion and 5 billion CFU's each day.
Our Top Pick
Our number one pick of cat probiotic supplements is this one from top brand Purina. These supplements are suitable for both kittens and fully-grown cats who are suffering from digestive issues – primarily diarrhea.
As well as being a popular brand with cat owners, it is also the number one brand prescribed by veterinarians. The probiotics contained within the supplements are designed to promote normal intestinal microflora, boosting your cat's all-round health.
For us, this brand ranks as the best probiotics for cats.
Sources:
Cat Vitamins and Supplements: Do They Work? - Pets WebMD
Related Reads
Related Reads