The Best Flea Treatments For Cats in 2022
Last Updated: January 4, 2022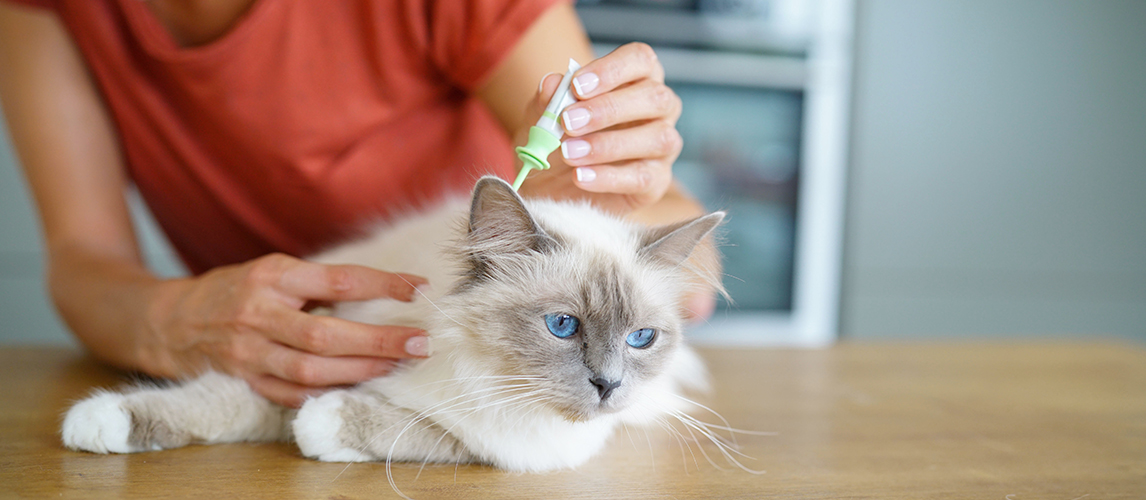 PetSide may earn a small commission from affiliate links in this article.
Learn more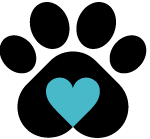 By Petside
Published 13:42 pm
Fleas are an irritating but common problem for kitties and their owners. They're one of the most common feline parasites and come in almost 2,000 varieties worldwide. Fleas are impressive little blighters, capable of leaping more than 100 times their own length, and their pupae can survive without food in their cocoons for upwards of a year.
This surprising tenacity makes fleas a challenging parasite to treat, but there are plenty of different options you can try to rid your pet and your home of this pint-sized menace. In this buying guide, we run through the best flea treatments for cats, covering everything from flea collars to oral medication. To help you select the right option (or options) for your feline friend, we've also compiled a handy buying guide. Here, you'll find answers to some common flea-related questions, helping you to banish the critters for good.
The Best Flea Treatment For Cats
Best Flea Treatment for Cats Buying Guide & FAQ
Whatever your preferred flea treatment method, we're confident there's something on our list that works for you and your pet. To help you work out which one is right for your feline friend, we've put together this useful guide.
Fleas are tenacious little beasties, and when it's time to treat them, it can be difficult to know where to start. Below, we discuss the pros and cons of different treatment options, and why exactly they're so important.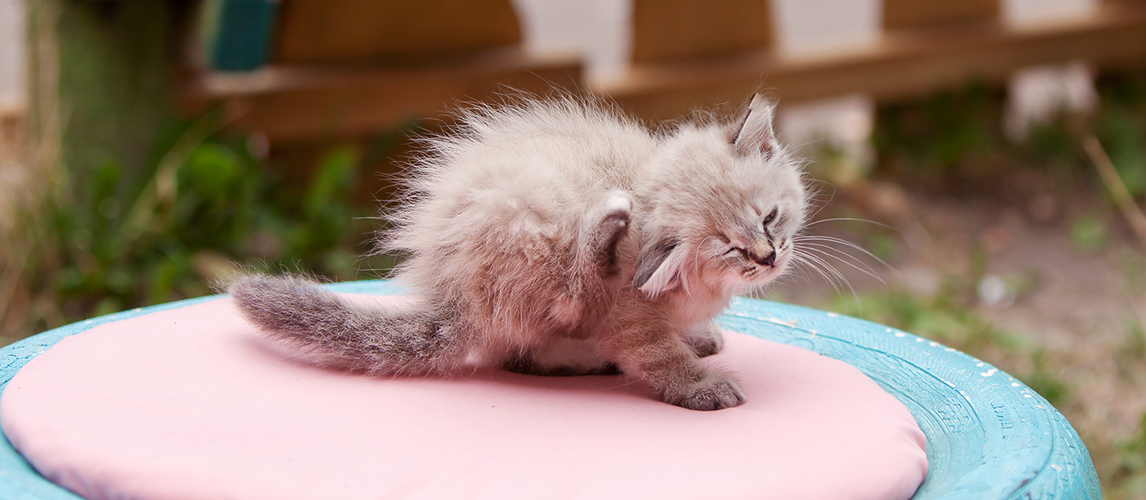 What to Look for in Flea Treatments for Cats
When choosing a flea treatment for your feline friend, there are some key factors to bear in mind:
If a flea treatment is simple to use, you are far more likely to keep up with doses. For example, if your cat doesn't take kindly to oral medication, it's a good idea to use a topical treatment to prevent and cure flea infestations.
Whatever medication you are giving your pet, safety should be the number one priority. If your cat has any health conditions which you think could affect their reaction to flea treatments, be sure to consult with your vet before making a decision. You should also read the manufacturer's advice carefully before starting a flea treatment - some may not be suitable for your cat, due to factors such as their age and allergies.
Be sure to select a treatment that's appropriate for your cat's condition - for instance, if you attempt to treat a flea infestation with a product designed only for prevention, it is unlikely to succeed. It's far better to do a little research then end up with an ineffective treatment.
Why Does My Cat Need Flea Treatment
Fleas might seem like a fairly low-level problem - they're very common, and only seem to cause itching. However, flea infestations can be far more damaging than many of us would imagine.
Below are some surprising flea-related issues:
Cats can develop an allergy to fleas, resulting in painful dermatitis
Fleas often carry tapeworms, which can be transmitted to your cat if they ingest them
Fleas can also transmit a blood parasite called haemobartonella, which can lead to serious cases of anemia
In the American southwest, some fleas carry dangerous Yersinia Pestis bacteria - the cause of the plague
Fleas can also bite humans, carrying all these risks to you and your household
To avoid these issues, it's important that owners take action to prevent flea infestations, and treat them where they do occur.
What Are The Different Types of Flea Treatments for Cats
Fortunately, fleas can be treated with a whole host of methods:
Sprays, Shampoos, and Dips - a dip, special shampoo, or flea spray for cats, are topical solutions. They work to kill adult fleas on impact, but do not treat larvae and eggs. Find out more about flea shampoo for cats here.
Spot-on Treatments - these treatments contain a small volume of liquid, which is applied between your cat's shoulder blades once a month. They vary in effectiveness, with some killing ticks at all lifecycle stages, and others only killing adults. They're largely preventative.
Flea Collars - flea collars contain topical flea treatment. They're easy to use, long-lasting, and make a great preventative solution.
Oral Treatments - fleas can also be killed by giving your pet a tablet. They contain a pesticide that's safe for cats, but deadly to fleas. When this substance works its way into the cat's bloodstream, any ticks which bite them will receive a deadly dose. These formulas treat infestations very well, but do not kill eggs and larvae.
Flea Combs - these fine-toothed combs should be used alongside another treatment method. When used correctly, they can remove eggs, larvae, and adult fleas from your cat's coat, ending the infestation for good. For a wider selection of choices, check out our flea combs for cats guide.
Our Top Pick
In our opinion, Seresto's small but mighty flea and tick collar is the best flea medicine for cats on the market right now. Although it's more of an investment than conventional topical treatments, it does provide eight months of protection. This means you can protect your kitty from the threat of fleas for just over $7 per month.
The collar disperses a flea and tick killing formula throughout your cat's coat, ensuring that pests are dispatched on contact before they can become a problem. It also repels fleas and ticks, making it an ideal preventative measure. It's also one of the easiest options to use - simply place around your cat's neck like a regular collar, and let it do all the work. Overall, this non-greasy, mess-free, and odorless flea treatment keeps cats safe from these parasites effortlessly.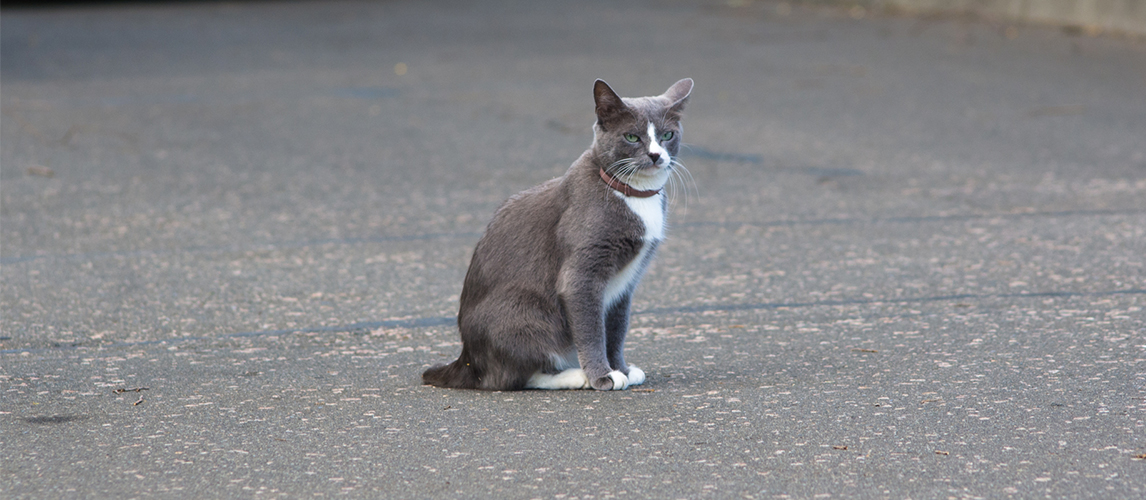 FAQ
Q:

How do I know if my cat has fleas?

A:

The following symptoms suggest that your cat has fleas:

Scratching and biting at their skin
Excessive grooming
Hair loss
Avoiding certain areas of your home, especially carpets and soft furnishings
Agitation and restlessness
Red lesions or scabs on the skin
Pale gums
Lethargy
Pepper-like specks in their fur
Red spots of flea dirt in your cat's bedding
Q:

How often should I use flea treatment for cats?

A:

This depends on the type of treatment you are using, and whether you are treating or preventing an infestation.

Fleas are active for a large portion of the year, from May to November. During these months, it's a good idea to treat your cat with a spot-on solution once a month.

If your cat already has fleas, treatment methods will vary, and you should follow the manufacturer's instructions. Remember that oral treatments should be combined with a thorough combing session, and cleaning your home extensively.
Q:

Can I prevent my cat from getting fleas?

A:

Fleas are tricky, and there is no way to reduce your cat's risk of being bitten to 0%. However, there is plenty you can do to help repel fleas, and significantly reduce your cat's odds of developing an infestation:

During flea season, (May to November) use a monthly spot on treatment to repel fleas from your cat
Regularly vacuum your carpets, rugs, and floors to remove and flea eggs from between the fibers or planks
Wash your cat's bedding at a high temperature regularly, to kill any eggs or larvae lingering there
Watch out for flea symptoms carefully
Consider using a flea comb on your cat every month or so
Consider washing your cat with a flea shampoo regularly during flea season
Q:

Can a person get fleas from a cat?

A:

Humans can, indeed, be bitten by cat fleas, and the problem will only be resolved once the household, and all its pets, are flea-free.

Flea bites will usually occur on your legs and feet, and develop into itchy, red, weals. Although these bites are unpleasant, you are very unlikely to develop an infection or further complications.

Flea bites will go away on their own given time, but you can speed the process along by washing the affected area with an antibacterial soap, and soothing the itching with aloe vera or an ice pack.
Q:

How do I apply frontline?

A:

Frontline is a common spot-on treatment, which is quick and easy to apply:

Ensure your pet is old enough to be treated (usually eight weeks or older)
Remove your cat's collar
Break off a single applicator, and open it by snapping back the tip
Pour the contents of the applicator onto your cat, just between the shoulder blades, by squeezing the liquid out
Avoid touching the liquid, and allow it to dry for 24 hours before allowing your cat to get wet