The Best Cat Toothpaste in 2022
Last Updated: January 4, 2022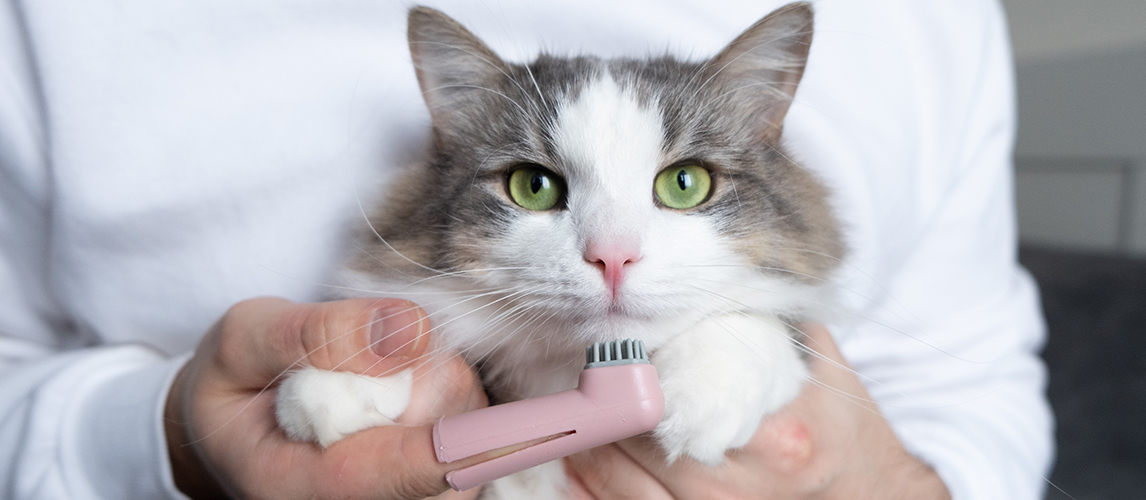 PetSide may earn a small commission from affiliate links in this article.
Learn more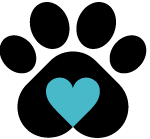 By Petside
Published 13:03 pm
Just as we take care of our own teeth, a dental hygiene routine for your cat is going to help keep their mouth in tip-top condition. And while it may seem a little weird, regularly brushing their teeth is one of the best things you can do for your pet. Domestic cats simply don't eat the diet they used to in the wild, where all that gnawing and chewing naturally scours off the food debris and plaque that can build up on their teeth. And left without a regular teeth cleaning routine, your cat can be susceptible to a whole range of dental issues, from gum disease and bad breath through to actual tooth loss.
Taking care of your feline's teeth and gums is as simple as a regular brush with a toothpaste specifically formulated for cats. Used with a toothbrush or on its own, cat toothpaste are flavored to appeal to kits and are only made using pet-safe ingredients. To help keep your cat fresh and happy when it comes to their dental health, we take a look at 10 of the best cat toothpaste to choose from.
The Best Cat Toothpaste
Best Cat Toothpaste Buying Guide & FAQ
Why is Cat Dental Care Important?
Unlike their wild cat counterparts, a domestic feline's diet is not always enough to keep their teeth clean and healthy. Softer foods and a processed diet may contribute to the build-up of plaque, which can lead to bad breath and tooth decay. Cleaning your cat's teeth as part of their regular grooming routine can help prevent oral issues and keep their mouth, teeth, and gums healthy.
Take a look at our review of Cat Toothbrushes for more info.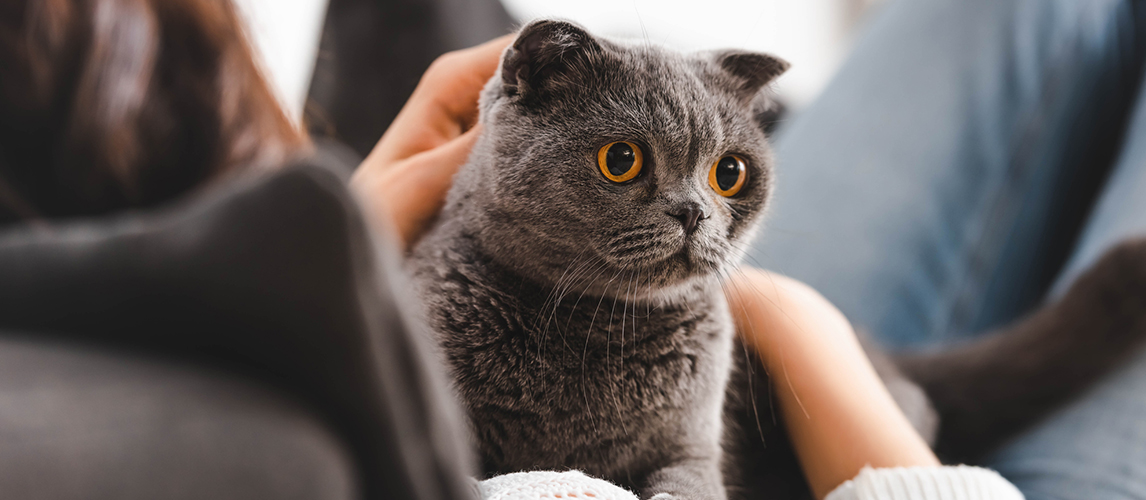 Features to Consider When Choosing a Cat Toothpaste
When choosing a cat toothpaste, you should look out for the following:
Formula – your cat toothpaste should have enough cleaning power to whip away food debris without being too harsh for their mouth. Look for products that use cat-safe abrasive agents such as silica and calcium carbonate that gently clean their teeth and help to prevent plaque building up. Special enzymes which also kill the bacteria that cause bad breath is another formula to look for.
Ingredients – it goes without saying that the ingredients in your cat toothpaste must be non-toxic and pet safe so do check the label. And avoid chemicals such as fluoride and the sugar substitute, xylitol, which can both be harmful for cats if ingested.
Free from foaming agents – your cat doesn't need a whole lot of froth going on in his mouth when you clean his teeth and some foaming agents can be unsafe for pets so check the label to ensure the toothpaste is foaming agent-free.
Flavor – unlike his human-parent, your cat doesn't necessarily like their mouth to taste minty-fresh and so the toothpaste flavor needs to be appetizing to their feline tastes. Look for a toothpaste you think your own cat will find appealing; popular flavors include chicken, beef and seafood. If your kit associates their toothpaste with a treat, your regular teeth cleaning sessions will be so much easier.
Common Ingredients in Pet Toothpaste
Toothpaste for cats is specifically formulated to keep your kit's teeth clean and help prevent dental or gum problems. It uses a range of ingredients that are pet-safe yet effective in removing food debris and plaque from your cat's teeth and gums. Here are the most common ingredients to look for:
Silica – this mild abrasive helps to scour grime from your cat's teeth
Ethanol – as an antibacterial agent, ethanol is safe for pets in small quantities
Dicalcium phosphate – derived from calcium, this additive helps to strengthen feline teeth
Glucose oxidase – the natural antibacterial properties of this ingredient tackles bacteria in the mouth
Glycerin – a binding agent used to hold the toothpaste together and give it that lovely smooth texture
Sodium benzoate –works to stop bacteria breeding in the toothpaste
Xanthan gum – a cat-safe thickening agent to create that toothpaste consistency.
Ingredients that are potentially harmful to cats and should be avoided include fluoride, baking soda and the sugar substitute xylitol.
Benefits of Using Cat Toothpaste
Giving your kit a helping hand when it comes to their dental health has numerous benefits:
Prevents tooth loss – your cat is a carnivore and relies on those sharp teeth to eat, even if it's the tasty kibble you put out for them every day. Tooth loss due to poor oral hygiene can cause problems for your pet, eventually making eating difficult if not caught in time.
Tackles bad breath – stinky breath in pets is not nice so keeping their mouth clean will help to keep your home life sweet. Bad breath is caused by bacteria building up in their mouth, so cleaning away all that food debris from their teeth is going to prevent yucky bacteria making your cat's mouth their home.
Maintains their dental health – while you should not forgo their annual dental check with the vet, regularly cleaning their teeth and gums not only maintains their oral health but enables you to keep on top of any problems as they arise.
Can help keep them healthy – periodontal disease has been linked to other health problems such as kidney and cardiovascular disease. So, keeping your cat's mouth healthy by using a pet toothpaste can also help them to live a long, healthy life.
Will save you money – as they say, prevention is better than the cure and so if you want to save on expensive vet bills and dental treatment for your cat, then keeping their teeth nice and clean is also going to help keep those dollar bills in your bank account.
Our Top Pick
Top of our best cat toothpaste review is the plaque-tackling powerhouse, Virbac's C.E.T. Enzymatic Toothpaste for Dogs and Cats. With its powerful dual enzyme abrasive action, this toothpaste swipes away plaque and prevents tartar build up, all with a tooth-safe formula that has a beefy taste your kit will love. Thanks to its antibacterial properties, it also soothes and heals their gums while freshening their breath. A little goes a long way, making this cat toothpaste from Virbac the one for your kit care bag.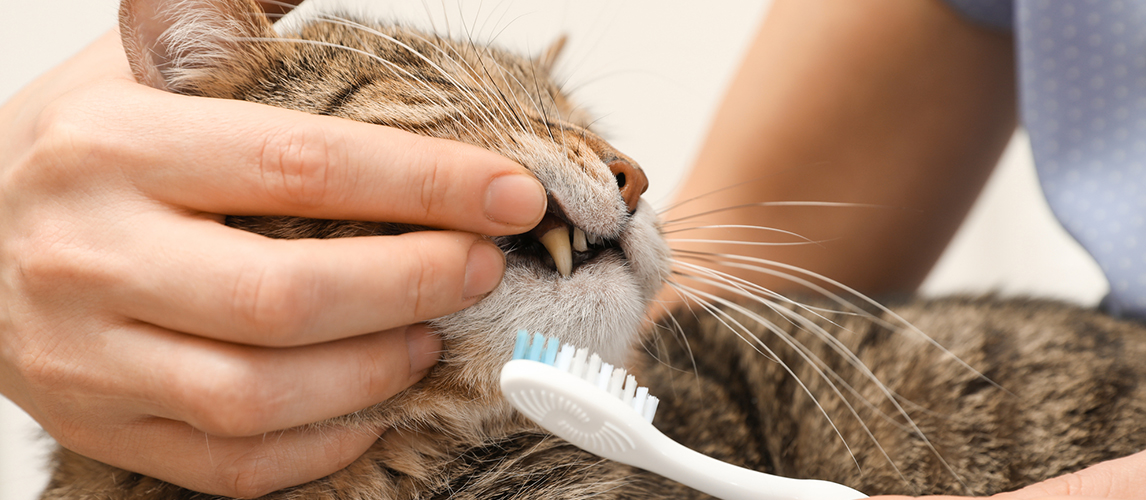 FAQ
Q:

Can I use human toothpaste for my cats?

A:

Human toothpaste contains fluoride, which if consumed in large quantities, can prove harmful to your cat as they cannot rinse and spit out the toothpaste in the way that we do. The risk of using a human toothpaste is simply not worth it. Toothpaste specifically formulated for cats will be non-toxic, gentle on their digestion and have a flavor they will enjoy.
Q:

How often should I brush my cat's teeth?

A:

In an ideal world, you should be brushing your cat's teeth daily, however, life is not always so convenient so two to three times a week will still help to keep their oral health on track. And don't neglect their annual dental check with a veterinary professional, who can give their teeth a deep clean if needed.
Q:

What is enzymatic cat toothpaste?

A:

Not all cats have the patience to keep still while you clean their teeth and so an enzymatic cat toothpaste can help you get the job done. Containing gentle abrasives, enzymatic toothpastes work to remove plaque and bacteria from your cat's teeth and so you don't need to worry that your toothbrushing is not thorough enough. The enzymes in these types of cat toothpaste are safe and won't damage your kit's teeth but can actually be super-efficient in dissolving away all that dental grime.
Q:

What can I do if my cat swallows toothpaste?

A:

Toothpastes formulated for cats should be pet-safe and contain no toxic ingredients. This means that even if they swallow some, they will come to no harm. In fact, many toothpastes for cats have added flavors such as beef or chicken to make the whole toothpaste cleaning experience a tasty one for your kit.