PetSide may earn a small commission from affiliate links in this article.
Learn more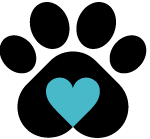 By Petside
Published 10:51 am
To give your kitten the best possible start in life, you need to feed them a quality diet that provides all the nutrients a growing feline body needs. But not just any quality cat food will do – kittens should be fed a life stage-specific diet because it contains higher levels of certain nutrients, including protein, fat, calories, and calcium. Choosing the best kitten food will ensure that your kitty is not only growing and developing properly but also reduce the chances of digestive issues as kitten foods have smaller pieces of kibble and meat. To help you find the right product for your pet, we reviewed dozens of different cat foods, including both wet and dry formulas, grain-free recipes, vet-recommended foods, and more. We also put together a handy buying guide in which we cover everything you need to know about a healthy kitten diet.
The Best Kitten Food for Your Cat
Best Kitten Food for Your Cat Buying Guide & FAQ
Growing kitties require quality, nutritious cat food to develop properly. Ideally, they should be fed kitten food because this diet is specifically formulated to meet the needs of developing cats. But which food to choose? From premium kitten food, to grain-free recipes, to probiotic-enriched formulas, what is the best kitten food one can feed their furry companion? To help you find the right product both for your kitty and budget, we've created this buying guide. Here, we talk about all things proper kitten nutrition, including the difference between dry and wet food, how often you should feed your pet, what to avoid feeding them, and so much more.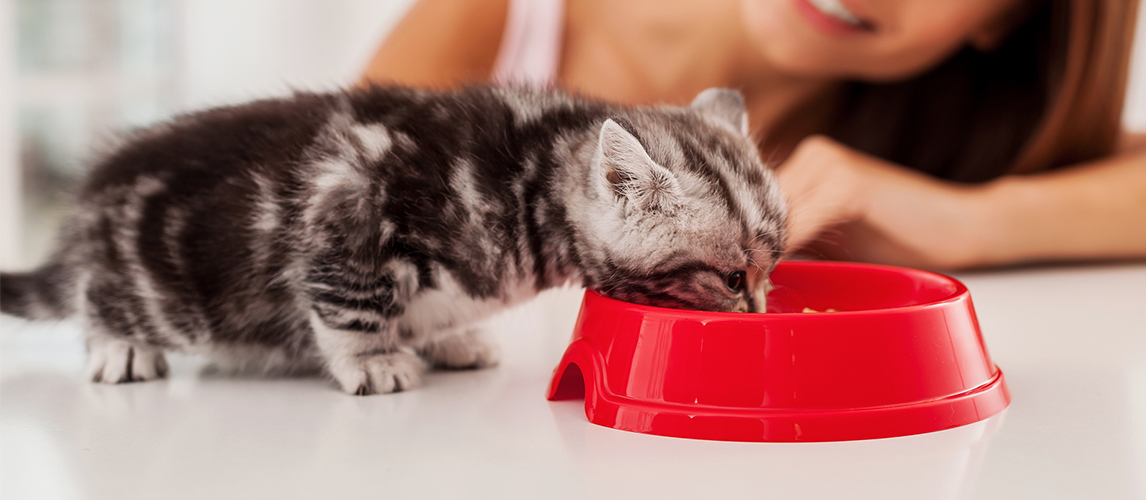 Important Features to Consider When Buying Kitten Food
To purchase the best kitten food for your cat, consider the following features:
Kitten food differs slightly from adult cat food, and the product's nutritional profile should reflect that. High quality kitten food should be rich in three things: protein, fat and calories. Food formulated for kittens should contain a higher fat percentage than adult cat food because kittens require more essential fatty acids to thrive and properly develop. Finally, good kitten food should provide complete and balanced nutrition, so always look for the AAFCO endorsement. In general, the best kitten foods will contain plenty of quality protein, some complex carbs, and lots of healthy fat for those growing brains.
Besides macronutrients, micronutrients matter too, however less so. Generally speaking, the most important thing is that kitten food has a good nutritional profile and is AAFCO approved, so if you don't want to bother checking every single ingredient on the list, you don't have to. That said, if you do, look for quality protein sources such as real chicken, fish or beef and named meat byproducts as they are easy to digest, as well as wholesome grains (if your kitty is not grain-sensitive) and antioxidant-rich fruits and vegetables.
No matter how healthy your kitten food is, if it's not tasty, your feline friend will not want to eat it. So, besides a good nutritional profile, try to find a highly palatable food that your kitten can't resist. If you're dealing with a particularly fussy eater, some added natural or even artificial flavors may actually be beneficial in a recipe. Worried about artificial flavors? Simply feed the highly palatable food that contains them in small amounts, mixed with high quality natural dry kitten food. This said, if your cat has a sensitive stomach, stick to formulas that contain natural ingredients (no artificial additives of any kind) and quality protein, plus some fiber. You may also like our articles on cat food for sensitive stomachs and high fiber cat food.
Dry vs. Wet Kitten Food
Confused about the dry vs wet cat food debate? Don't be – here, we simplify what a healthy diet for kittens looks like, regardless of the type of food you're feeding.
Dry Cat Food: the most popular type of pet food, kibble is conveniently packed, easy to feed, as well as simple to clean after your kitten has had its meal. But since it is dry, it lacks in moisture that cats need to thrive. Thankfully, this is not a problem if your kitten drinks enough water. Generally speaking though, it's best to feed dry kitten food in combination or mixed with wet food.
Wet Cat Food: pricier, bulkier, and messier than dry food, wet kitten food may seem like too much trouble to feed. However, canned cat food typically offers a better balance of nutrients, as it has a slightly higher protein content and much higher moisture content. If wet kitten food is too much for your budget, don't fret – you can buy it in small quantities and feed it mixed with kibble.
Ingredients You Should Never Give Your Kitty
To keep your kitten in top shape, never feed them the following ingredients:
Onions, garlic and chives
Grapes and raisins
Caffeine and chocolate
Fat trimmings and bones
Raw meat and fish
Artificial preservatives like BHA and BHT
Food dyes like Red 40, Blue 2 and Yellow 5 and 6.
Our Top Pick
For pet parents dealing with picky eaters, Purina Fancy Feast Kitten Tender Ocean Whitefish Paté is the best choice. Made with real ocean whitefish, chicken, milk and eggs, this wet kitten food is as nutritious as it is delicious – ideal for mixing with dry kibble. Importantly, the recipe is complete and balanced, enriched with vitamins and minerals to support growing cats, so it provides everything your kitten needs to thrive. As a bonus, the pack is more than reasonably priced. All in all, one of the best, if not the best kitten food on the market!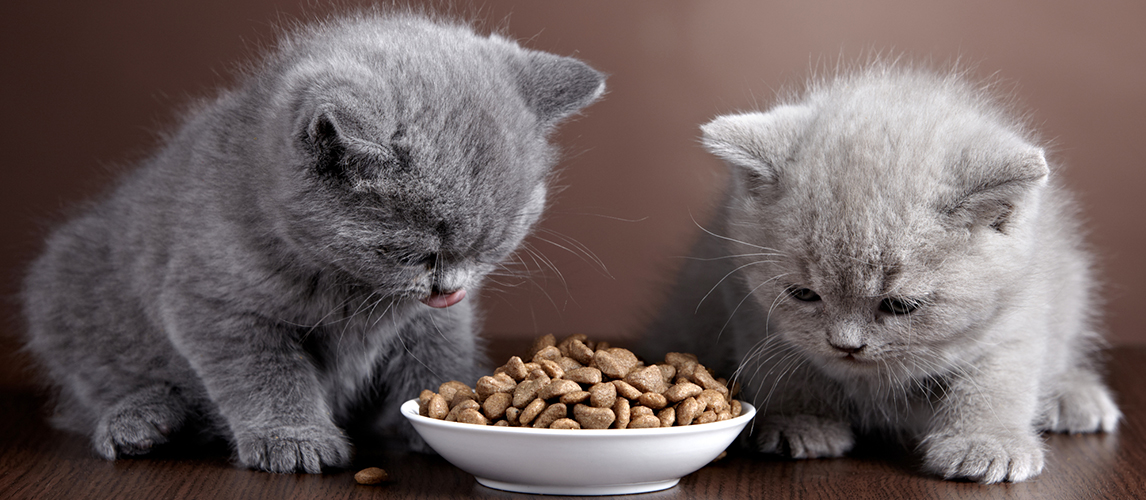 FAQ
Q:

What is the difference between kitten food and cat food?

A:

Kitten food typically contains more calories, protein, and fat than adult cat food. Specifically, kitten food should contain more essential fatty acids, including DHA, as they're important for proper brain development.
Q:

How often should I feed my kitten?

A:

It's a good idea to establish a feeding schedule for your cat while they're young so you can control their diet more easily and make sure they don't' over-eat or under-eat. Kittens should eat three times a day, so mornings, afternoons and evenings are good times to serve meals.
Q:

Should I leave dry food out for my kitten?

A:

While you certainly can leave dry food for your kitten all day long, it's a good idea to create a feeding routine early on. This will allow you to control your kitten's diet and make sure they don't become overweight. However, if you cannot serve three meals a day every day, feel free to fill up a bowl with kibble and leave it available the entire day.
Q:

Do cats get bored of eating the same food?

A:

Most cats do get bored of eating the same food day in, day out. That's why it's advisable to switch recipes from time to time, plus feed wet food with dry kibble as this helps spice meals up.