PetSide may earn a small commission from affiliate links in this article.
Learn more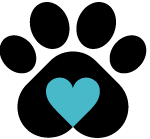 By Petside
Published 14:26 pm
Cats are obligate carnivores - meaning they require nutrients from animal products. In other words, cats need nutrients that are found only in animal products, in order to live a healthy, happy life. We've selected the best low carb foods and paired them with a guide to help you navigate the process. Here's our list of the best low-carb cat food options for your cat to eat, in order to mimic their natural diet.
The Best Low-Carb Cat Food
Low-Carb Cat Food Buying Guide
What is Low Carb Cat Food?
Just like in human food, cat food is made up of the three core nutritional components - protein, fat and carbohydrates. Recently, the latter has made big news as the keto diet has spread as a way of managing weight problems and lowering the risk of diabetes and similar weight-related health concerns. As such, low carbohydrate foods have become increasingly popular.
These days, vets are beginning to recommend high protein and low carb foods for our feline friend. Luckily, the American Feed Control Officials - the people in charge of dictating what can be advertised on the labels of pet food - have made it clear what can and can't be advertised as being a low carb wet cat food or low carb dry food.
Low carb cat food is dictated by the guaranteed analysis. Owners will need to consider the whole percentage (100%), then take away the percentage of protein in the analysis, then the fats. What's left is carbohydrates. So, the higher the protein and fat content, the lower the carbs in the cat foods.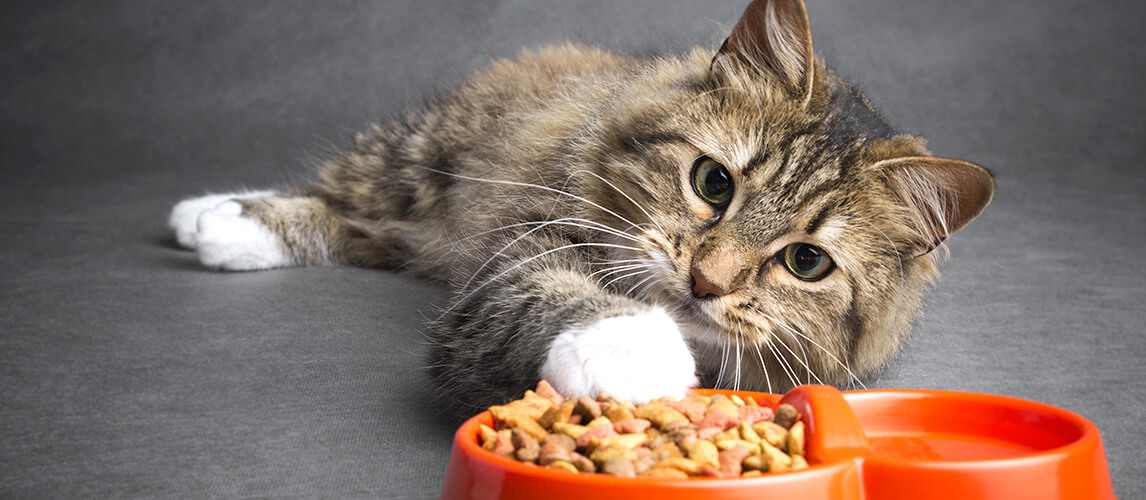 Things To Consider When Buying Low Carb Cat Food
As we know, the main thing to consider when buying low carb cat food (whether that's dry food, pate or wet cat food), is the carbohydrate percentage in the guaranteed analysis.
Of course, cats still need a good-quality, balanced diet. Low carb cat food, therefore, needs to be made up of a good level of fat (for providing your cat with energy) and a good level of protein (the building blocks of all cell tissue).
However, it's always important to provide your cat with additional support when required. So, supplements should be added, if applicable, to help to maintain your cat's immune system. Similarly, you should consider your cat's own, individual differences when choosing cat food.
Some cats are allergic to chicken, and therefore should avoid everything from chicken liver through to meal by-products and similar. You should always check the list of ingredients if your cat has a sensitive stomach, and opt for grain-free options if you can. Head over to our review of cat food for sensitive stomachs for more alternatives.
Grains such as soy, wheat and corn as usually used as a filler in wet and dry foods, and offer no nutritional value to your cat. Therefore, the best cat food also has no fillers, artificial preservatives or colors.
We endeavour to make our low carb cat food list as comprehensive as possible, so as best to suit the wide range of different individual needs. Of course, if you're ever concerned about your cat and their diet, you should always consult with a veterinarian, who can give you further advice.
Benefits of Low Carb Diet for Cats
The biggest benefit of a low carb diet is the appeal to the cat's natural dietary requirements. Cats are predators, naturally, and their simple digestive system is designed to deal with lots of protein and very little carbs.
They can also have trouble when it comes to digesting plant-based food. As such, many cats may still feel hungry after eating.
Cats are also susceptible to weight-related health problems in all life stages. Just an extra one or two pounds can make a huge difference to the likelihood of your pet having health problems in the future.
To avoid joint problems, eye concerns, liver, stomach and other health concerns, you should always be mindful of what your cat is eating. Opting for a low carb diet is just one of the ways you can help maintain your cat's health for years to come.
Our Top Pick
The Tiki Cat Grill Grain-Free, Low-Carbohydrate Wet Food comes at the top of our list for low carbohydrate, rich foods that offer real meat to your cat while providing them with a balanced diet. There's no doubt that those looking to maintain their cat's health should try this wet cat food, first.
While many cat food options will use by-products such as organ meat, this cat food uses shredded muscle meat. As such, you can see the benefits of feeding your cat low carb cat foods from the first few meals. For more options, check out our detailed review of the best organic cat food.
Suitable for cats with feline diabetes, overweight cats and those who just want to restore metabolic balance to their cat, cat parents will be pleased to know that canned cat food covers all bases, and more.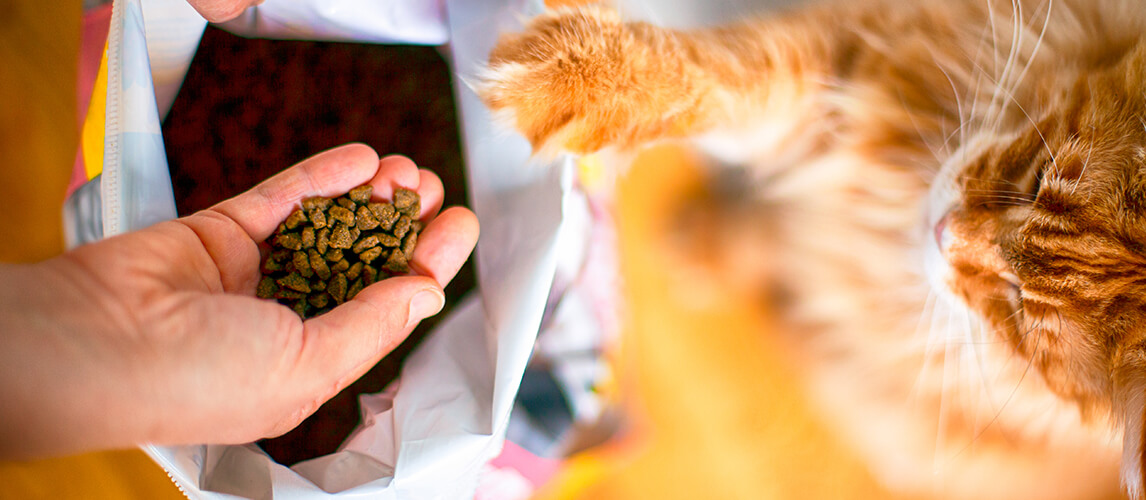 Low-Carb Cat Food FAQ:
Q:

What Cat Food is Low in Carbs?

A:

Any type of cat food can be low in carbs. However, if cats may prefer one over the other when it comes to wet or dry low carb food. As well as this, wet food is more likely to have a lower carb content, due to the higher moisture content available in each type.

As such, always go by the guaranteed analysis, and don't forget to take away the percentage of moisture, as well the protein and fat percentages. This will leave you with the amount of carbs left in the food and make it easier to see which option has the lowest carbs.
Q:

Does Your Cat Need a Low Carb Diet?

A:

Not all cats need low carb food. Indeed, older cats have lower energy and can be perfectly happy on standard senior food. Similarly, nursing cats should never be placed on a low carb option, as they require a high caloric intake to make up for the energy burned while nursing.

If you're ever concerned about whether your cat should be on a different diet, do check with your local vet. They know you and your cat better than we do, and have access to their records. As such, they can provide you with more accurate information.
Q:

What Should I Look For on the Food Label?

A:

As with all cat food, you should always consider the ingredients of the cat food itself. Good quality meats should come at the top of the list (including fish, if this is what the cat food advertises as). Additionally, you should always try to opt for low-grain or grain-free cat food, as explained earlier.

After this, you should look at the guaranteed analysis. This analysis breaks down the ingredients as a percentage. If you're looking to pop your cat on a diet that uses low carbs, then this is where you'll find all the information you'll need.

The guaranteed analysis, however, still doesn't provide carb content. As such, you'll need to subtract the percentage of proteins, fat and minerals (also referred to as "ash") in order to to calculate the percentage of carbohydrates.