PetSide may earn a small commission from affiliate links in this article.
Learn more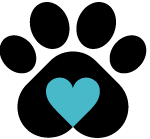 By Petside
Published 19:03 pm
Sometimes the most helpful ingredients in a cat's food can be the most harmful to some felines. If this is the case for your furry friend then you may want to try some of these limited ingredient cat foods to protect them from irritating and harmful allergies. In addition to this, these foods could potentially help you to narrow down the ingredients that are responsible for damaging your cat's health. So here we have gathered ten of the best limited ingredient cat food for you to consider.
Limited ingredient diets can be beneficial to cats who have experienced allergic reactions in the past. Be sure to take a look at the buying guide and FAQ segment below our list to learn about the possible benefits of a limited ingredient diet.
The Best Limited Ingredient Cat Food
Buying Guide & FAQs
What is L.I.D Cat Food?
Essentially L.I.D means 'limited ingredient diet'. The purpose of which is that most sources of vitamins and minerals remain the same whereas the carbohydrate and protein sources are reduced significantly to avoid an allergic response. Other potentially harmful ingredients are also removed in some formulas however there are a few that are often included as these can offer benefits to cats that are not sensitive to them.
Novel Proteins And Alternative Carbs
Some limited ingredient diets will use a single protein source that isn't common in cat foods such as rabbit, venison, or duck. These are known as 'novel proteins'. There will still be limited ingredient cat food formulas that feature a typical protein source (e.g. chicken, salmon, or beef) however these recipes will still contain fewer ingredients and won't be combined with other proteins. These proteins exist in limited ingredient diets because cats are unlikely to be allergic to all protein variants and can still enjoy traditional flavors.
Limited ingredient cat foods will also contain a single carbohydrate source such as potatoes or peas. However, it's important to know that it is also possible for cats to be allergic to potatoes.
Similar to the hypoallergenic cat food diet, a limited ingredient cat food diet is often used to determine the cause of cat allergies. Pinpointing a specific allergy can be difficult, but a limited ingredient cat food diet is a step in the right direction and can help owners narrow down a potential culprit faster.
Check out this hypoallergenic cat food review by PetSide.
Things To Consider When Buying Limited Ingredient Cat Food
Talk To Your Vet First
If you suspect food allergies or food intolerances are affecting your cat's health then always talk to your vet before considering your next steps. Your vet may be able to give you a good recommendation after seeing your feline and discussing their well-being and overall health.
Age
Always check to see if the limited ingredient cat food is appropriate and safe for their age as cats of different life stages will need food to fit their specific needs. Some will directly state if they are intended for adult felines whereas some say all life stages.
Balanced Nutrition
The best limited ingredient cat food will provide a healthy balance of vitamins and minerals as well as other ingredients that will combine to support and maintain your cat's overall health.
How To Spot Food Allergies In Cats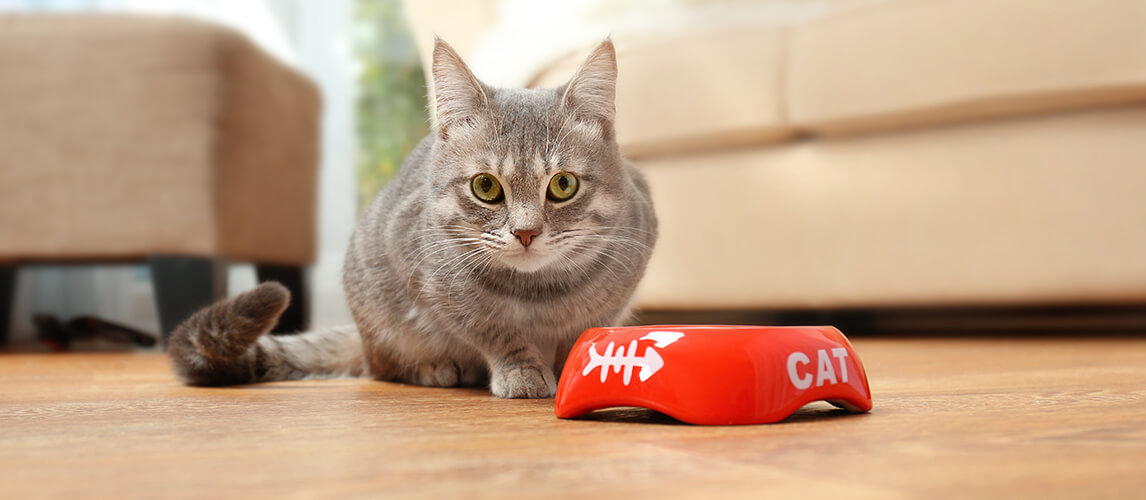 Food allergies can occur at any time of the year, at any stage in life, to any breed of cat regardless of whether they or outdoor or indoor cats. It is currently unknown why some cats develop these allergies
The Difference Between A Food Allergy And Food Intolerances In Cats
The terms food allergy and food intolerance are often used to describe the same thing. Although, when true food allergies are triggered, the immune system responds by communicating various symptoms. A food allergy can be severely dangerous to cats and possibly fatal.
Whereas if a cat is intolerant of certain ingredients their immune system isn't directly affected and tends to take its toll on their digestive system resulting in diarrhea, bloating, or gas.
Symptoms Of An Allergic Reaction
If a cat is suffering from an allergic reaction it will develop incredibly itchy skin. In an attempt to relieve the itch, they will scratch and lick excessively which can cause bald spots and hair loss in the affected areas. In addition to this, cats may also groom themselves to a point where they physically break the skin.
As well as skin conditions, some cats may exhibit gastrointestinal distress accompanied by irritation around the rectum. Allergy sufferers may start to vomit or develop diarrhea and overly groom their rectal area.
Common Allergens In Cat Foods:
Chicken
Beef
Lamb
Fish/Seafood
Dairy products
Grain
Soy
Corn
Wheat gluten
Flaxseed
Food Trials
A food trial is simply the process of elimination. It may be a difficult process however it is the best step to identifying the root cause of your feline friend's allergy or food intolerance. Unfortunately, a trial may take up to 12 weeks per food type for you to scope whether it is effective or not so you will have to be patient when putting your kitty on one.
Once your cat begins to show clear signs of improvement during a food trial it's important that you stick with the same limited ingredient cat food until you are adamant that they are not showing any signs of food allergies or food intolerance. In some cases, you may have to try a few options over a few months but it'll be worth it to get your cat feeling its best once again.
Food Trial Dos And Don'ts
Gradually Introduce The New Limited Ingredient Cat Food
Most limited ingredient cat foods will include a helpful guide on their packaging to help owners introduce the new food safely. If the food changes abruptly they can simply refuse to eat or react badly to it physically.
Most guidelines will instruct pet owners to include a small amount of the new cat food into the old food and gradually increase it over a number of days until the meal is completely replaced with the new limited ingredient cat food.
Give The New Food A Chance
It is recommended that the new limited ingredient cat foods be trialed for at least 12 weeks for owners to be confident about whether it is the right cat food or not. This is because your cat's body needs time to adjust to the new recipe.
If your cat is showing no sign of improvement and the symptoms of allergies persist, it is crucial you speak to your vet to determine your next steps, whether that's trying a different limited ingredient cat food or an alternative hypoallergenic one.
Assess Your Cat's Previous Food
If you've already trialed numerous cat foods, check to see if these recipes have one common ingredient. Upon entering your cat into a limited ingredient diet, take note of what allergens are not a part of the new recipes formula. This could help you narrow down the offending additive.
No Treats Or Other Supplements
Accuracy is key and you will hinder your food trial if you still continue to feed your cat treats. As difficult as it may seem, you should refrain from all treats and even some supplements as these could potentially include harmful ingredients.
FAQs:
Q:

What ingredients should I avoid in cat food?

A:

Although good for most cat's diets you may want to avoid the ingredients listed in the below answer however since pinpointing an allergy can be difficult, the process will be a lot of trial and error. It may also be worth avoiding recipes with added by-product meals (e.g. turkey meal/ chicken meal/ fish meal etc.)
Q:

What is the most common food allergy in cats?

A:

The most common food allergies are chicken, beef, lamb, seafood, dairy, grain, gluten, soy, corn, flaxseed. Salt isn't necessarily an allergen however it can irritate sensitive stomachs.
Q:

How long does it take for food allergies to go away in cats?

A:

Unfortunately, food allergies cannot be cured however if you've enrolled your cat onto a food trial, the symptoms of an allergy should start to clean up after around 4 weeks if the new cat food is not affecting them negatively.
Q:

What does hydrolyzed cat food mean?

A:

Hydrolyzed cat foods will have hydrolyzed proteins meaning that the proteins have been broken down so much that they go unnoticed by the immune system. In severe cases, your vet might give you prescription food for your cat's diet that will contain these proteins.