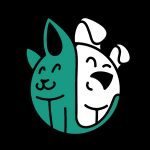 Cat Litter Boxes are one of mankind's innovative inventions which keep your home clean and your cat happy. Interestingly enough, cats have enjoyed hiding their waste since the days of their ancestors – to avoid being eaten by predators, they had to mask their scent in soft dirt and sand, making it easier to conceal. Therefore, buying a litter box is best for both you and your cat!
Do you believe that your feline friend deserves the best of the best? Thankfully for you, we've compiled together the top ten models on today's market to ensure that both pet and owner will be more than satisfied with their litter box.
The Best Cat Litter Box
Catit Jumbo Hooded Cat Litter Pan
See More Reviews

Catit's Jumbo Hooded litter pan is ideal for those big-boned felines out there. With the excessive dimensions this litter box offers, even the fattest cats can climb in and out without a problem. If your cat prefers peeing and pooping in private, then the large hood will give them with a little privacy. What's more, it's also easy to lift up when cleaning.
This inviting warm grey litter box ensures that your home will stay odor free thanks to the carbon filters which work to trap and remove any litter box odor. Four locking tabs keep the unit sturdy and secure as well as the convenient door opening. Ensure even your largest cat is comfortable by purchasing Catit's product today.
Key Features:
Perfect for large cats living in multi-cat households
Large lift-up hood comforts your cat while providing easy cleaning access
Locking tabs ensure durability
Free sample of Magic Blue Litter Box Filter included
Removal of odors thanks to Carbon Filter
Specification:
Brand

Catit

Model

50695

Weight

5.05 pounds
IRIS Top Entry Cat Litter Box
See More Reviews

Having problems with a cat that just absolutely loves to kick litter all over your floor? Your house will never be cleaner after purchasing IRIS's Top Entry Cat Litter Box. This sleek and beautiful litter box makes cleaning litter a breeze by incorporating an attachable hook from which to hand the included litter scoop. Also, the lid grooves create a built-in mat to prevent litter from scattering everywhere.
Finally, IRIS designers have constructed a litter box which compliments any sophisticated home design. It's even easy to clean due to the rounded shape of the litter box. If you also own a dog who loves to sniff around cat litter, then the sturdy open-top design will prevent them from doing so. A lovely product geared towards house-proud families.  
Key Features:
Unique and stylish design with open-top litter box featuring large entry way
Grooved lid design helps remove litter from cat's paws
Multiple colors available
Easier cleaning thanks to round corners
Closed off space
Specification:
Brand

IRIS USA, Inc.

Model

587055

Weight

4.85 pounds
Purina Tidy Cats BREEZE Cat Litter Box System
See More Reviews

Purina's Cat Litter Box is for tidy cats who love a bit of space. The Hooded Litter system gives your cat the privacy they desire, along with keeping your home tidy at the same time. You'll be saving money long-term by investing in this litter box, as disposable cat pads and a 3.5lb bag of litter pellets are generously included upon purchase.
These disposable pads mentioned above absorb urine and control odor for up to one week and are easily accessible thanks to a slide-out drawer being incorporated in the nifty design. These pads are ideal for kitties living with the average working family. Buyers rave about the included pellets, which can absorb lots of urine and will last forever.  
Key Features:
Included 3.5lb Bag of Litter Pellets with Disposable Cat Bags
Easy-Open Hood hinged for Quick Cleaning
Covered and simple design
Ammonia odor prevented for up to 7 days due to Super Adsorbent Pads
Incorporation of slide-out drawer to allow easy access to pads   
Specification:
Brand

Purina

Model

16868

Weight

10.37 pounds
Easyology Jumbo Cat Litter Mat
See More Reviews

The Tidy Cat Litter Mat isn't mucking about. Durable and reliable, this product minimizes mess thanks to the Easyology patented technology cleaning your cat's paws as they walk away. The design is incredibly lightweight so if your cat misses the tray, any mess can easily be shaken out. Don't worry about it being too lightweight though – the unit will stay in place when being utilized.
This giant litter catcher takes your feline friend's health seriously by being both phthalate and BPA-free. What's more, it protects your surfaces and ensures your floors won't become discolored due to the incorporation of a natural rubber back. And when you need to give it a good clean, then the water-resistant kitty tray can be easily rinsed.
Key Features:
Floors protected from litter scatter
Phthalate free, non-toxic material, and BPA-free
Efficient litter trapping design is ultra-lightweight and durable
Comfortable texture due to woven fibers
Water-resistant
Specification:
Brand

Easyology

Model

47 x 0.5 x 36 inches

Weight

5 pounds
PetSafe ScoopFree Self-Cleaning Cat Litter Box
See More Reviews

PetSafe's innovative self-cleaning cat litter box won't have you lifting a finger. Those days of scooping, cleaning, and refilling will be in the past as this model can clean by itself for several weeks. Any odor omitted will be kept to a minimum thanks to the crystal litters ability to absorb urine five times better than normal clay litter.
Worried about leakage? The plastic tray lining constructs a sturdy barrier against unwanted urine seeping into your nice carpet. You floor will be kept pristine thanks to the low-tracking crystals cleaning your feline friend's feet as soon as they've done their business. This litter tray will be better for you and for them!
Key Features:
Self-cleaning model reduces household chores
Odor kept to a minimum due to crystal litter controlling smell 5x better than clay litter
Cat will be protected thanks to safety sensors preventing scooping rake when your pet is in the box
Plastic tray lining prevents leaks from occurring
Less mess thanks to low-tracking dust-free crystals
Specification:
Brand

PetSafe

Model

PAL00-14242

Weight

17.8 pounds
PetSafe ScoopFree Ultra Self-Cleaning Cat Litter Box
See More Reviews

Did you think PetSafe's last product was as high tech as a litter tray could be? Well, we're about to prove you wrong by introducing the Ultra Self-Cleaning Cat litter box. Is this model really worth splashing the extra cash? Impressive extra features such as being able to adjust the rake timer to clean every five, ten, or twenty minutes will surely convince you otherwise.
This high-quality litter tray is ideal for the working family who want to keep their home clean and odor free. Pressing the rake button will immediately clean the box and waste can be hidden away in the waste trap. Your cat's health is PetSafe's ultimate concern: safety sensors stop the rake from scooping while they're in the box. What's not to love?
Key Features:
Able to adjust rake timer to clean every five, ten, or twenty minutes
Immediate raking made simple due to instant button
Hood keeps litter in and dogs out
Waste can be kept out of sight thanks to trap
99% dust free
Specification:
Brand

PetSafe

Model

PAL00-15342

Weight

21 pounds
Omega Paw Self-Cleaning Litter Box
See More Reviews

Do you want a self-cleaning tray but can't justify splashing out on the fancier models? Omega's Paw Self-Cleaning Litter Box is for you. Both affordable and practical, self-clean by simply rolling the tray until it's on its top, then role it back and voila – you'll have a clean litter tray.
This model is perfect for the bigger cats out there. The fancy interior patented grill will be sure to separate out the clumped waste and deposit it in the pullout tray. What's more, your floor will be kept pristine thanks to the attached clips preventing litter from spilling.
Key Features:
Affordable and practical self-cleaning model
Interior patented grill separates out and deposits clumped waste into tray
Large Litter Box to accommodate larger cats
Attached clips prevent litter from spilling
Unit rolls in seconds  
Specification:
Brand

Omega Paw

Model

LGRA4

Weight

6.5 pounds
Good Pet Stuff Company Hidden Cat Litter Box
See More Reviews

WOW. Good Pet Stuff Company's Hidden Cat Litter Box is a treat for owners and cats alike. The ingenious design would fool anybody into thinking this was just an average plant. Buyers happily declare that their kittens love playing with the brown fake grass and plants after going to do their business. Best litter box training ever!
The durable design is ventilated, controlling any dust or odor that may arise. Created from durable polypropylene, manufacturers are so confident of their products success that they offer a one-year limited warranty. Cheap and cheerful, it's one of our personal favorites.
Key Features:
Chic and fashionable design made from durable polypropylene
Ventilated interior design controlling dust and odor
Large pot ideal for multiple cat households
Bright and colorful for kittens and cats alike
One-year limited warranty
Specification:
Brand

Good Pet Stuff

Model

HLHF2

Weight

6 pounds
Nature's Miracle Oval Hooded Flip Top Litter Box
See More Reviews

Nature has been helping us clean our cat waste for thirty-five years – and their durable designs indicate why they're so successful in this field. The build-in odor control system incorporated with an odor-control charcoal filter absorbs any smells. Likewise, the front door can open easily, facilitating any deep-cleaning needed.
Our personal favorite feature has to be the easy-to-use snap latches which ensure cleanup will be mess-free. The non-stick surface will also prevent any litter build-up caused by spraying from occurring. Purchase so your cat will be comfortable in a hygienic environment.
Key Features:
Snap latches make cleaning up simple
Leakage is prevented due to enclosed hood
Odor neutralizers counterbalance odors along with charcoal filter
Handle included for easy transportation
Non-stick surfaces stop waste build-up occurring
Specification:
Brand

Nature's Miracle

Model

P-96952

Weight

3.6 pounds
Favorite 25-Inch Cat Litter Box
See More Reviews

Last but not least… we present to you Favorite's see-through cat litter box. Why do we love this simplistic yet innovative product so much? For starters, the transparent lid is a design we wish we saw more of on the market – not only will it keep your cat safe, it also looks fabulous.  
The large space is ideal for large felines,who can go in and out as they please. Not only that, it can be cleaned easily thanks to its lightweight and shapely features. Made with high-density polyethylene, this durable product will be you and your pets friend for years to come.   
Key Features:
Odor controlled by hooded design
Non-stick surface prevents build-up by spraying
Transparent lid keeps your cat safe
Lightweight high-density polyethylene material ensures product durability
Specification:
Brand

Favorite

Model

PET023600603-1

Weight

3.13 pounds
Best Cat Litter Box Buying Guide
Things to Consider When Buying a Cat Litter Box
How big is your cat? - Remember that kittens won't stay kittens forever. Likewise, a big-boned cat won't feel comfortable trying to squeeze into a claustrophobic box. Think about the size of your cat before making any decisions.
Where will you place the litter box? - Cats prefer a quiet and spacious spot for their litter box. If you simply don't have the space, consider purchasing a smaller litter box so your cat will be more comfortable diving in and out as they please.

Benefits of Using a Kitty Litter Box
There are countless benefits of installing a Kitty Litter Box in your home. Here are just a few examples:
Cats Naturally Understand Litter Boxes - Since the days of their ancestors, cats have been trying to cover up their scent and so, are naturally drawn to the litter box.
Easily Track the Health of Your Kitten - If a cat doesn't poop for a while or poops out small, hard balls, this can be indicative of serious neurological or metabolic conditions. Having a Kitty Litter Box allows you to keep track of your furry friend's health.
Related Post: Best Cat Litter
Types of Litter Boxes
Although this design is the most affordable, be aware that it can stink at the best of times! If you have dogs, we recommend steering clear of this model (for obvious unhygienic reasons).
These covered litter boxes are affordable and give your cat the privacy it needs
These kitty boxes equipped with a charcoal filter create a more tolerable environment for cleaning your cat box. Unfortunately, these inexpensive filters do not eliminate the smell of poop altogether!
Finally, we have the ultra-modern electric litter boxes which require very little effort from an owner. If you're strapped for cash then we recommend opting for one of the previously explained designs as although they do the job for you, this luxury doesn't come cheap!
Litter Box Maintenance
How does one go about cleaning a cat's litter box? Here's a list of both daily and weekly instructions:
Daily
Scoop out droppings at least once a day
Dispose of the waste in a sealed back outside
Ensure to thoroughly wash the litter scoop
Weekly
Intensely scrub the entire litter box, ensuring not to wash it with any chemicals
Fill the box up with fresh litter

Best Cat Litter Box FAQ:
Q: How do I teach my new kitten to use the litter box?
A: Litter box training the new furry addition to the family isn't as daunting as it sounds. Naturally, kittens want to do their business in dirt and sand and their natural instincts will eventually take over. By following these two simple steps below, both your carpet and your kitten will be a lot happier!
Place the kitten in the filled litter box
It's all about repetition. As soon as your kitten sets foot in its new home, place them in the box for a couple of minutes. This will begin the kitten's association with the smell and feel of the box as a place of comfort. For the next few weeks, keep plopping your kitten in the box when you believe they may need to go for a wiz. Likewise, when your kitten decides to relieve themselves somewhere else in your home (as they will inevitably do), then place her in the box immediately after. Soon, they'll begin to associate their litter box as the place where they go to do their business.
If inevitably, you kitten pees somewhere else, then don't punish them for this. Instead, let her sniff this mess before placing her gently in the litter box as a little reminder that this is the correct place to go. When they start to catch on, make sure to praise them so your kitten will be keen to relieve themselves in the litter box again.
Q: How big should your cat's litter box be?
A: As a general rule, if you believe your tiny kitten will look ridiculously small inside their new litter box then this is the correct size. Many owners fail to think long term and purchase a small litter box to complement their kittens' current size. When the kitten inevitably outgrows this box, then they will have to be retrained in a new, larger box. Don't waste your time and plan ahead!
Q: What is the best way to control litter box odors?
A: Cats are very much like humans in the sense that they will avoid a smelly toilet like the plague. If a cat's litter box has a strong odor, then don't expect your furry friend to be returning anytime soon. By following these simple steps, then both you and your cat will be odor free.
As obvious as it sounds, you'd be surprised at the amount of cat owners who 'simply forget' to empty their cat's litter box. Remember to scoop the litter box at least once a day and replace the litter twice a week. This will make the world of difference!
Place the litter box in a well-ventilated area
Think about how much we all hate Portaloos. They're usually in the middle of busy areas and stink to high heaven due to their appalling lack of ventilation. With this in mind, please think carefully about where you will place your cats litter box. Cats possess an incredible sense of smell and will be offended if their litter box is placed in a dark and cramped space, allowing for the odor to intensify quicker.
Try purchasing litter deodorizers
As peculiar as this sounds, using deodorizers can really help make your cat's litter box a pleasant place for them to piddle. However, don't go overboard and fling in several heavily-scented deodorizers, as your cat can be easily put off. Find a scent that's not overpowering and most importantly, won't offend your cat.

Q: Do self-cleaning cat litter boxes really work?
A: We've all heard of the current phenomenon that are 'self-cleaning' cat litter boxes. However, buyers truly want to find out if they're as efficient as advertised. By placing several pros and cons alongside each other, here is the chance to make up your own mind.
Pros - Saving Time and Energy
Let's be real, nobody enjoys emptying a cat's litter tray. Without you having to lift a finger, any urine clumps and fecal matter will be removed for you when your cat uses the box. The only work required from yourself will be having to empty the deposit tray once a day without having to scoop out any litter clumps.
Cons - It's not your toilet!
As busy people, we'd love it if our own toilets magically cleaned themselves. However, remember that a cat doesn't understand the complexities of a self-cleaning litter box. They could become scared when the box moves the litter a few minutes after using it. If this bothers your cat, we suggest considering the self-cleaning litter box as a wasted investment. And that's a lot of money to potentially waste!
In no world do you want your friends walking into your home and remarking that it stinks of cat. Due to the speed that a self-cleaning litter box operates at, any potential odor will be kept at a minimum.
Con - Not always that effective
The one prevailing complaint from buyers which sticks out like a sore thumb? These self-cleaning litter boxes just aren't that good. Due to clumping litter clogging the system you could be replacing this costly purchase in just over a year. The real question you must ask yourself is if performing this small daily task is really that awful to splurge a lot of money on a product that may or may not work.
Q: How many litter boxes should I have?
A: A simple question with a simple response: purchase one litter box per cat then another. No cat likes their litter box to be overcrowded. Especially if you have two cats, then having another box eliminates the risk of one cat arriving home to discover that their housemate has pooped or peed in their box and consequently, finding another, cleaner surface to do their business on like your bed or carpet.
Our Top Pick
So, what would be our product of the day? Catit's Jumbo Hooded Cat Litter Pan steals the show. The large hood gives your cat privacy as well as lifting up easily for cleaning. What we love about this product is the carbon filters which work hard to eliminate odors at an affordable price. Their top selling feature just has to be the locking tabs which keep the product sturdy and unbreakable. To sum up, we consider this jumbo model to be perfect for all the chunky cats out there.
Sources:
How to Clean a Litter Box - wikiHow