The Best Crystal Cat Litter in 2022
Last Updated: January 4, 2022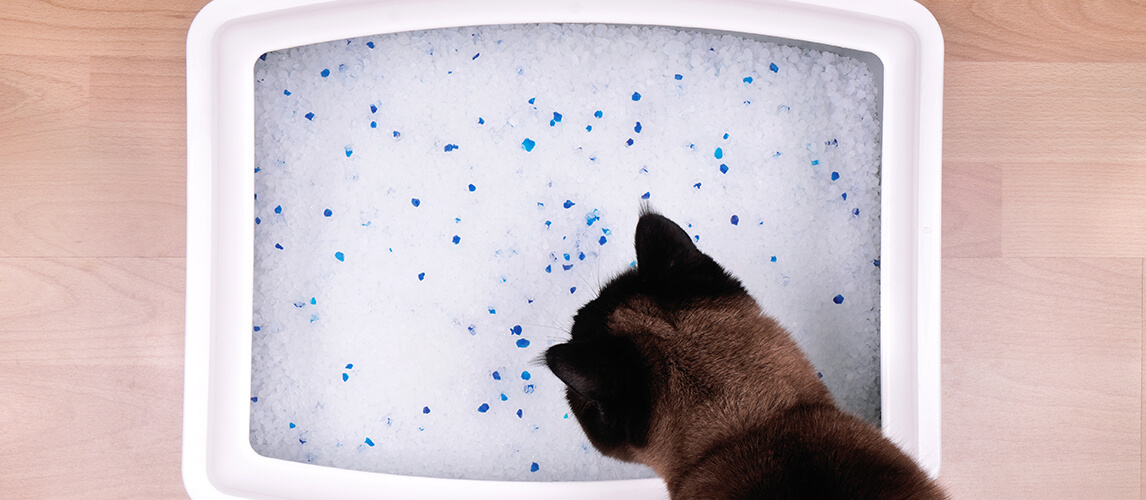 PetSide may earn a small commission from affiliate links in this article.
Learn more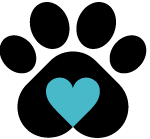 By Petside
Published 14:32 pm
It's always a tricky task when it comes to finding the best litter for your cat. But if you've managed to find your way to crystal cat litter you're halfway there! Now it's a case of fully understand the benefits of crystal cat litter and how it will fit you and your cat. Fortunately, this article had been written with that decision in mind, containing all of the crucial information you need to make a confident decision. So be sure to check out the buying guide for additional information on the inner workings of crystal cat litter and what to look for, before browsing our carefully selected range of the best crystal cat litter on the market today. Balancing the pros and cons of crystal cat litter, and taking into account a wide range of crystal cat litter review points, we hope to guide you towards finding the best silica cat litter for your kitty.
The Best Crystal Cat Litter
Crystal Cat Litter Buying Guide
Features To Consider Before Buying Crystal Cat Litter
There are a few things you may want to consider before deciding whether or not to purchase crystal cat litter. The best crystal cat litter for you will be something that can cater to the various requirements you may have for your kitty.
How Many Cats do You Have?
This is both for cost, as well as for odor control and longevity. Cat owners with multiple cats will need to take into account how much silica crystal cat litter it may take to get an effective result. If you have two cats that like to pee a lot, try to aim for a silica gel litter that will be the most absorbent so as to save you the time and effort of more regular cleanouts. The longer your litter lasts, the less likely it is to become oversaturated, and the less frequently you will need to empty the tray. Thus saving you money in the long run.
Dyed or Not Dyed?
You'll notice a lot of the silica crystal cat litter products out there are dyed, or partially dyed. This can be extremely helpful in clearly indicating when the litter is becoming oversaturated. This makes cleaning your cat's tray out a much simpler affair - simply watch for the color indicator to tell you when the litter needs changing.
However, If you have a house with cream or white carpet and don't want to risk getting it stained, dyed litter might not be right for you. As it becomes saturated with urine the dye can leach out of the litter - staining your cat litter tray and potentially getting picked up by your cat's paws. This will be minimal, but perhaps not worth the risk? Though some would say this is better than the alternative of traditional clumping litter which can track cement-like clay into the carpet.
Scented or Unscented?
Scented cat litters are known for being a little bit overwhelming at times. However, as good as the odor control in silica gel is, it's not 100% reliable. Your cat could have a particularly pungent pee from lack of hydration, a scent that may leach out from the litter box. However, some people can also find that scented litter can be a bit too overwhelming, and sensitive cats can be put off by strong smells, as it can feel like an assault on their senses. The difference is that you can keep on top of any urine odor by more frequent cleanouts. However, you can't adjust the scented litter smell.
Clumping or Non-Clumping?
Silica crystal litter can be found in both clumping and non-clumping forms. Clumping litter has a tendency to stick in your cat's fur whilst it is wet. However, non-clumping cat litter tends to require thoroughly cleaning more often due to urine being able to seep to the bottom more easily. Clumping can certainly be more convenient than loose litter, however, each has its pros and cons that you should consider before deciding.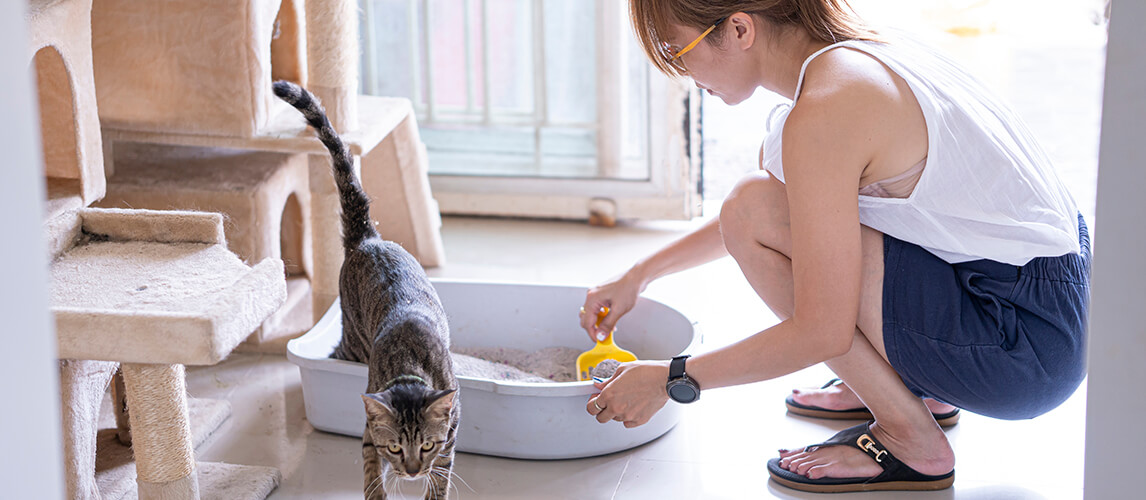 Benefits of Using a Crystal Cat Litter
Crystal cat litter products provide cat owners with highly absorbent, and effective odor masking technology. Silica gel is known for its absorbent properties, hence its use in keeping items dry in their boxes during storage (the small silica gel packets found with shoes and other similar items). However, this is not the only reason silica gel is with having.
Above all else, silica gel is a brilliant indicator to can owners to let them know if something is not quite right with their kitty. Some crystal cat litters have inbuilt indicators that will change color according to acidity or alkaline levels. Additionally, the neutral coloration of silica gel (unless it has been dyed), means you are able to spot any other worrying signs in your cat's urine. This can include the presence of blood, which would otherwise go amiss in standard cat litters, including clumping clay litter.
The best crystal cat litter will combine all of these elements to provide you with a highly absorbent litter with effective odor masking properties, and helpful indicators to assist you in monitoring your cat's health from afar.
How Does Crystal Cat Litter Work?
Crystal cat litter works but utilizing the ultra-absorbent properties of silica gel. In fact, each crystal can hold approximately 40 times its weight in fluid. Micro crystal cat litter is able to rapidly dry out solid waste and mask the strong ammonia odor of cat urine. The environment of crystal cat litter also reduces the potential of bacteria buildup, making your cat's litter tray a much more hygienic place for them to relieve themselves.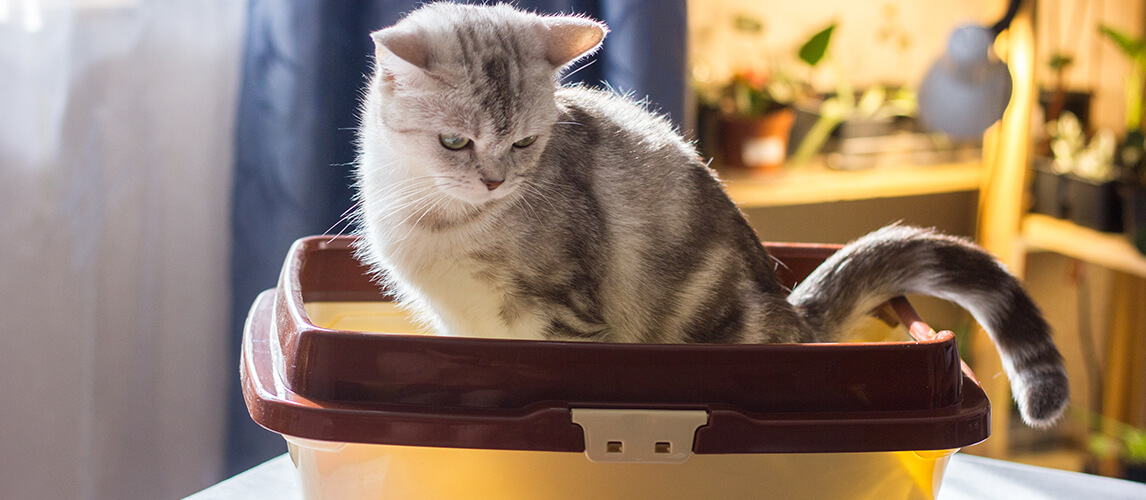 Crystal Cat Litter FAQ:
Q:

How Often Do I Change Crystal Cat Litter?

A:

Though it does depend on how many cats you have, the timeframe is much easier with crystal cat litter than it is with clay. Typically silica gel cat litter needs scooping a couple of times a day, like usual. However, the big complete clear-out which requires the tray to be emptied and disinfected only needs to be done once every 2-3 weeks (depending on how much your kitty likes to pee). As opposed to the usual once a week that is required with standard cat litter.
Q:

Is Crystal Cat Litter Biodegradable?

A:

No. Most crystal litters are not biodegradable unless otherwise stated on the packaging. Therefore you need to be careful to dispose of it properly. Do not flush it or dump it outside. You will need to wear gloves whilst you empty the litter box, and then tightly tie the bag you have tipped the litter into before taking it straight out to the dumpster. Try not to put the used litter into the trash can inside the house, as cat urine can contain harmful parasites that you do not want to risk making contact with. Though silica crystals do reduce bacterial growth, direct contact with soiled litter should still be avoided.
Q:

What Kind Of Litter Box Do I Need For Crystal Cat Litter?

A:

There are several options of cat litter boxes you can choose from to suit your crystal litter. Most crystal litters recommend using self-cleaning cat litter boxes. Crystal cat litter generally does not clump together, though there are some that advertise clumping properties. For both clumping and non-clumping cat litter, you can use a sifting litter box.

However, if it does not clump you need to be aware that the urine will remain in the box until it is scooped out or the entire litter box is cleaned out. Additionally, crystal litter does also work well with self-cleaning and automatic cat litter boxes, as well as a traditional litter tray. Especially seeing as silica gel is known for being extremely adept at masking odors, meaning you don't need to worry too much about removing the urine saturated litter immediately unless you have more than one cat sharing a litter box, in which case cleaning may be necessary more frequently to avoid oversaturation.