The Best Disposable Litter Boxes in 2022
Last Updated: January 4, 2022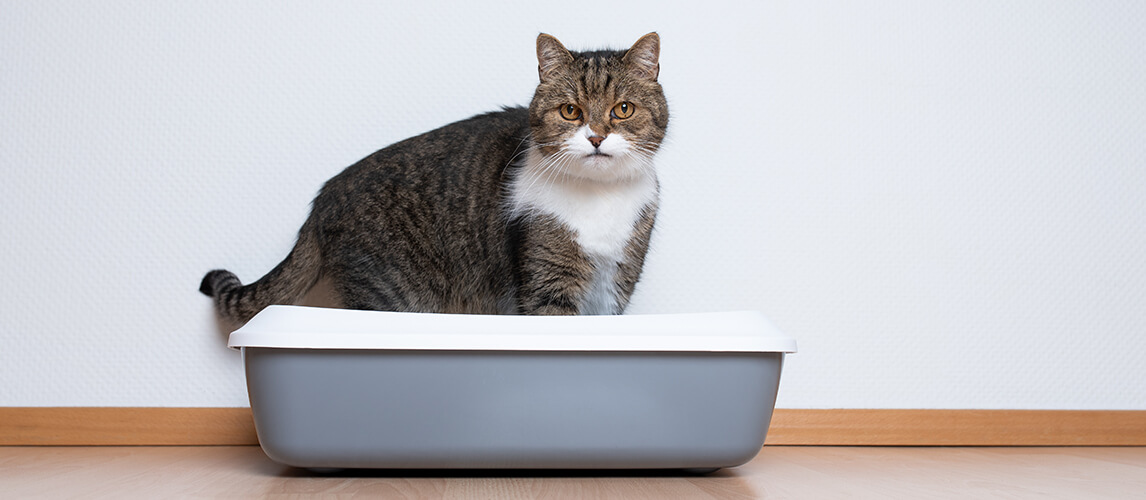 PetSide may earn a small commission from affiliate links in this article.
Learn more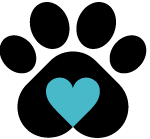 By Petside
Published 13:15 pm
With cats so particular about their toilet habits, a litter box is an essential addition to any feline-owning home. But with these litter boxes comes the need to regularly scoop, sift and clean out the litter to keep it hygienic and odor free.
If you find this daily cleaning a chore, or you need a temporary alternative for traveling, or litter training a new kitten, then disposable cat litter boxes should be on your shopping list. Made from plastic, cardboard, paper or other recycled materials, a disposable litter box can last up to four weeks, needs minimal litter box maintenance and once past its best, can simply be thrown away.
We've checked out the best disposable litter boxes, based on ease of use, design, shelf-life and portability to recommend the best for you to consider.
The Best Disposable Litter Box
Best Disposable Litter Box Buying Guide & FAQ
What is a Disposable Cat Litter Box?
A disposable cat litter box works like a standard litter box but is designed to be thrown away once used. The disposable nature of these cat litter boxes means you don't have to frequently scoop out soiled litter and most are made from biodegradable or recycled paper that are environmentally friendly. Some disposable litter boxes also have an odor control coating and can come in both open and enclosed designs as well as a choice of sizes.
What to Consider When Buying a Disposable Litter Box
When looking to buy disposable litter boxes, there are some key factors to consider:
Material: The most common materials used to make disposable cat litter boxes are plastic, cardboard and recycled paper. When choosing your disposable litter box product, it's important to consider these options; plastic is non-absorbent and longer lasting, whereas paper and cardboard are biodegradable so kinder on the environment.
Size and portability: Available in a choice of different sizes, it's important you select the right sized disposable litter tray for your pet, especially if you have large cats, or for the number of cats that will be using it. However, if you are using your new disposable trays for traveling, then make sure they fit where you are planning to use them, if space is likely to be tight.
Box height: The height of the litter box also matters. Most boxes are around five to seven inches high, but if your cat tends to kick litter around or doesn't have the best aim when going to the toilet, then opt for a higher sided box, or even an enclosed disposable litter tray.
Odor elimination: If you are worried about your new disposable litter boxes becoming a bit stinky, then some disposable litter boxes also come with an odor-eliminating coating to filter out those toilet pongs.
Litter: Your disposable litter box will also need litter so look for a product which is the most convenient for you. If your kit is particular about their litter, then opt for disposable boxes only so you can add your own litter in. Otherwise, you can choose from hassle free disposable boxes with the litter already in situ, such as clay or crystal litter, or disposable cat litter boxes which come with litter, ready for you to add.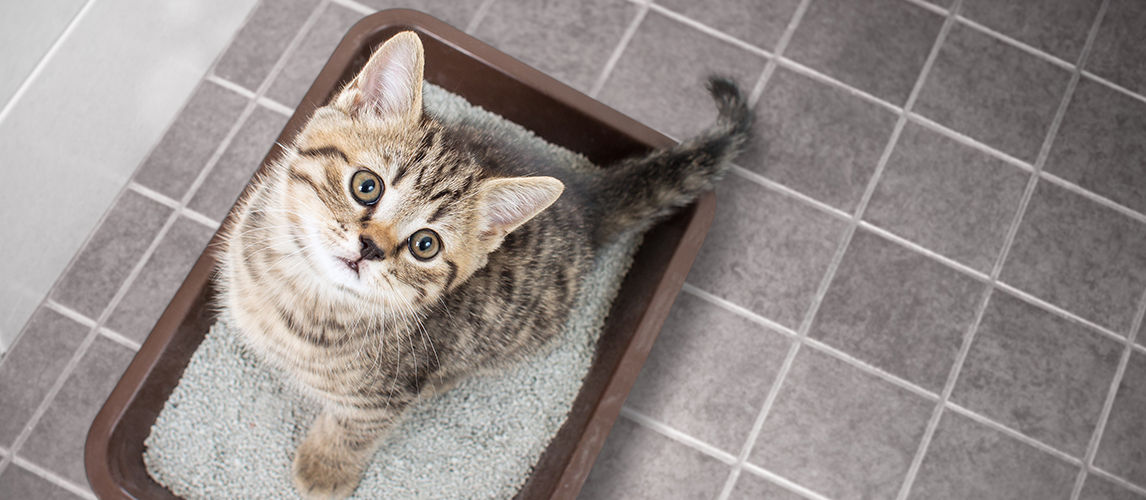 Benefits of Disposable Litter Boxes
While they may not be for every cat parent, using disposable litter boxes have several benefits:
When you don't have time to scoop: This can happen to all of us, and this is where a disposable litterbox can be used as an alternative way to give your cat their litterbox without all the necessary scooping or sifting of litter. Simply throw it away and replace, when the litter box is past its best.
When cleaning a litterbox is not possible: There are circumstances, both human and animal, where sometimes cleaning out that litter is not possible and so a disposable litter box solution is a welcome alternative. In certain circumstances, if you are pregnant, have a physical disability or immunocompromised for example, when contact with litter is not wise, a litter tray you don't need to clean out is a good choice. You may also need to quarantine your cat because they are ill, then a disposable litter box will reduce contact with their waste.
Double up as litter box liners: When used as an inner liner, a disposable litterbox can make using your cat's main litter box so much easier, by providing odor control as well as quick, no fuss cleaning. Used as a liner, a disposable litter tray can also help to extend the life of your standard litter box and help protect it against scratching and other feline abuse.
Transporting your pet: As most disposable litter boxes are designed to be portable, then they are a good choice if you need to temporarily relocate your kit or take them in the car, eg. for a visit to the vets or a house move.
As a temporary stand-in: Having a supply of disposable litter boxes can be really handy if you suddenly need to separate your cats or need a backup litter box if you are trying to litter train a new kitten.
Open or Closed Disposable Litter Box?
Disposable litter boxes also come in open or closed design options and both styles have their pros and cons.
Open litter boxes are popular as they are easy to set up and use, your cat simply needs to jump into the box, do their business then leave with no fuss. Open litter boxes are good for cats that like open space and isn't bothered about privacy. However, the open top design means you may get the odd toilet whiff, especially during the end of a disposable litter box's one-to-four-week shelf life.
Meanwhile, a covered or closed litter box means your more reserved kit can go the toilet in private as the box will screen them off. Closed disposable litter boxes can also help to contain any litter mess, especially if your cat is a bit of a litter kicker. But they can be cramped which may not be to every cat's taste.
Our Top Pick
Made from 100% biodegradable recycled paper material and designed to leave your home odor free, Kitty's Wonderbox Disposable Litter Box is a great choice for everyday use, for single or multiple cats. Available in a three tray pack, each litter box lasts up to four weeks and allows for plenty of air flow, meaning it stays fresher for longer. And, as it's biodegradable, it is better for the environment too. One of the best disposable cat litter boxes you can buy.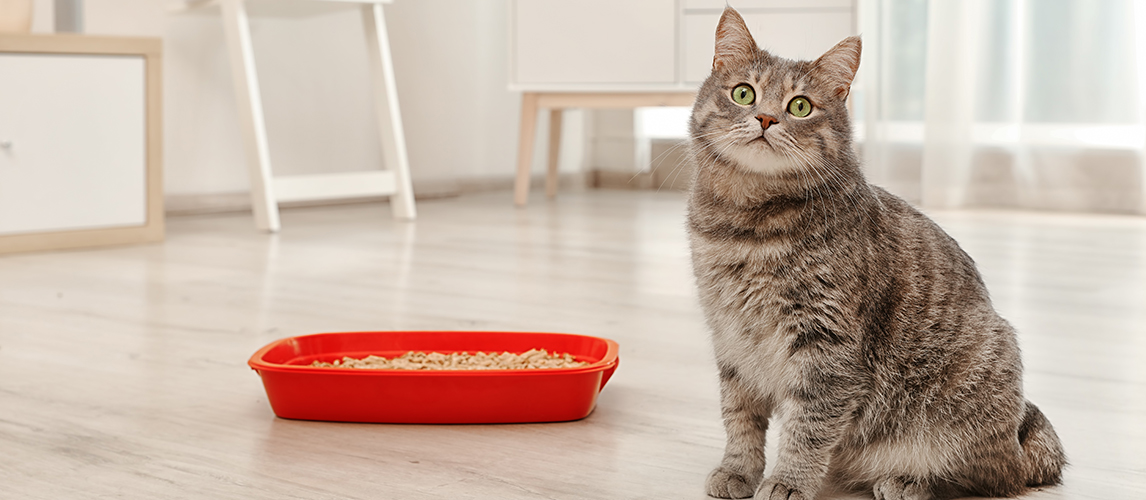 Disposable Litter Boxes FAQ
Q:

How do I use disposable litter box?

A:

Disposable litter boxes work pretty much in the same way as standard boxes but do read the instructions before you use them. And some disposable boxes come complete with cat litter and so are ready to use straight out of the packaging. Always make sure, however, you have sufficient litter in the box for the number of cats you have, and once the box is too dirty, it's time to throw it away and use a new one.
Q:

How long do disposable litter boxes last?

A:

The lifespan of a disposable litter box does depend on several factors, including the box size, the material it's made from and the number of cats who will be sharing the box. But on average, a well-made disposable litter box can last around three to four weeks, based on its typical use by a single cat. However, you can also extend the life of a disposable litter box by regularly scooping out your cat's poop and wet spots.
Q:

Won't disposable litter box leak or fall apart?

A:

As long as the disposable box is used within its 'shelf-life' then it should stay stable and intact without leaking or falling apart. But it does depend on how much use your cat makes of it, or if it's being used by multiple cats. To prolong the life of your disposable cat litter box, it helps to regularly pick out surface cat poop and wet spots, but ultimately, if it looks past its best or you are getting that ammonia smell, its time is up.
Q:

Can I use a cardboard box as a litter box?

A:

Used as a very short-term stop gap, a cardboard box can be used as a temporary litter box if you have no other immediate options. Cardboard is highly absorbent and can leak and deteriorate very quickly so it's important you swap it for a proper litter box as soon as you can.
Q:

What kind of litter should I use?

A:

While most cat litter types can be used in a disposable kitty litter box, clay clumping litter can cause some issues, as it can quickly get clogged up in the base of the disposable litter box, so if you do use this type of litter, then frequent cleaning will be required to prevent any serious or premature degrading of the box base.