The Best Sifting Litter Boxes for Pine Pellets in 2022
Last Updated: January 4, 2022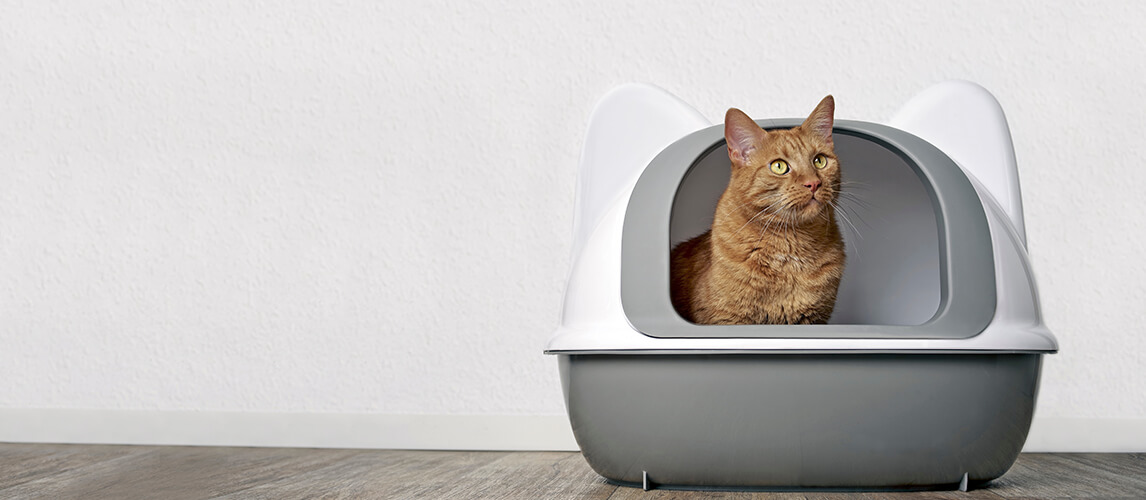 PetSide may earn a small commission from affiliate links in this article.
Learn more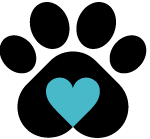 By Petside
Published 10:23 am
We all know that cats are crazy about hygiene. They groom themselves to perfection and also prefer a clean litter box. That's why we've compiled a list of 2021's ten best sifting litter boxes for pine pellets.
Cats love to be as hygienic and efficient as possible, which is why a sifting cat litter box can be the perfect toilet for them. Pine pellets are also great, as they ensure your cat has a clean, serene, and sweet-smelling place to relieve themselves. Selecting the best sifting litter box for your cat can be tough, but don't worry, we've done all the hard work for you. Here is our list of the best sifting litter boxes with pine pellets on the market right now. We are certain you'll find the right one for you and your feline friend.
The Best Sifting Litter Boxes for Pine Pellets
Sifting Litter Boxes for Pine Pellets Buying Guide:
Why You Should Use Sifting Litter Boxes
Sifting and self-sifting litter boxes are a fantastic alternative to the traditional scoop-and-bag method. By sifting the waste and tipping it straight into the bin, you save time, as well as saving money on the cost of replacement litter.
Some sifting box designs feature a quick-sift option to deposit waste out of sight and into a waste drawer. This will reduce the risk of foul odors coming from the box, as the culprit is covered and out of sight until you come to empty it out. This type of design will also reduce the amount of times you will need to empty out your cat's litter box. Giving you some fresh breathing room!
The alternative to a sifting litter box would be a smart or self-cleaning litter box. Though they may sound like a fantastic idea, they often require supervision, regular maintenance, and are more difficult for cats to adjust to. Especially if they are introduced to them at a later stage in their life.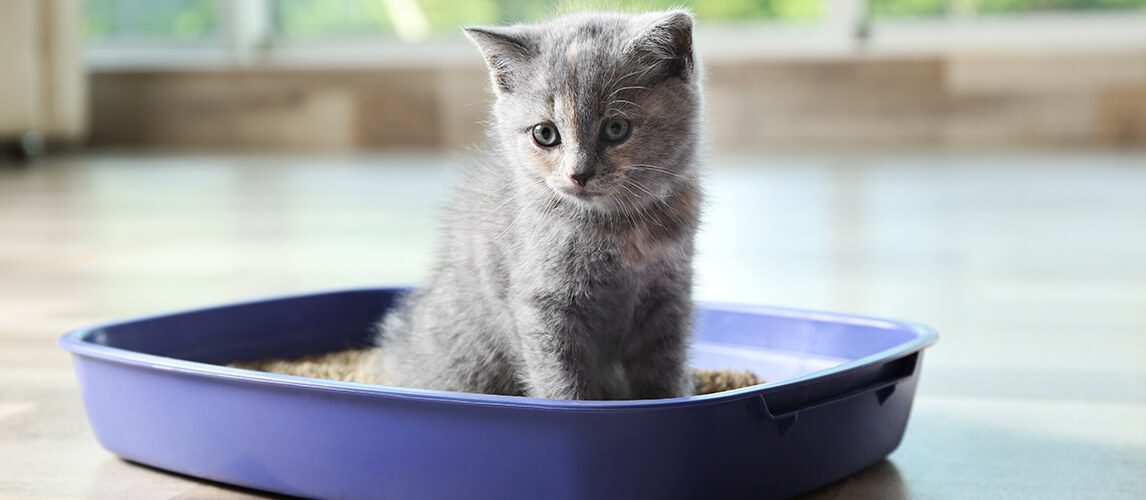 Features to Look for in a Sifting Litter Box
When it comes to looking for the right sifting litter box for you and your cat, there is one key feature you should look for: A sifting cat litter pan. One that has a built-in method of sifting that does not require a scoop and collects waste clumps on its own. This simple but effective design will often come with an additional tray to collect the soiled litter, as well as a sifting pan that can fit over the top of the tray. We have evern better news! There are many brilliant and innovative variations of this design on the market today. Take a look!
Covered vs Uncovered Sifting Litter Boxes - Does it Really Matter?
It depends entirely on your cat and their preferences whether an enclosed cat litter pan or an uncovered one is better. There are, of course, pros and cons to both, and the differences matters only if it matters to you and your cat.
Many people go straight to having an enclosed cat litter pan because they keep their gross goods out of sight. There is a common misconception that cats prefer to go somewhere that is private and discreet, but that is not always the case. In fact, more cats prefer to use the toilet in a place where they can see all around them. It gives them a stronger defensive stance that they do not have in a covered, usually more confined, litter box.
Many cats are capable of adapting to covered sifting boxes, but restricting a cat to a box that only has one exit can make them feel trapped, rather than secure. If you are a house with multiple cats, then it is definitely best to have an open tray so that one can't be accidentally ambushed by another.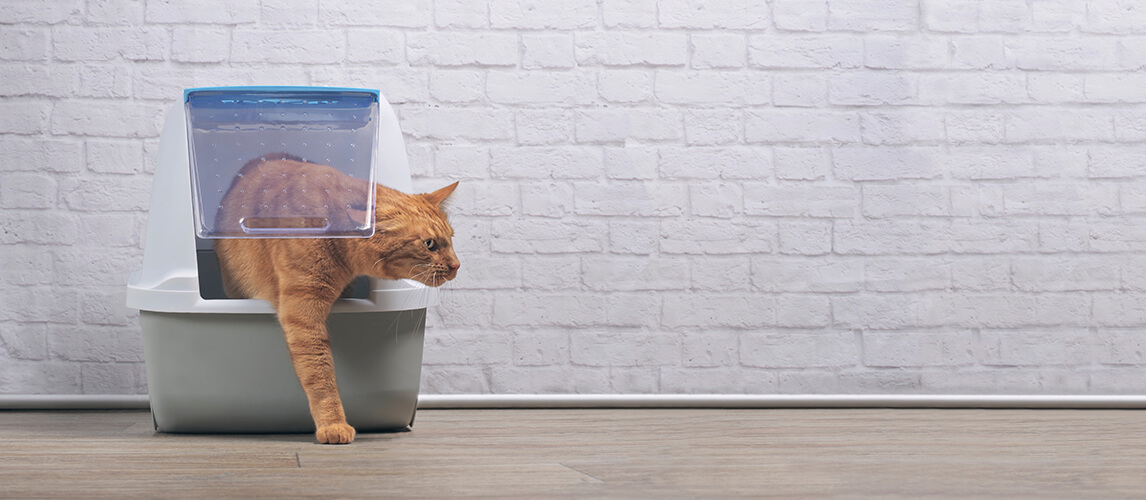 Sifting Litter Boxes for Pine Pellets FAQ:
Q:

What is a sifting litter box and how does it work?

A:

A sifting litter box is a simpler way to clean out your cat's litter tray using a specific, sifting litter pan or a sifter of some kind. They are often built into the litter box itself. The best sifting litter box will require no scoop at all and will be quick and easy to use.

How it works depends entirely on the sifting litter box you decide to use. Generally speaking, they work by placing the sifting tray over another, often lined, container (sometimes a second litter box), and pouring the contents of the soiled litter into the sifter. You may need to give the sifter a gentle shake or a few taps to ensure that all of the dirty litter has fallen through the sifter fully. You would then throw away the collected waste, and reassemble the 3 pieces back into the box.

It is important to remember that not every litter sifter works in the same way and to always check the instructions before use.
Q:

How do I clean a sifting litter box?

A:

If you have chosen to go with a sifting tray litter box, you will find, once used properly, they require far less maintenance than a normal litter box. Here's a small piece of advice: When you first get your sifting box, make sure to pick up some tray liners as well. They will minimize your cleaning and maintenance time by tenfold.

You will want to clean your sifting litter box once a week, though bi-weekly can work, too. It ultimately depends on how messy your kitty is! Unlike a self-sifting litter box, you won't need to worry about an electrical component.
Get Together Everything you Will Need
You'll want to make sure you've got everything you're going to need for the cleaning process before you start. Here's a list of the bits and pieces you'll need to put together before you proceed:
Detergent - A mild-smelling detergent or disinfectant is always good for a deep clean. If you can find a pet-friendly disinfectant, this is the best choice for litter trays.
Gloves - Cat waste can make humans very ill, as people can contract Toxoplasmosis if they are are not properly sanitizing themselves after being around a litter box. Gloves should be worn at all times and thoroughly washed afterward.
A Brush and Cloth - You're going to want to have a brush and cloth that is exclusively used for the litter tray. The brush is needed to clean out the sifter and the cloth, to wipe the entire thing down. If you are using tray liners, this process will be quick and easy, as the liner has already done most of the work for you.
Water - When you're doing the final rinse down, it is best to use running water for the cleanest result. Run it under the showerhead if you can, or simply use a running water source to rinse out your cloth so that you're not dragging dirty water backward and forwards.
Empty the Sifting Litter Box Completely
In order to clean your cat litter box completely, you need to empty it first. Grab a bag and pour the contents of your sifting litter box into it. Then set it aside until the cleaning process is finished.
We suggest using new litter after a deep clean. Throw out the old litter to eliminate bacteria and keep your litter box cleaner for longer.
Thoroughly Clean the Sifter
It's best to start with the nastiest part of the litter first (so then you can get it over with!). But before anything else, we suggest you clean the sifting tray by raking it thoroughly. During use, the sifter can get a clogged with clumpy litter or waste, so for it to be as efficient as possible you'll want to make sure it's always clean.

Squeeze a little bit of detergent onto the sifting tray and use the brush to gently scrub away any remaining muck. Sifting trays are usually made with durable plastic, so they don't require a lot of force to clean. Once the sifting pan is clear of debris, give the cloth a rinse, and wipe down the entire sifter to remove any left-over detergent and dirt.

Once the sifting tray is clean, you can use some disinfectant to finish it off!
Clean out the Waste Compartment and Main Tray
Your sifting litter box may be designed to house a waste compartment, which will hold the sifted waste until it is disposed of. This area will need a good scrub, too, along with the main litter tray. You may want to clean the enclosed cat litter pan and the inside of the lid.
Remove the waste compartment, along with any other litter trays, apply some detergent, and gently scrub them with a brush. If a tray liner was used, you may only need to wipe the tray and compartment down with your cloth. Thoroughly rinse them it off afterward.
Once it is all thoroughly rinsed, wipe everything down with some disinfectant.
Reassemble
Once everything is cleaned, disinfected, and completely dry, reassemble your sifting cat litter box and replace the litter with new and fresh litter. Bam! You're ready for another week.
Q:

How do I change to a sifting litter box?

A:

Making the switch to a new litter box can be difficult. It may even require some extra patience for it to go smoothly, so don't let it discourage you if it's not happening as quickly as you'd thought. The best way to view this transition is to imagine if you are litter box training your cat all over again, but with a sifting litter box instead.
Positioning
Once you've got the tray all set up, place it somewhere that you think your cat will feel secure when using it. Right next to their normal litter box could be a good place to start. It will offer them the option to use their old one, while also calling attention to the new one when they are needing the toilet.

Pick Your Litter Carefully
You have to consider that just changing the place that they urinate is already a huge change for them. It is best to stick with the same litter they already know so that the scent remains familiar. You could add a little bit of litter from their old box into the new one to transfer their scent for them.

Only once they are settled into the new box and have been using it for a few months should you look to changing the litter. It is best done gradually. To do this, mix the new litter with the old for a week before fully transitioning.

Leave the Old Box Dirty
This may sound a little bit odd, but by not cleaning the old litter box, you can make the new box seem much more appealing and encourage the transition to take place much quicker.

Give it Time
Remember, patience is a virtue. Give your cat the time and space they need to adjust to their new bathroom setting. Observe how they respond to the new sifting litter box for a couple of weeks, and if they're not acting interested, then perhaps introduce a positive reinforcement technique. This will better encourage them to interact with the new box. The process can take as long as a few months to get a cat adjusted to a new litter box, especially if they are particularly stuck in their ways. But once it's done, you and your cat be better off for it.
Q:

How often should I change cat litter?

A:

Cats that use litter boxes can become extremely fussy about their hygiene. As a result, they require their litter box be changed at least two times a day.

This can be difficult if you have a particularly busy schedule and struggle to find the time. Sometimes, it can take 20 minutes to clear out a litter box! This is why a sifting litter box or self-sifting litter box can be a huge help. A sifting litter box is quick and easy to clean, taking only a few minutes to clear their tray of all waste. It doesn't only save you time, but effort and money as well.

Old and dirty litter should be replaced with clean litter every 1-3 weeks, depending on the kitty. After using the sifter tray for several days, you can top off the previously dirty litter with a small amount of new litter. That way, your kitty is certain to have a fresh and clean place to go. Head over to our review of the best cat litter for more choices.
Q:

Why is it important to clean my litter box regularly?

A:

First and foremost, every pet owner should want their pets to be happy and relaxed. Cleaning their litter box daily is doing just that for your cat. Whether out in the wild or domesticated, a cat is a very clean creature. They will never go to the bathroom in the same place, especially if it is still dirty. So if you leave your cat without a clean litter box, they will start to find clean places to go instead (and nobody wants that!).

If you want to avoid your cat leaving a stinky gift on your bed or in your shower, you may want to consider sticking to a regular cleaning schedule. Slip on those gloves and get cracking on that litter box!
Q:

Can I use different litter with my sifting litter box?

A:

Each sifting litter box has its own requirements for what litter is best. The litter you choose will need to be small enough to fit through the holes in the sifting tray. When you're looking for a litter box with a sifting tray, be sure you know what litter that particular sifting manufacturer may recommend.

The good news is that most clumping litters can be used with a sifting litter box, as the granules are usually quite fine. They only clump when the litter has been soiled. Pine pellet litter is also great to use, as it will turn to dust once soiled and easily fit through the sifting holes.
Q:

What is pine pellet litter?

A:

Pine pellets are made from sawdust particles. When used as litter, it works by turning back into sawdust when it is exposed to moisture. Pine pellets are ideal for avoiding solid clumps of urine-soaked litter in the bottom of your tray, as it simply crumbles into dust and doesn't remain wet. The best part? It is super easy to clean up!

Additionally, the wood will absorb the horrid and overpowering ammonia smell that cat urine gives off, leaving your house smelling fresh and litter-box free.