PetSide may earn a small commission from affiliate links in this article.
Learn more
At 5 a.m. on Monday 29th March in Temple City, California, a home invader chose to enter the wrong house. After being alerted to the presence of a stranger in his home by his dog, James Hardan, a 69-year-old Vietnam war veteran held the intruder at gunpoint until the authorities arrived and arrested him.
The Hardans adopted Angel,  a young 3-year-old Maltese, whilst she was still a puppy just a couple of years ago. Angel showed her courage and love for her owners that day, as she covertly notified Mr Harden of the trespasser in the early hours of the morning in the hopes of protecting them.
"I protect her, and she protects me." Hardan told KCAL9 News.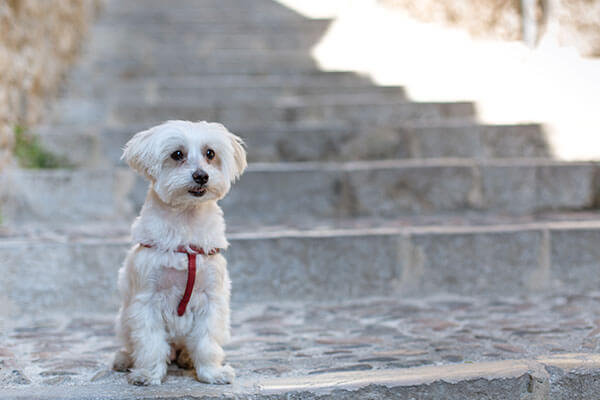 Angel is an ordinarily sweet, mild mannered, calm dog, but this morning she wasn't in her usual sleeping spot in their Los Angeles- area home, but rather Hardan woke to find Angel on his chest.
Speaking with KCAL9 News Hardan said ""Within about 30 seconds, she'd come back, jumped up on the bed, put her paws on my chest and started tapping and growling,"
Upon waking, Hardan saw a figure standing in his bedroom doorway, who then left to go to another room of their house, this triggered a self-defence response from Hardan.
With years of military training behind him, the experienced veteran climbed out of bed, leaving his wife to sleep, and when he noticed the intruder heading into the bathroom, slipped into another room to fetch his gun. He then followed the trespasser, opened the bathroom door and warmed the man not to move a muscle.
"I pushed it open, pointed the weapon at his head and told him, 'Do not move. I will blow you away,'" Hardan described, "He said, 'I'm your son's friend.'"
Hardan knew this to be a lie and proceeded to hold the 32-year-old criminal at gunpoint until deputies were able to reach the home and arrest the man on suspicion of burglary.
"I knew he was definitely not in his right mind," Hardan explained.
The suspect apparently made it past three highly secure locked gates before finding a way to access the Hardans' home through a locked side door.
Harden had served in the U.S. Army Special Forces, and had used what he learned about self defence to protect himself and his wife that morning. Harden became emotional when speaking about how he could have taken the intruder's life, and how he had considered the possibility of the man having a family.
"The only thing that stopped me from pulling the trigger was the fact that I said, 'That could be somebody's daddy.' And I didn't want to leave a child homeless," He told KCAL9 News, with a catch in his throat.
His wartime experience is exactly what gave him a level head in this terrifying situation, but it would have amounted to nothing had Angel not spotted the 32-year-old stranger and quietly alerted her adopted dog-dad to the situation.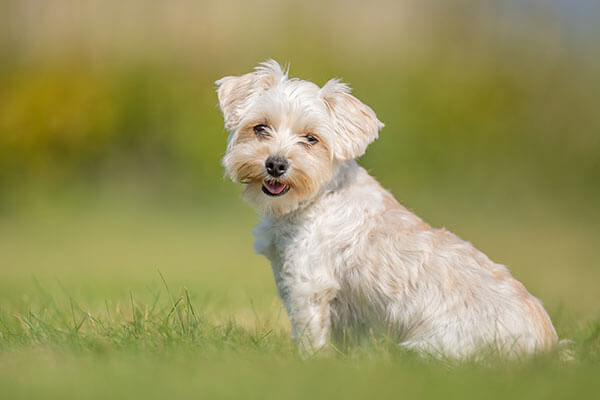 Barking would have only served to notify the intruder that she was aware of his presence and possibility made matters worse as well as put the family in danger. Thankfully, Angel seemed to exhibit the same calm, level head as Mr. Harden on spotting the trespasser in their home.
Harden could not be more thankful to his beloved Maltese for coming to him and giving him the chance to protect his family, crediting Angel for saving them both.
"She took care of the ones who loved her. She's got a special place in my heart, and she's done a great job. I was very proud of her."