PetSide may earn a small commission from affiliate links in this article.
Learn more
French Bulldogs have been rocketing up the American Kennel Club annual ranking list for favored breeds for the past few years, and in 2020 have finally overtaken German Shepherds and Golden Retrievers, making them second only to the Labrador.
Labrador Retrievers, gorgeous, loveable, playful pups used for so many important jobs such as seeing-eye dogs, therapy dogs, and fisherman's companions, have graced the top spot of the American Kennel Club annual ranking list for 20 years straight! And whilst there are countless beautiful breeds out there that have become an integral part of their family, the Labrador Retriever has proven itself to be unbeatable all these years.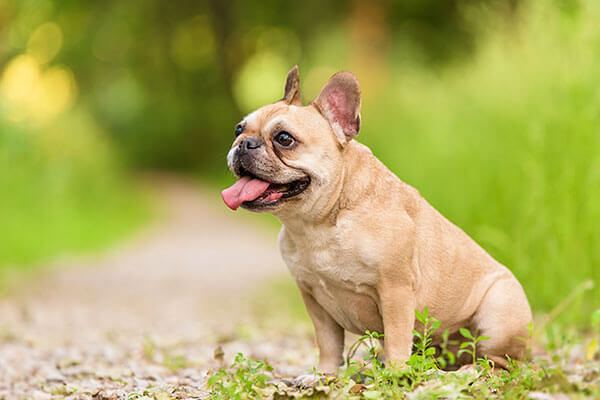 It is worth noting that the AKC annual ranking does not include mixed breeds or mutts, Neither does it include designer hybrid breeds,  only the breeds that they have fully recognized.
French bulldogs have spent a long time low down in the list. In 1991, when the Labrador Retriever was first announced as America's favorite and began its 30-year long-reign, "Frenchies" were only marked as the 82nd breed of choice.
Brandi Hunter, a spokesman for the American kennel club, has said "They're not the type of dog to go hiking with you, but if you want a dog that's going to snuggle up with you, be cute, be adaptable, minimal grooming…that's the kind of for you."
French bulldogs are extremely cute, very loving, doting, spirited dogs, that will always show their appreciation for the home that you give them.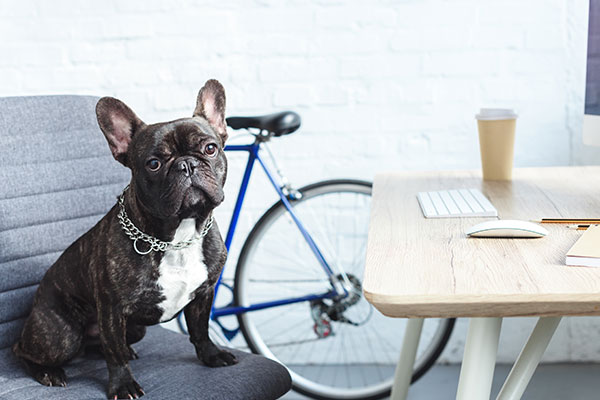 limb up the list to become the US favorite has been arduous and long, the past few years had been a wild ride that has brought them flying to the top to meet the reigning champions head-on.
A multitude of A-list celebrities has been proud owners of French Bulldogs for many years including; Hugh Jackman, Martha Stewart, Leonardo DiCaprio, and Lady Gaga. Lady Gaga, in fact, made headlines during February of 2021 by offering half a million dollars for the safe return of her team beloved French bulldogs Gustav and Koji who had been stolen from her during an armed robbery that resulted in the shooting of her dog walker, who thankfully will fully recover. The Frenchies were later recovered and returned safe and unharmed.
The increase of celebrities owning French Bulldogs may have very much aided their rise in popularity, but it has also come with the unfortunate and inevitable fact of more French Bulldogs being abandoned as well. Dogs bought as part of a fashion are often bought for their looks, without any prior consideration or preparation being made, such as research into the breed's needs and temperament. Frenchies are known to be quite vocal and, though they are very sweet, can also be very high maintenance and demanding.
In 2017 Battersea Dogs and Cats Home and the Royal Society for the Prevention of Cruelty to Animals both stated that they are receiving a lot more French bulldogs than they ever have in past years,  this pedigree breed has fallen prey to celebrity trends, and ignorant ownership. unprepared owners are finding them difficult to handle and failing to keep up with proper care, resulting in the surrender of their dog to rescues or shelters.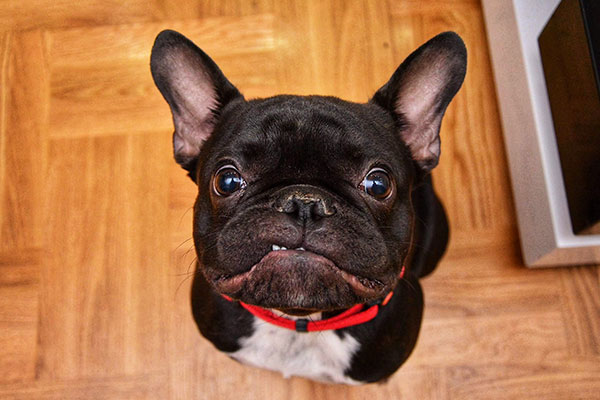 German Shepherds have also found themselves in the spotlight more recently due to Champ and Major, the first dogs to live in the White House since the End of Barack Obama's administration in 2017.
German shepherds currently rank third behind French bulldogs in the AKC annual ranking list, and will likely continue to rise in popularity over the next 4-8 years during the administration of President Joe Biden.
It's currently a battle to the finish between the Labrador Retriever, French Bulldog, and German Shepherd to see who will end 2021 on top!