PetSide may earn a small commission from affiliate links in this article.
Learn more
One of the Oldest Breeds In the World
The indigenous "witch dog", or aso ng gubat dog of the Philippines, is one of the oldest dog breeds in the world. Its bloodlines go back 36,000 years and it is said to be the only indigenous wild dog of its area.
This dog is wild, ruthless, and a bit insane. It refuses to breed with other dogs, keeping its bloodline pure. It sheds its claws regularly, climbs walls, and hunts cobras. It even looks like a tiger, with its dark-brown coat and black stripes. It exists in the Bukidnon lands of Mindanao, and nowhere else.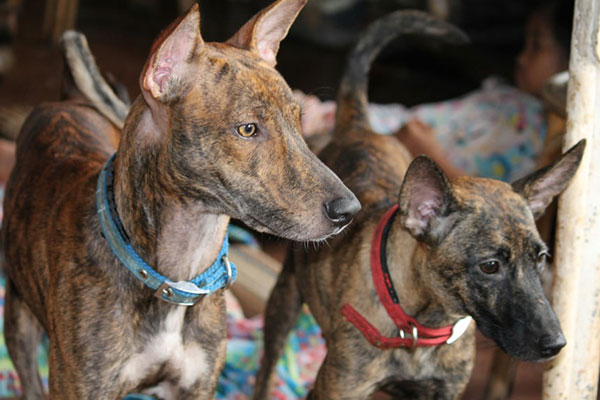 Researcher Reveals Dog's Individual Traits
Indigenous canine researcher, Tom Asmus, raises ten of them in his conservation area. He claims that they are the only dogs that can survive independently in the jungle and are extremely difficult to domesticate. "They have little resistance to common domesticated canine illnesses," he says. Asmus adds that he must be careful with his wild group. "If I let them loose, they kill domestic dogs, goats, cats, and all kinds of poultry. They see no difference in a rat and a cat."
Even still, these dogs are fascinating. They are the purest dog breed in the whole country and their killer-instinct gives them a high value. Their other traits consist of: Black lips, black gums and roof of the mouth, and spotted tongue. They possess a slightly curled tail, like a Shiba Inu, and sharp, pointed ears. Their angled jaw only adds to these affects.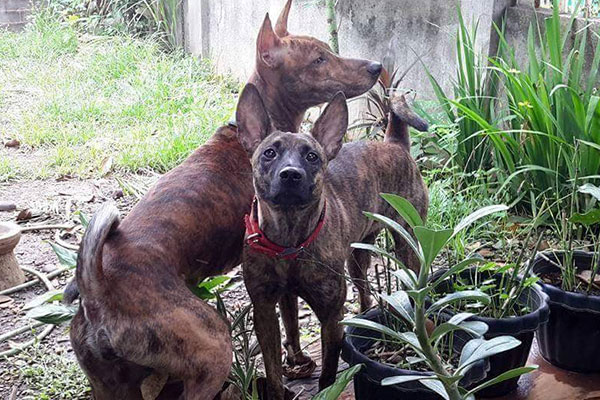 Wild Dogs Feel More Legend Than Life
These dogs are so rare, they feel more like a legend than real life. "Most Filipinos think that the aso ng gubat is only a myth and doesn't exist," Asmus says. The Lumads of Bukidnon believe them to be a legend that can curse your family if they are killed. The Lumad also see these dogs as forest spirits more than living creatures, believing they should be respected.
These people are not far off. Researchers are still looking for evidence to prove these dogs' lineage. Asmus has submitted samples of his dogs' DNA to canine researchers worldwide. He hopes the World Canine Genome Project can accurately identify whether these ravenous dogs are a unique breed all their own or simply another breed of canine. Either way, these dogs are certainly something to talk about.