PetSide may earn a small commission from affiliate links in this article.
Learn more
Adorable Dog Sweaters Save A Shelter
Maisie Green loves dogs just as much as she loves knitting. That is why she crafts homemade blankets, sweaters, and coats to donate to shelter dogs.
You read it correctly. This adorable U.K.-based woman has been knitting all kinds of great goodies and offering them to the shelter dogs of Dogs Trust Basildon. Dog shelters can always use the help, as this United Kingdom shelter houses over 16,000 stray dogs. They are paw-sitively grateful for Green's 450-plus donations.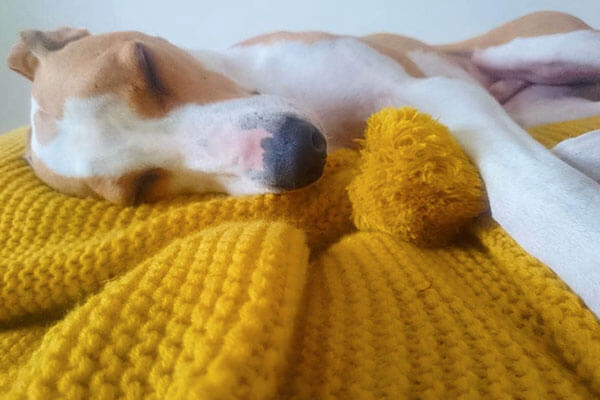 Knitting for A Profound Purpose
Many of these dogs have yet to find their forever home. With winter on its way, Green thought the best way to help was to knit little dog-sized sweaters. If the dogs are warm and happy, then it will be easier to connect them with an adoptive family.
A Little Love Goes A Long Way
Maisie Green's donation project has filled her with a sense of purpose. People have named her Animal Rescue Hero because of it. "It keeps me busy…I'm delighted to be helping the four-legged residents at the center in some way," says Green. She claims the project takes her about three days to fully knit a blanket and only one day to complete a doggie coat. Visit the Dogs Trust Instagram page! You'll see cute pictures of puppies cuddling their new blankets and snuggling into knitted coats. In the Instagram, you'll also spot Maisie Green herself, posing proudly with her stack of donated doggie clothes.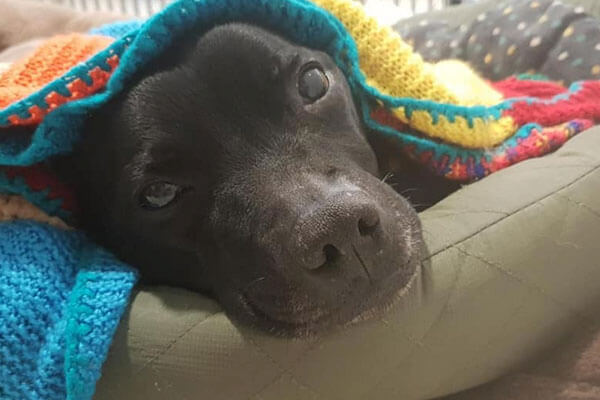 Shelters Need Your Help
Want to help out? Following in Green's footsteps is easy! Knitting is helpful, but not a requirement. Shelters like Dogs Trust can use anyone who is interested in dog walking, fostering, kennel cleaning, and organizing adoption paperwork. Be like kind, thoughtful Maisie Green and reach out to your local shelter today! The doggos there will certainly appreciate it.