Munchkin Cat: Cat Breed Information, Characteristics and Facts
There are kitties that can melt your heart because of a very unique physical characteristic that they possess. One such feline is the Munchkin. This cat looks more like the result of a science project-gone-wrong, where somebody crossbred a Dachshund with a Persian cat. Although this low-riding feline may not have the long limbs of other cat breeds, it is a kitty that is never short on energy, playfulness, and enthusiasm. As short as its legs may be, the Munchkin knows how to put these limbs to good use. And this often translates to endless hours of exhilarating fun.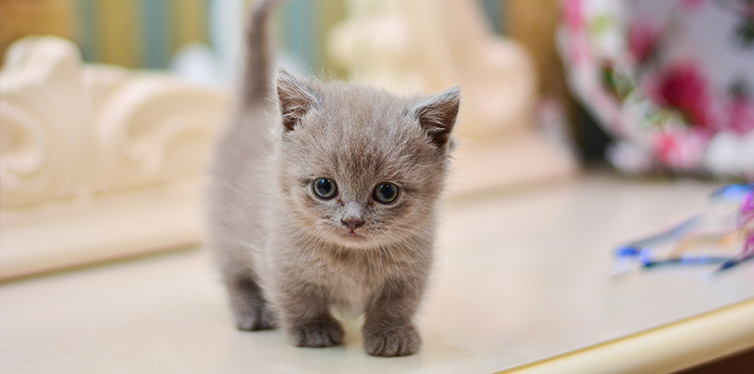 History of the Munchkin Cat
The origin of the Munchkin cat is very controversial. It is not the result of an unethical laboratory experiment, that's for sure. It is more the product of spontaneous genetic mutation, whereby the gene that codes for the length of the leg bones has somehow "changed".
Cat biologists say that this "mutant" gene is an autosomal dominant trait. What it means is that it only needs one parent with the defective gene to transmit the trait to at least 50% of its offspring. Now, if you have both parents having the defective gene, 50% of their offspring will have the defective gene, 25% will not have it, and 25% will die.
It is the 25% mortality rate that many cat fanciers and bioethicists alike do not like about the breeding of the Munchkin. For them, breeders of "defective" cats show a blatant disregard for the established "norms" of feline breeding.
As such, many raised their eyebrows when The International Cat Association gave its full recognition to the Munchkin as a breed in 2003.
The first documented cases of cats with short legs were those of Dr. H. E. Williams-Jones. The British veterinarian reported 4 generations of short-legged cats that were otherwise healthy and "normal". The only obvious difference compared to other cats is the short legs. These short-legged felines, however, disappeared during the Second World War.
The next reported sighting of short-legged cats was in Stalingrad in 1956. There were also reports of short-legged felines living in New England in 1970. The most notable sighting so far is the one in Rayville, Louisiana in 1983.
Sandra Hochenedel rescued two pregnant cats and kept one of them as her own. She named the cat Blackberry. When Blackberry gave birth, half of her kittens had short legs. Hochenedel gave a male short-legged kitten to Kay LaFrance, whom the latter named Toulouse. Munchkin fanciers recognize Blackberry and Toulouse as the forebears of the modern Munchkin.
Since LaFrance did not have Toulouse neutered, the number of short-legged cats in Monroe, Louisiana started to grow. Recognizing that they may have discovered a new breed of cat, the two friends contacted Dr. Solveig Pflueger from the Genetics Committee of TICA. Pflueger worked with Dr. David Biller to determine the genetics of the short-legged cats. Their study determined that these cats had an autosomal dominant trait that affected the length of their leg bones. The same study revealed that there are no spinal problems that are often associated with short-legged animals like the Dachshund and the Welsh Corgi.
In 1991, TICA showcased the short-legged cats on national TV. It did not sit well with cat fanciers, many of whom thought that the Munchkin was a feline Frankenstein. This did not deter the TICA into accepting the Munchkin into their New Cat Breed Development Program is September 1994. It would take 9 years for the TICA to provide the official recognition to the breed with its own Championship status in May 2003.
Quick Facts about the Munchkin Cat
Despite the controversies surrounding the Munchkin, there are an increasing number of cat lovers who would like to have this cat in their household. Here are some more fascinating facts you have to know about this cute and adorable short-legged cat breed.
Munchkins, as cute and adorable as they are, should only mate with other, "normal-legged" cat breeds. When it comes to the cat breeds that Munchkin breeders use in the breeding process, they always go for a LaPerm, a Himalayan, a Persian, an Exotic Shorthair, a Scottish Fold, a Sphynx, a Persian, a Bengal, or an American Curl. In reality, it is possible to cross a Munchkin with any purebred cat if one wants to develop a short-legged version of the purebred kitty.
Munchkins can come in three different lengths of legs. They are the standard, the super-short, and the rug-hugger. Standard Munchkins come with the same leg length of the non-Munchkin parent. Super-shorts have their legs shorter by about an inch or two. Rug Huggers are those with ultra-short legs, often 3 to 4 inches shorter than the standard leg length of the non-Munchkin parent. 
On the average, Munchkins can weigh between 6 and 9 lbs and be as tall as 7-8 inches, depending on the other non-Munchkin parent.
Russians call the Munchkin Stalingrad Kangaroo cat. It has the ability to sit upright like rabbits and prairie dogs. This is because its hind legs are a bit longer than its front limbs.
Munchkin cats have an uncanny attraction for anything and everything that "shines". This gives them the moniker "magpie cats" because of their insatiable appetite to hide shiny objects in places where they can retrieve them later to play with.
These short-legged kitties can be very expensive. The cheapest can cost you $300. More reputable breeders can charge up to $2,000 for a Munchkin kitten.
They are the feline equivalent of the sausage dog, the Dachshund. They have long and slender bodies, propped by four short legs.
Munchkin cats can live up to 15 years, with the minimum at 12.
They can be either short-haired or long-haired. Short-haired kitties have plush medium-length coat. Long-haired Munchkins often have smooth and silky semi-long coat. These can have different colors and patterns.
The Munchkin may have a troubled and ethically-contemptuous past but it's now recognized by every major cat fanciers' organizations, except the Cat Fanciers' Association and the American Cat Fanciers' Association.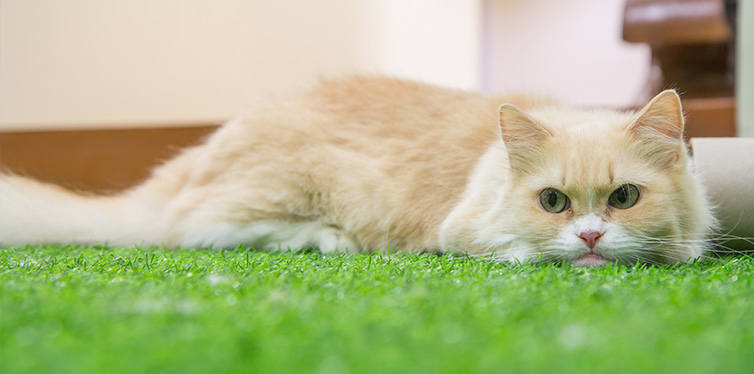 Things You Should Know
If you think the quick facts about the Munchkin has further strengthened your resolve to get this kitty for your home, hold that thought. There are a few more important things that you have to understand before making the decision to bring a Munchkin home and make it a part of your family.
Health
Munchkins do not have health problems in their spines, joints, or bones. This is contrary to what many detractors of the breed have predicted. They say that Munchkins are at an increased risk of developing spinal malformations like scoliosis and lordosis. They may also be more prone to osteoarthritis.
The allegations are not baseless, however. Short-legged dogs like Dachshunds and Pembroke Welsh Corgis are known to be at an increased risk for the development of spinal health issues and bone and joint problems.
However, one also has to understand that these diseases can develop not only in short-legged dogs. Hip dysplasia is also common in large dogs with normal-length legs like Labrador Retrievers, German Shepherds, and Great Danes. Intervertebral disk disease is also common among Cocker Spaniels, Pekingese, and Miniature Poodles.
To date, however, there are no health issues such as hip dysplasia and other spinal problems affecting the Munchkin.
While the health picture of Munchkins is much better than what its detractors have painted, this is not a guarantee that it will never get sick. It is still a cat that is at risk of other health problems like Hypertrophic Cardiomyopathy. Hyperthyroidism, pancreatitis, lower urinary tract disease, and uremia remain a possibility. One also has to look at the health of the non-Munchkin parent as there's a 50 percent chance its disease can get transmitted to the Munchkin kitten.
Feeding
There are no special diets for a Munchkin. It should benefit from high quality cat food that's composed of more proteins and fats than carbohydrates. One also has to understand that this kitty has a high level of energy. As such, it should do well on a diet that has more calories than usual. The calories should come from fats and proteins, however. Although carbohydrates can provide the cat with readily-available energy.
Wet cat food remains the best diet for this kitty. It has sufficient moisture to help address any risk of kidney disease. But if you can adhere to a high-quality raw cat food for the Munchkin, this is a lot better.
Care
Munchkins have short legs. This is a fact. As such, jumping to an elevated platform may be challenging for them. This can result in injuries, leading to a reduction in the cat's quality of life. However, one cannot restrict the Munchkin to floor-only activities. This is a very playful and energetic cat that loves to explore its surroundings and have a good time with its owners. Hence, having a cat tree with several "floors" or tiers should come in handy. The height of these tiers should not be too high to allow the Munchkin to leap to the next higher platform.
Munchkins are also intelligent kitties. Therefore, they need mentally-stimulating activities that can last the whole day. Interactive toys and other similar feline playthings can do an excellent job in keeping the minds of these felines super-sharp. They require an owner who is patient in teaching them a new trick every day. This is in addition to the playtime that they expect their owners and their children have to spend with the cat.
Regular veterinary checkups are a must for the Munchkin. It may be a healthy breed, but it's a lot better to keep tabs on any developing disease. Getting mandatory and optional vaccine shots is ideal. Subjecting the cat to an annual wellness exam and screening tests can also help. And since you're already in the vet's clinic, having the Munchkin's teeth professionally-cleaned will result in a better all-around health.
Litter boxes need to be clean, fresh, and smelling nice all the time. It may also need its own bedding as well as separate bowls for feeding and drinking. When it comes to the Munchkin's hydration, it's best to get a pet drinking fountain.
This is not a cheap cat. And it is a very adorable kitty, too. This makes it a magnet for troublemakers who may want to make a quick buck out of the Munchkin. Besides, the outdoors are very dangerous for a domestic cat, let alone one with very short legs. It is for this reason that the Munchkin should always be kept indoors.
Grooming
Longhaired Munchkins deserve daily brushing while shorthaired ones can do well with a weekly routine. These cats also need everyday cleaning of their teeth and gums. Other routine grooming activities include trimming of the nails every month and cleaning of the ears every 2 weeks.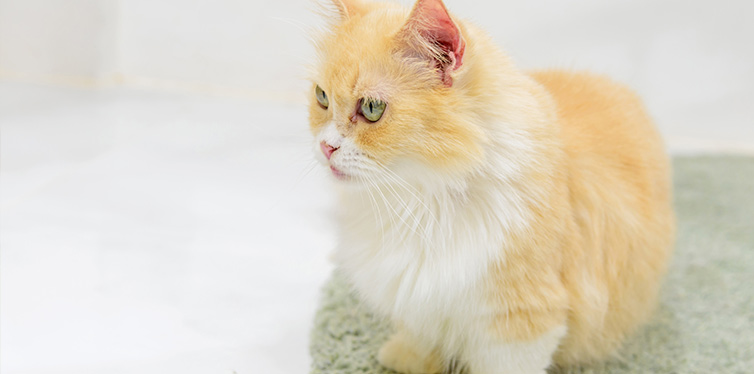 Temperament
Regardless of what its detractors say, the Munchkin is a playful, energetic, friendly, intelligent, and affectionate cat. It finds the company of other cats and other pets to be very stimulating. It loves to play with them. And in cases where there are no other pets in the household, the Munchkin will turn to the kids of its owners for some quality playtime.
When not playing, which is very rare, the Munchkin is happy dozing off on the lap of its owner. It doesn't mind getting carried around and cuddled to sleep. In fact, it relishes in the opportunity since it can derive satisfaction from knowing that its owners love it so much.
This cat doesn't look at its short legs as a handicap. As such, most newbie owners underestimate its speed and agility. The only thing that this kitty cannot do is jump or leap like a kangaroo. Anything else, the Munchkin can execute with relative ease and with the finesse of a feline gymnast.
Munchkins may have had a troubled past, but only time will tell whether it has already weathered the stormy waters of its existence. From the looks of it, more and more people are accepting the Munchkin into their homes. Maybe you should start considering one yourself, too? If you do, make sure you understood everything we presented herein. This is a lovely cat that deserves all the affection you can give it.
Sources:
Munchkin Cat – Animals Club
Related Reads
Related Reads