The Best Cat Shampoos for Bathing Your Feline in 2022
Last Updated: January 4, 2022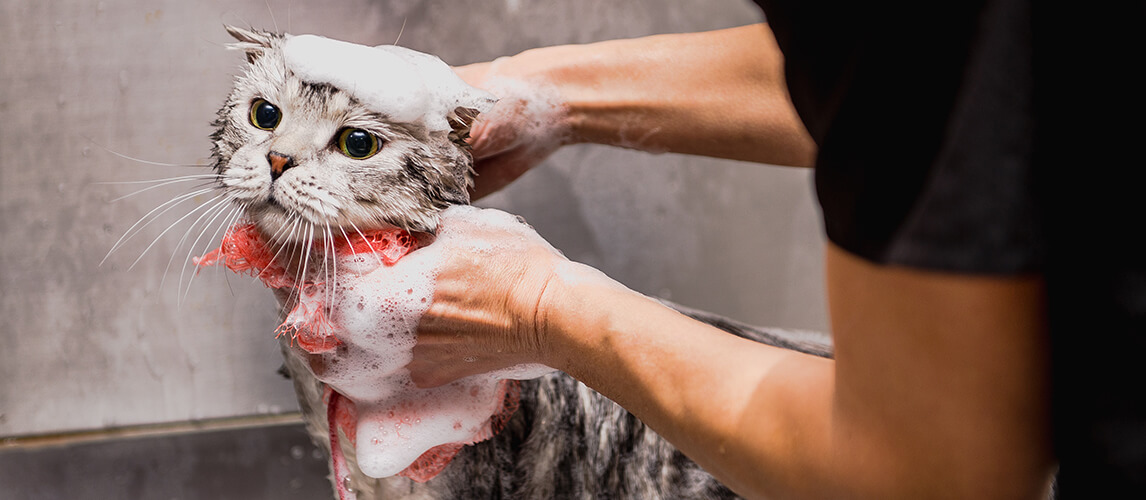 PetSide may earn a small commission from affiliate links in this article.
Learn more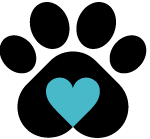 By Petside
Published 10:27 am
While cats are dedicated self-groomers, this doesn't mean that they can't benefit from an occasional bubble bath! Perhaps your kitty has rubbed themselves against something dirty that is dangerous to lick off, or they have a health condition that restricts their movement, or maybe you have a hairless cat that requires frequent bathing.
Whether you're planning on bathing your kitty for the very first (and last) time or this is something you intend on doing on a regular basis, a proper cat shampoo is a must-have. We reviewed dozens of different formulas to find the best of the best, including both liquid and dry cat shampoos, as some kitties loathe the feeling of water on their skin. To further assist you in making an informed purchasing decision, we also put together a comprehensive buying guide, so stay tuned until the end!
The Best Shampoo for Cats
Best Cat Shampoo Buying Guide & FAQ
Regularly bathing your cat will keep their coat shiny and thick, and their skin supple and healthy, but only if you choose the right pet-friendly shampoo. The list above contains some of the best formulas that the market has to offer, so whichever product you choose, we're certain that both you and your kitty are going to like it. However, if you could use some help in picking out the best cat shampoo for your pet, this buying guide can help point you in the right direction. Here, we cover everything you need to know about cat shampoos, including how to choose the right one for your kitty's skin and fur, as well as how to properly bathe your cat. So, without further ado, let's get to it!
What to Consider When Buying a Feline Shampoo
To get the best cat shampoo for your kitty, consider the following things:
It is always worth checking the back of the bottle before settling on the shampoo. Since cats groom themselves all the time, they are likely to end up ingesting whatever is on their coat, so you need to know more about what is going into their body. Bear in mind that words such as 'organic' and 'natural' don't necessarily mean that they are good for your feline. Train yourself to look beyond the marketing language and you will have a better idea of what is going on. That said, natural ingredients such as aloe vera, oatmeal, and glycerin are always welcome in pet shampoos. If your cat is suffering from a pest condition such as fleas, you may need to use a shampoo that contains harsher chemicals, but it is worth consulting with your vet beforehand for confirmation.
Restriction of Harsh Chemicals
Following on from the point above, cats that have especially sensitive skin should avoid harsh chemicals in shampoos that can end up damaging and irritating their skin. If you are ever unsure about putting something on your cat's body, it is always worth consulting your vet. That being said, heavy fragrance should be avoided as much as possible. While some cats don't mind some fragrance, others - especially those with sensitive skin - will find it irritating. A few examples of other chemicals to avoid include parabens, sodium laurel sulfate, pyrethroids, and petrochemicals. If you're unsure which product is best for your sensitive pet but can't visit the vet, check out formulas labeled as "hypoallergenic shampoo"; these should be free from all harsh chemicals.
While many shampoos are for general usage on all felines, others are designed for specific cats. For example, there are special shampoos for kittens as well as senior cats. Also, there are those which are made for felines with sensitive skin or those with particularly long coats. If you have a cat who has an aversion to going anywhere near water, a dry shampoo may be the best option. So, before settling on a specific product, consider if your kitty or their skin or coat has any specialized needs.
Shampoos for Specific Health Conditions
You can also look into getting a shampoo for your cat that is made for their specific health condition. For example, some formulas can reduce the risk of hairballs, while others fight against skin conditions like dandruff. Also, some will help to deal with ticks and fleas which have made their home on your cat. If your cat is suffering from a specific health condition, it is worth speaking to your veterinarian for more information on the best way to deal with it.
Check out our articles on the Best Flea Shampoo for Cats, Best Flea Treatments For Cats, and Cat Hairball Remedies.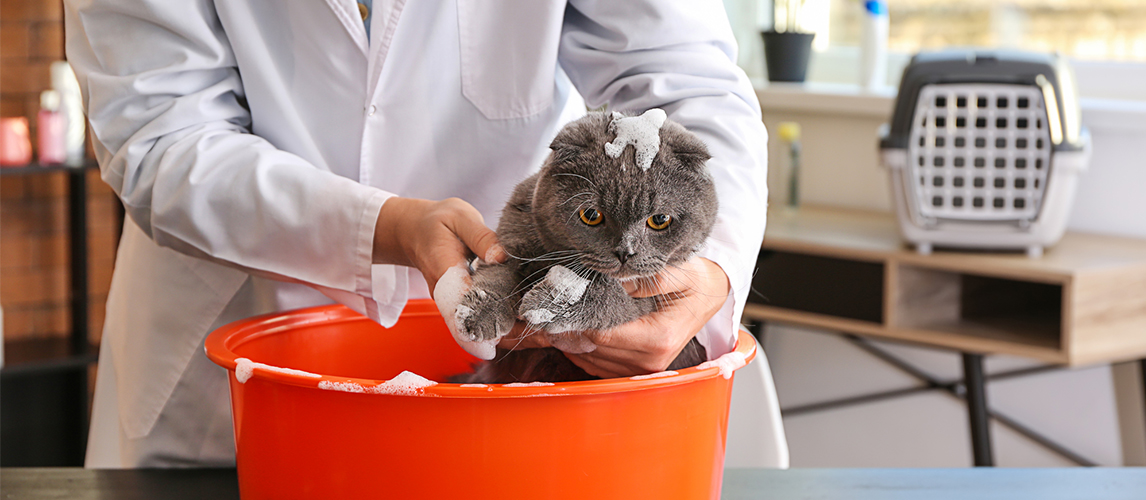 Do Cats Need Baths?
If you have ever tried to bathe your cat before, you will probably already be only too aware that most felines don't enjoy it! The question of whether cats need baths is one which is hotly debated. Obviously, cats are self-grooming animals, and this leads some people to conclude that bathing them is not worthwhile. However, giving your feline friend a bath can have some positive benefits on their skin and coat.
There are some situations when giving your bath is advisable. For instance, if they get covered in dirt or any kind of substance which they shouldn't ingest, bathing them will prevent them from licking the affected area during their regular grooming session. Similarly, if they get something stuck around their paws or bottom area, it is a good time for a bath. Alternatively, your cat may have matted hair or some other kind of fur problem which needs to be cleared up. Bathing can also help to fight back against excessive shedding which can lead to a thin and dull coat.
When some cats get older, they become less fastidious in their grooming, so you may have to give them a bath yourself from time to time. Alternatively, they may be suffering from some sort of physical impediment which makes bending difficult or they may be simply overweight. Of course, there are also various skin and coat conditions which may make it necessary to wash your cat with a special medicated shampoo.
There are a number of benefits that come from regularly bathing your cat. First of all, you have the obvious cleansing and refreshing effects on your feline's coat and skin. Also, bathing helps to remove loose hair from your cat's coat, stopping the fur from getting all over your house and clothes, and decreasing the number of hairballs that your cat will get from grooming themselves. If you have allergy sufferers in the house, they are more likely to be able to tolerate a clean cat compared to a dirty and hairy feline.
Additionally, when you are bathing your cat, this gives you the opportunity to give them an inspection and discover any injuries or health problems that they may be suffering from including ticks, fleas, rashes, or other infections. Discover these issues early and you will be able to report them to your vet and take action against them at the soonest possible opportunity. You will also have the opportunity to remove tangles and mats from their fur, which can prove to be uncomfortable for your cat. Finally, you have the simple pleasure of your cat looking and smelling at their very best!
You may also like our articles on Brushes For Cats, Cat Brushing Gloves, and Cat Ear Cleaners.
Different Types of Cat Shampoo
There are several different types of cat shampoo which are all worth considering in more detail before you settle on the right one for your furry friend.
The most standard type of cat shampoo is usually made with a host of natural ingredients that are designed to cleanse your kitty's fur without irritating their skin. Usually, they have moisturizing properties to help to soothe dry and itchy skin, and often promise to leave your cat smelling great with a range of scents as well.
This type of shampoo contains a conditioner as well as shampoo. As well as soothing and cleaning, it also offers a conditioning and detangling effect. This type of shampoo usually contains the same kind of natural, pH-balanced ingredients, and is especially useful for cats with longer coats.
You can also choose to buy a shampoo that has been specially formulated for kittens. These shampoos have been designed to be especially gentle for use on young cats and are also suitable for pregnant felines. Getting your cat into a bath time routine from a young age will help to make the job of washing them so much easier in the future.
Just as you can buy dandruff shampoo for humans, the same goes for cats as well. It is specially designed to reduce excess dander, as well as preventing dry, flaky skin, but still has the same cleaning and deodorizing effects of other shampoos for cats. Homes with cat allergies will particularly benefit from this type of product.
Finally, we have the type of shampoo which doesn't require water to work. If your cat resists water with every fiber of their being, this may well prove to be the best choice. All you have to do is apply the product and massage it into your cat's skin. You should then let your cat air-dry, before brushing to remove accumulated dirt and debris.
Our Top Pick
While all shampoos featured on our list are undoubtedly great products, the Pro Pet Works oatmeal shampoo and conditioner has to be our number one choice. Recommended by vets, it contains a host of natural and skin-friendly ingredients that are beneficial for dry, sensitive or itchy skin.
Soap-less and detergent free, this formula is designed not to cause any irritation. Some of the main ingredients include organic aloe extracts, hydrolyzed oat proteins, and vitamins A, D & E. It really ticks all the boxes and does everything that you would want from a high-quality natural cat shampoo!
You may also like our article on Vitamins For Cats.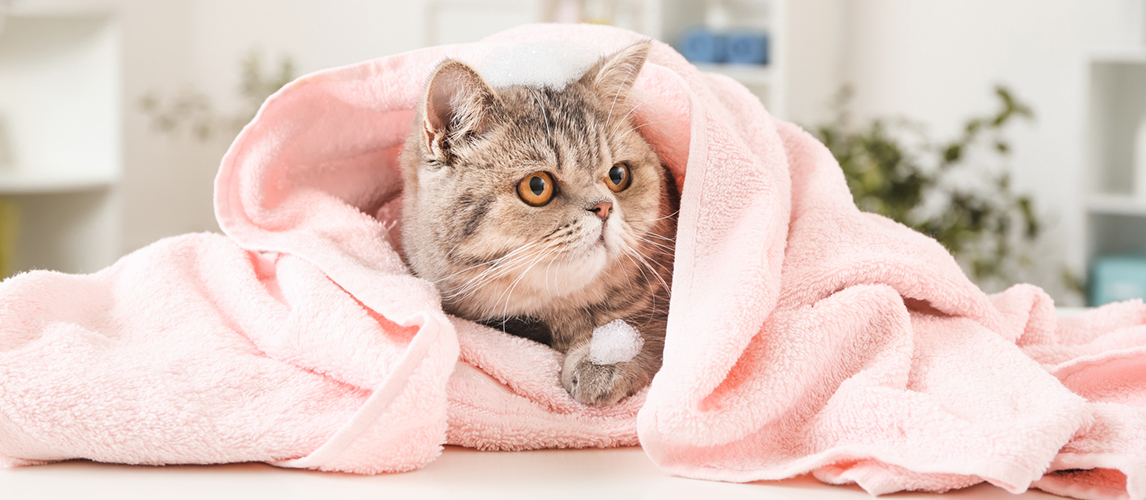 FAQ
Q:

How Do I Properly Bathe my Cat?

A:

As we have already mentioned earlier on, bathing is an activity that many felines do not enjoy, so you are going to need a lot of patience, as well as taking the right approach. If you have a second person to comfort your cat while you are bathing them, this will help to make your job a whole lot easier. Get everything you need in one place to ensure that there are no disruptions. If your cat gets away, they are likely to be very hard to catch again! As well as your chosen shampoo, you will also need some rubber gloves, a small cloth for their face and some cotton balls for their ears. A gentle spray bottle will help with rinsing, while a large towel will ensure that they get warm and dry quickly after the bath.

Most of the time, bathing your cat's body will be enough. Many felines get scared when water goes anywhere near their face, and you should certainly avoid submerging their head entirely. Bear in mind that even the calmest of cats can end up scratching and biting if you are not careful.

Many people choose to bathe their cat in a sink rather than a bathtub. Whatever you choose, fill it with lukewarm water and wet your cat's body from their shoulders to their tail. Grab the shampoo and start lathering and massaging it into your cat's coat. After you have covered as much as you can, rinse it off as thoroughly as possible. To clean their head, you can use a dampened washcloth, while a cotton ball can be used for their ears. Avoid putting anything directly into the ears themselves.

Once you have finished washing your kitty, you can now put them onto the towel and fold it around them. Dry as much of their body as you can – or as much as they will allow you at this stage! If your cat has long hair, you can try using a blow-dryer on them, but if it proves to be too scary, you should avoid this drying method.

If you have a cat who is impossible to bathe in water, you could always look into dry shampoos. Choose an area where you would like to bathe them. An enclosed area like a bathroom works well. Start by brushing your pet thoroughly using a stiff brush to remove loose hair and debris that has got trapped in their fur. Start by shaking a small amount onto your pet's fur to ensure they don't have a negative reaction. You can either use a soft brush or your fingers to massage the formula into your cat's fur. Continue until their body has been properly covered. The shampoo needs to set for around 20 minutes – or as long as 50 minutes if your pet's fur is particularly dirty. Once the job is done, you can brush your pet thoroughly to remove the excess formula.
Q:

Can I Use Human Shampoo on my Cat?

A:

You should never use human shampoo on your feline. Cat shampoo has been specially formulated for your cat's sensitive skin, and usually contains all-natural ingredients. Even the mildest of human shampoo and conditioners are likely to have a negative effect on your cat's skin. Not only is it likely to dry it out, but it is also likely to cause irritation as well. Choose a product from the list above instead and you can give your cat a bath which is going to have a positive impact on their fur and skin rather than risking causing unnecessary damage to it. If you're feeling overwhelmed by too many choices, you can't go wrong with a nice, gentle oatmeal shampoo designed for cats.
Q:

Can I Use Dish Soap on my Cat?

A:

In certain situations, dish soap can be used on your cat. However, it is not something that you should use on a regular basis. Dish soap is useful in removing fleas, skunk spray, and oil-based substances, but since it has a very drying effect, it is something that should be reserved for emergencies only rather than washing on a regular basis. If you are going to use it, you should choose one that is very gentle. For regular washing though, you should really stick to specially formulated shampoos for cats.