The Best Cat Ear Cleaners in 2022
Last Updated: January 4, 2022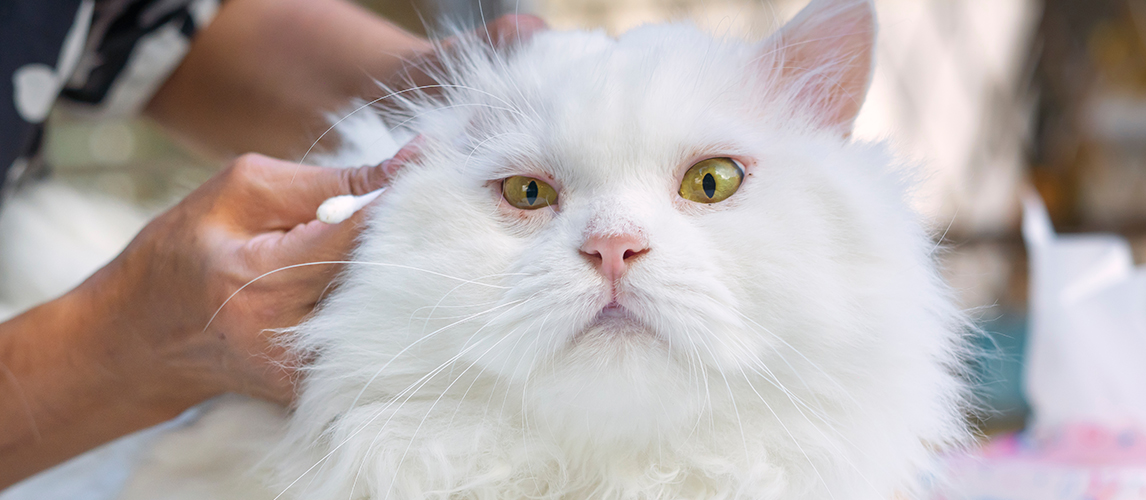 PetSide may earn a small commission from affiliate links in this article.
Learn more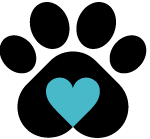 By Petside
Published 08:45 am
Cleaning your cat's ears is one of the essential parts of being a brilliant pet owner.  Cleaning their ears on the regular is a super important part of the grooming process and if done correctly, will prevent ear infections and health issues down the line. Cleaning your cat's ears often also gives you a chance to inspect them properly and if you notice any cuts, inflammation, or sensitivity you can take them for a veterinary check-up before the infection gets out of hand. While most ear infections are caused by ear mites, or a build up of yeast and bacteria, others can be caused by more serious illness. Thus, it's always a great idea to keep an eye on those ears!
At home ear cleaning solutions will help you deal with dirt, bacteria, and fungus and enable you to keep your beloved pet's ears healthy and smelling great. We've compiled a list of our top ten favorite picks that will make cleaning your cat's ears an easy feat. These products are safe, effective, and non-toxic and will give your feline-friend the most sparkling ears in town.
Our list compiles a range of products that cater to all needs and budgets and will leave you and your pet feeling ear-xceptional.  So without further ado, let's get have a look at our best cat ear cleaning solutions.
The Best Cat Ear Cleaner
Best Cat Ear Cleaners Buying Guide & FAQ
Things to Consider When Buying Cat Ear Cleaners
When buying an ear cleaning solution for your pet, there are a number of things that you need to consider. Will the product be for daily use, or is it only to cure an infection? Does your cat have ear mites, or is the infection caused by yeast, fungus, or bacteria? You will also want to think about what kind of ingredients you are wanting to use. Would you rather use natural products that are free from toxins, or is a medically formulated solution better suited to your needs? Are you simply wanting to prevent ear wax clogging the ear canal, or do you have a more serious problem at hand?
Knowing what is wrong with your cat's ears will enable you to choose the best solution. If you are unsure of what is causing your cat's ear problems it's always a fantastic idea to take them to their vet for a check-up and get an expert opinion on their unique case. While many cases are caused by ear mites, or outside debris, more serious cases can be caused by illness or growths. Thus, if you are unsure about what the problem is, it's always best to take them to your vet and get a medical opinion.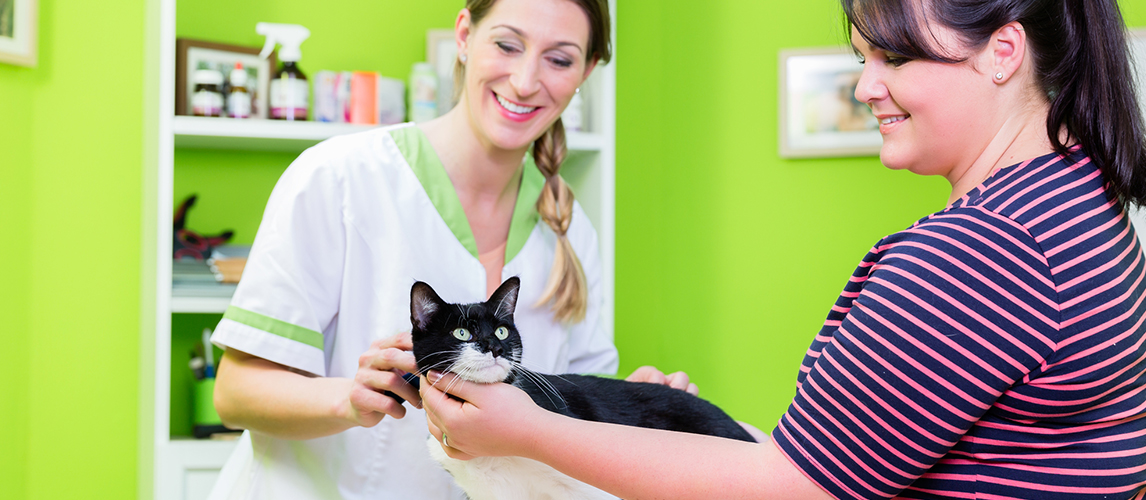 Benefits of Using Cat Ear Cleaners
There are multiple benefits to using a cat ear cleaner. Although cats are good at cleaning their own ears, older cats, those living with allergies, and those that live in humid conditions might need some extra help from time to time. Some of the benefits of using cat ear cleaners include:
Keeps your cat's ears clean and healthy
Prevents infection by getting rid of yeast, fungus, and bacteria
Soothes sore ears
Gets rid of ear mites
Keeps your pet's health in check
Helps cats with allergies or those living in humid conditions where bacteria can build up
Aids in overall pet hygiene
You may also like some of our cat grooming guides, such as cat shampoos, cat grooming gloves and cat nail clippers.
Our Top Pick
After much deliberation over these wonderful cat ear cleaners, we have opted for the Virbac Epi-Otic Advanced Ear Cleaner for cats, dogs, puppies, and kittens as our best pick. It has been praised by pet owners and vets alike. This non-irritating ear cleanser is formulated with anti-adhesive properties to prevent microbial attachment. It also features a patented anti-odor technology to eliminate ear canal odor. The active ingredient in this amazing cat ear cleaner is salicylic acid, and this is a brilliant choice for keeping yeast infections away. This truly is a fantastic choice and will leave your cat purring with happiness and comfort.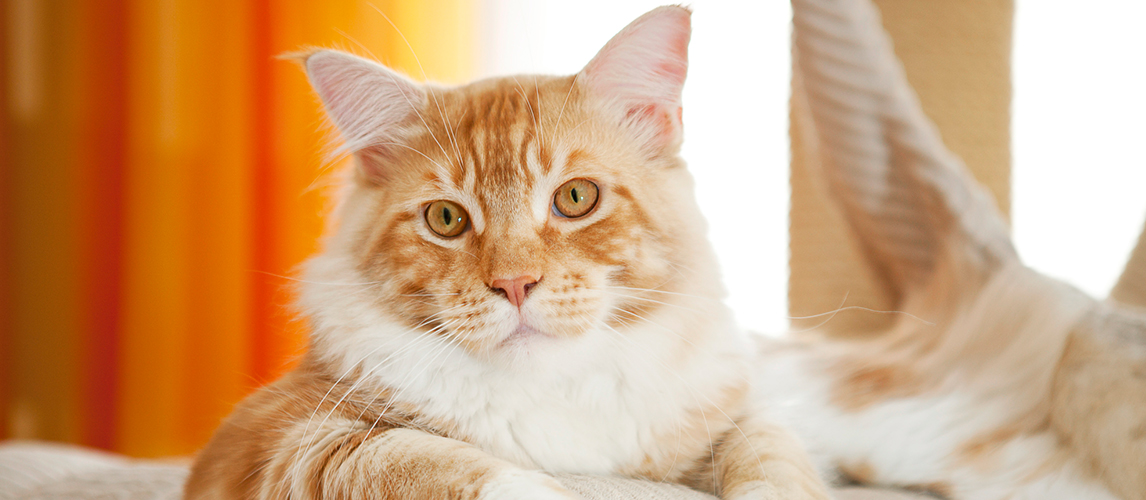 FAQ
Q:

How will I know if my cat has an ear infection?

A:

Although most cats won't be prone to regular ear infections, they can cause harm if they are not properly dealt with. Most ear infections are caused by ear mites, but if your veterinarian has given your cat the all clear from mites, then it might be from a fungus, bacteria, yeast infection, allergies, or in serious cases, a growth or disease.

Some contributing factors to ear infections include:

Yeast or bacteria overgrowth (sometimes both at the same time)
A build-up of ear wax
Allergies to pollen or certain foods
Polyps or growths in the ear canal
Diabetes
Overgrowth of hair within the ear canal
Debris from outside like dirt, or blades of grass
Diseases that impact like immune system like FIV

Some signs that your cat is suffering with an ear infection are:

Redness and inflammation
Discharge from the ear n the ear canal
A build-up of ear wax
An unpleasant odor coming from their ears
Loss of hearing
Scratching at their ears because they are itchy
A loss of balance
Q:

How can I help prevent ear infections?

A:

The best way to prevent your cat from getting ear infections is to check them regularly and clean them if you see a build-up of debris, wax, or dirt. Healthy ears should be a pale pink color and there should be no obvious smell coming from them. If you check your cat's ears and notice an infection it's always best to take them to the vet so that you can treat the infection before it gets worse. Remember that it is never a good idea to insert anything into their ear canal as this can cause permanent damage and pain.
Q:

How should I prepare my cat for an ear cleaning?

A:

Unfortunately, most cats won't enjoy getting their ears cleaned and there is a chance that you might have to deal with them hissing, scratching, pawing at you or running away. This might be especially true if they are in pain caused by a bad infection. However, you can make the experience a calmer one by following these tips.

Start with general grooming. Brush your cat until they start purring. This is a sign that they are enjoying themselves and they will begin to relax.
Remember to brush around the ears as matted hair can cause ear infections too. Head over to our review of the best brush for cats for more choices.
When they are relaxed begin administering the drops, or using the ear wipes.
Offer them a treat to reward their compliance and keep them feeling sweet.
If you are really struggling, or your pet is really unhappy, think about going to a professional groomer, or a vet.
Q:

Can I use human ear drops to clean my cat's ear?

A:

Animal ear cleaning solutions have been properly formulated to deal with their specific needs. It can be unsafe to use human products on animals and before you do you should always consult your vet.  It is always best to buy products that are created for animals and formulated by veterinarians.