5 Home Remedies for Ear Mites in Cats
Ear mite infestation is very common in the feline population. This ecto-parasitic infection can produce discomfort in your furry friend. If left untreated, this infection can lead to skin disease in other parts of the cat's body. Your cat can also become deaf because of damage to the different structures of its ear. This underscores the need for prompt and judicious treatment. Some cat parents are wary of using commercially-available miticides on their cats, however. If you're like them, then you'd want something more natural. As luck would have it, we have 5 home remedies you can try in order to manage the ear mite infestation in your kitty.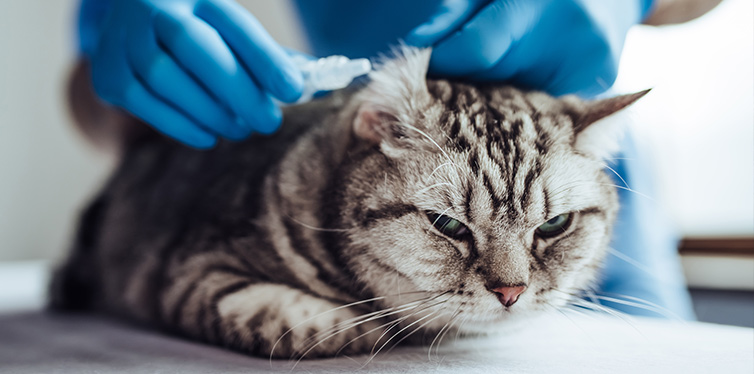 A Closer Look at Ear Mite Infestations in Cats
Before we learn how to get rid of ear mites in cats, let's first take a look at what this condition is and how our pet can get infested.
There are many species of ear mites. However, when it comes to infestations in cats, Otodectes cynotis is the most common culprit. While it is true that the term "cynotis" means "dog", this specie of mite is also common in cats. As a matter of fact, this mite specie accounts for more than 90% of all ear mite infections in cats.
Mites live an average of 4 weeks, often reaching reproductive capacity within 3 weeks. This means an adult mite only has about a week to lay eggs before it dies.
Ear mites enter the cat's ears through different ways. Your cat can get ear mites as it plays outdoors. It can also get ear mites from other cats or other animals like dogs and rabbits. Ear mites can spread like wildfire. A cat only needs a very brief physical contact with an object or an animal that harbors ear mites.
These organisms do not burrow into the skin of the cat. Instead, they live within the cat's ear canal itself, feeding on the ear wax and superficial skin cells. Over time, they grow in number and produce the characteristic dark-colored and crumbly ear wax we associate with ear mite infestation. Since the organisms live on the surface of the ear canal, they can initiate an inflammatory reaction. This produces intense itching.
The problem occurs when the cat tries to manage the itching. It will try to scratch its ears in an attempt to dislodge the organisms. However, doing so can run the risk of scratching the back or base of its ears by the cat's claws. This can cause skin abrasion and provide an opening for other microorganisms to enter. You can also see scabbing in this part of the cat's ear. This results from the damaged skin tissue trying to repair itself.
Ear mite infestation spreads very fast and it can lead to more serious health problems for your cat. These are the reasons why it is important to initiate ear mite treatment for cats the moment you know that your cat has ear mites.
5 Ear Mite Home Remedies You Should Try
The most effective treatment for feline ear mite infestation is the use of miticides. The two most common miticides for cat ear mites are selamectin and ivermectin. These are pesticides that are very effective in killing ear mites. The issue with most pet parents is in the nature of the treatment itself. Would you want to use pesticides on your pet cat? If you don't like it, then you've got to consider a more natural home remedy for ear mites in cats. Here are 5 of them.
Water and Apple Cider Vinegar Solution
One of the most important benefits of apple cider vinegar is its antimicrobial property. Ancient doctors used vinegar as an antiseptic in the management of wounds. It can disinfect and cleanse superficial wounds. Apple cider vinegar can also prevent the rapid growth of certain bacterial species. This antimicrobial property of ACV can be beneficial to a cat that has an ear mite infestation. It may not kill ear mites at once, but it can make their environment less favorable.
To treat your cat using apple cider vinegar, mix equal parts of ACV and water. You can make a solution that should fit right in your spray bottle. For example, if your spray bottle can hold 10 ounces of liquid, then you should mix 5 ounces each of water and ACV.
Get your cat and straighten its ear canal. Spritz a small amount of the ACV-water solution into your cat's ear. Do this 1 to 2 times per day for up to 10 days. You should see noticeable improvements on the 7th to 8th day of the treatment.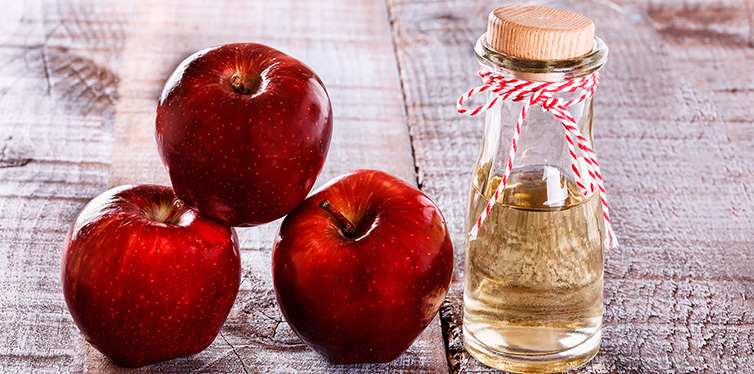 Olive Oil with Crushed Garlic
Another homemade ear mite treatment for cats you may want to try is olive oil infused with crushed or macerated garlic. Despite its pungent smell, garlic contains powerful substances that have medicinal properties. The two most important substances in garlic are allilin and allilinase. When these two substances react, they form allicin. Allicin, on the other hand, gives garlic its antibacterial, antifungal, and antiviral properties. This is the main reason why you should crush or macerate the garlic so that you can initiate the conversion of allilin to allicin.
Olive oil, for its part, contains antioxidants and anti-inflammatory substances. These can help reduce the severity of the inflammation that ear mites cause. It also contains Vitamin E which is good for its anti-inflammatory and antioxidant benefits.
When you combine these two natural ingredients, you'll have a safe and effective home remedy for ear mites in cats. To make your garlic-infused olive oil, crush one whole garlic head and put it in a cup. Pour hot olive oil into the cup and allow it to steep overnight. The following morning, put a couple of drops of this infusion into your cat's ear. This treatment should last at least 21 days for it to be effective.
Aloe Vera
Do you want to know how to get rid of ear mites in cats? How about using aloe vera? This natural remedy comes with both antibacterial and antioxidant properties that can help manage the different symptoms associated with ear mite infestations in cats.
Apply aloe vera gel into your cat's ear and give it a gentle massage. Let it sit there for a while before your cat can start shaking its head. This will help remove excess aloe vera and the dead ear mites. You can also apply aloe vera lotion if you don't like using the gel formulation. Some pet parents recommend using fresh aloe vera. They mash it into a watery consistency before applying in the cat's ears.
The length of treatment depends on the severity of the ear mite infection. For milder cases, you can treat your cat with aloe vera for at least 21 days. For more severe infections, using aloe vera alone may not be as effective as it can take considerable time to work.
Tea Tree Essential Oil
Tea tree oil is highly valued for its anti-inflammatory action. It can help relieve itching by negating the effects of pro-inflammatory substances. This can reduce the intensity of itching in a cat with ear mite problems. With the reduction of the itching, the cat will also scratch its ears less. This can help prevent tissue injury on its skin, preventing bacterial infections in the process.
This essential oil can also help facilitate the healing of skin disorders. Since one of the presenting signs of ear mite infestation is skin changes, applying tea tree oil can address such an issue.
Essential oils are always mixed with base oils like sweet almond oil, argan oil, or rosehip oil. To make this treatment you will need to add 20 drops of this essential oil to about 3.3 ounces of your chosen base oil. Mix it well and apply 5 to 10 drops into your cat's ears every day. Continue using the treatment until you no longer see any sign or symptom of ear mite infection in your cat.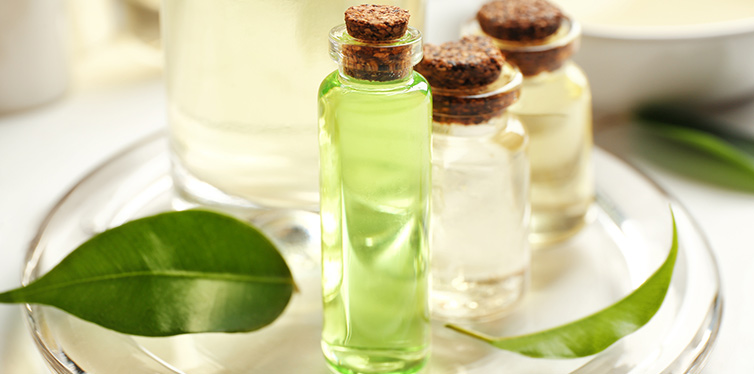 Sweet Almond Oil with Vitamin E
Sweet almond oil is highly-valued for its Vitamin E content. This vitamin is important for its antioxidant and anti-inflammatory effects. It can soothe your cat's itchy and inflamed ears while also facilitating the healing of damaged skin.
If you don't have sweet almond oil, you can also use ordinary almond oil instead. It is also possible to use olive oil in lieu of almond oil. You will need to add about 400 IU of Vitamin E, however. Make sure to warm the solution first before you apply it into your cat's ears. Treatment starts with a few drops every other day for 6 treatment days. After the initial treatment, observe a 3-day rest period before you resume the every-other-day treatment.
The duration of treatment using this method will last about 6 weeks. As such, be patient.
These home remedies are effective in the management of feline ear mite infestation. However, they do require time and effort on your part if you want your cat's condition to improve.
Sources:
Ear Mite Symptoms in Cats – PetMD
10 Best Home Remedies For Ear Mites In Cats – Live a Little Longer
Related Reads
Related Reads