The Best Cat Nail Clippers in 2022
Last Updated: January 4, 2022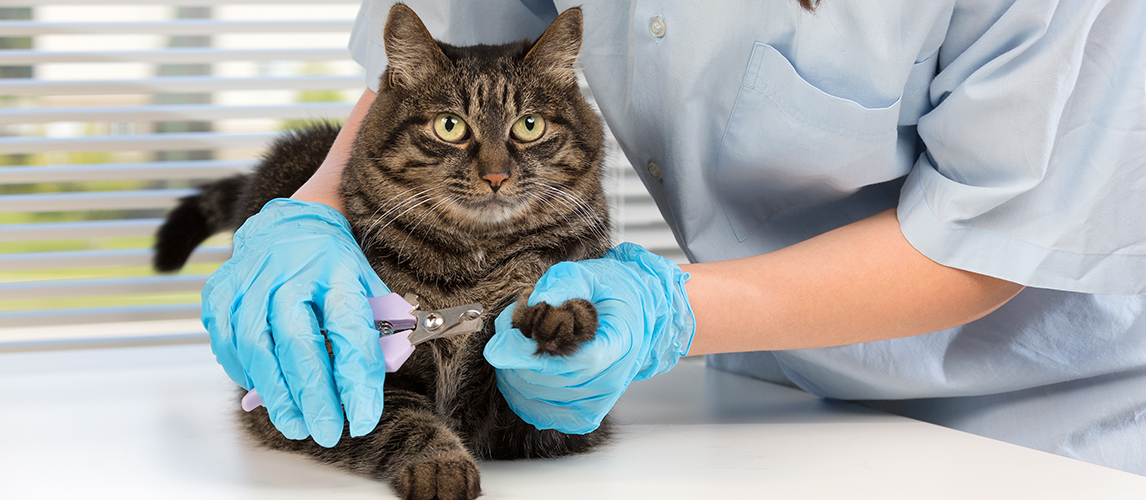 PetSide may earn a small commission from affiliate links in this article.
Learn more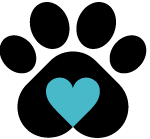 By Petside
Published 09:00 am
When your cat's nails get too long, it can cause a number of issues. Their sharp tips can wreak havoc on your clothes and soft furnishings, and make that affectionate kneading which many cats enjoy an absolute nightmare. Some outdoor cats may walk on and claw enough rough surfaces to keep the tips relatively dull, but for many this natural filing just isn't enough. Cats' claws grow in shell-like layers, and they sharpen them by grinding the top layers off. When felines find themselves unable to complete this vital process, problems such as ingrown nails and their attendant infections.
Some years ago, declawing cats was considered the best solution, but today the process is considered cruel and unnecessary, with many vets refusing to carry out the procedure even as a last resort. Luckily, there's a humane alternative: clipping your cat's nails. To do this, you'll need a sturdy pair of clippers designed specifically for pets – and there are hundreds of options to choose from. That's why we've put together this buying guide, selecting our top 10 favorites so you can make an informed decision. We've also compiled some useful information about how to trim cat claws safely and effectively, with minimal stress to your kitty – good luck!
The Best Cat Nail Clippers
Best Cat Nail Clippers Buying Guide & FAQ
These 10 pairs of nail clippers represent the best the petcare market has to offer, and any option would make a great nail care solution for your feline friend. With this abundance of choice, however, picking out the perfect pair for your kitty can be a surprisingly daunting process.
That's why we've compiled this useful buying guide: we hope that by providing some useful information about these devices, and how to use them safely, you'll be able to find the perfect pair and get the most out of them, too.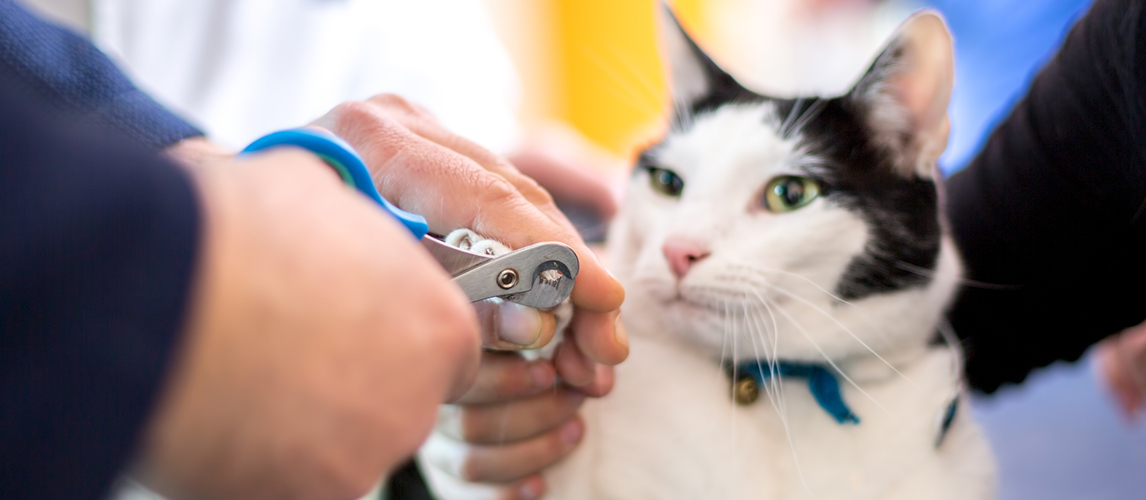 Things to Consider When Buying Cat Nail Clippers
Which pair of clippers is right for you and your cat will depend upon a few key factors:
The first thing to bear in mind when selecting a pair of nail clippers is their size. For most cats, it's a good idea to select the smallest size offered by the manufacturer, as their claws are relatively thin. Using blades that are too thick will reduce the accuracy of your cutting.
When choosing a pair of nail clippers for your feline friend, look out for curved, semi-circular blades. This design will encircle the nail perfectly, and also ensures you can see the nail while you cut. This makes for better accuracy, and helps prevent you from accidentally cutting the quick.
You'll have a few different designs to choose from when you come to select your nail clippers, each of which has its own advantages and disadvantages. We'll discuss this in more detail later on.
How often you intend to use the clippers should also play a role in your decision. If you only have one pet, choosing a less expensive design, without a changeable blade, will be sufficient. However, if you need to use the device on multiple pets, or in a professional context, you could consider a heavy duty design with replaceable blades.
Importance of Trimming Claws
Cat nail trimming is an important part of any grooming regimen - it not only protects your furniture, carpets, and skin, but can also help keep your feline friends safe and comfortable. Below are some of the key benefits of regular nail trimming for cats:
It prevents Excessive Scratching
As all cat lovers know, scratching is a perfectly natural behavior. It helps cats to keep their claws in good condition by shedding the old, outer layers and revealing fresh new ones. However, when scratching isn't limited to designated surfaces, tensions can rise. Clipping off the sharp tip of your cat's claw limits the damage they can do to your furniture and skin. Clipped claws also allow cats to affectionately knead you without doing damage, promoting bonding.
It helps keep Claws Healthy
Another reason to trim your cat's claws is for health. When claws grow too long, they can become caught on carpets and break off painfully. In some cases, this can result in an even more painful nail infection. Clipping regularly also promotes healthy nail growth, and prevents ingrown nails.
Take a look at our review of Nail Caps for Cats for more info.
It's a Humane Alternative to Declawing
Although declawing is frowned upon in veterinary communities more and more - and banned entirely in many countries - some owners still use it to prevent destructive scratching. Unfortunately, declawing is a painful and risky surgery, that impacts your cat's ability to walk, run, and climb for the rest of their life. In other words, preserving your furniture is not worth the suffering this procedure causes. Clipping nails drastically reduces the damage cats do, without having to resort to declawing. If your cat's claws are still wreaking havoc even with regular clipping and training, you could consider giving cat claw covers a go. Be sure to attach them carefully, and use the right size so your cat can still retract their claws, or you run the risk of pain and infection.
Types of Cat Nail Clippers
Traditional Clippers - traditionally styled clippers look much like the secateurs you would use in the garden. They have two handles which, when squeezed together, close in around your cat's claw and clip it. These clippers are solidly built and great for tougher claws, but may not be as easy to manoeuvre as other designs, particularly if you're dealing with more delicate kitten claws.
Scissor-Style Clippers - As the name suggests, these clippers are shaped like a conventional pair of scissors. Looped handles mean they're easy to hold and manoeuvre, and these handles are typically located very close to the blades themselves. These designs tend to work best for smaller cats and kittens.
Guillotine Style Clippers - For a good example of this type of clipper, see entry number nine on our list. The design is also operated by squeezing two handles together, triggering a blade to emerge from the device. Unlike the other designs, the blade moves outwards while the handle moves downwards, rather than both moving in the same direction. Some users find this design more difficult to operate, but it's especially durable, and the blade can usually be replaced, making it ideal for heavy usage.
Our Top Pick
In our opinion, the best cat nail clippers have to be Epica's. Their versatile and durable design makes cutting cat nails a breeze, thanks to sharp, well-designed blades, great safety features, and comfortable to grip handles. Their sharp stainless steel blades are curved to give you the best possible view of your cat's nails throughout the trimming process - this ensures a safe, quick, and accurate cut every time, making for a comfortable experience and fewer mistakes.
Meanwhile, their rubber coated handles are easy to grip and comfortable to manoeuvre, and a locking device keeps the sharp blades covered when not in use. The fact that each pair of clippers includes a 100% lifetime warranty seals the deal for us - these great value clippers are an excellent choice for both pets and owners.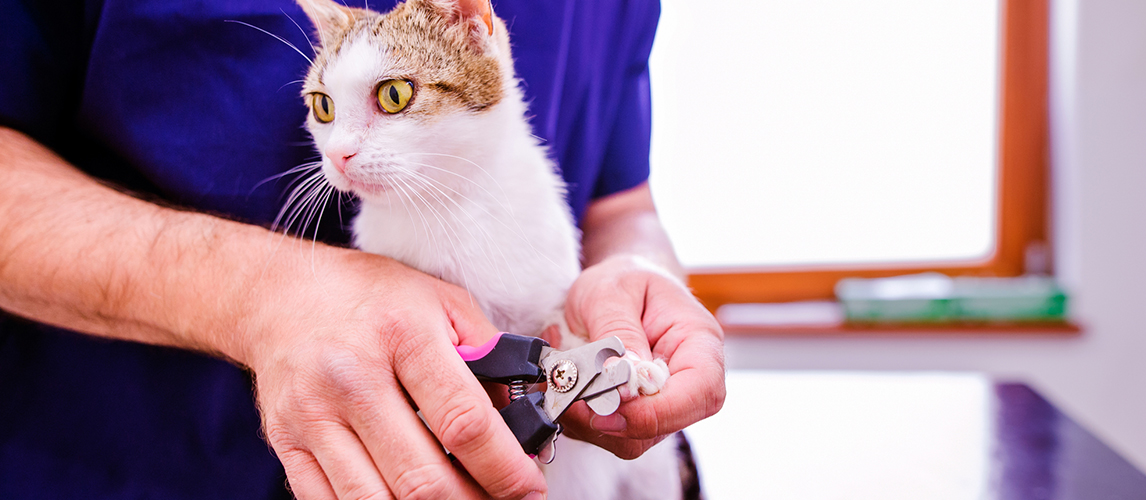 FAQ
Q:

How to use cat nail clippers?

A:

Nail clipping is an important part of you cat grooming routine, but it can be a tricky art to master. Below we run through how to clip safely and effectively:

Get your Cat used to Contact on their Paws
Before you go anywhere near the clippers, your cat must be used to having their paws handled. When your cat is relaxed, begin by petting their paws. They may withdraw them or walk away, but don't be deterred; just pet them whenever you have a chance and your kitty will gradually become used to the sensation. Whenever you pet their paws, use praise and the odd treat to foster positive associations.

When your cat will let you hold its paws without issue, your next step is to massage them. Your eventual goal is to gently squeeze each pad to extend the nail. Ensure your cat is comfortable with it before going further.

Get your Cat into Position
When you're confident that your cat will allow you to hold their paw and extend the nail without becoming stressed, the time for trimming has come. Wait until your cat is feeling sleepy, and position them on your lap; on their back with the rear paws facing away from you.

Make sure you have your nail clippers and a styptic pencil within reaching distance. Styptic pencils can be acquired from most pharmacies, and are designed to cauterize blood vessels. They should be kept on hand in case you accidentally cut the cat's quick. The quick is the blood supply for the claw.

Find the Correct Place to Clip
Next, extend the first nail to be clipped and examine it carefully to find the quick - it looks like a small pink triangle. If the quick is cut, cats experience considerable pain, and there will be a fair amount of bleeding. Cutting the quick is not only messy and painful, but will also deter your cat from allowing future nail clipping sessions.

Next, take your clippers and cut just the tip of the nail, positioning the blades halfway between the end of the nail and the quick. At first, your cat may only allow you to trim one or two nails at a time, so try to be patient. Reward your cat with a treat once you have finished the process, to foster more positive associations.
Q:

What nail clippers should I use on my cat?

A:

This depends on their size and thickness. Guillotine style clippers are best for thicker, longer nails, while scissor-styled clippers are easy to negotiate with fine claws.

Take a careful look at your cat's nails before making a final decision about which style is best for them. Your comfort matters too, so look out for handles that seem easy to hold onto.
Q:

How often should my cat's nails be trimmed?

A:

It varies from cat to cat, but generally speaking you should trim your kitty's nails every 10 days to two weeks.

A good rule of thumb is; if you can hear their claws clicking when they walk on hard surfaces, it's probably time for a trim. However often you clip your cat's nails, try to stick to a regular schedule, and always use the same spot and procedure, so they know what to expect. This can help to minimise stress.
Q:

How often should you replace cat nail clippers?

A:

The exact timeframe will vary depending on the quality of the clippers and how often you use them. If you notice one of the following, it's time to replace or have your clippers sharpened:

You need to apply a lot of pressure to cut the nail
The clippers leave behind a ragged cut rather than a neat one
The clippers crush the nail before cutting
Your cat is distressed when they are usually relaxed