PetSide may earn a small commission from affiliate links in this article.
Learn more
When 13-year-old Labrador Rosco went missing, the family never gave up on their hunt to find and return their canine companion. Little did they know that the journey back home would be longer and more painful than they could imagine.
The dog disappeared back in April, from their home and left the family feeling "frantic" according to one member. Based in Upper Blackville, the Arbeau family desperately tried everything they could to get their beloved pet back home and safe.
"We don't just go on without him. There is no without Rosco," said Leah Arbeau, at the time.
Living in a rural home, they assumed he had caught scent of something and taken a wander somewhere in the 150 acres of wood which surrounds them. So, they spent weeks combing the area, looking for their pooch, to no avail.
"I would get on the four-wheeler and I would go for hours and search and search and search," said her husband, Ashley Arbeau. The pair also added that their his children were devastated by the loss.
"My youngest, she cries all the time for him. It is just unreal," he added
When their searches came up with no Rosco and no leads as to where he might be, the family turned to social media. A common technique in modern-day lost-and-found cases, they shared images of Rosco online, in the hopes that somebody would recognise him or possibly provide a lead.
After two months, however, the family – who have had Rosco since he came home as a puppy – happened to spot the local shelter placing a dog up for adoption. Found on The Greater Moncton SPCA's Facebook page, the family were amazed to discover that Rosco had travelled nearly 2 hours away.
"I said, 'I just found him! I found him!" he recalled.
Given that the shelter was so far away, it's understandable that the family never thought to check with shelters at such a distance. Of course, they immediately called Greater Moncton – only to be told some heartbreaking news. Rosco had already been adopted by another family.
"And now we are not allowed to have him back," said Leah.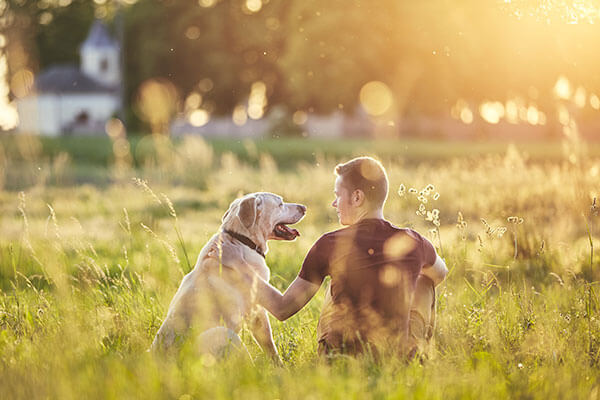 Just five days earlier, they said Rosco was adopted out. They were told by a representative from the SPCA that the new owners, despite the Arbeau's plea to get him back, have decided to keep him.
"I just can't go pick him up and all of my kids are just devastated," he said.
As stated by The Greater Moncton SPCA, the adoption process happens over several weeks. Firstly, the images are shared on social media, in the hope of allowing current owners to contact the shelter. However, after this, the animal is assumed to be unwanted and new owners are sought out.
In a statement to Global News, the shelter's operations manager, Heather Smith, said that once an animal is adopted, it becomes the legal responsibility of the new owners.
"Privacy laws ensure the significance of maintaining confidentiality and security of personal information. These same laws prevent the GMSPCA from sharing the personal information of adopters in all circumstances," said Smith.
Naturally, the shelter can't provide the details of the new owners to the original owners, for data protection reasons. So, instead, the original family have opted to share their story via an online campaign, in the hopes that the new owners will see their story and have a change of heart.
"Whoever adopted him likely wants to take care of him, which is a good thing," said Leah. "But to know he is alive and is out there is just killing us."