PetSide may earn a small commission from affiliate links in this article.
Learn more
One of the biggest concerns when it comes to adopting a new pet is often the medical bills. However, in order to combat the rise of people "shopping" for dogs, instead of adopting, one shelter is working to help ease people's worries.
The Nancy J. Brua Animal Care Center, based in Sierra Vista, Arizona, is extending a "summer dog adoption special" throughout September. All to help make life with a new family member as easy and painless as possible, for all involved.
The shelter suspended turn-ins in early July, as their intakes stretched capacity. The facility includes 55 dog and 32 cat kennels – but an increase in animals being bought during the pandemic and later given to shelters meant that the shelter couldn't handle the increase.
Of course, emergency cases were still considered, however most of the previous owners were asked to "hold off if they can while the shelter finds good homes for some of the many dogs and cats already in its care."
Now, after opening their doors again, the Animal Care Shelter has found that their beds are fit to bursting, once more. Luckily, the sanctuary has come up with a way to help make adoption easier for potential pet parents and the shelter, too.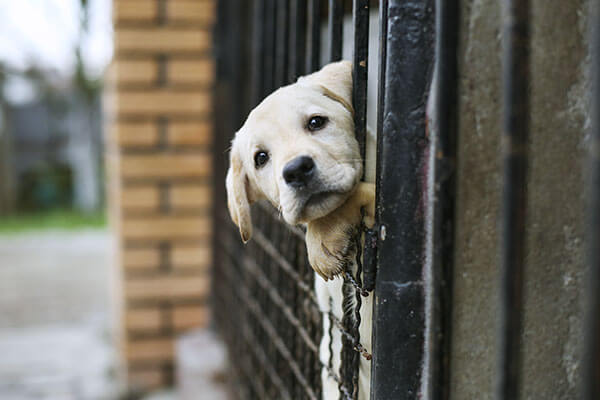 Through Sept. 30, the dog adoption fee is reduced from $75 to $50 for the Dog Days of Summer Adoption Special. This includes sterilization, the first set of vaccinations, a complete physical exam, a City dog license, and a microchip implant at no additional charge.
In other words, if you're looking to adopt a pet – there's no better time than now, if you live near The Nancy J. Brua Animal Care Center. While the vaccinations, microchip and dog license are already a great deal – allowing owners to feel secure in the future wellbeing of their pet – the physical exams and sterilization complete the deal for a well-rounded, happy and healthy pet. Now and in the future!
"It's a great time to adopt because we have a wide variety of breeds and many wonderful dogs in need of good homes," Animal Control Supervisor Arleen Garcia says. "If you've ever considered fostering, that would also be a big help during the busy summer season."
In order to take up the shelter on their offer, you'll need to must fill out an application, and provide proof of rabies vaccinations for any current pets in their home. Potential pet parents should also be ready to allow staff to ensure the foster will be a good match in their home (as any good shelter will do!).
The Nancy J. Brua Animal Care Center is located at 6799 E. Highway 90. It is open Tuesday through Saturday from noon to 5 p.m. It is closed on Sunday and Monday. For more information, call the shelter at (520) 458-4151.
If you're not sure you can commit to adoption, try fostering! The shelter provides foster families with food and supplies to support the foster animals in their care.