If you think dogs can make your day worthwhile, wait until you bring a puppy into your life. These smaller and younger versions of dogs are full of life. They have this wide-eyed expression that can transport you to your time when you were still a kid – forever curious about your surroundings. And when you feel like your temper is boiling over, all you need is to look at the adorable face of your puppy. You will immediately feel all the angst ebbing away. That's how powerful a puppy's charm is. And while beauty remains in the eye of the beholder, we're sure you will agree to some if not all of the 15 cutest puppy breeds we've listed here.
Pomeranian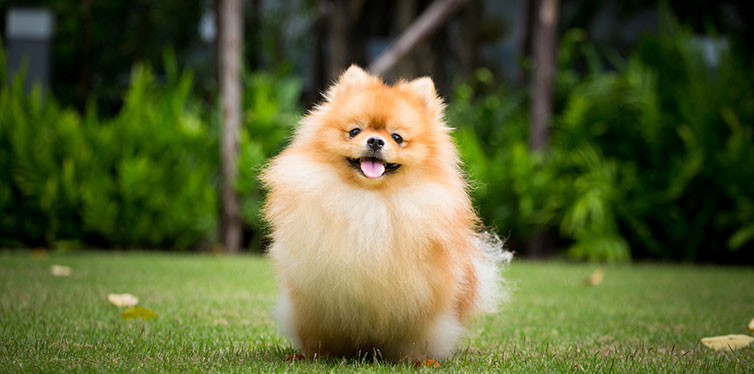 The spunky Pomeranian has all the characteristics of an adorable puppy. Its endless curiosity is ever-present in its bright-eyed demeanor. It has this personality that exudes confidence, like it's the cutest thing on the planet. And it is. It looks like one of those cartoon characters that you wish would come alive. This is a very adaptable and clever puppy that loves to learn a lot of tricks. It will use these tricks to gain attention and earn the respect of larger dogs. You see, as small as the Pom is, its attitude is that of its larger Nordic cousins. It's important to realize that the Pom is not your purse puppy. It may be small but it likes to behave like any other dog. That's why people love this pup.
Siberian Husky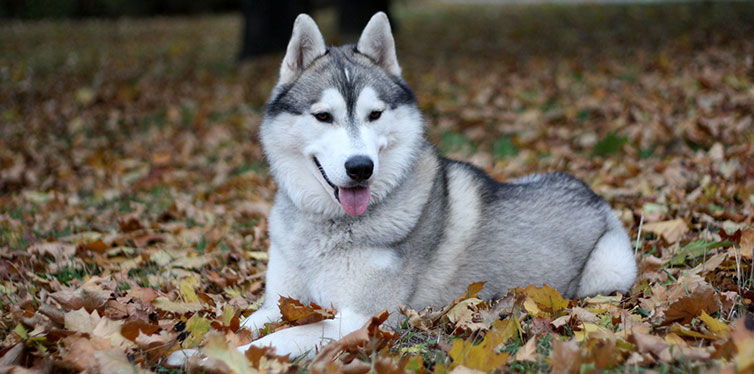 What's not to love about the Siberian Husky? They already have this exotic wolfish look that makes them a magnet in a crowd. They are very affectionate and highly adaptable, too. And the puppies? They are nothing short of amazing. They have this playfulness that works best with kids, other dogs, and also kittens. They have this steely gaze that can pierce through the heart. Beyond their dagger-like gaze, however, is the true spirit of the Siberian Husky – friendly, eager to please, and smart. Siberian Husky puppies have a sense of humor that will have you rolling on the floor. This is a puppy that will spice up your life and remind you to have some fun.
Bernese Mountain Dog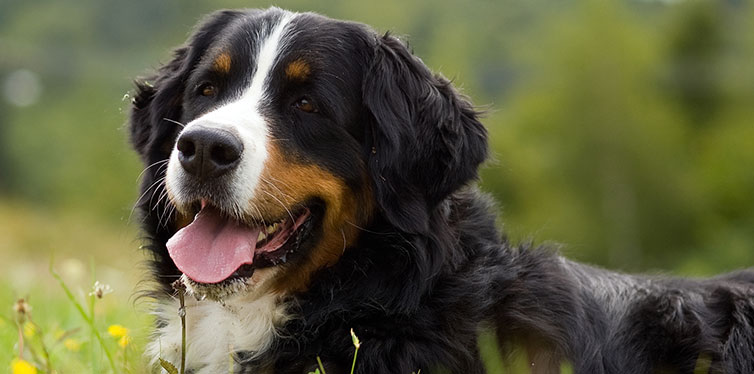 Never underestimate the Bernese Mountain Dog. These puppies sport the unique color patterns of a Border Collie and a Rottweiler, except that its coat is more similar to that of a Saint Bernard. What makes the Bernese so cute is that it may only be a puppy but it is already a great cuddle bear. In fact, you will never want this pup to grow into its adult size. It's already huggable as it is. When it reaches its full adult size, you'd wish you had longer arms. Be careful, though, for as calm and patient as the adult Bernese is, don't expect these traits from the younger ones. They're rambunctious, mouthy, and very active.
Beagle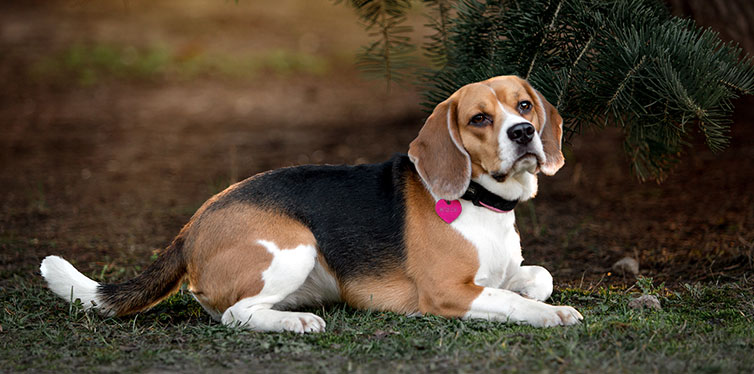 If Snoopy were given the chance to come alive, it would be in the image of that rambunctious pup of a Beagle. With its large floppy ears and bright eyes, who won't fall in love with this lovely puppy? Beagles are a friendly breed. They can be amiable with almost anybody. It has this happy nature that can brighten up any room. It may not yet have the remarkable scenting abilities of its adult brethren, but it sure can show its curiosity around things. Use this to your advantage, especially when training the young pup. Know that this breed has a very strong instinct to follow the dictates of its nose. Hence, it's best to train it the soonest.
Golden Retriever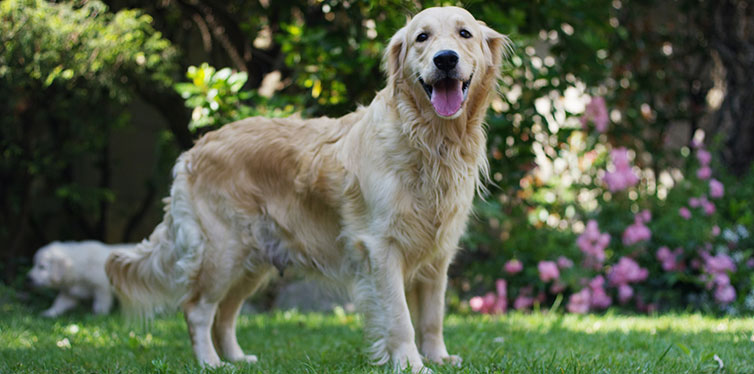 The Golden Retriever's kind face is what makes this puppy so adorable. One look at those eyes and your heart will melt. It may take a while before it topples its Lab cousin in the hearts of many Americans. Regardless, this Golden pup deserves to be on any list of the best. If there's one thing that is cute about these young dogs, it's their clumsiness. Whoever thought that these lumbering four-legged bundles of joy will grow up to be one of the most loved breeds in the world? As puppies, they always stumble and fall. Yet you will never see them whimper or let out a cry. It's as if they enjoy their clumsiness as a great way to steal the hearts of the crowd.
Poodle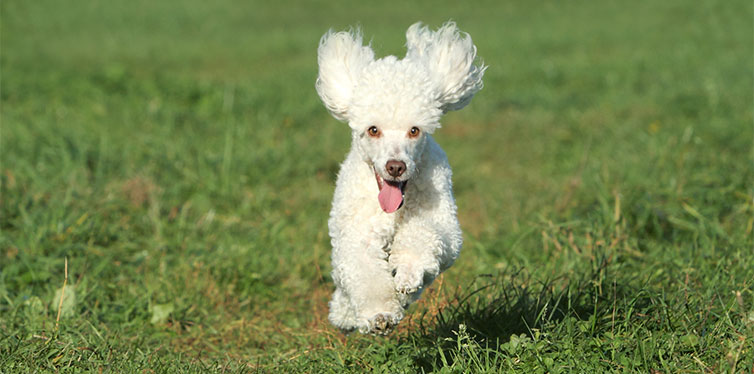 It doesn't matter if you're getting a Toy, Miniature, or a Standard Poodle. The fact that you're getting a very intelligent dog breed means you will have a pet that can perform tricks to the delight of everyone else. Aside from their froufrou hairstyle, Poodle are an elegant and beautiful breed. It goes without saying that their puppies are also one of the world's cutest. They're known for their people-pleasing attitude plus a happy disposition in life. They will follow you around and would want you to include them in all of your activities. It may have a wicked sense of humor but the Poodle will grow to become the second Einstein of its kingdom.
Labrador Retriever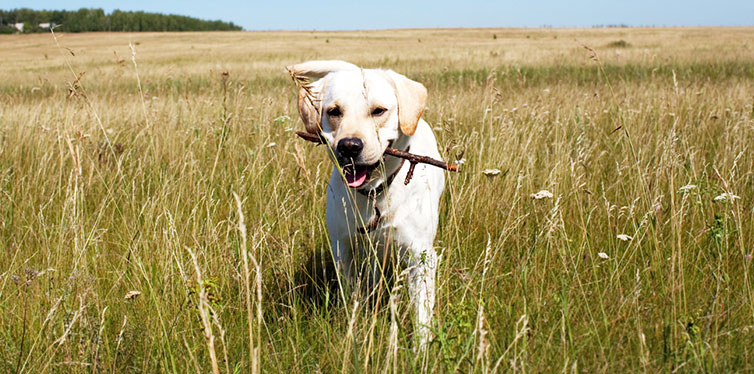 As puppies, Labrador Retrievers look a lot like Golden Retrievers except that they have shorter hair. These young dogs already have the sweet and gentle nature of their adult counterparts. It's no wonder they remain unbeatable in the hearts of many Americans. The Labrador Retriever puppy has a very cute face, made more adorable by its soulful eyes. It does have a playful streak, however. And one that is quite infectious. It will entice your kids to play a game of fetch, an activity that the Lab is very proficient at. It has this insatiable appetite to be your four-legged shadow and can be a worthy friend to other pets in the house. The Lab has a face that you'll never grow tired looking at.
French Bulldog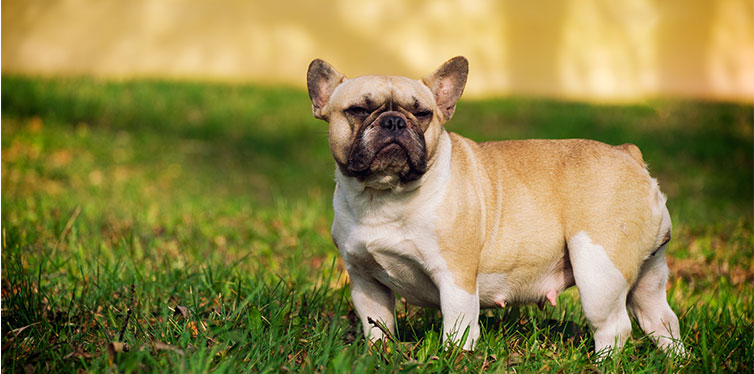 What do Leonardo di Caprio and Martha Stewart have in common aside from being celebrities? Both have French Bulldogs for a pet, that's what. The Frenchie has the looks of a Pug, except that its eyes are smaller and that its face is not heavily wrinkled. But what you will find very adorable are its ears that stick up straight from the sides of its head. They have this very unique bat-like shape that you'd want to ask yourself if Batman has anything to do with the breed. It also has the bow-legged gait of the English Bulldog. It looks tough on the outside, but inside it's all gooey and sweet. This is a puppy that has an incredible sense of humor to match its wit. But be forewarned, the Frenchie can have its stubborn streak, too.
Pug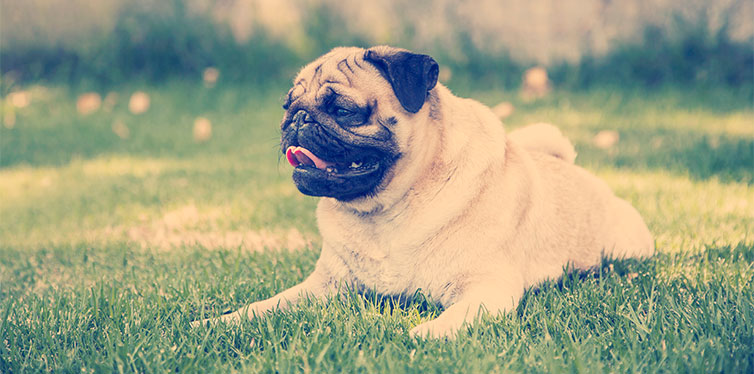 Whether they're full-grown adults or puppies, Pugs are always cuddly, cute, and lovable. They have this face that seems to be frozen in time. The look of a puppy is almost the same as that of an adult Pug. Their round head with black mask and lovely round eyes is always beautiful to look at. But what is charming in the Pug is its fun-loving personality. It has a wonderful disposition, too. Never will you encounter a Pug that's as grumpy as Squidward. Pug puppies are happiest when they're with their human family. They're best buddies with children, cats, and other dogs. It may have a wrinkled face, but what you don't know is that it's laughing inside. It is also trying its best to make you laugh.
Border Collie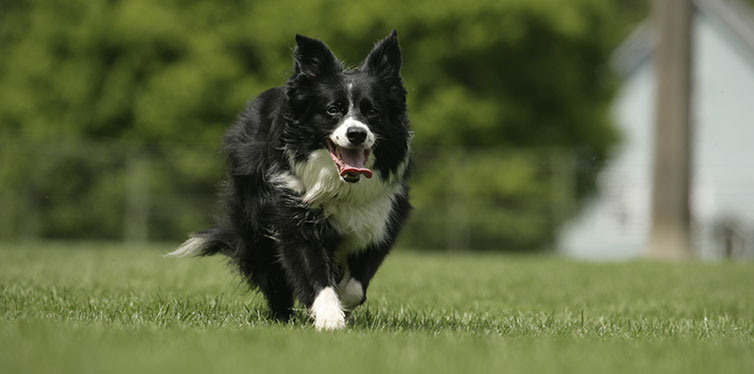 The smartest dog breed on the planet also happens to be one of the cutest when it's still a puppy. Who would have guessed that this playful punk will turn out to be the Einstein of the dog world? The Border Collie has a very active lifestyle. True, it may only be a puppy, but it already expects you to give it something to do. And that makes it an adorable young dog. Of course, it also has that innocent look we all associate with puppies. But keep in mind that this puppy can spell trouble if you don't train it well. It has this very intense motivation to keep its human family together. Don't believe us? Try watching Hotel for Dogs or Babe.
Shih Tzu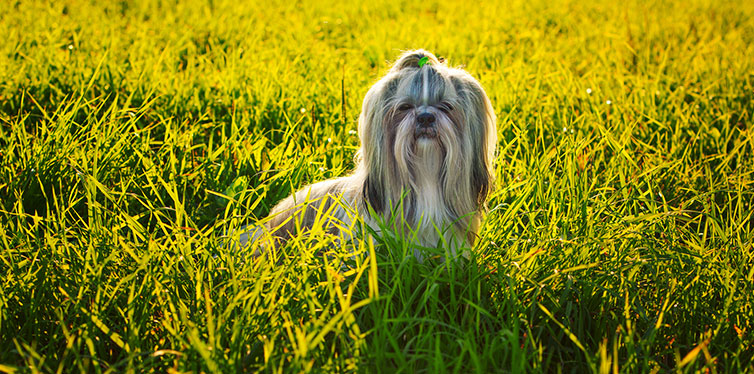 Shih Tzu puppies are adorable. They have these large, button eyes that are set in a lovely face. These dogs have come a long way from being distinguished members of the royal courts of Chinese Emperors. Today, almost everyone wants a Shih Tzu to be their companion. And why not? The puppies alone are full of life. They love to play and be in the company of their owners. Shih Tzu puppies are livelier and more fun-loving than adult Shih Tzus. They have a more carefree attitude that is almost similar to a rollicking Golden Retriever. As they grow older, they somehow shed some of their rowdiness in exchange for something more regal.
Rottweiler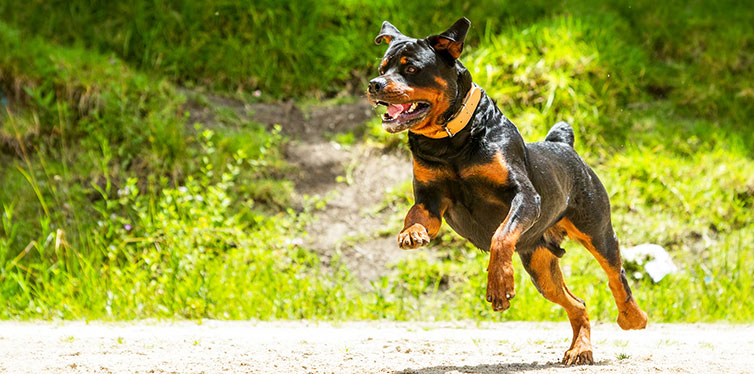 Many folks fear Rottweilers because of their reputation as aggressive dogs. But if you were to look beyond what the media wants you to believe, you will see a gentle dog. It needs the guidance of a true dog-lover and one who understands the unique temperament of this breed. If you cannot shake that fear off, try looking at a Rottweiler puppy. They have these brown-on-black markings that make them so cute. And if you happen to watch a Rottie puppy at play, you'll begin questioning the things other people tell you about these dogs. The expressions that Rottweiler puppies make on their faces make them lovely. They are like the paint-on smiling face of a clown. Their eyes are soulful, too. Who wouldn't fall in love with a Rottweiler puppy?
Havanese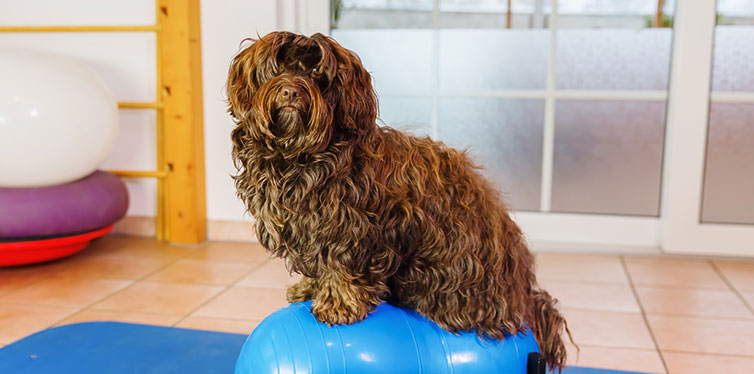 This cute puppy breed is a cousin of the Maltese and the Bichon Frise. It comes with a fluffy or silky coat that their human owners love to style. As a puppy, the Havanese already knows what it wants and that is to make its owners laugh. True enough, this fun-loving puppy will grow up to be one of dogdom's most adorable breeds. Unlike other small dogs, the Havanese is never yappy. It will follow you around, that's for sure. But you will never hear it complain about not having its fair share of attention. As long as it is able to spend all of its waking hours with you, it will be a very happy dog. This is very true right from puppyhood. And it is what makes them cute.
Bernard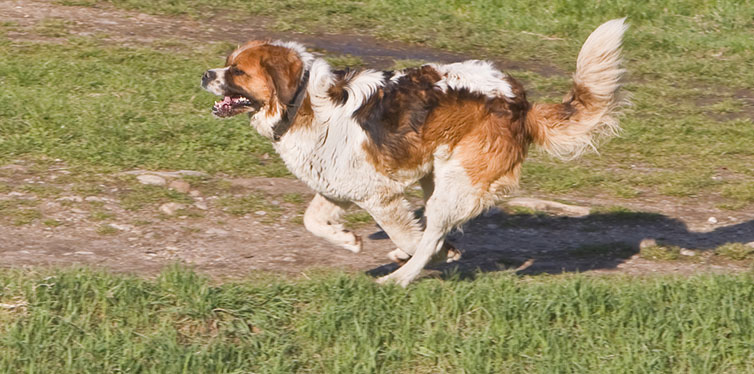 The puppies of a Saint Bernard look like full-grown small dogs. They're huge. For some folks, the puppies may look scary because of their size. But underneath this fluffy giant of a puppy is the heart of a true canine caregiver. They're the famous rescuers in the Swiss Alps. As puppies, however, they still have the playfulness like any other young dog. But owing to its size, they will need plenty of space to run about. And if you're not sure what we're talking about, try watching Beethoven. These are huggable and cuddly furbabies that you'll want to ditch your Teddy Bear the moment they arrive in your house.
Jack Russell Terrier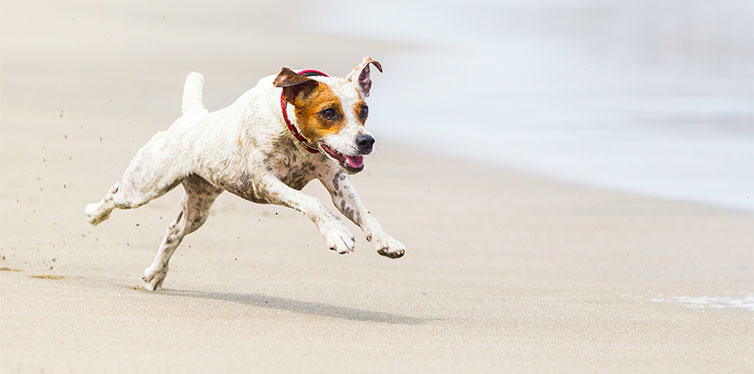 Forever cheerful and affectionate, the Jack Russell Terrier is a puppy that is born to play. It is super-smart and super-active, too. However, in the wrong hands, this high-spirited young hound can also be super-destructive. After all, its ancestors were very famous ratters. They'd run after rodents infesting the barns of their masters. While the JRT is not that friendly to cats and other dogs, you can change this by socializing your puppy early on. Jack Russell Terrier puppies are nevertheless very adorable to look at. They have this friendly and innocent gaze that can win your heart in an instant.
Puppies are adorable. They have this innocent yet playful look that can melt your heart away. And if you're looking for a cute puppy to bring into your life, consider these 15 puppy breeds. They are what many consider to be the cutest.
Sources:
25 Cutest Puppies Ever – List 25
20 Cutest Puppies that Will Melt Your Heart – Barking Royalty
Related Reads
Related Reads