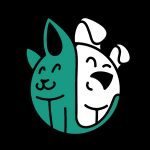 Using a dog whistle can be an excellent way of training your dog. Not only can a whistle be used to train your dog to perform tricks but it can also help eliminate unwanted behavior and excessive barking. There are lots of different dog whistles available and it's important to use the right type of product for your dog. Many of the whistles available are similar to standard types which emit a pitch that can be heard by humans and dogs, whereas others are 'silent' and can normally only be heard by dogs and other animals.
Dog whistles are a humane way of training dogs and a much nicer alternative to shock collars and other inhumane devices that are available on the market. Here are our top 10 dog whistles.
The Best Dog Whistle
Forepets Professional Dog Whistle
See More Reviews

This dog whistle gained great reviews and looking at the product in more detail we can see why. This valuable teaching tool can be used for a variety of different things. Not only can you stop incessant barking, train your dog basic skills and obedience but you can use this product to train unfavorable behavior.
The whistle is fully adjustable, so you can adjust the high-pitch to your dogs hearing to ensure that they can hear the sound. It also boasts a special anti-loss feature which means that you will never lose your dog whistle again! This is in the form of a special lock nut cover and lanyard. All in all we felt that this product offered great value for money.
Key Features:
Fully Adjustable Frequencies
Can Be Used To Stop Constant Barking, Train Your Dog Tricks, Control & Manage Behavior
Special Dual Anti-Loss Feature
Specification:
Brand

Forepets

Model

B01CLBLJAU

Weight

0.6 Ounces
See More Reviews

What we liked about this product, was that it was manufactured from a trusted and leading brand in the UK. When you purchase an Acme dog whistle, you instantly know that you're getting good quality. This silent dog whistle has been designed for canine ears only, so it's almost inaudible to human hearing. You can totally adjust the frequency of the whistle too so it will fit your dog breed's specific hearing and can be used up to a distance of 400 yards.
Professionals use this Acme dog whistle worldwide to train their dogs so you can feel comfort in the knowledge that this is a good quality product to use for training dogs and adjusting their behavior. The whistle measures just four inches long and is manufactured from solid brass with a nickel coating.
Key Features:
Fully Adjustable Frequencies
Trusted Brand Used By Professionals
Excellent Training Aid – Can Be Used To Teach Tricks & Adjust Unwanted Behavior
Specification:
Brand

Acme

Model

535

Weight

0.3 Ounces
Emergency Survival Dog Whistle
See More Reviews

This dog whistle is multifunctional. Not only is it a great dog whistle but it can also be used as a hiking and emergency whistle in case you ever need to attract attention, fast. Really good value for money, this Michael Josh kit contains x 2 whistles with keyring, lanyard and handy carabiner – you certainly won't lose these!
The whistle is very loud and can carry up to 150 decibels, perfect for large open spaces. It is made from very durable stainless steel which is practically impossible to break.
Key Features:
Two Whistles Included
Lanyard, Carabiner & Keyring Included
Extra Loud  – 150 Decibels
Strong & Durable Stainless Steel Whistle
Specification:
Brand

Michael Josh

Model

B01NBC60ZA

Weight

2.4 Ounces
SportDOG Brand Roy Gonia Special Whistle
See More Reviews

If you're looking for a dog whistle online and have no idea where to begin, then this SportDOG whistle might be the right choice for you. It offers unbelievable value for money so would make a good choice for a dog owner who hasn't tried a product like this before. This dog whistle has been designed so that it's simple to use. The classic whistle shape emits a lower pitched sounds that is said to carry farther. The product is available with or without the pea (which is needed to make the sound) and has been manufactured in a highly-visible orange colour which will make it difficult to lose. Please note that this isn't a silent whistle however, so it will be heard by other animals and humans too.
Key Features:
Field Training Whistle
Low Pitch Sound Which Carries Far
Easy-To-Blow Design
Specification:
Brand

SportDOG

Model

SAC00-11749

Weight

0.8 Ounces
See More Reviews

This plastic Acme dog whistle has been designed so that it's very easy to use. The whistle is great training for dogs and can be used to adjust negative behavior and teach dogs simple tricks. This particular model (210.5) emits a 5900Hz frequency which is said to be perfect for dog breeds such as Spaniels and dogs who are hard of hearing.
Key Features:
Suitable For Dogs Who Are Hard Of Hearing (5900Hz Frequency)
Strong Plastic Design
Easy To Use
Ideal For Dog Training
Specification:
Brand

Acme

Model

210.5

Weight

0.32 Ounces
Mighty Paw Whistles To Train Dogs
See More Reviews

When it comes to dog whistles, the Mighty Paw no bark training tool is a recommended choice from a brand with a great reputation in dog training. This is a silent dog whistle, which means that it's fairly undetectable to the human ear but can be heard by dogs. You can adjust the frequency too so the whistle won't hurt your dog's ears and harm their hearing. The Mighty Paw dog whistle can be used to train your dog and provide positive reinforcement when used correctly. This can also be used to stop your dog from excessively barking too.
Another feature that we liked was that the dog whistle comes with a retractable belt attachment and neck lanyard, so it's not only easy to use, but handy too as you can wear it around your neck or attach it to your belt loop or treat pouch.
The Mighty Paw brand is a US family business, so you'll be supporting local too!
Key Features:
Retractable Belt Attachment & Neck Lanyard
Silent Dog Whistle
Adjustable Frequency
US Based Business
Specification:
Brand

Mighty Paw

Model

Dog Training Whistle

Weight

2.1 Ounces
Acme Shepherd Mouth Whistle
See More Reviews

Dog owners who are looking for a serious dog whistle should consider buying a shepherd mouth whistle (or shepherd's lip whistle) like this. These whistles have been specially designed to emit a range of different sounds in order for the dog owner to best train their dog. This Acme dog whistle offers great value for money and with practice can be the perfect tool for dog training. This nickel plated whistle is inserted into the mouth and manipulated by the tongue to produce a range of pitches. As we mentioned, it does take quite a bit of practice to learn how to use a product like this, and some people really dislike the taste, but these types of whistles are seen as the ultimate whistle for dog training.
Key Features:
Nickel Plated
Insert Into Mouth (Use Tongue To Make Sounds)
Uses A Varying & Controlled Range Of Pitches
Specification:
Brand

Acme

Model

575

Weight

0.3 Ounces
Erligpowht Ultrasonic Sound Training Tool
See More Reviews

This ultrasonic dog whistle provides the best value for money that we've found online. Not only is the price reasonable, but you also get two whistles in the pack too! There are a range of features that make this product a great purchase for dog training. Firstly, the loud dog whistle can be adjusted to different frequencies. Not only is this better for your dog as it won't hurt their ears, but it means that you can use the whistle to train your dog a range of commands too.
The dog whistle is super safe and comes with a lanyard strip so you can take the whistle anywhere and not have to worry about losing it! It's made with premium stainless steel which gives it a long lifespan. If you do encounter any issues however or you're just not happy with the whistle, the company offer a 100% money back guarantee.
Key Features:
Two Whistles Included
Ultrasonic Whistle With Multiple Ranges
Lanyard Included
Premium Stainless Steel
100% Money Back Guarantee
Specification:
Brand

Erligpowht

Model

B07H5DVQX8

Weight

2.4 Ounces
SportDOG Competition Mega Whistle
See More Reviews

If you're looking for an ultra loud dog training whistle then this SportDOG Competition Mega Whistle certainly won't let you down. This is a competition whistle that has been designed to emit a loud trill. The design protects the handlers ears, is easy to blow and directs the sound forward. This is a great dog whistle for training, especially field training. If you're tired of calling your dog's name then this whistle will do the job for you.
Key Features:
Easy To Use
Long Range Control
Protects Handlers Ears & Directs Sound Forward
Designed For Multiple Of Uses
Specification:
Brand

SportDOG

Model

SAC00-11747

Weight

1.76 Ounces
Best Dog Whistle Buying Guide & FAQ
Is your dog an excessive barker? Or perhaps they have behavioral problems that are just getting worse? Or maybe you just want to teach your favorite pet some tricks? Either way, a dog whistle could be the best thing you ever try as they are super effective when used correctly. In our buying guide below we will look at what you should look for in a dog whistle and how best to train your dog with one. We'll also answer your frequently asked questions...
What to Consider When Buying a Dog Whistle
There are many different types of dog training whistles available to buy and it can be daunting trying to figure out which is the best type for you.
It doesn't have to be complicated however, you'll first need to consider these things:
Does It Need To Be Silent?
One of the first things that you will need to establish is what you plan to use the dog training whistle for. Is it to eliminate bad behavior or train them new tricks? Where will you be using the whistle? A silent dog whistle isn't actually silent. What it actually does is emit a very high pitched sound that dogs hear and humans can't hear. A silent whistle can be useful for training deaf dogs or dogs with poor hearing as they can often hear sounds at this frequency. If you are using a whistle to train a dog to stop excessive barking in the yard then a silent whistle is a good option as no one else will hear it! If you plan to teach your dog tricks from home then a silent whistle is also more of a popular choice. Field training or dog training over distance can definitely benefit from a loud whistle that humans can hear too. It also saves you from shouting their name if they run off out of range!
Some dog whistles have been designed to just sit in your pocket whilst many come with a neck lanyard or keychain attachment, to prevent you from losing the whistle.
Adjustable Frequency Or Not?
All dogs are unique and when it comes to their hearing, different breeds hear different frequencies. This is why it's always advisable to purchase a dog training whistle which has an adjustable pitch. This means that you can find a suitable pitch that is comfortable for your dog.

Benefits of Using a Dog Whistle
There are many benefits to using a dog training whistle, especially using a silent whistle that no one else can hear!
If your dog is excessively barking out in the yard or in the house then one way of changing this behavior is by using a dog whistle. Using a dog whistle is a humane way of teaching your dog not to constantly bark. When used correctly, a dog whistle will teach your dog to associate the sound of the whistle with barking and they will eventually minimize their noise.
Teaching your dog to sit is a very important skill which could also save their lives. Learning to sit when they have reached the curb next to traffic is vital. An easy way to teach your dog to sit is to use a dog whistle. If they learn to associate the sound with a treat and positive reinforcement then you might find they start to sit more readily.
Another vital skill is recall. How many times have you found yourself shouting your dog's name in the park when they have decided to run away and chase a squirrel?! Using a loud dog whistle or silent dog whistle (if you prefer) can communicate to your pooch that it's time to come back to their owner asap.
How to Use a Dog Whistle
So you've purchased a high pitched dog whistle and now you need to learn how to use it. Here's where the fun begins (and also the real work)!
The first thing that you will need to do is to decide which commands that you would like to teach your dog and then decide how you would like to communicate this by using the whistle.
For example you could use the following formula:
"Stop" - one short fast blow on the whistle
"Recall" - one long blow on the whistle
"Sit" - two short sharp blows on the whistle
It doesn't really matter which type of trill on the whistle you use so long as you are consistent. If you're not consistent then you will confuse your dog and create confused behavior.
Practice using the whistle and breaking up the "trills" with your tongue. This will honestly make more sense when you have the whistle in your mouth! Practice when you're not close to your dog or you're going to confuse them and also it's not great for their ears to hear this too often.
To begin with an untrained dog you must practice transferring commands from your voice to the whistle. So for example if your dog knows "sit" then use your whistle command for "sit" followed by your verbal command of "sit". When your dog successfully follows your command you can then give them a treat. As your dog becomes familiar with the whistle commands you can leave the gap between whistle and verbal longer until they just perform the command from the whistle. This obviously takes plenty of practice so please be patient at this stage.
If you're teaching a dog to recall by using a dog whistle, you can practice using a long leash and then when you blow the whistle and they turn to come back to you, give them a treat. You want them to associate coming back to you with positive reinforcement, so eventually they will return to you from wherever they are just by hearing the whistle command.
Tips For Dog Whistle Training
Be Patient
Take Time To Teach Positive Behaviors With The Whistle Sound
NEVER Whistle Too Close To Your Dog's Ears

Best Dog Whistle FAQ:
Q: Can Dog Whistles Hurt Dogs?
A: Dog whistles should NEVER hurt dog's ears when they are used properly. The problem is that many people use "silent" dog whistles which emit a high pitched sound that dogs can hear and humans cannot. This means that it's easy to incorrectly use the whistle as the owner cannot hear if the whistle is being blown too hard. Blowing a high frequency dog whistle too close to your dog's ear will also likely cause pain to your dog or even worse...deafness. Stay away from their ears at all times.
The best way to approach using a dog whistle is to think of it in the context of human ears. Do you like the sound of a loud whistle? No? Thought not. It's the same for dogs and this is why limited use can help correct bad behavior. You would never blow a whistle near a human ear so treat dogs with the same respect. Dog's have a much more sensitive sense of hearing and so dog whistles should be used with caution. If you're unsure how to correctly use a dog training whistle then consult a professional beforehand.
Q: Can Dog Whistles Damage Human Ears?
A: Dog whistles have been designed to emit a sound that most humans cannot hear. The reason that it works this way is because dogs and other animals such as cats have an acute sense of hearing. A human child can hear around 20 kilohertz (kHz) and a middle-aged adult around 15-17 kHz. Whereas a dog can hear up to 45 kHz and a cat around 64kHz. Most dog whistles that are available to buy, produce a sound which is between 23-54 kHz so most cannot be heard by humans and therefore pose no risk to human ears.
Q: What Dog Whistle Frequency Is Most Effective?
A: There isn't one correct answer for this really as it depends on your dog breed, their hearing and of course, the quality of whistle that you are using. All whistles are different and boast different features but the best type that you can buy is fully adjustable so you can change the frequency of the pitch to suit your dog's hearing.
Q: Can A Dog Whistle Work Through Walls?
A: You must remember there are lots of different dog whistles that are available to purchase and all act differently from one another. If you're using a non "silent" dog whistle then it's also audible to humans and will definitely be audible through a wall. These types of whistles are also likely to bother any humans in the vicinity! A "silent" whistle is barely audible for humans but can still be heard by dogs and so there are lots of people that choose to buy these to stop incessant dog barking. The question therefore is: can a silent dog whistle work through walls? The answer isn't simple! It depends on the material of the wall and the thickness of the wall but generally speaking it is thought that a dog whistle will not work through a wall.
Our Top Pick
After looking at a good selection of dog whistles online we decided that our favorite was the Forepets Professional Dog Whistle. Everyone that used this dog training whistle seemed to have really great things to say about it, and we felt like this product offered good value for money too. The dog whistle has a number of different uses. If you have a dog that barks too often then the whistle, along with training can be used to correct this behavior. General obedience and basic dog skills can be taught with the Forepets Professional Dog Whistle. You just need to have patience and take time to learn how to use the whistle correctly as well as teach your dog positive reinforcement. We also liked that this dog training whistle had fully adjustable frequencies too. This means that this whistle will work no matter which type of dog you own.There's also an anti-loss feature in the form of a special lock and lanyard, which keeps the whistle handy and safe at all times.
Sources:
How to Use a Dog Whistle, wikiHow
Whistle Training: Getting Your Dog to Come Every Time, Dogington Post
Related Reads
Related Reads