PetSide may earn a small commission from affiliate links in this article.
Learn more
Perhaps not what you'd expect to hear when a magpie open it's beak! But Molly the magpie seems to have picked up a new sound from her canine pal, Peggy the English Staffordshire bull terrier. And is enough to put a smile on anyone's face.
After finding Molly as a chick in the park whilst out on a walk, Juliette Walls, a gold coast resident, decided it would be best to adopt the abandoned chick rather than leave it to the elements.
According to Wells the magpie appeared to be visibly unwell and in need of immediate attention. However, her actual parents seemed to be completely neglecting her for unknown reasons and "weren't interested in having anything to do with her."
After seeing that Molly was not going to be looked after by her parents if she was left, Wells and her partner, Reece Mortensen, took the baby bird home. Once home they planned to nurse Molly back to health so that she could grow and flourish.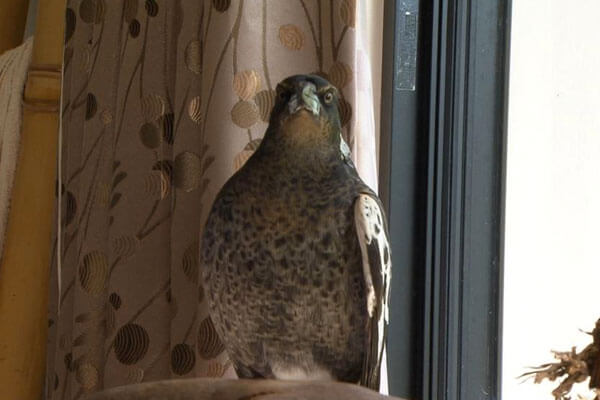 After bringing the chick home it only took two weeks for Peggy the staffy to begin producing milk. Once the milk was being produced they were able to collect it and feed it to Molly.
Wells spoke with 7News about the twosome, explaining that the relationship quickly developed into one akin to mother and daughter or best friends. Peggy become very protective of Molly the magpie as she cared for her. They become an inseparable pair, playing and resting together.
"It blew me away," Wells told 7News. "One day I looked down and the two of them were just lying together on the floor. Since then, they would just snuggle."
Wells describes the heartwarming relationship as "beautiful", which can't be denied.
With their inseparable friendship came the interesting side effect of Molly learning to communicate like a dog as opposed to a magpie. She learned to vocalize in such a way that it is almost impossible to recognize the difference between her and her canine family.
Even with the recent arrival of puppies, Peggy and Molly's relationship has continued to thrive.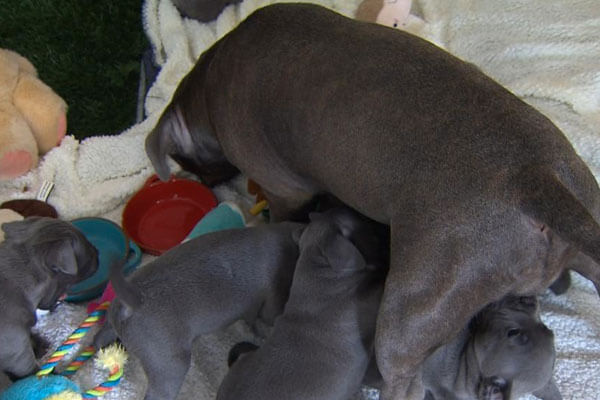 "We were a bit worried about bringing pups into this relationship," Wells told 7News. The worry was stemmed from the fact that they were uncertain how Molly would react to the competition for her dog mom's affection. However, according to Wells, "it's gone the other way and they've grown closer through the whole process."
Following this, expectedly, Molly's canine communication has only grown stronger, allowing her to speak with her new sibling in a unique, interesting, and pretty humorous way!