PetSide may earn a small commission from affiliate links in this article.
Learn more
When Joanne Logan went out for her walk, she didn't expect to come across an abandoned pup. A member of DogHeirs – a social network site designed to help dogs in the community – Joanne knew that she had to do her part to help this dog.
She found the dog, now called Honey, back home and decided to abandon the pooch and bring her into her new forever home. The poor pup became ill after a few weeks, and developed a hacking cough. Yet, every time Joanne took her dog to the vets, all the tests came back to give Honey a clean bill of health.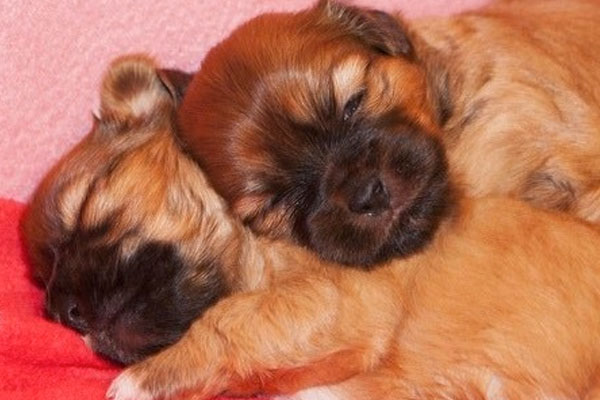 Little did she know, however, that there were more pups in need than first anticipated. One day, after yet another trip to the vet, the local clinic found out that she was actually pregnant with two puppies!
Luckily, Logan decided that she was ready and able to take care of all three, and decided to adopt the two puppies after they were born as well. Honey soon gave birth to the two pups naturally and the three dogs were thriving and happy.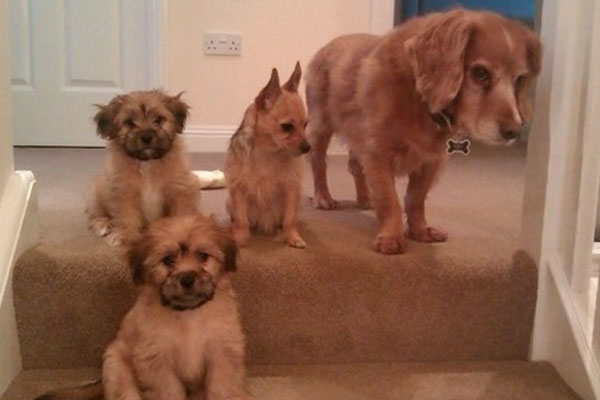 Sadly, however, Honey then began to take a downward turn, and her wellbeing suffered. While vets couldn't find what was wrong with her, it was decided that the pups should be removed the care of the mother – just in case the illness was contagious. It would also help the mom to recover, as being a mother can be quite stressful!
Luckily, Joanne's other dog – a Chorkie called Missie – stepped in to fulfil the role of the mom to the two pups. Now, all three are healthy and thriving – and the puppies even stop in to see Honey from time to time. Given the names of Poppy and Alfie, the pair have an incredible life with their pet parent, Missie, and a Spaniel named Kyle.