PetSide may earn a small commission from affiliate links in this article.
Learn more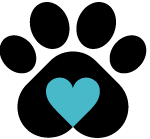 By Petside
Published 10:48 am
Given the many benefits it has, it's surprising to find that lamb dog food isn't as popular as many chicken varieties. However, if your dog has a sensitive stomach and you're seeking alternatives that are more palatable, then look no further. We've found you the best lamb, and lamb and rice dog food on the market, so you can be sure your dog receives nothing but the best.
Whether you're testing the waters and checking for food allergies, or know exactly what you want in your pet food, we've got it all. We've compared the top commercial dog foods alongside lesser-known brands. Plus, we've found the guaranteed analysis - even giving you main ingredients, before you buy. So, you don't need to spend hours searching out high-quality lamb dog food formulas - we've done all the research for you!
The Best Lamb Dog Food
Lamb Dog Food Buying Guide
Things to Consider When Buying Lamb Dog Food
Nutritive Value
Regardless of the ingredients, the nutritive value is based around providing your puppy with the most nutrition possible, for each serving. While we humans use calories as our yardstick, dogs need to look at the guaranteed analysis.
The guaranteed analysis covers the basics, allowing owners to easily see how much of the food is made up of protein, fat, moisture, essential amino acids and more - all as a percentage. For dogs, protein should be at the top of the list, and the amount your dog needs changes depending on their lifestyle and breed.
Similarly, healthy fats should be used in place of general fats, so be sure to check out the ingredients list. This will help you to keep an eye on what's going into your dog's food bowl. In this case, lamb, lamb meal, brown rice, and other parts of the lamb, or some legumes, should be at the top. We discuss this in more detail, below.
Balanced nutrition means healthy dogs, and the best dog food is filled with nutritive value. That means many things - but, first and foremost, it means no fillers. Fillers are used to "pad" the dog food out, but has no nutritional value, such as standard grain/wheat/corn/gluten. Meal from protein-based food, meanwhile.
Ingredients
When it comes to lamb food for dogs, the most common ingredients you'll spot alongside the star of the show is lamb meal, brown rice and legumes (peas, chickpeas and so on). While brown rice and white rice can't be digested too well by dogs, they still offer plenty of benefits.
Most notably, they're a great source of low-calorie, high nutrition energy. They're also great for adding fiber to your dog's daily diet. They're also (not so surprisingly) cheap. As such, do keep an eye on the levels of lamb, brown rice, and other ingredients at the top of the list.
It's also worth considering fillers and unnecessary ingredients.
Not all ingredients are made the same, however. Ground white rice is going to hold less nutritive value than whole brown rice. Similarly, rice bran - or miller's bran - is often marketed as standard rice dog food, but is actually a filler ingredient.
While it is palatable for dogs, dog owners may want to consider brewers' rice or a brown rice dog food formula, instead. Of course, whole grain brown rice dog foods are going to be the best option for your dog. Especially if the dog has a sensitive stomach. Naturally, if you're just after providing your dog with the most nutritious food you can, go with a simple brown rice recipe (or white rice, if your dog is struggling to digest a brown rice formula).
Cracked pearled barley, on the other hand, works brilliantly for providing a nutritious base.
Of course, the best lamb dog foods should always have lamb as the top ingredient. Lamb meal, brown rice and any other ingredient needs to come after this. Because of this, you'll usually see lamb and rice in that order. The only exception being when the food is wet, since the moisture content will usually come first.
Wet or Dry
Wet food is the ideal choice for dogs who are prone to urinary tract infections, or need plenty of hydration during the day. However, because of the high moisture content, there is less nutritive value in the food bought. In other words, you'll need to feed your dog their lamb, brown rice or any other variant of wet dog food, much more frequently than with dry food.
Dry dog food, on the other hand, tends to be more condensed, when it comes to adding nutritional value. This is because the level of moisture is much, more lower than with wet food (usually sitting at around 10% on the analysis).
It is harder to digest, if your dog struggles with their bowel movements, but also lasts longer, is easier to store and remains the most popular version of dog food. It also comes with the added benefit of helping your dog to keep their teeth clean, as the chomping helps to shift plaque.
Additional Benefits
When looking for the best lamb dog food, you'll want to check the additional benefits. Since there is so much competition out there, having some nice, added, nutritional benefits can make all the difference. Some of the most common options to look out for include:
Omega fatty acids are a particular string of amino acids, which help to keep the brain and heart functioning well. They're most frequently found in fish, but come from many sources of high quality protein. Canola oil is packed with omega fatty acids, so check for this in the ingredients list!.
Vitamins and minerals help to maintain various aspects of the body. From the bone to the nose! The most common ones to look out for are vitamin C (which helps to maintain the immune system), vitamin a (maintains eye health and reproductive systems) and ingredients such as phosphorous, calcium and magnesium.
Servings and Price
As with all things, the budget matters. But don't forget to look at serving sizes, as well as the price, when purchasing your dog food. Lamb and rice dog food may be slightly more expensive than the chicken varieties - but often, for those dogs with food allergies, getting a simpler, lamb and rice formula works out much better for your dog's overall health.
Cheaper dog foods will usually be filled with grain, wheat and other unnecessary fillers. They're also more likely to use artificial flavors, rather than fresh lamb. While needs must, when it comes to the budget, if you can afford it, we always recommend getting the best lamb dog food.
However, that doesn't necessarily mean purchasing the most expensive option. As our Top List showcases nicely, you can easily purchase a high-quality lamb and rice formula without breaking the bank. Just check the ingredients list
The Nutritional Benefits of Lamb Food for Dogs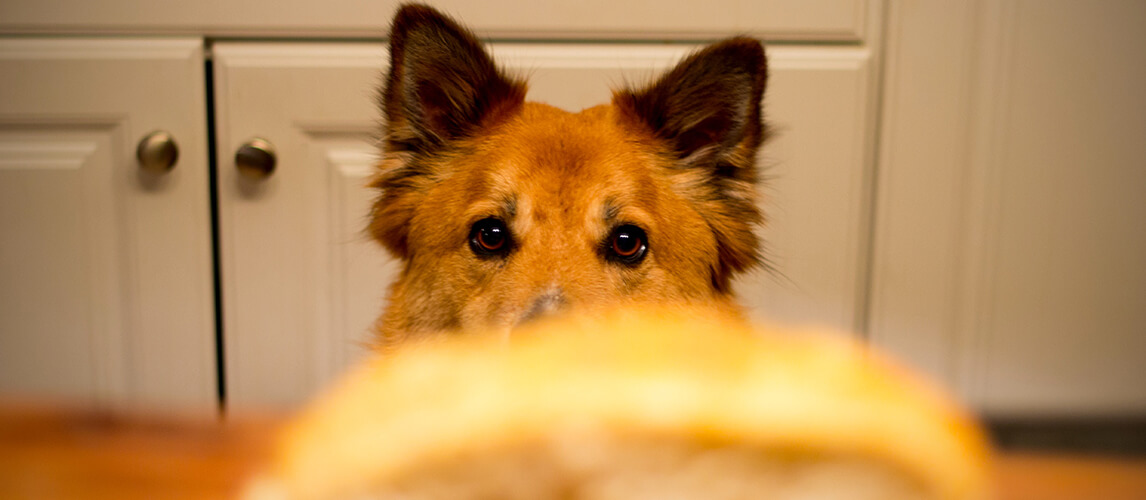 There are ample benefits of adding lamb to your dog's diet, many of which are key to helping maintain a happy, healthy body and mind. While we don't have the space to add all of them individually, here are some of the biggest factors as to why lamb-based dog food is a good choice.
High-Quality Protein
Fresh lamb is a great source of protein. And protein provides your pups with everything they need for healthy cell building and regeneration. In other words, they are the building blocks of life and are required for any animal (including us) to remain healthy and happy. Without protein, your pup will soon become lethargic and extremely poorly.
High Levels of Beta-Alanine
Beta-alanine is great for muscle endurance, which helps your dog to become the best pup they can be. Whether you like agility and canine sports, or are looking to feed your working dog with the right mixture to keep their muscles from tiring, this is what you need. Luckily, lamb is naturally packed with this amino acid!
Packed with Vitamins and Minerals
As well as the above, lamb is also naturally filled with vitamins and minerals. The benefits of which can be seen all over the body physically - but also mentally. A healthy dog will thrive with their training, be happier in themselves and happily bounce around with their human masters.
A Great Option for Dogs with Food Allergies and Sensitive Stomachs
If your dog has allergies, they won't be able to eat the chicken, chicken fat, chicken meal and any other by-products of chicken. As such, a lamb and rice diet is ideal for adult dogs who struggle with their digestion or are showing signs of allergies. However, do be sure to check with your vet if you're ever worried about your dog, their eating habits or a change in behavior.
Lamb Dog Food FAQ:
Q:

Is lamb dog food better than chicken?

A:

Lamb is a great alternative to poultry. Many dogs become allergic to turkey meal, chicken (including chicken fat) and other dog foods with grains and poultry meal. These food allergies aren't life-threatening - but they can be extremely difficult to manage. As such, dog foods with a lamb and rice recipe offer a healthier alternative, for these dogs.
Q:

Is lamb easy to digest?

A:

Lamb and rice dog food is some of the easiest food to digest for dogs. However, do be aware that if a food is easy to digest, it often means that it lacks fiber. For this reason, a lamb and rice diet works well to counter each aspect and keep your dog healthy - including their digestive tract.
Q:

Is lamb and rice dog food better than chicken and rice?

A:

Lamb and rice dog food is better for dogs than chicken, if your dog has allergies or sensitivities. However, as with all things when it comes to dog food, do be sure to check with your vet if you're worried at all. Similarly, be sure to swap food over slowly.
Q:

Can I feed my dog lamb every day?

A:

As long as your dog is enjoying balanced nutrition - often coming in the form of lamb and rice dog food - your dog can eat lamb every day. Just remember that the brown rice recipe also needs to contain healthy levels of carbs, fat and protein. Otherwise, you'll be depriving your pup of one of their essential nutrients!