PetSide may earn a small commission from affiliate links in this article.
Learn more
When it comes to choosing some of the coolest cat names, we've got your back. Picking a name for your new kitten or adopted adult cat can be challenging for some. New pet owners may not want something plain or are averse to some types of names (like giving a cat a "human" name).
No matter your reasoning for wanting a great name for your new family member, we're certain that you'll find inspiration in this list. We've got everything from geeky and nerdy names inspired by the Hunger Games and Harry Potter to names that let your creativity flow.
How to Pick a Good Cat Name
With cat ownership comes the responsibility of choosing a name that works for your cat. You may pick their name based on their coat color (such as calling a gray cat "Storm", "Cloud", or "Silver"), or you could go with something that fits their personality.
Cats respond better to shorter names. Preferably ones that don't sound like other names or common things you might use in your home. For instance, don't call your cat "Cinnamon" if you use the spice a lot in your kitchen because you'll end up with the fluffy type of Cinnamon in your baking rather than the spice.
Common and Popular Names for Your New Kitty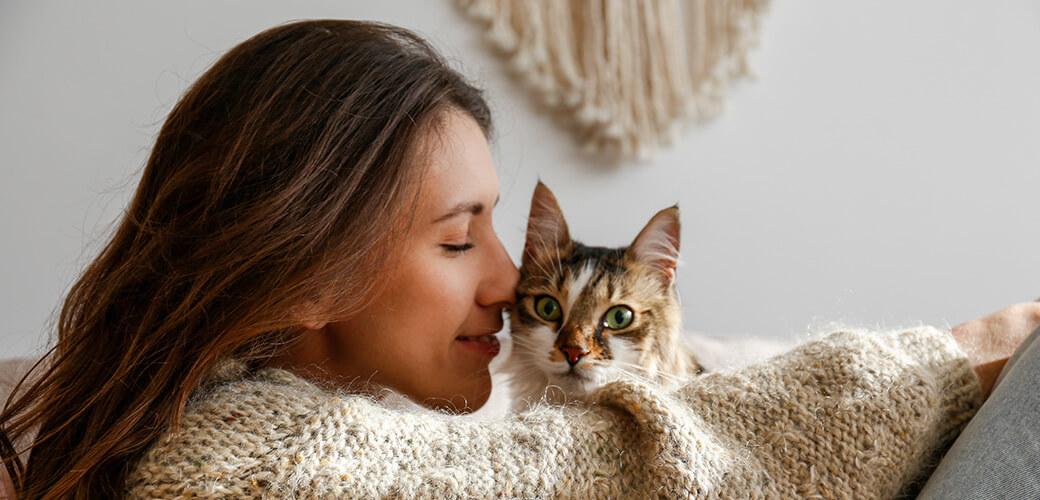 20 Common and cool male cat names
Ace
Axel
Bandit
Blaze
Charlie
Elijah
Finn
Hunter
Louie
Jack
Jake
Jasper
Maverick
Max
Milo
Noah
Rocky
Scout
Toby
Victor
20 Common and cool female cat names
Angel
Abby
Bella
Chloe
Cleo
Daisy
Goldie
Gracie
Lady
Lola
Lucy
Maggie
Molly
Princess
Raven
Tabby
Tabitha
Tiffany
Tiger Lily
Zoe
20 Cool unisex cat names
Alaska
Alex
Aspen
Avery
Bentley
Biscuit
Blue
Cherrio
Chocolate
Coco
Cocoa
Cupid
Echo
Espresso
Frankie
Frosty
Nova
Onyx
Shadow
Smokey
20 Popular names for any cat
Gizmo
Harley
Harper
Hershey
Java
Jazz
Kai
Lucky
Maple
Nugget
Oreo
Patches
Paws
Peanut
Pebbles
Pixel
Rascal
Robin
Snowball
Whiskers
Names Based on Your Cat's Fur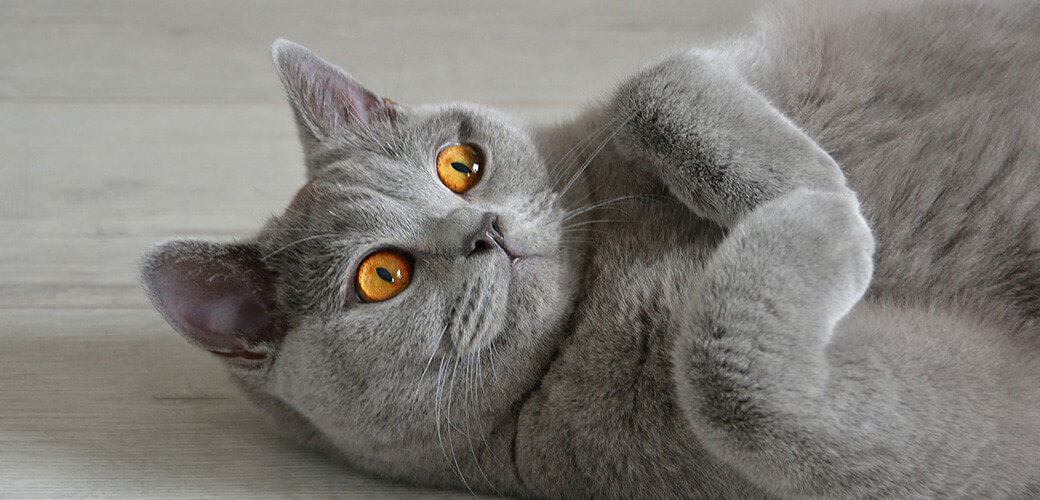 10 Orange cat names
Amber
Cheeto
Ginger
Gingerbread
Marmalade
Nutmeg
Puss/Puss in Boots
Rusty
Syrup
Terry
10 Names for black cats
Ash
Crow
Inky
Magic
Midnight
Phantom
Sabrina
Salem
Star
Vader
10 Names for a black and white cat
Barcode
Butler
Charcoal
Chess
Codex
Dusty
Frostbite
Jesse
Magpie
Morticia
10 Names for gray cats
Ashley
Cinder
Crystal
Earl Grey
Ember
Freya
Ghost
Lavender
Silver
Stormy
10 Names for Calico cats
Angelina
Callie
Clementine
Dumpling
Fawn
Patch
Piper
Saffron
Sophie
Taffy
10 Names for white cats
Birch
Blanche
Cotton
Flower
Moon
Noodle
Salt
Weiss
Yin
Yumi
10 Great tabby cat names
Badger
Clay
Coffee
Confetti
Dotty
Marbles
Mocha
Pearl
Potato
Ripple/Ripples
Names for the Nerdy and Geeky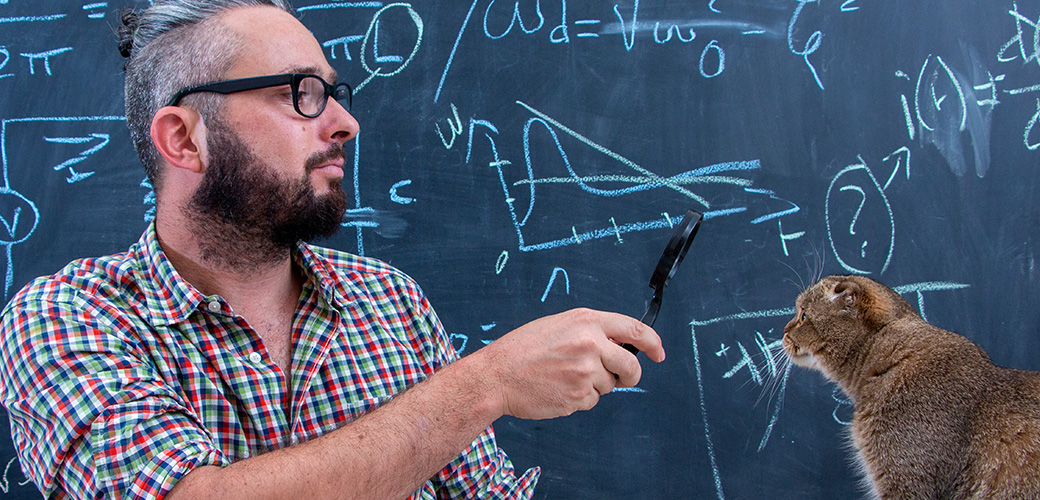 Name your cat after one of 20 Lion King characters
Askari
Imara
Janna
Kasi
Kiara
Kion
Kovu
Mufasa
Nala
Pumba
Rafiki
Rani
Sarabi
Sarafina
Scar
Simba
Tiifu
Timon
Vitani
Zazu
30 Other animated cat names
Azreal
Beans
Blossom
Cali
Cheshire
Chi
Cleopawtra
Diana
Doc
Duchess
Dydo
Felix
Figaro
Fluffy
Furrball
Garfield
Gideon
Happy
Heathcliff
Jess
Jiji
Katnip
Kuro
Marie
Mittens
Oliver
O'Malley
Sylvester
Tom
Toulouse
30 Cool cat names for TV and movie fans
Anna
Ariel
Aslan
Chrissy
Ciri
Cirilla
Crookshanks
Eddie
Ella
Elle
Elsa
Fred
Frodo
George
Geralt
Lily
Jaskier
Katniss
Mickey
Minerva
Minnie
Percy
Primrose
Sam
Sherlock
Spike
Tigger
Triss
Watson
Yennefer
A good list of 20 Star Wars names
Ahsoka
Anakin
Ben
Chewbacca
Darth
Finn
Han/Han Solo
Jabba
Jar Jar
Kylo
Lando
Leia
Luke
Obi-Wan
Padme
Poe
R2-D2
Rey
Snips
Yoda
20 Awesome cat names for superhero fans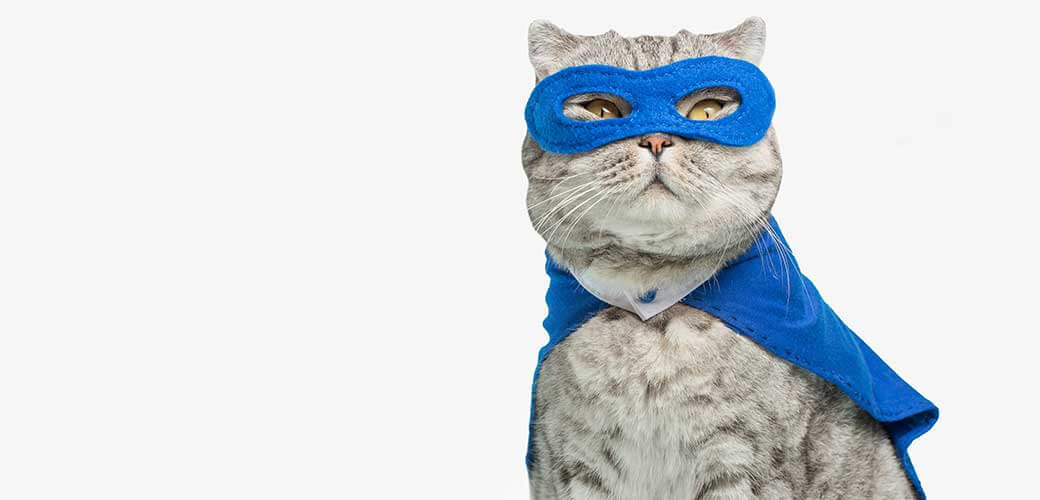 Aurora
Batman
Barry
Connor
Diana
Flash
Hulk
Kal
Kal-el
Loki
Nightcrawler
Parker
Peter
Stark
Stephen
Strange
Superman
Thor
Tony
Wonder Woman
15 Great cat names for the myth and legend readers
Arthur
Circe
Chiron
Gwaine
Gwen
Homer
Lancelot
Lionheart
Little John
Marian
Merlin
Nimueh
Penelope
Robin Hood
Uther
20 Greek Mythology names for your cat
Apollo
Artemis
Athena
Atlas
Calypso
Cassandra
Chaos
Daphne
Demeter
Hades
Hera
Hermes
Hestia
Icarus
Iris
Jason
Persephone
Poseidon
Selene
Zeus
20 Cute cat names for nature lovers
Basil
Buttercup
Cherry
Cherry Blossom
Cinnamon
Dandelion
Dawn
Dusk
Foxglove
Ivy
Luna
Rose
Sakura
Sky
Snowy
Snowflake
Sunny
Sunshine
Violet
Willow
10 Cat names based off of other animals
Bee
Dog
Dragon
Fish
Foxy
Honey
Leo
Monkey
Mouse
Tiger
10 Funny cat names
Catzilla
Chairman Meow
Egg
Fishbait
Jiggles
Jingle
Mr. Bigglesworth
Toast
Tofu
Waffles
10 Adorable names for your new kitten
Bean
Boo
Bubbles
Buddy
Link
Penny
Pixie
Pumpkin
Rosie
Zelda
When to Start Teaching Your Pets Their Name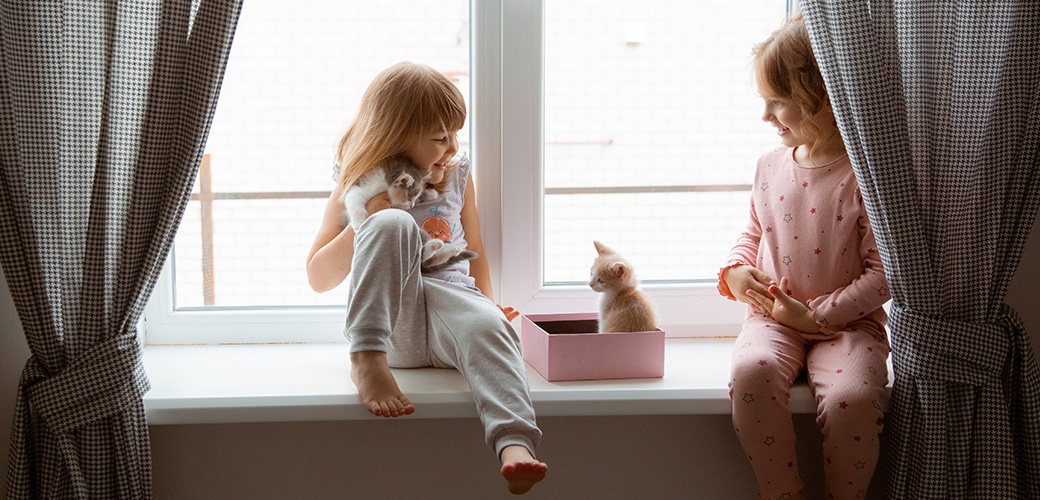 Ideally, you'll want to start teaching your new kitten or adult cat their name as soon as you get them. For kittens, breeders don't typically name them when they know they're going to sell them, so they are called by the color of their collar or something similar. That means your new kitten won't have any name associated with them, so they won't get confused when learning.
Adopted cats are a little trickier. Sometimes they come with names, but that may be a name given to them by the shelter, so they don't understand it's their name. During name training sessions, adult cats may take a bit longer to pick up on their new name.
How to train your cat
To train your cat to learn their name, you only need some treats and a few minutes a day. Say your cat's chosen name and offer them the treat. You may want to break treats up into smaller pieces when teaching them.
As you continue, get further away from your cat. The goal is to be able to call their name from across the room and have them come to you. Once it's clear, they understand it's their name and switch out the treat for petting. Positive reinforcement doesn't always need to be in the form of treats – cats are tactile and social creatures, and they respond well to head rubs.
Cats have short attention spans. You'll only be able to train them for a few minutes at a time. You don't want them to be overwhelmed, stressed, or annoyed. Cat trainers will tell you that even getting your cat's attention for one minute when training them is enough. Remember not to give up and to keep coming back when your cat is awake but calm.
Do not wake your cat up to train them; avoid training at dawn or dusk when they're most active. They're less likely to pay attention in these situations because other things have their attention, and you aren't on that list.
If you're having trouble training your cat, seek veterinary advice and ask for training recommendations. Your vet might be able to point you in the right direction while you're getting started.
FAQs:
Q: How do I find more cute names for cats?
A: Looking online is a great option if you haven't found a name you like, but you could also consider naming your cat after one of your favorite characters or even an author – like Charles Dickens! You'll just end up calling your cat "Charles", but what a great name for a dapper gentleman of a cat.
Q: Why do so many people want cool names for cats?
A: Younger cat owners have had much more exposure to the world through the internet, so it's no wonder they get a bit more creative with their names. It's also more socially acceptable to be geeky now, leading to cats being named after a beloved cartoon character. But it's not just cartoons. People also name their cats after characters in films, TV series, books, their favorite actors, flowers they like, or they give them unique names that have spiritual meanings to them.
Q: What kind of name is best to give a cat?
A: It's always best to give your cat a name that rolls off your tongue easily and isn't hard to say, pronounce, or spell. Something around three syllables makes the perfect name, but you're still likely to shorten it. That said, be sure to pick a name you and your friends can shorten because cat owners rarely use their cat names full when talking to them.
Q: Can you use a baby name for a cat?
A: You might be surprised to learn that many people already do! Baby name websites are one of the best places to find names for animals, and they're often employed in times like this. Some websites allow you to search by name, origin (country), the first letter, or even meaning! Searching by meaning is an excellent way to find more ideas for your cat's name.