PetSide may earn a small commission from affiliate links in this article.
Learn more
If you are thinking of bringing a new girl cat into your home and have never owned a female cat, then you will want to consider what to name your feline friend.
Cat owners don't always give cat names enough attention at the start, as they are (understandably) distracted with the practicalities of becoming pet parents. But cat names are important, very important – as you will be using this name for the rest of their lives! Also – if your cat is an outdoor cat then you will be calling your girl cat's name out loud when you need to get them back inside for feeding – do you really want to be shouting "Lion King" or "Tinker Bell" into the night when you need to search for your female cat?!
Do You Need to Name Your Kitty Before You Bring Them Home?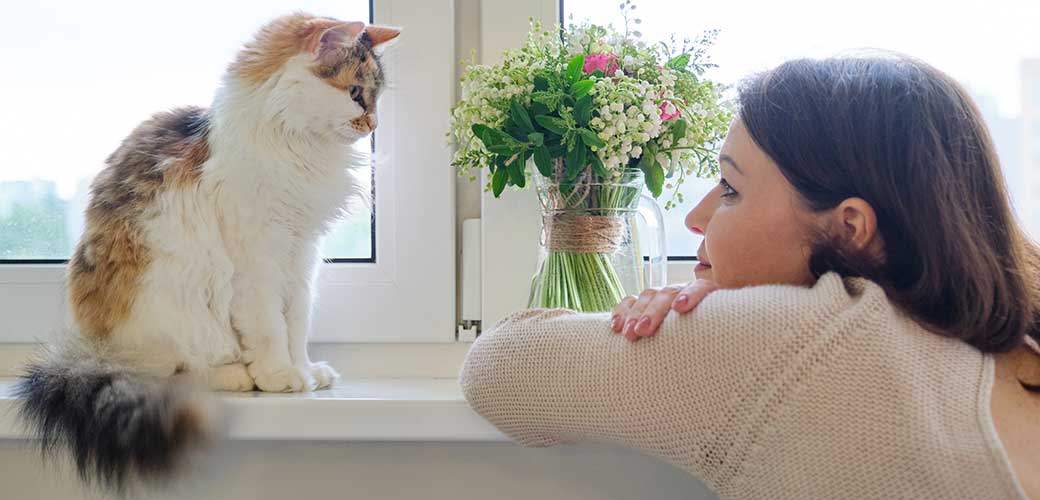 It is all down to the individual cat owners whether they choose a name before meeting their new cat. Some people like to name their new pet beforehand, whereas other pet owners like to see what the cat looks like and how it behaves before choosing a cat name.
Cute female kitten names might not suit your cat if it has a fiery temperament, for instance, and if you have a scruffy street cat, then a royal family name such as "Princess" might not seem suitable! Often it's best to spend a little time getting to know your cat before choosing the best cat name.
If you are unsure what cat name to give your female kitty and feel overwhelmed, try not to panic – we've got your back! In this article, we will look at the best ways to choose unique girl cat names that will suit your female cat and give you some fab ideas for inspired names.
Read on to discover the best way to choose a name for your girl cat…
Are Cat Names Important?
Cat names are very important because this is something you will be using for the rest of their life, so it's important to choose a girl cat name that you like. Parents wouldn't just call their little girl a random name, and cats are no different as they are very much part of the family.
The perfect moniker may come to you naturally, or you may need a little inspiration, and that's what we're here for, to help you choose the perfect name for your cat.
Can Your Kitty Recognize its Name?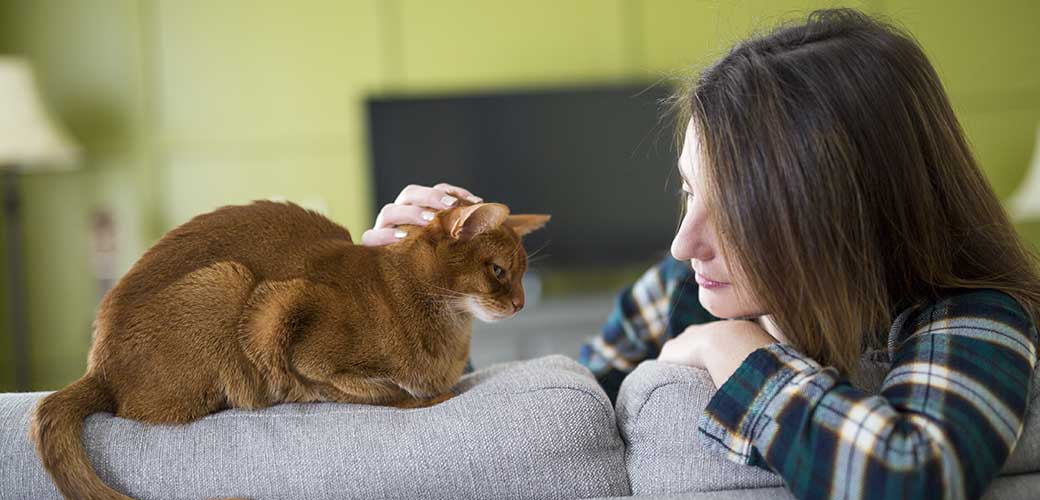 Many studies have shown that cats do indeed recognize their names. Your kitty will normally associate the sound of their name with something pleasant like being fed and will come to you when called.
How long does it take for a cat to know its name?
Like a dog, it is believed that some cats can learn their names in just a few days, whereas with other cats, it can take a little longer – up to six months.
Ideas for Choosing a Name for Your Girl Cat
Want to choose a lovely name? Or perhaps you're being drawn to look for a popular name? Let's give you some inspiration. Below we will give you advice on how to choose the best girl kitten names and cat names
Personality and character of your new cat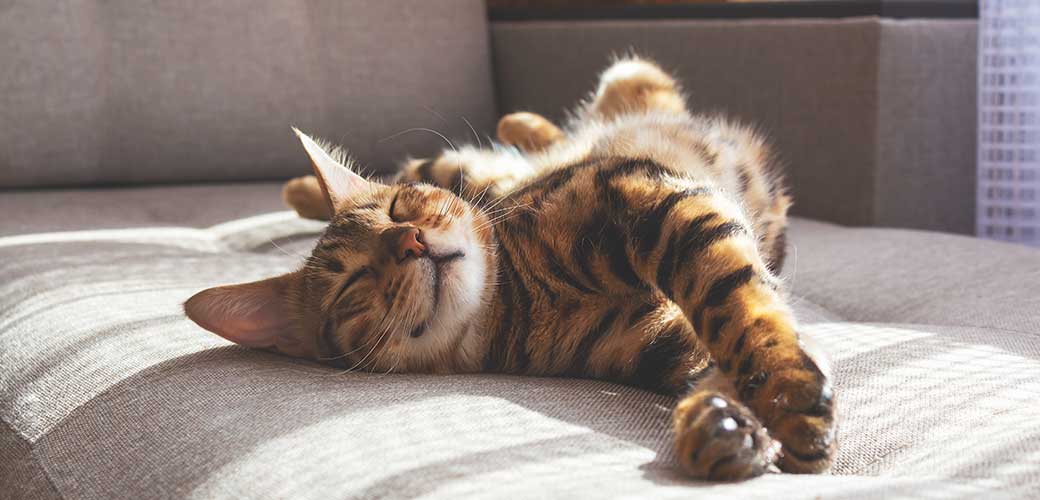 One of the most effective ways of choosing a female cat name is to get to know your cat's personality – for example, cute cat names might not be the best option for feisty kitties! If your new feline has a strong character, look at character names from your favorite movie, comic book, or even classic book characters. If they are soft and gentle, your kitty may suit a more adorable name such as "Princess" or "Fluffy". The character of your furry friend usually helps in choosing an awesome name (or should that be paw-some?!).
Some of the best names for female cats based on characters are these:
Mirage
Lucybelle
Zelda
Dinah
Nala
Cinderella
Snow White
Meowthra
Ripley
Snowbell
Primrose
Katniss
Hermione
Mulan
Dorothy
Clarice
Carrie
Buffy
Baby
Thelma
Moana
Groot
Binx
Salem
Catwoman
Colors, markings & breed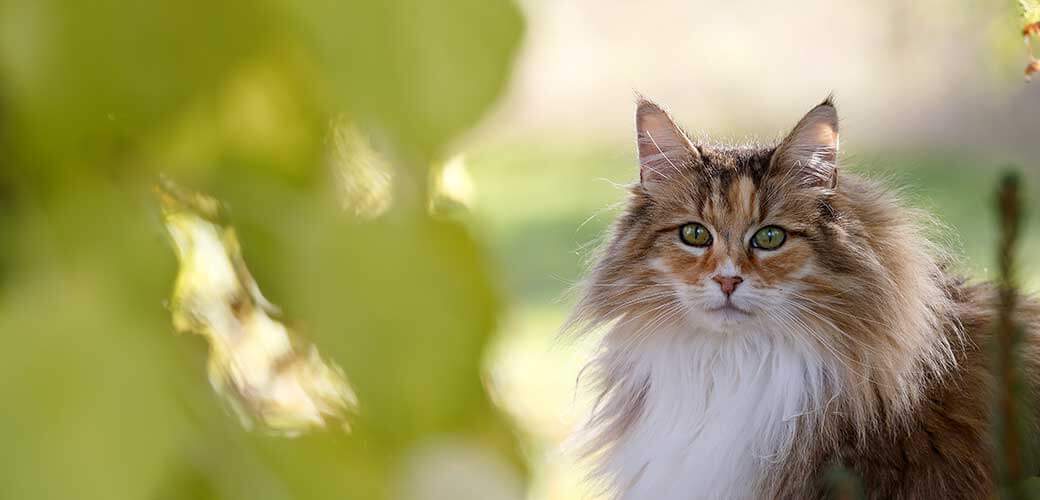 The color of your girl cat will often dictate its name. There are so many cool girl cat names for black cats, the list is endless.
Here are our favorite black cat names:
Luna
Raven
Midnight
Ebony
Pepper
Loki
Jaguar
Phantom
Jet
Inky
Onyx
Noir
Charm
Dusty
Batgirl
Puma
Sky
Likewise, if your girl cat has distinctive markings, think about names such as:
Spotty
Splodge
Socks
Tux
Stripe
Tiger
Tigger
Puma
Tigereta
Bee
Bumblebee
Bamboo
Zigzag
Spot
Patches
Speckles
Yucca
Siamese and Bengal cats suit regal names – you can also think of female cat names relating to female goddesses and mythological creatures. Where does your breed of cat originate from? Egypt? India? Take a look at popular female cat names from that part of the world.
British Shorthair? Look at British names. Unusual Sphynx? Then you will likely want a unique name – look at names that could relate to the texture of her skin or the features of her face for a truly fitting name!
The best girl cat names relate to the cat's appearance or personality.
Here are some unusual cat names that may apply to your particular breed:
Sagwa
Tao
Koko
Ayesha
Raja
Vega
Freda
Ying
Malee
Dara
Katana
Kat
Yum Yum
Cleopatra
Pandora
Medusa
Saffron
Aria
Blue
Petal
Jasmine
Sky
Iris
Dalila
Gazelle
Hasina
Bastet
Isis
Nina
Karina
Kira
Katja
Oxana
Misty
Angel
Salma
Cloud
Smokey
Gretel
Zoya
Queen
Mystique
Astrid
Freya
Sira
Emerald
Ruby
Classic girl cat names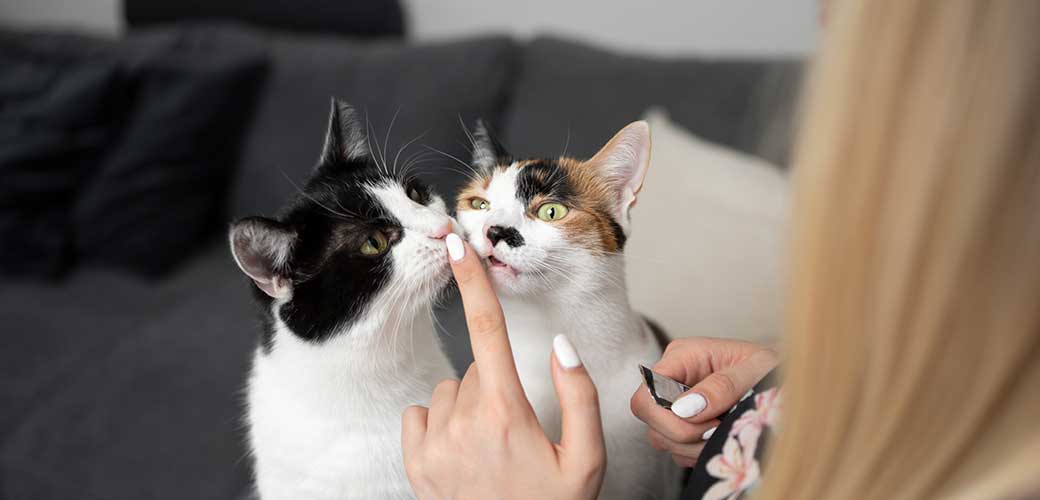 There are lots of classic girl cat names that might suit your new kitty. The perfect name for your girl cat doesn't have to be anything fancy – some of the of most popular cat names are simple yet gorgeous and cute! Some of our favorites include:
Chloe
Bella
Moon
Felix
Luna
Kitty
Cleo
Daisy
Gizmo
Ginger
Jet
Rosie
Lady
Gracie
Tabby
Tabitha
Smudge
Bailey
Ellie
Greta
Evy
Harper
Isobel
Lucky
Lily
Maria
Millie
Nellie
Mittens
Marley
Minnie
Scout
Rocky
Stella
Rosebud
Sadie
Sophie
Sophia
Wilma
Whiskers
Teddy
Violet
Unique names for a girl cat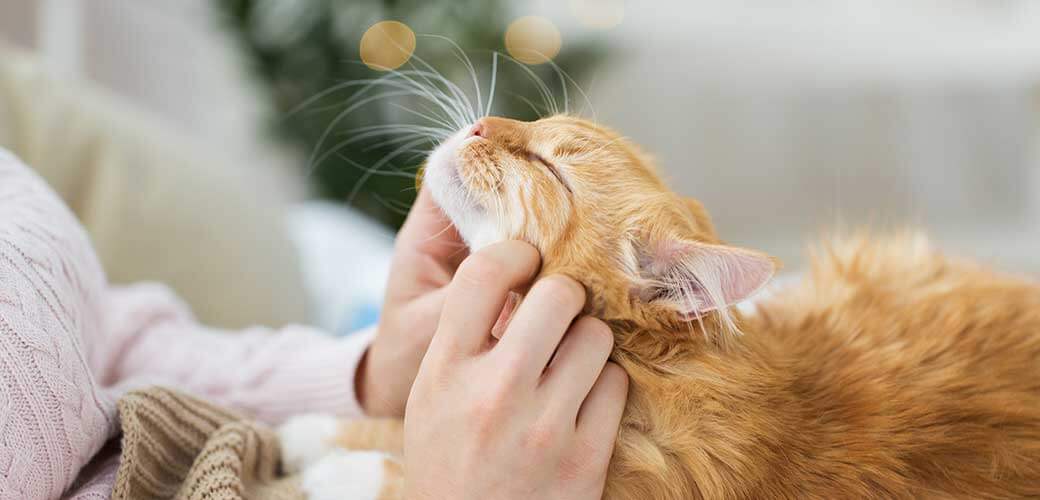 Our pets are like our children, and so it's important that we name them something that means something to us. If you have famous people you love, why not name your cat after them? Girl cat names aren't just "animal" names – they can be characters, favorite words, anything that sticks and feels right. Some of our favorite unusual names for female cats include:
Modella
Momo
Tahini
Ursula
Medusa
Clove
Fang
Scratches
Claw
Shredder
Twist
Zippy
Chaos
Dash
Xenia
Portia
Winter
Autumn
Zora
Yasmine
Cat names with meaning
You might choose to name your new kitten something with meaning. But rather than Google female cat names with meaning to find a great name, think about what has meaning to you personally in your life – this is one of the best ways to find something unique and gorgeous. Girl cat names are often better when there's more thought involved. How does your cat make you feel? Some of the best names with meaning are:
Sunshine
Sunny
Beauty
Pretty
Happy
Girl cat names based on food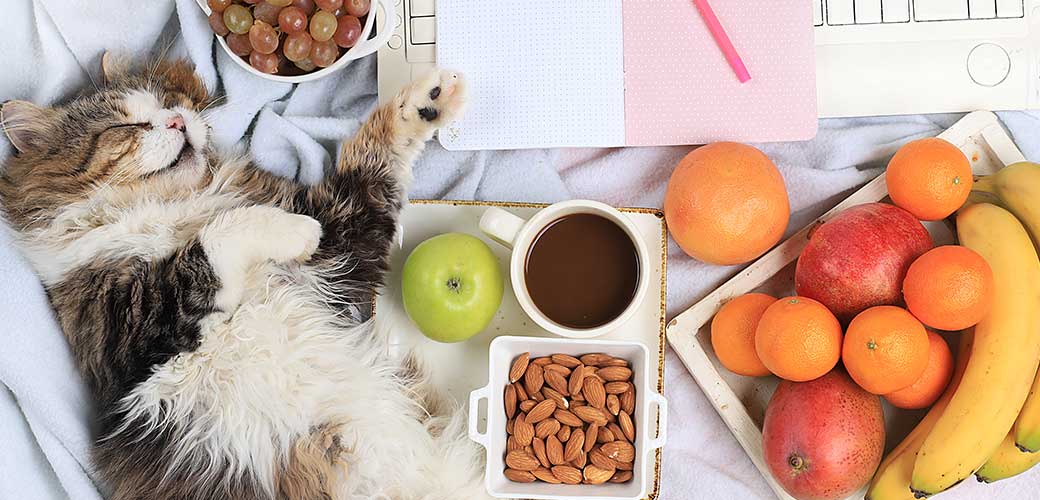 So many girl cat names are based on favorite foods! Popular names include:
Kit Kat
Apple
Biscuit
Sugar
Cherry
Cocoa
Chocolate
Muffin
Mango
Cookie
Sweetie
Pumpkin
Dumpling
Donut
Brandy
Brie
Ambrosia
Chai
Ginger
Nut
Honey
Olive
Paprika
Pepper
Rosemary
Blondie
Chip
Choco
Bagel
Candy
Cashew
Butter
Crumble
Crumpet
Flax
Coconut
Coco Pop
Bean
Sushi
Fruitloops
Cracker
Cream
Fudge
Dolce
Fritter
Doughball
Gnocchi
Kimchi
Gravy
Grits
Macaron
Lychee
Kinder
Mint
Mochi
Pie
Raisin
Reeses
Plum
Pita
Shrimp
Snickerdoodles
Ravioli
Tamale
Spaghetti
Waffles
Walnut
Wasabi
Peanut
Pecan
Funny cat names for girls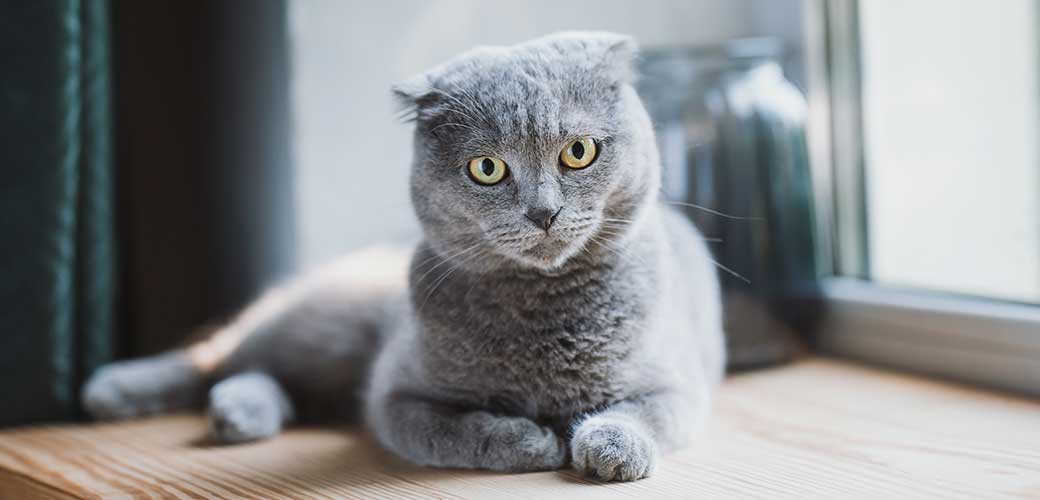 Human names always make for funny names for female cats. If you're looking for unique girl cat names, then girl cat names based on human names or silly names and words are just purrfect! Even a classic dog name can be a great choice – consider names such as Buster or Rex! Funny girl cat names that we like include:
Baby
Skittles
Potato
Nacho
Shrek
Ali Cat
Jessicat
Jennifur
Cleocatra
Meowses
Margaret Scratcher
Lucifur
RuPaw
Furley Temple
Cat Moss
Cindy Clawford
Karen
Ducky
Toothy
Doodle
Fangtooth