PetSide may earn a small commission from affiliate links in this article.
Learn more
Often confused for a simple white domestic cat breed (such as the British or American domestic shorthair), the Khao Manee is its breed with its history and needs. Khao Manee means "white gem"; they are one of the oriental cat breeds of the world, with a body that is not dissimilar to the Siamese cat.
These cats were rumored to be well-liked by Thai royalty. Treasured, in fact. Their history is shrouded in a bit of mystery, but the positive stories surrounding the breed speak for themselves. They are thought to be a cat breed that spreads fortune and good luck. This guide explores the breed's origin and what it will take for you to bring one home.
Basics of Khao Manee Cats
Height: 10 to 12 inches
Weight: 8 to 10 pounds
Lifespan: 10 to 12 years
Personality: Social, affectionate, inquisitive
Other names: White Gem, Khao Plort, Diamond Eye cat
Khao Manee Origin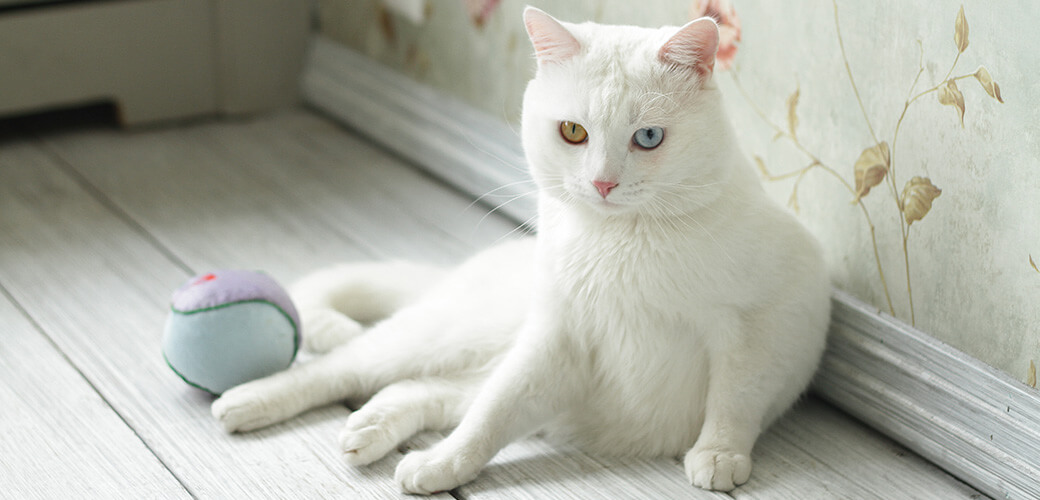 The White Gem is a breed of cat originating in Thailand. It has ancient ancestry that can be traced by hundreds of years and was even mentioned in the cat book poems (the Tamra Maew), a manuscript discovered in 2014 at a royal Buddhist temple in Bangkok.
That means that this breed could date back to the existence of the Ayutthaya Kingdom (1351 to 1767 AD), where the manuscript is thought to have originated from.
As such a rare treasure of a cat, it's no wonder that they aren't as well-known as other pets that line the households of the Western world. Only a reputable breeder should be trusted when considering the purchase of the Diamond Eye cat.
Khao Manee Cat Care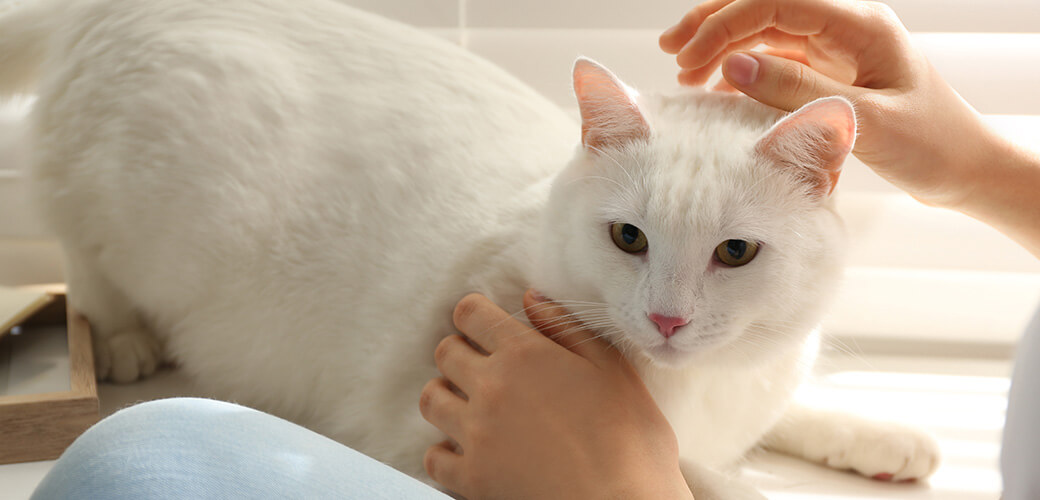 There is a known link between white cat breeds with blue eyes and deafness. Not all blue-eyed white cats will be deaf, but the number of them has been high enough that certain Cat Fancy organizations and the Khao Manee Cat Club have recommended that Khao Manees are tested before being bred.
White cats have a history of various health conditions, including deafness, heterochromia, skin issues, a higher chance of developing skin cancer, sensitivity to the sun, and light sensitivity. Your Khao Manee can live a perfectly happy and healthy life, but as their owner, you need to be aware of how sensitive their skin is and understand the breed as well as you can.
Khao Manees are highly intelligent cats. They're inquisitive cats with a social nature, always happy to be around people. This is one of the many reasons it's best to socialize your cat early – this breed will thrive from attention and social opportunities. They're a cat who loves to live with other pets, so you could bring them into a home with other household animals or adopt another cat later.
The Khao Manee Cats coat is short and requires little care from their human parent. Occasionally brushing your cat with a slicker brush once or twice a week will be more than sufficient.
Other than that, all you need is high-quality cat food with no filler ingredients (stay away from cheap or overly commercialized brands), and to book your cat in with a vet for their parasite control treatments and yearly vaccinations.
Looking After Khao Manee Kittens
Any Khao Manee will be an energetic kitten. You'll need to have a selection of good quality toys for them to play with, particularly those that provide mental stimulation.
They're less active senior cats, but they'll cause a bit of chaos while they're young. This "Good Luck" cat can be a handful sometimes, but what kitten isn't? Keep them entertained, train them well, and be sensitive to their needs.
Khao Manee Cat: Breed Facts and Temperament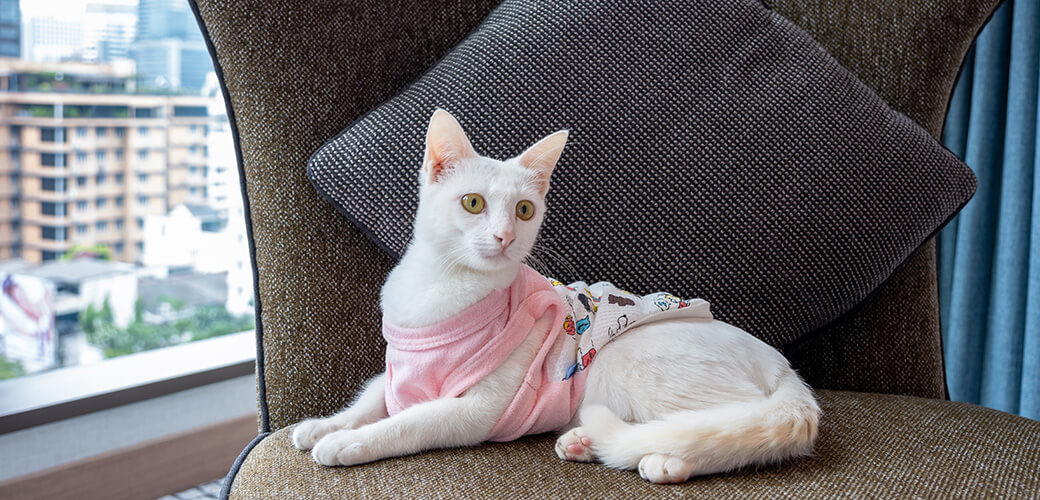 Quick facts about the Khao Manee breed
They are one of the rarest cat breeds in the world.
There is a Khao Manee Cat Club for owners and breeders of the cat
Diamond Eye cats are a recognized breed and can be entered into various exhibitions.
Despite popular imagery, not all cats from this breed have heterochromia. The mutation is a rare genetic trait, though cats with the condition are more popular. White cat breeds are more likely to have different colored eyes.
Khao Manee with heterochromia are often given to others as a symbol of luck in Thailand.
Kittens are sometimes born with a small darker mark on their head when they're young, which usually fades by their first birthday.
If you want your Khao Manee cats registered for breeding, there is a designated Cat Club.
Understanding your Khao Manee cat's temperament
Like all other breeds, your Khao Manee will have particular likes and dislikes regarding food, toys, and the environment. They are social cats, so you shouldn't have many problems stimulating them into your home's environment if you socialize them properly and give your pets time to get to know each other's scents.
These are energetic cats who love to explore. It's a great idea to have a couple of different cat trees around your home, preferably ones with lots of shelves for the cats to sit on together if you're working with a multi-cat household. Though letting your cat explore the outside world might be tempting, this is one occasion where we beg caution.
Khao Manee are expensive cats, and white cats are very popular. Instead of letting your cat free-roam, you could consider cat-proofing your garden, building a large catio, or harness-training your pet. If you decide to do this for your cat, be sure to only adopt or buy a Khao Manee when you have the space and not when you're living somewhere they can't explore.
Where to Find a Khao Manee Cat for Sale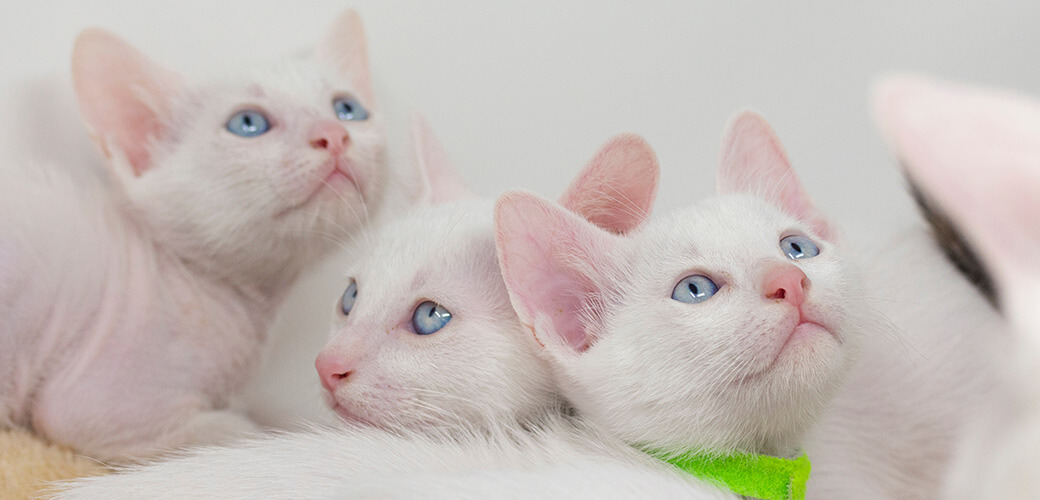 Khao Manee cats are a rare breed. Because of this, you may not find any cats waiting in your local animal shelter. They're expensive to purchase from breeders, and a pedigree kitten or young adult Khao Manee will set you back a fair amount.
If you want to buy a Khao Manee cat, check the Cat Fanciers' Association first. CFA has great information about Khao Manees, and their website has registered breeders for members to contact. Alternatively, there's the Khao Manee Cat Club. Of course, these are American clubs, and the Khao Manee isn't as popular in the West, so you could end up importing.
Buying from Khao Manee breeders
When buying from any breeder, be cautious. The odd-eyed Khao Manee will be more expensive than one with the same colored eyes, which is why you'll see a discrepancy in their prices. White kittens are popular anyway, but a rare cat like a Khao Manee can cost anywhere from $7,000 to $11,000 when imported. It's a choice that should be made after a long discussion, especially if you're planning on registering your cat for exhibitions.
If you bring home one of these pedigreed cats, collect all the relevant documentation from the breeder. Once you hand over your money and cat your cat home, it's so easy for a breeder to disappear if they aren't genuine. Never pay anything online where possible, and always ask for photos of the cat with their mother and the rest of the litter, as well as proof of vet visits, testing, and (where applicable) pedigree status.
Adopting a Khao Manee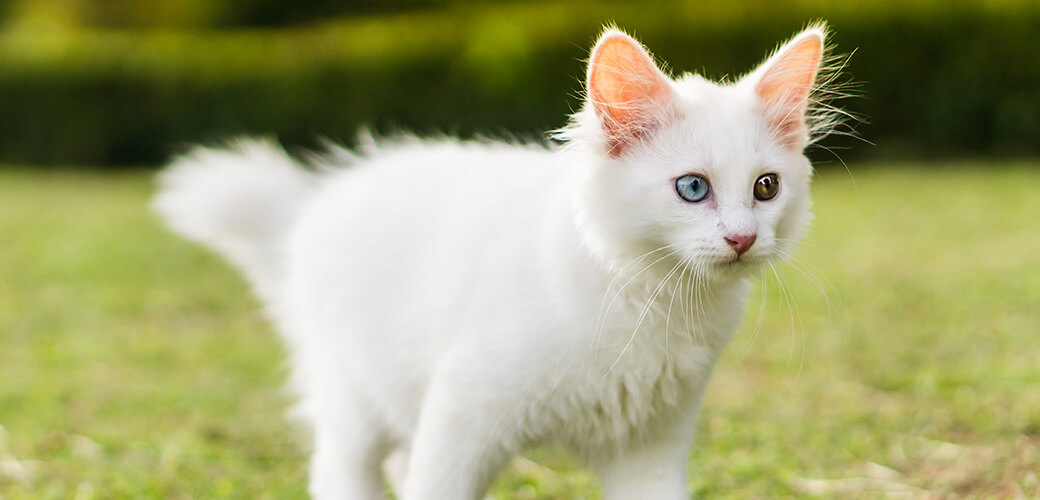 Adopting a Khao Manee is a little more difficult. They aren't usually found in cat shelters because of their high purchasing cost, but you might find one on various pet marketplaces from an owner that doesn't want their pure white cat anymore.
You can still expect to pay a premium for an older Khao Manee. They're athletic cats with beautiful coats and very alluring eyes. If you're lucky, you may be able to find a Khao Manee cat for a more reasonable price if they're older or if you buy from a Western breeder instead of importing them.
FAQs:
Q: How do I identify a Khao Manee cat?
A: When they're young, a Khao Manee kitten can be spotted by looking for the dark mark on its head, but this isn't a foolproof way of identifying the breed. Their most defining feature is their smooth, close-lying coat, which should be pure white. Their eyes are typically blue, green, or gold, though breeders try to push odd-eyed Khao Manee cats more because they fetch better prices. They're talkative, social, and have similar body shapes to the Oriental Shorthair (but smaller ears).
Q: What are the feeding guidelines for a Khao Manee?
A: No matter what cat breed or how many cats you have, feeding guidelines should always be followed to the food manufacturer's specifications. You can find these on the reverse of any wet or dry food recipes you buy for your cat. You'll need to know your cat's weight to give them the right amount of food every day, but some cats do better with a free-grazing option where they can eat little portions throughout the day.