The Best Cat Food Mats in 2022
Last Updated: May 11, 2022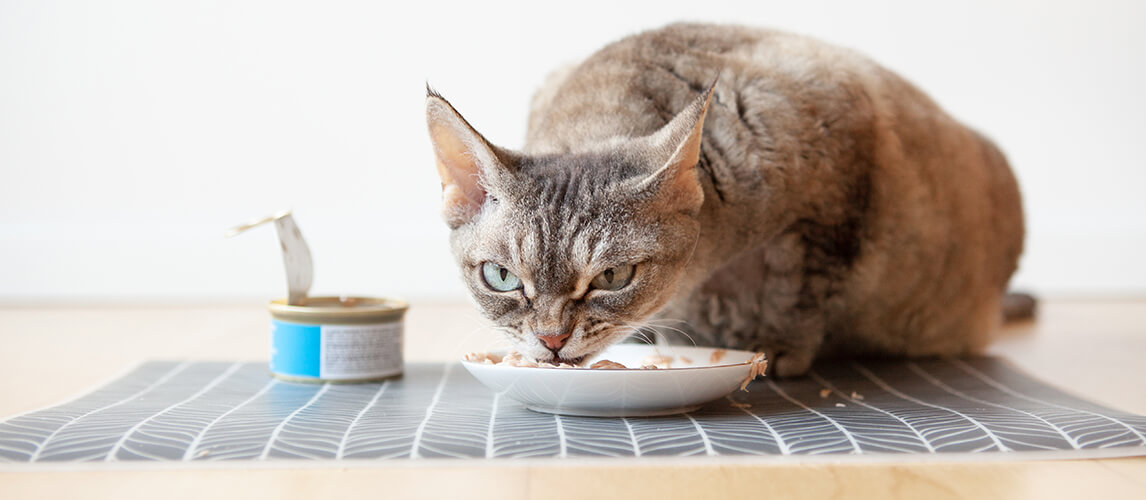 PetSide may earn a small commission from affiliate links in this article.
Learn more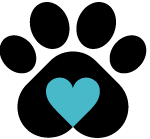 By Petside
Published 13:32 pm
Cats are fussy creatures at the best of times, so keeping their feeding area neat and tidy is a must. This is why a cat food mat is a great solution for preventing mess while protecting your floor at the same time. Designed to sit underneath their food and water bowls, cat food mats are also a good idea if your kit likes to play with their food as it keeps all that debris in one space.
The ideal cat feeding mat is non-slip, large enough for your pet or pets, and easy to clean. With so many to choose from, we try out some of the best cat food mats so you can make the right decision.
Criteria Used for Evaluation
Why a Cat Food Mat is Necessary​?
Although cats are fastidious when it comes to their own cleanliness, they are not always the tidiest of eaters. And if you have more than one kit, it can look more like a food fight come dinner time! If this sounds familiar, then a cat food mat is a very good idea.
Cat food mats are necessary for many cat parents to help protect their floor against water and food spills. And as cats are messy eaters, a raised edge mat can help to stop food bits from spreading too far. The best cat food mats are non-slip which can also help to reduce your pet playing with their food, especially if they are still kittens, as their bowls won't be a distraction by moving around.
Another good reason to buy a cat food mat is to create a defined space that your cat will come to recognize as their feeding space. And they help to keep their food and water bowl in place and looking neat.
Finally, using a cat food mat makes clean-up so much easier, and as most are washable, you can ensure your cat's feeding area is hygienically clean.
The Best Cat Food Mat - Important Features to Consider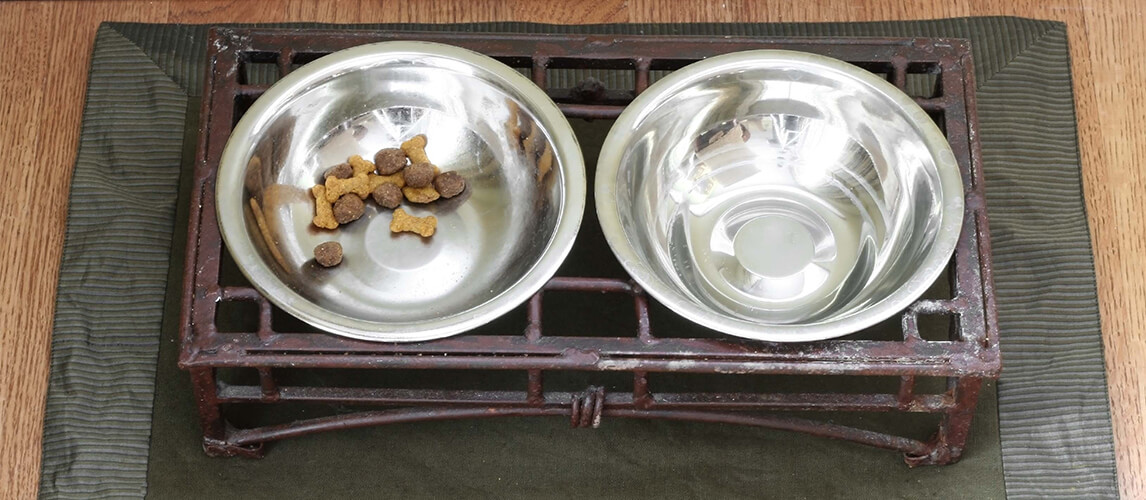 Depending on your cat, or cats, and the space you have for their food station, there are a few important features to consider when buying a new cat feeding mat. Here are the main things to look for in a good cat food mat:
Material
Choosing the right high quality materials for your cat food mat can make all the difference. There are several main types of material used – silicone, rubber, plastic, and microfiber.
Silicone is the most popular as it's waterproof, durable, non-slip and easy to clean. But they can be on the more expensive side. Rubber is cheaper, non-slip and easy to care for but doesn't always look so neat. Plastic pet feeding mats are another option, although more fragile and need to have an anti-slip coating added to the bottom.
Finally, a microfiber or woven fabric cat food mat is good at absorbing spills. But fabric mats won't last as long as other types of cat mat materials.
Pet-safe
As your cat will be eating and drinking near to or from its surface, then the material used for a cat food mat should be non toxic. Always check the packaging – if made from silicone it should be food-grade, or for any other material, it should have been approved by the US Food and Drug Administration (FDA) for pet safety.
Size
When it comes to choosing a cat food mat, it isn't always the case of one size fits all.
The size of mat you choose will be influenced by not just your cat's size but also their age and breed. For example, although kittens are smaller, they tend to be messier eaters, so a large cat food mat to contain all that spilled food would be a good idea.
Your cat feeding mats should also be big enough to accommodate both a food and water bowl. And if you have more than one cat, then it needs to be large enough to cope with multiple cats feeding all at once.
Non-slip
Cats are active animals, even during their feeding time and many also like to play with their food. So, their food mat needs to stay in place to avoid accidents, mess, and spills.
Rubber and silicone mats are naturally non-slip and seal well with a tiled, wooden, or hard floor. Alternatively, look for cat feeding mats that have an anti-slip coating on the bottom, a non-skid rubber backing or grips to keep the mat, especially with fabric mats – and so their food and water bowls – secure.
Raised edges
Particularly if your cat is a messy eater, you may want to consider cat food mats that have high or raised edges. These edges will keep any spills contained and away from your carpet or hard floor while also helping to keep the mat stable. This raised lip should run around the edge and not be so high that it interferes with your pet's normal feeding and drinking.
Easy to clean
It's inevitable that any cat food mat will get mucky and so you need a mat that's super-easy to keep clean. Ideally, the material should be dishwasher safe so it can be popped into the dishwasher or washing machine for total convenience. If not, choose a cat mat that can be safely cleaned with dish soap and a wet cloth and rinsed in the sink, before being quick to air or wipe dry.
General design
While the other features listed are practical and should be a priority, your new cat feeding mat will also be out on display in your home. So, you need to like the design and style before you buy!
Cat Food Mats FAQs:
Q:

How to prevent a cat feeding mat from slipping?

A:

Always ensure the cat feeding mat you buy is suited to the type of floor it will be used on, whether than is wood, tiles, slippery surfaces, and even carpet. Then look for features such as non-slip feet or grips on the underside of the mat to prevent it from sliding around.
Q:

What is the best material for cat feeding mats?

A:

The best general material to look for in a cat food mat is silicone as it is easy to clean, is food-safe, naturally non-slip, and shouldn't absorb any food odors or stains. Rubber is also a durable option although it can be a little hard and inflexible, while plastic can warp and get become misshapen over time. Woven fabric can also be considered although it won't be water-resistant and can be trickier to clean.
Q:

How to clean a cat food mat?

A:

If you have opted for a silicone cat food mat, it is safe to be placed in the top rack of your dishwasher (although it is best if you rinse any cat food debris off first). For any other cat food mats, always read the manufacturer's cleaning instructions. Most cat food mats will have been designed to at least be washed in warm, soapy water, with care taken to any woven fabric so that it can air dry.
Q:

Are silicone cat food mats safe for cats?

A:

Yes, silicone mats are safe for cats, but always ensure any silicone cat feeding mats are made from food-grade silicone and have been approved by the FDA.