The 10 Most Loyal Dog Breeds
If you need a loyal friend that you can depend on through thick or thin, you don't need to look very far. Dogs are the best friends you can ever have. They can give you love, affection, friendship, and loyalty in levels that are far greater than what a human friend can ever give. They will never leave your side. They will never question your motives. Dogs will always look at you in a loving and endearing way. And when you face threats to your life, dogs will never hesitate to put their own lives on the line. Very few humans will do that for a friend.
All pet dogs are loyal. However, there are certain breeds whose loyalty is far stronger than others. Throughout history, these dogs have shown unwavering faithfulness to their human friends. Here are 10 dog breeds whose loyalty to their owners is very strong.
German Shepherd
When German Captain Max von Stephanitz created the German Shepherd in the late 19th century, all he wanted was a dog that Germany can call its own. What he created, however, was a dog so beautiful, strong, courageous, and loyal that the whole world fell in love with it. One of the world's most recognizable breeds, there's no questioning the popularity of the German Shepherd. And when it comes to canine loyalty, it is second to none.
The GSD has come a long way since its creation. It has evolved from a venerable herding dog to one of dogdom's most versatile canines. Very few breeds can match its obedience while its intelligence is one of the highest in the kingdom. It now serves a variety of roles from helping the disabled to assisting law enforcement agencies. It's a therapy dog and a great all-around family companion.
The history of man is replete with stories of German Shepherd courage, dedication, and loyalty. It is true that its popularity dropped during the World Wars, but one can never doubt its usefulness in the battlefield. It is brave as it is loyal to the men and women who put their best efforts in the dog's upbringing.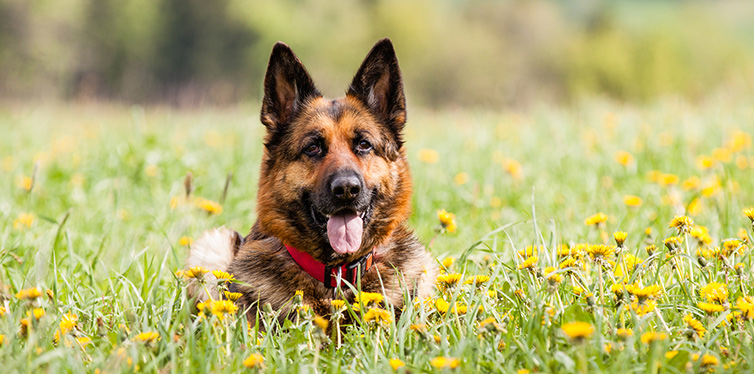 Golden Retriever
Don't mistake the Golden Retriever's remarkable friendliness as a sign of lack of loyalty. It may consider everyone – including strangers – as its friend. But its loyalty is only to its human family. This Dudley Marjoribanks creation is the epitome of canine friendliness. It is the dog that people think of every time they hear of stories about mans' best friend.
When it comes to canine intelligence, only the Border Collie, German Shepherd, and the Poodle rank higher. This makes the Golden Retriever a smart dog, a trait it uses to show its loyalty. It has a gentle disposition and is never hostile nor aggressive to anyone. It is very fond of swimming and has an insatiable appetite to please its human family.
There are a lot of Hollywood films that depict the Golden's unquestionable loyalty. One of the most endearing of these films is the Disney movie Homeward Bound. There are also true stories of Golden Retrievers trekking hundreds of miles to be with their family. Stories of bravery and courage also abound. It is very rare to see such sense of loyalty in the human world.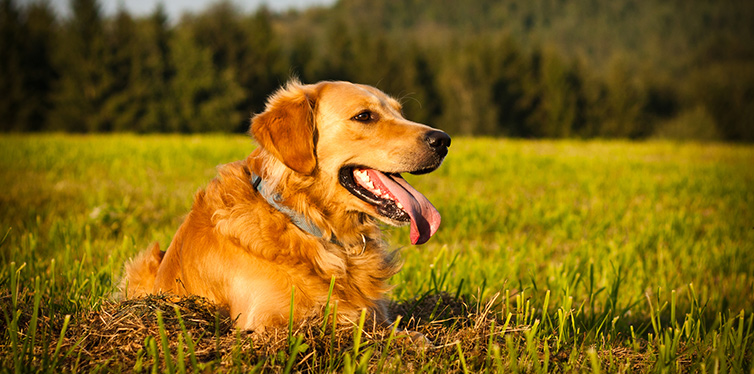 Labrador Retriever
The Labrador is a gun dog, a trusted partner of hunting enthusiasts. This does not make it less loyal than the other breeds in this list. As a matter of fact, it is one of those breeds of dog whose loyalty you'll never question.
Like the German Shepherd, the Lab is a versatile dog. It's a family dog that loves kids and other pets. It's a therapy dog, too. It provides comfort for the troubled soul. Its gentle nature and soulful eyes are often enough to uplift one's spirits. It aids in police work and search and rescue efforts, too. Its tractable nature and natural intelligence make it very easy to train. A biddable dog also possesses the capacity for great loyalty.
The Lab shares its friendliness and people-orientation with the Golden Retriever. It is a friend to all, but only its family can lay claim to its loyalty. Like the Golden, the Lab also comes with many stories that underscore its loyalty. There are those that resemble the story of Shadow in the Homeward Bound film. This is one friendly dog whose loyalty is unwavering.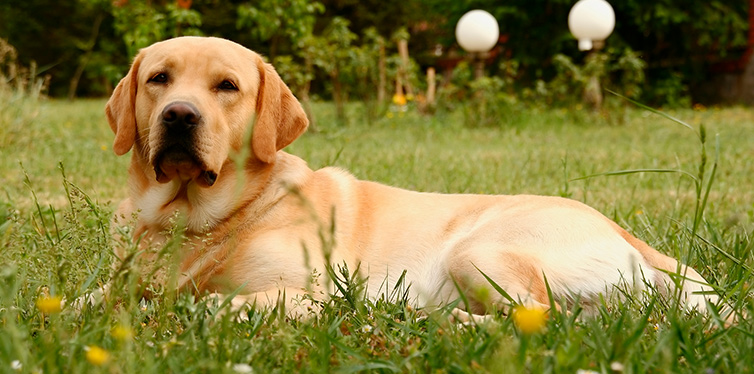 Beagle
When it comes to hunting hare, no other dog can do it better than the Beagle. So why is it in this list of the most loyal dog breeds? Well, the answer lies in its nature as a pack dog. These dogs love to hunt in packs, collaborating with each one to home in on their prey. They can cover plenty of ground while eliminating any escape route for the hare.
Being a pack animal, the Beagle always looks up to its pack leader. And that is you. This is where the Beagle's loyalty hinges on. It is so strong and deeply-ingrained that the only way you can destroy such loyalty is by not acting as its pack leader. Because of this, only true-blue human pack leaders are worthy of the Beagle's trust and loyalty. Once you have its loyalty, you can have it for life.
To be a successful pack leader of a Beagle, you'd have to recognize its remarkable scenting talent. It uses its nose for everything. Use this information to your advantage to win its loyalty. You'll have one of the most dedicated and relentless hunters in the dog kingdom.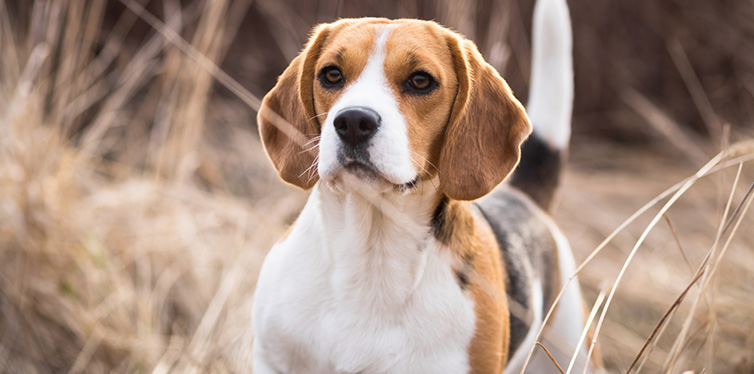 Akita
When it comes to the loyalty among humans, very few can come close to the Japanese. How else can you explain their famous kamikaze attacks of the Second World War if not for their devotion to their Emperor and their nation? As such, it is not surprising why the Akita Inu is in this list of the most loyal dog breeds in the world.
The Akita is your quintessential territorial dog – a trait that is also very strong among the Japanese people. It is reserved with people it knows, but when it comes to its family there's nothing the Akita will not do. It is because of their highly-territorial tendencies that make the Akita the subject of certain breed-specific legislation in some countries. It is a very dominant dog. There is only one entity that it is loyal to – its family.
You might not think of the Akita as an amiable dog. But you can never question its loyalty to its owner. True, it can be very dominant, but this dog is very loving and affectionate to its owner and those people it trusts.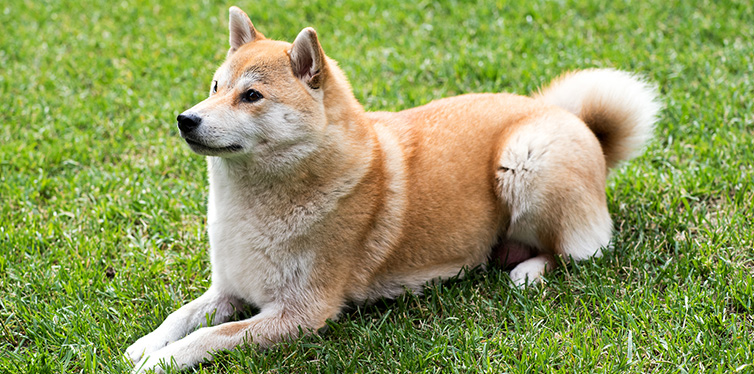 Kuvasz
It may not be as popular as the German Shepherd or the Labrador, but the Kuvasz deserves to be in this list of the world's most loyal dog breed. This Hungarian hound has its origins as a guard dog in the Hungarian royalty. Over the years, its role has extended into the guarding of livestock.
The Kuvasz has the clownish sense of humor of the Poodle while also sharing some of the Golden Retriever's intelligence. They can show very intense loyalty and patience to their loved ones while showing aloofness and reservation for strangers. Its protectiveness of its family is what many people regard as the Kuvasz's strongest traits. This is also what can translate into loyalty.
Because Kuvaszs are very protective of their family, socialization is an absolute must. They are independent-minded dogs, too. This is why the Kuvasz is never a good pet for a novice dog owner. It may be one of the most loyal breeds in the world. But if you cannot train and socialize it well, then this loyalty will never be yours.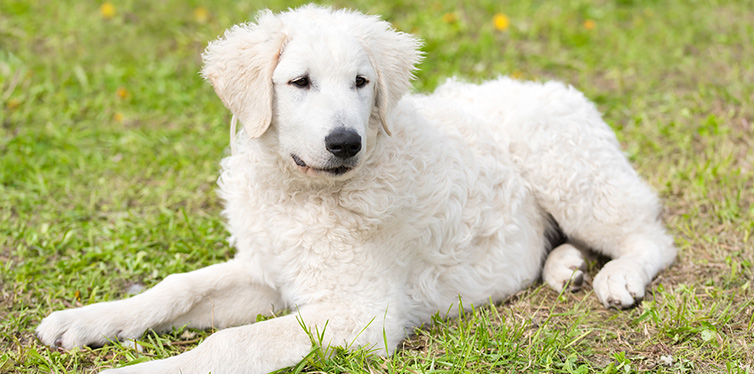 Rough Collie
Whenever we talk about the Rough Collie, we always think of Lassie. This is a beautiful dog that is made more beautiful by its exceptional loyalty to its family. As a matter of fact, the Rough Collie is a one-family dog. You may hear stories of how it saved the life of someone else. But at the end of the day, its heart only belongs to one family.
The Rough Collie may not be as intelligent as its smaller cousin, the Border Collie. However, it is biddable enough to help farm owners herd their livestock. Its herding instinct is so great that it can also display such a behavior when playing with kids. That's why socializing and training the Rough Collie is important. Training and socialization also make this dog super loyal to its folks.
It has a protective nature; although not as tenacious as the Kuvasz. This protectiveness is what you can count on if you want a dog that will safeguard all of your interests. This dog doesn't only save the day; it can also save yours.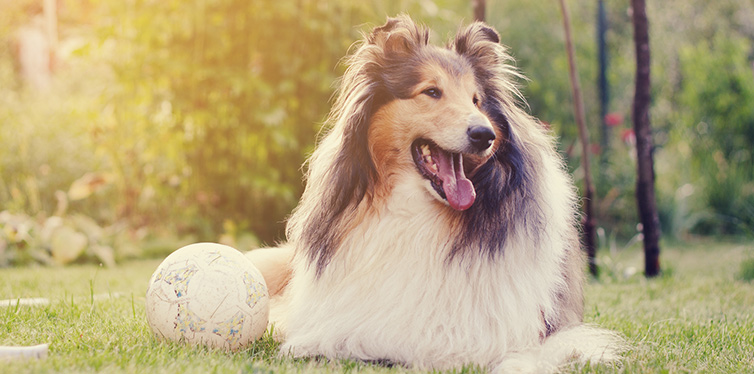 St. Bernard
The St. Bernard is a giant dog with a big heart and a ginormous loyalty. These giants of the Swiss Alps are famous for their humanitarian missions. When it comes to rescuing stranded travelers on the snowy slopes of the Alps, it's always the St. Bernard that rescue organizations rely on.
Despite its hulking size, the St. Bernard is as gentle as a Teddy Bear. It is as calm as Shih Tzu and as patient as the Labrador Retriever. It also has the sweetness of the Cavalier King Charles Spaniel which is most evident when in the company of children. This is an affectionate breed that can display its loyalty to its human owner in many ways. Its loyalty hinges on its amiable nature and its willingness to please its master.
They are not guard dogs. However, they will alert you to the presence of a stranger. Besides, their size alone is enough deterrent for would-be troublemakers.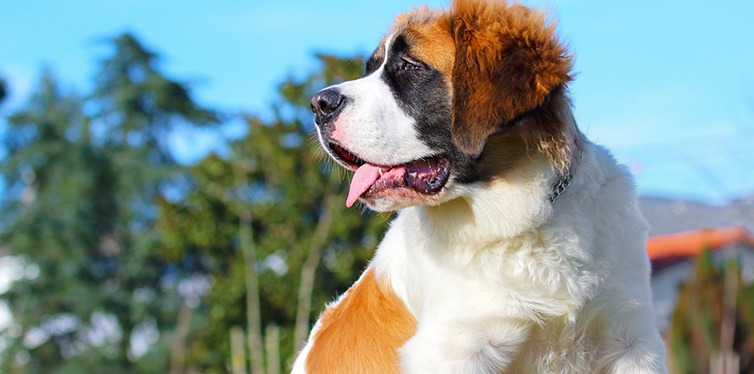 Yorkshire Terrier
It may be small, but the Yorkshire Terrier has a big heart. And like majority of toy dogs, the Yorkie can have a very bloated ego. It is so feisty that it thinks it can take on a dog ten times its size. You cannot blame the Yorkie because it believes that it is the most lovable and most adorable creature on the planet.
But there is another reason why its Napoleonic complex is so huge. This dog happens to be one of the most loyal among toy dogs. It is only trying to protect its loved ones. It doesn't matter if it goes face to face with a larger dog. For this little furbaby, nobody messes with its human family. If someone threatens its family, then the Yorkie will never hesitate to show its teeth.
Well-trained Yorkies are a joy to have. They have very pleasant disposition and love being the center of attention. Their overprotectiveness is often interpreted as the dog's way of showing its loyalty. How else will it gain the approval of its family if it cannot reciprocate the attention and love it receives?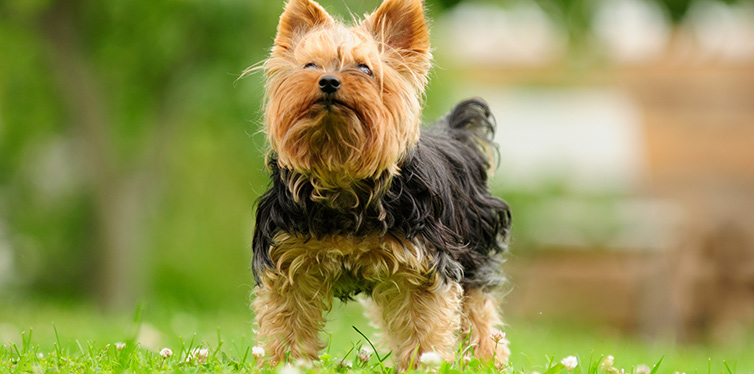 Irish Wolfhound
This Irish sensation is a very large breed of dog. It is famous for being a descendant of ancient war hounds, making the Irish Wolfhound one of the oldest on the planet. Despite its hulking size and fearsome reputation, the Irish Wolfhound has a more introverted personality. It is not shy in any way, but more reserved than other sighthounds.
Quiet by nature, the Irish Wolfhound can build a very strong bond with its family. When there are threats to its family, you can always rely on the Irish Wolfhound to defend them. Its size alone is enough to make troublemakers think twice of intruding into your property. Don't expect the dog to protect your property, however. For this sighthound, nothing is more valuable than your life. You cannot get more loyal than that.
The Irish Wolfhound is an excellent pet for those who wish a very protective yet reserved giant. Treat it well and its loyalty is yours to keep forever.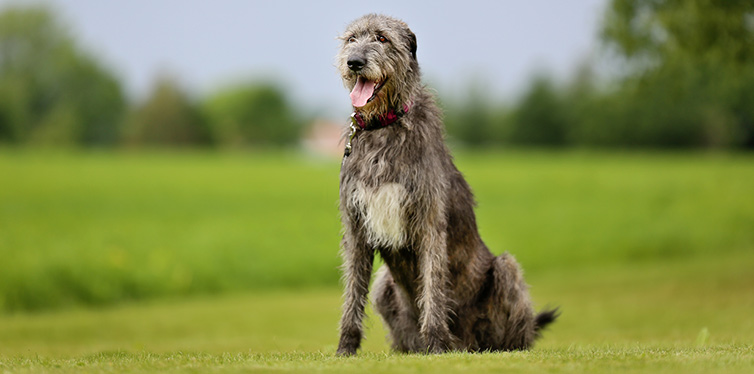 These dogs are ten of the world's most loyal breeds. Do take note that the way you care for them also matters whether you can foster their innate loyalty to the fullest or not.
Sources:
10 Most Loyal Dog Breeds – Chewy
10 Most Loyal Dog Breeds – Tree House Puppies
Related Reads
Related Reads