Best Dog Breeds for Apartment Living
Dogs need plenty of space for them to run free, play, and explore their surroundings. Does this mean if you live in an apartment, you can never have a furry pet you can call your friend? This is not always the case, of course. As long as you choose the right breed that does well in a small space, then you can still be a proud pet parent of an apartment-friendly dog. Keep in mind, however, that they will still need their everyday walk to the park or around the apartment block to keep them happy and healthy. So, take your pick from these lovable and cuddly breeds of dogs you can bring home to your apartment.
Affenpinscher
People call the Affenpinscher as the "mustached devil". It has this very funny and mischievous demeanor that can rival that of the Norse God of mischief. While it can have its funny side, its small frame is not always ideal for rambunctious kids. Like most toy dog breeds, the Affenpinscher has this mentality that it is a large dog. It has a watchful and alert nature and can be quite yappy at times. As such, you may want to check with your apartment whether they will allow a yappy little hound.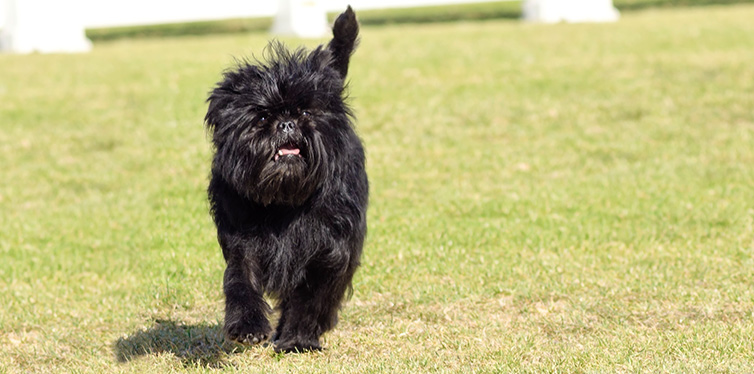 Basenji
People call this African hunting dog the "barkless" dog since it does not produce the characteristic noise that dogs make. However, it is not "noiseless" per se. It still vocalizes. It howls and produce other "unusual" dog sounds. The Basenji is a very curious hound. Many say it has the curiosity levels of a cat. Keep in mind, though, that this dog has a very mischievous nature. It is also smart and energetic. It does make for a great apartment pet for families with older children.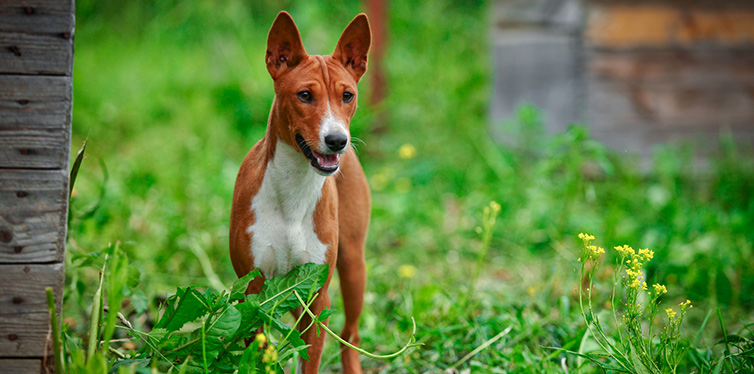 Basset Fauve de Bretagne
If you love the Basset Hound but would like something "fluffier", then the Basset Fauve de Bretagne is a good choice. This is a scent hound that lives and breathes tracking very unique smells in its surroundings. The eyes and ears of the de Bretagne are that of a Golden Retriever; although its body is no doubt a Basset Hound. It adapts well to any environment, including apartment living. The Basset Fauve de Bretagne is cheerful and very eager to please. You'll have lots of entertainment in your apartment with this dog around.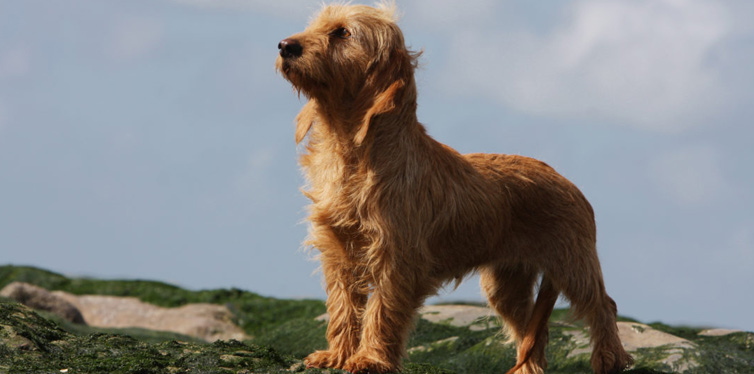 Basset Hound
It has that sad, elongated face that will make you want to cry. However, do not be fooled by the looks of the Basset Hound. It uses its "sad face" to get what it wants. Come dinner time, it will stay on your feet and give you that pleading look. Newbie pet parents will always give in to this demeanor. But seasoned Basset Hound owners know too well that this is one of the breed's unique personalities. It may be a scent hound, but it does so well in an apartment setting.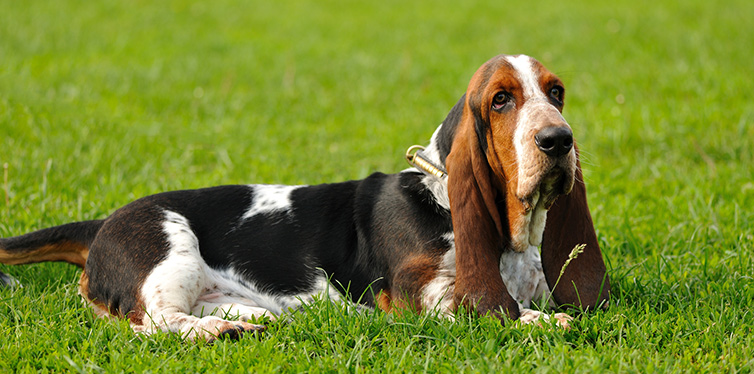 Bichon Frise
One of the world's oldest breeds, the Bichon Frise continues to rely on its intelligence, charm, and beauty to weather any storm. They were once called irresistible canine comedians because of their fabulous and infectious personality. It may be small, but the Bichon has the sturdiness of a Rottweiler. It can keep you and your guests entertained right in your apartment unit for hours on end. Bichon Frises are like Golden Retrievers when it comes to friendliness. While they can be great watchdogs, they always have this thinking that anybody they meet can be a friend.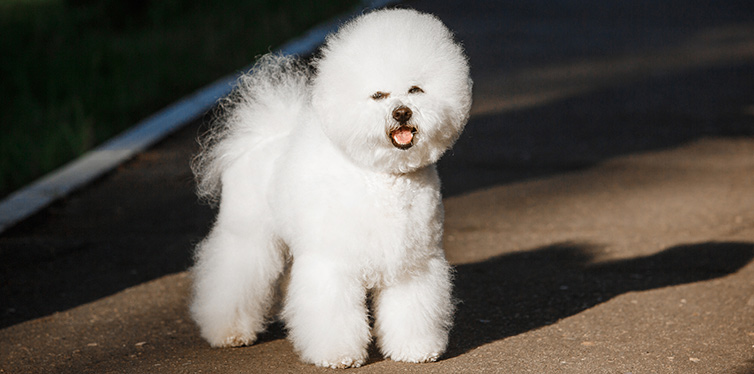 Biewer Terrier
If you've always wanted a Yorkshire Terrier but want something less "authoritarian", the Biewer Terrier is a nice choice. The devotion of this toy dog breed is as unquestionable as its loyalty. It will never mind lazing on your lap or on the couch all day long. It has an amusing personality with less of the yappiness of the Yorkie. It has a happy-go-lucky nature that is made more appealing by its childlike and lighthearted whimsical attitude. People pronounce "Biewer" as "beaver", in case you find yourself trying to figure out how to say its name.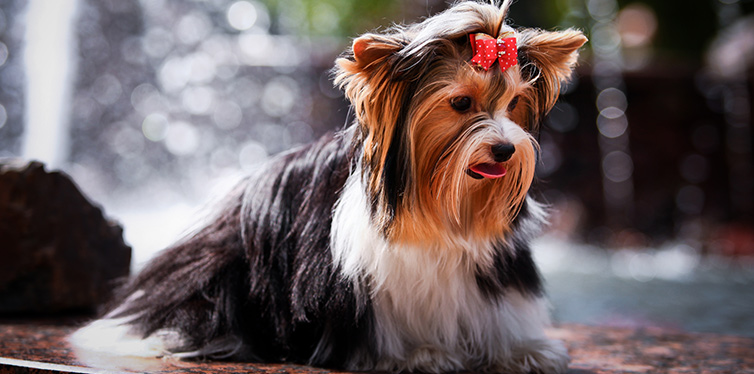 Boston Terrier
With its stylish attitude and characteristic tuxedo coat, the Boston Terrier makes for a great pet in an apartment setting. It has this eagerness and enthusiasm in everything that it does. Walking down the apartment hallways with the Boston Terrier is a wonderful opportunity for it to meet new friends. It loves kids, other pets, and anyone that it meets. It is affectionate and highly-adaptable to any situation. This is one four-legged companion that apartment dwellers need to consider if they want a pet that does not shed or bark that much.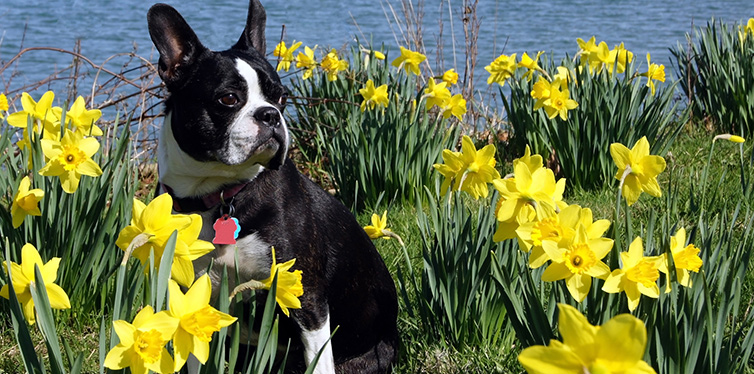 Cavalier King Charles Spaniel
If you're a pet parent who likes to have a four-legged shadow following you in your apartment, then the Cavalier King Charles Spaniel is for you. A toy breed that is larger than most, the Cav will follow you anywhere. It is not because it has a severe case of separation anxiety, but more because of its incessant desire to be your lap dog. Like other spaniels, the Cavalier has a knack for flushing birds. It is, therefore, important to bring it out to the park every day so it can relive its hunting instinct.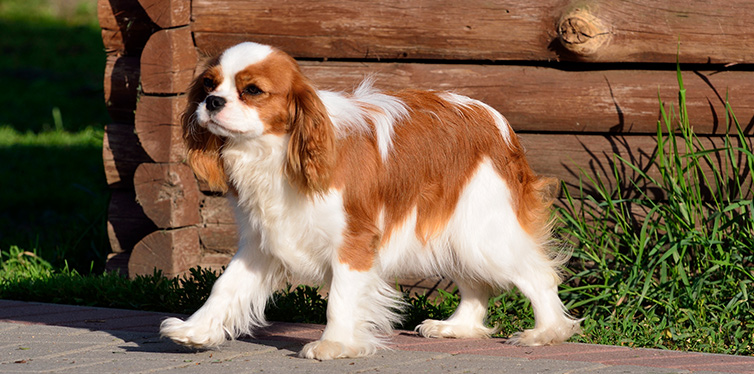 Chihuahua
The quintessential purse dog, the Chihuahua is a great choice for studio apartment-dwellers because of its pint-sized frame. Do not ever think that it also has a small personality, though. This little devil can turn your apartment dwelling into an arena if you do not train it well as a puppy. Underneath their small frame is a personality that's ten times bigger. They are very yappy, too, and are not that amiable with other dogs. What is surprising, however, is that they tend to be ideal housemates of cats.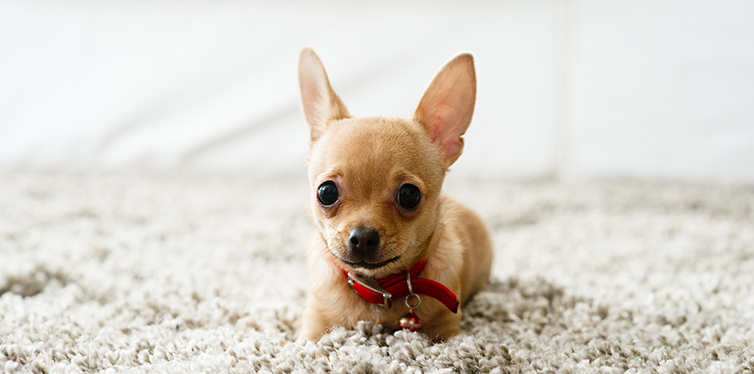 Chinese Crested
Known in the dog-loving world as the naked dog, the Chinese Crested is a great companion dog for apartment dwellers. Do take note, however, that there is a variety of the Chinese Crested that comes with a soft and silky hair. So, if you don't like the naked appearance of the Chinese Crested, you can always get the Powderpuff variant. Looking like a pony, the Chinese Crested banks on its exotic look to wow the crowd. After all, it is not every day that you get to see a hairless dog. It does, however, have tufts of hair on its head, tail, and lower limbs.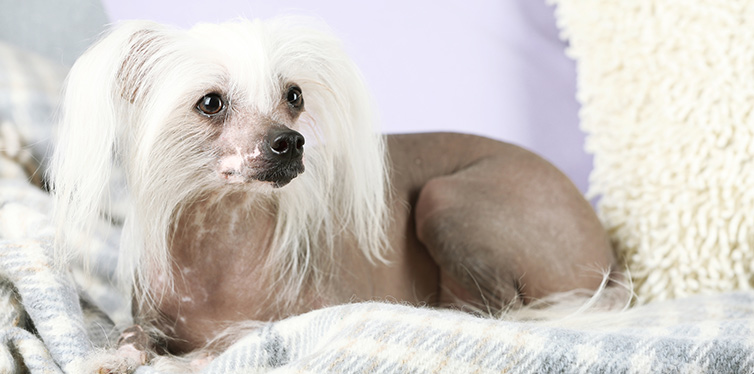 Dachshund
You may know the Dachshund as the classic "hot dog" or the "wiener" dog. However, behind this whimsical characterization of the breed is a personality that is very iconic of all hounds. The Dachshund may be small, but its character, hunting spirit, and intelligence are things you can always count on. Moreover, when it comes down to its devotion and loyalty to its human family, the Dachshund is almost second to none. It is affectionate and adaptable. The downside? It barks a lot.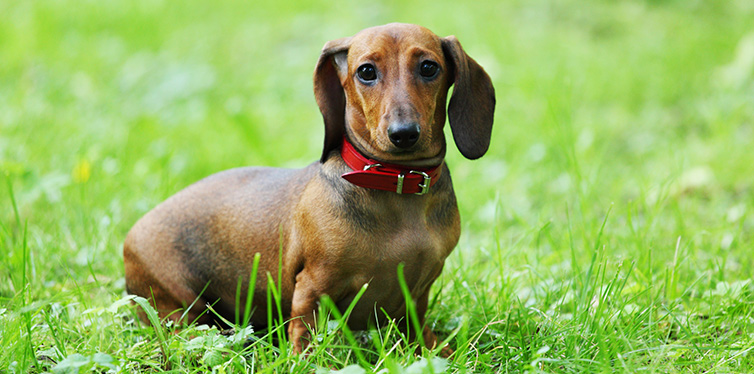 English Bulldog
The good-natured temperament of the English Bulldog makes this breed an exceptional one for any type of home. It does well whether you have a cramped space or a huge backyard. The Bulldog may not have a very friendly face, but its gentle spirit is perfect for rowdy kids. This dog is never aggressive. And because of its tough outer shell, it will never mind if kids will play rough. It does not bark that much, too, making the Bulldog a great pet for apartments. Keep in mind, though, that this dog requires an indoor abode as it is very sensitive to heat.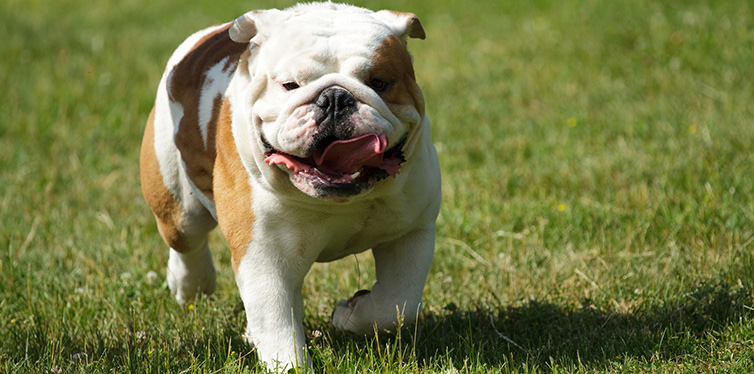 French Bulldog
On the other side of the English Channel is the French equivalent of the Bulldog. Smaller and lighter than its English counterpart, the French Bulldog is a great apartment dog. It has this very unique set of ears that resemble that of a bat. And, like the English Bulldog, the Frenchie also expects you to keep it in the air-conditioned environment of your apartment unit. It does not need that much exercise. A 15-minute walk down the hallway should be enough if done every day.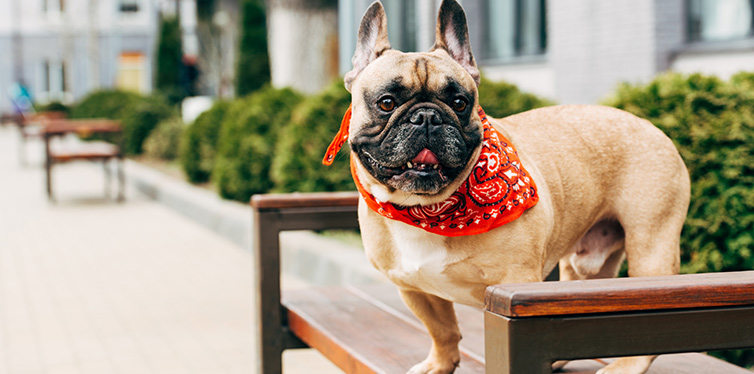 Havanese
Most toy breeds of dogs have the tendency to become little tyrants if they get pampered and spoiled as puppies. That's not the case with the Havanese. This toy breed is a little dog that is full of life. It loves to concoct its own brand of silliness before coming up to you for its favorite playtime. Cubans consider the Havanese their national dog. But if there is any indication, this breed has more than transcended the boundaries of the Caribbean island. If there's one thing you should know, the Havanese is quite prone to bouts of separation anxiety.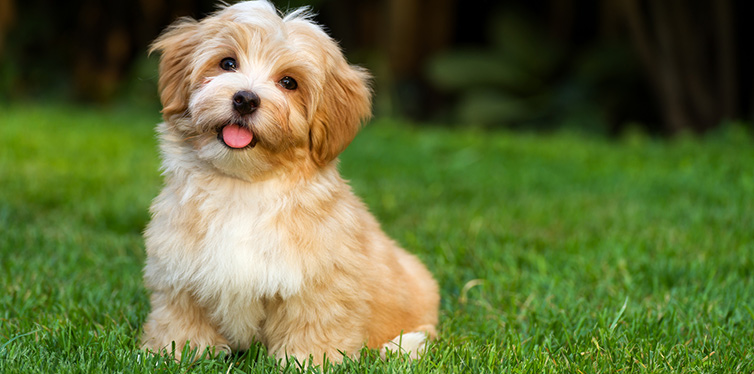 Lhasa Apso
The suspicious nature of the Lhasa Apso is something that city dwellers will appreciate. It has a long and silky-smooth flowing coat that requires exceptional grooming. When fully-groomed, it looks as dignified as the Shih Tzu yet can be as mischievous as the Jack Russell Terrier or the Siberian Husky. However, their adorable and fun-loving nature makes the Lhasa Apso perfect for those living in small spaces. These dogs can perk up those lazy days with their brightness and playful temperament. And if you have cats in the house, the Lhasa Apso can be a great canine friend.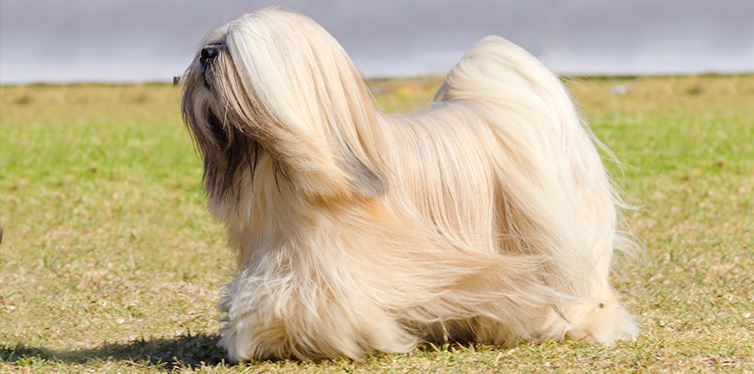 Maltese
It may be small, but the Maltese has a spunkiness that lasts throughout its lifespan. This means that you will enjoy its puppy-like demeanor for as long as it is alive. This dog is one of a handful of canines that are bred for one very specific purpose: to be the perfect four-legged companion of mankind. They are playful and will try to expand their arsenal of tricks with their wit. However, what can them the happiest breed on the planet is having your full attention. They are at their absolute best when cuddled up to you.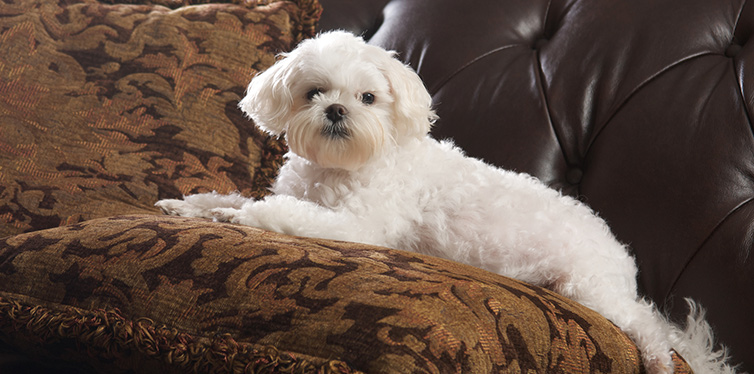 Pug
With its bright, round eyes on a wrinkled face, this is a small hound that will charm anyone and everyone in your apartment complex. It is amiable with kids, other dogs, and also members of the feline community. But, only its human family can bring it the joy that it needs in this world. If you hate jogging, then you're not the only one. However, the Pug expects you to bring it wherever you may go. It does not care whether it is to your office or right down at the park.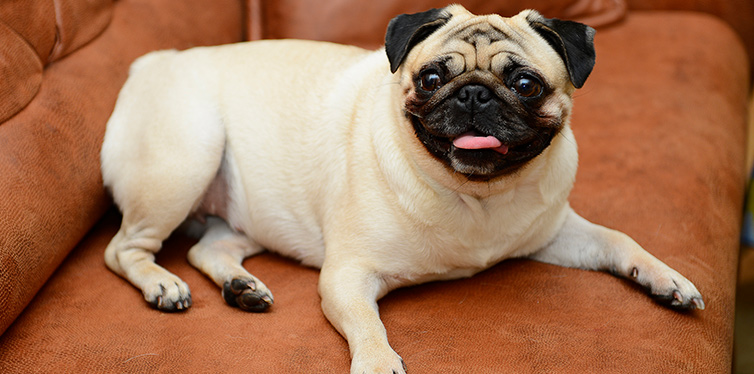 Russian Toy
This dog looks a lot like the Chinese Crested, except that it has fur. The Russian Toy is ideal for those who love the Chinese Crested but are put off by its hairless nature. The Russian is a more elegant small dog that boasts of lean muscles, long legs, and fine bones. These dogs possess an insatiable appetite to please its owners, using its intelligence in the process to learn and execute tricks. It is cheerful and active. Best of all, they love snuggling close to their pet owners.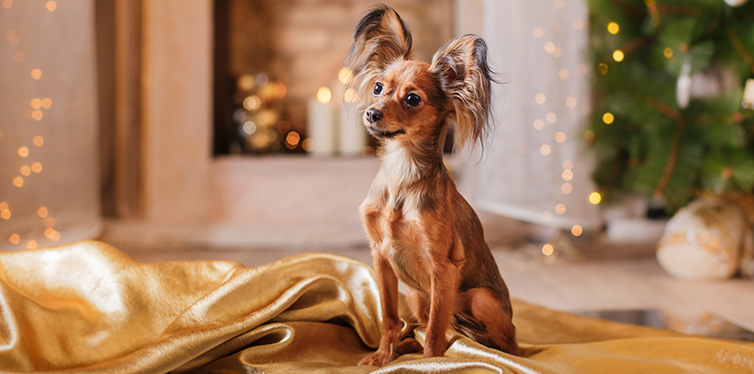 Shih Tzu
City dwellers love having the Shih Tzu in their small homes. While it no longer plays the role of a Chinese Emperor's favorite, this little fellow still prides itself as the prince of all dogs. And why not? It has a very amiable and affectionate nature that can melt anybody's heart. It can be quite mischievous, too; although spending some quality time with you is what can make it very happy.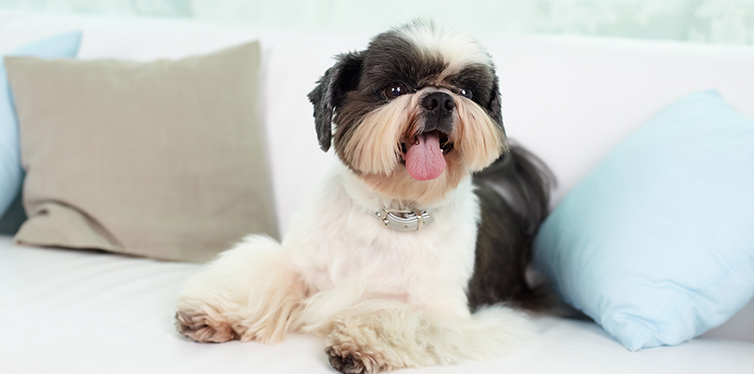 Yorkshire Terrier
Yorkies are very adorable breeds. These little brats share many characteristics with Chihuahuas: yappy, playful, and with an ego that's ten times larger than its actual size. A favorite among purse dog carriers, the Yorkshire Terrier is a great apartment dog because it does not need plenty of exercise. However, you should always pay attention to its social needs as they can quite troublesome if they feel neglected. Nevertheless, this is a lap dog you'll love to have in your small home.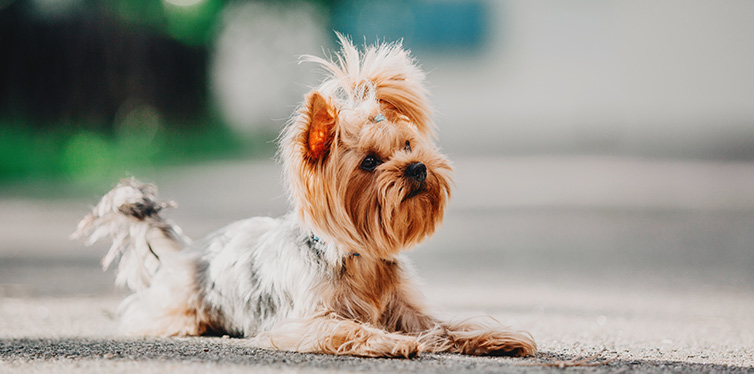 Apartment dwellers can choose from any of these breeds to bring home. While most of these will do well as companion and lap dogs, every single breed will still require sufficient amounts of exercise to keep it happy and healthy.
Sources:
Related Reads
Related Reads