5 Wrinkly Dog Breeds: Dogs with Adorable Wrinkly Faces
Even though we, as humans, often go to great lengths in order to avoid acquiring wrinkles and to keep our skin smooth and young looking as we get older, that tendency does not seem to show itself so much when it comes to choosing a breed of dog as a pet.
Although smooth coated breeds continue to be as popular as ever, many people are now turning their attention to other breeds, wrinkly dog breeds, that have varying amounts of wrinkles and folds in their skin, especially on and around the face.
In the case of a dog, however, wrinkles are not a sign of the dog's age, as is the case with humans. Depending on the breed, the wrinkles are present to a greater or lesser extent from the dog's infancy and stay with it all its life.
Here's our list of the top 5 wrinkly faced dogs that are currently very popular with dog-lovers.
Chinese Shar-Pei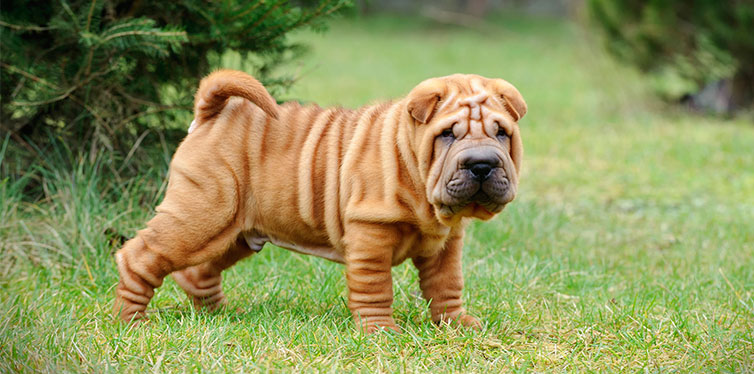 Let's start with what is probably the most famous and the most popular of the wrinkly dog breeds; the Chinese Shar Pei. An ancient breed, the Chinese Shar Pei has been on the brink of extinction before but, largely due to the efforts of a Hong Kong based breeder a few years ago it has recovered from that precarious situation and has now become one of the most sought-after breeds in the world.
The reason why these dogs were threatened with extinction is that the Chinese government at the time, (early 1970's) placed a hefty tax on dogs. Their numbers dwindled on the mainland and it was on the more remote areas and especially islands where the Shar Pei and other breeds were kept in existence, but only just.
The Chinese Shar Pei is also one of the most expensive breeds of dog. A Chinese Shar Pei with a good pedigree can easily change hands for over £700 and often quite a lot more than that.
Ironically, the wrinkles and folds in the dog's skin that have made the breed as popular as it has become are actually one of the areas where problems can occur for the dog. The Shar Pei has a lot of very thick wrinkles or folds on their faces and also on the rest of their bodies which, if not kept scrupulously clean and groomed regularly, can lead to discomfort and skin problems which can need the attention of a vet if it gets too uncomfortable for the dog.
Anyone considering a Shar Pei as a pet should bear a few things in mind:
They need frequent exercise
Shar Pei can be quite large and heavy, (25-30kg for males, a little less for females), and are probably not ideal if you have small children although they are not aggressive dogs, despite having been used as fighting dogs in their dim and distant past.
Shar Pei reach a height of around 50cm and do not vary in height much between males and females.
They require quite a lot of attention to their coats and skin to make sure that problems do not develop due to the wrinkles becoming dirty.
They are one of the world's most expensive dogs.
Mastiff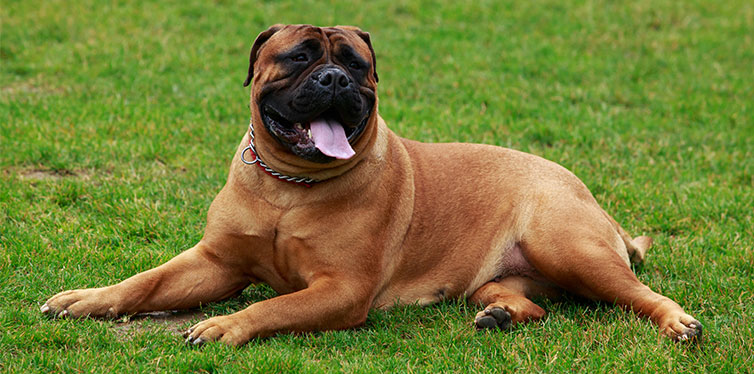 Although Mastiffs are nowhere near as wrinkly as the Chinese Shar Pei, they do have other features which endear them to their owners and make them a popular choice among the wrinkly dog breeds. Of these, the main one is probably their sheer size – Mastiffs are massive, often reaching over 90cm in height and with the males regularly tipping the scales at over 100Kg in weight – that's a lot of dog to look after!
Mastiffs are one of many wrinkly dog breeds although they only have a moderate number of wrinkles, mainly to their faces, which give additional character to a breed which already has plenty to appeal to would-be owners who are able to buy and look after such a large animal.
Another endearing feature of the Mastiff is their kind and gentle disposition which takes a bit of getting used to for such a massive dog. Despite their size, they are good with children and totally non-aggressive although all the normal precautions regarding dogs and small children should be taken. A playful mastiff could easily hurt a small child unintentionally whilst just being boisterous, so close supervision is the order of the day when small children are around one of these giant dogs.
Anyone considering a Mastiff as a pet will be pleased to learn that they require very little grooming although their food bills are likely to be a cause for concern for many owners. Many Mastiff owners quote food bills well in excess of £100 per month.
With a dog of this size it really is worth spending a little time weighing up all the pros and cons of the breed before buying one. Here are a few pointers to consider:
Mastiffs are an expensive dog, expect to pay upwards of £600 for a pedigree and over £1000 for a top pedigree, Kennel club registered.
Food bills for a Mastiff will probably be higher than those of the adult humans in the family. These dogs need plenty of good quality food, mainly meat, if they are to stay healthy.
Mastiffs are not over-demanding on the exercise front, but they do need some so don't neglect them.
Mastiffs shed their coat pretty much all year round but are generally easy to groom.
If properly looked after and with regular exercise a Mastiff can easily have a lifespan of 10-12 years.
Mastiffs are notorious for "slobbering" which you probably won't mind but your guests and other visitors might think otherwise.
Pugs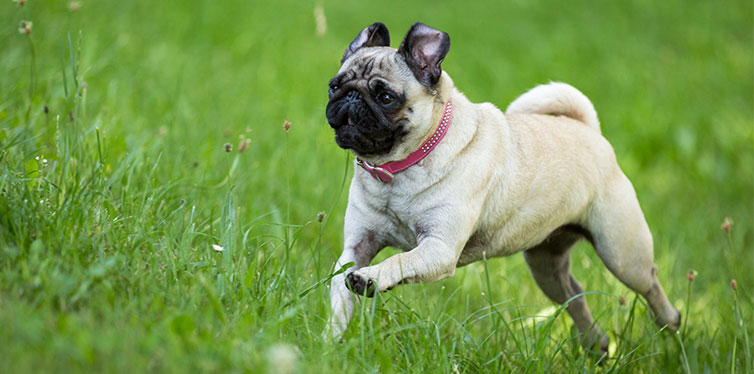 Also known as a Chinese Pug, a Dutch Bulldog, a Dutch Mastiff or a Mini Mastiff, Pugs are one of the most popular dogs in the world and have a moderately wrinkly face that appeals to lovers of wrinkly dog breeds. This is a relatively small breed of dog, averaging between 25 – 35 cm in height and having an average weight of 6 – 8 kilograms. The Kennel club has placed them in the "Toy" group.
This is a breed that is known to be poor at being left alone so bear that in mind if you are considering one but work all day. They are also known to be difficult to train. Despite all of that, and the fact that they often snore and can be flatulent, Pugs are a massively popular dog and this is reflected in their price which can vary wildly but is likely to be in the range of £500 – £1500 depending on pedigree.
Here's a list of things you might want to take into account before buying a pug:
Pugs are one of the most suitable dogs for apartment living
They are playful and affectionate
Pugs don't need a lot of exercise and can often be OK with a large garden
They shed their coats quite heavily so make sure you have a good vacuum cleaner.
Pugs are known to be a very loyal dog
French Bulldog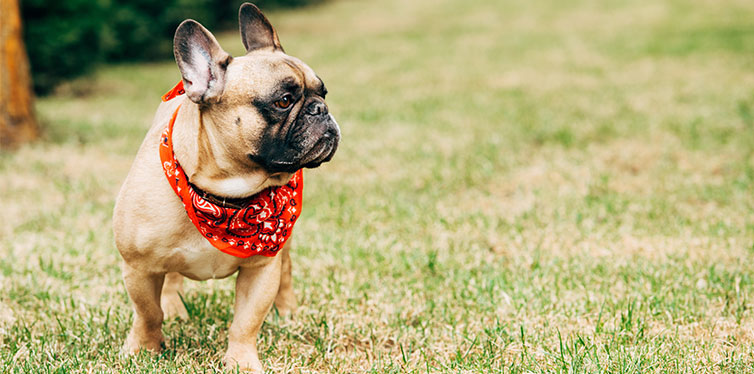 The French Bulldog is one of the most popular dogs in the UK at the moment and is closely related to others in the Bulldog family including of course the English Bulldog and the American Bulldog. English Bulldogs are that bit heavier than their French counterparts but the big boys in the gang are definitely the American Bulldogs which can easily reach 70cm in height and 55KG in weight. Of the three family members, the American Bulldogs are the least wrinkly, in most cases.
Another dog which will leave you needing a mortgage, French Bulldogs fetch upwards of £1200 if the pedigree is right, this is a breed that will reward your investment and pay you back in spades, if you were to take the plunge and buy one.
French Bulldogs are considered to be one of the most popular wrinkly dog breeds as they have a very attractive, but not too heavy, characteristic wrinkling to the face. This, coupled with their somewhat smaller build is no doubt what makes them an attractive choice for many owners where space may be at a premium. The kennel club officially rates French Bulldogs as a "small" dog.
Here's the checklist for those considering a French Bulldog:
They do shed their coats but not heavily
As with all wrinkly dogs they require frequent grooming, especially in the wrinkled areas in order to avoid skin problems
They dislike being left alone so probably not a good choice for those who go out to work
In hot weather they tend to "overheat" easily
Some varieties of French Bulldogs are prone to deafness
All in all, however, French Bulldogs are friendly, playful companions, good with children and fairly easy to train, making them a very popular choice for would-be dog owners. Their high price, especially for those with a good pedigree, would be a barrier for many.
Dogue De Bordeaux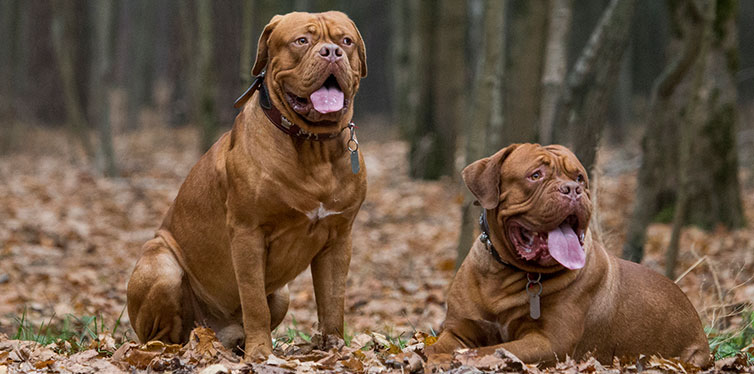 This wrinkly dog breed, which originated in France, is one of the Mastiff family and is alternatively known as a French Mastiff or a Bordeaux Mastiff. They share many of the characteristics of the Mastiff but generally have a shorted lifespan, (6-8 years) and are generally slightly smaller.
As with their relatives in the mastiff family they have delightful wrinkling to the facial area and are a very striking dog in terms of visual appearance. As with other mastiffs they are expensive to acquire and require quite a lot of attention. Although big and heavy they are very athletic, and you cannot skimp on the exercise if they are to stay healthy.
A quick, at a glance summary would be as follows:
Large dogs, high feeding bills are a certainty
Short lifespan combined with high price tag makes them an expensive dog to own
Intelligent and easy to train
Prone to health issues, vet bills are likely to be high
If you are considering purchasing or adopting one of these wrinkly dog breeds then it is always a good idea to speak to other owners first. They provide much in the way of personality and character and are sure to be a talking point wherever they go but there are drawbacks, particularly in terms of caring for those wonderful wrinkles and making sure they don't cause skin problems for the dogs.
Sources:
5 Wrinkly Dog Breeds – Dogster
The Most Wrinkly Dog Breeds – Animal Mentor
Related Reads
Related Reads