Feline with Gut Issues? Our Best Cat Food for IBD is Easy to Swallow
Last Updated: February 17, 2022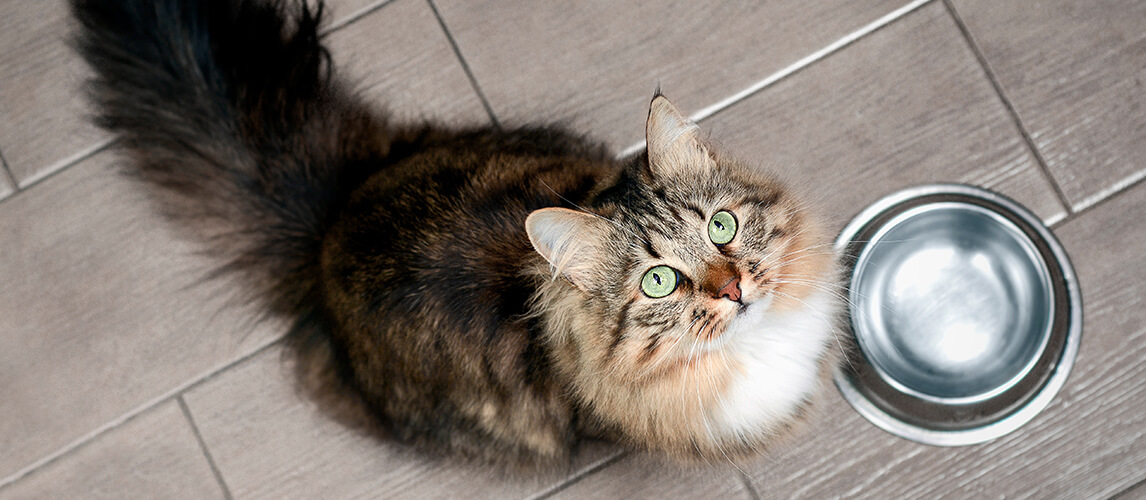 PetSide may earn a small commission from affiliate links in this article.
Learn more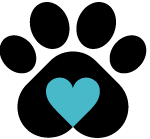 By Petside
Published 15:44 pm
Characterized by chronic inflammation and irritation of the digestive tract, feline inflammatory bowel disease (IBD) can affect all cats, although older cats tend to be more susceptible. And dietary management is one of the best ways to help control and reduce the unpleasant symptoms of this condition.
So, as well as following your veterinarian's advice, choosing the best cat food for IBD is essential if your pet suffers from the condition's associated digestive issues.
But how do you know which ingredients to look for, and which you need to avoid? In our review of the best cat food for IBD, we look at how what you put in your kit's food bowl can help to put them back on the road to better digestive health.
Our List of The 10 Best Cat Foods for IBD
Best Food for Cats with IBD: Buyer's Guide
What is IBD?
IBD – or inflammatory bowel disease – is a chronic condition of the cat's gastrointestinal (GI)tract which can cause irritation and inflammation of their gut. IBD is also one of the most common causes of a condition caused colitis (acute or chronic inflammation of the colon) in felines.
IBD can in fact affect different parts of the GI tract, and so its location can identify the form of IBD your kit is suffering from. So, along with colitis, you can also have gastritis which affects the stomach, and enteritis where it affects the small intestines.
Wherever it is experienced, IBD causes inflammatory cells in the gut wall and ultimately affects the normal function of your cat's digestion. This can result in poor digestion and also affect how cats can absorb nutrients, as well as irritation and pain.
Left untreated, the damage to their intestines can also lead to the development of a condition called leaky gut, where toxins and bacteria leak into the bloodstream. In some cases, IBD can be accompanied by inflammation of other internal organs such as the liver or pancreas.
While IBD can affect any kit, it is most commonly seen in middle-aged and older cats.
Symptoms of IBD in Cats
If you suspect your pet is suffering from IBD, then there are some common symptoms to look for. Typical signs of feline IBD include weight loss, vomiting, and diarrhea as well as blood in their stools. You may also notice a loss of appetite and signs of lethargy and excessive tiredness.
The severity of certain IBD symptoms can depend on the location of the inflammation in their digestive tract. Chronic vomiting, for example, could indicate that the stomach or small intestine is affected while excessive diarrhea, especially with bloody stools, could mean that their colon is the main site within their digestive symptom.
Symptoms of feline inflammatory bowel disease typically last for three weeks or more. If you suspect IBD or are concerned about the digestive health of your cat, a trip to the vet is essential. Your veterinarian will conduct tests to help ascertain a diagnosis and then advise on the best course of action.
For IBD symptoms, the typical treatment will involve a combination of medication and dietary management to control the condition.
What are the Causes of IBD in Cats?
The actual cause of feline inflammatory bowel disease is still unclear. However, it is thought that IBD is linked to the interaction between diet, immune system, and microbiome, or the healthy gut flora and bacteria found in a cat's GI tract.
For reasons still to be defined, it is thought that the gut starts to react negatively to its normal microbiome which it now sees as a threat. It is also thought this reaction is due to abnormalities in the immune system.
Environmental factors, such as food, intestinal parasites, bacterial infections, or the ingestion of foreign substances, are also thought to play a part in the condition.
Cats with IBD – where inflamed cells penetrate the gut wall – eventually develop thicker and flatter intestinal lining, which impacts the cat's digestive system to work as well as it should. And that can directly influence the cat's ability to digest and properly absorb nutrients it needs for good health.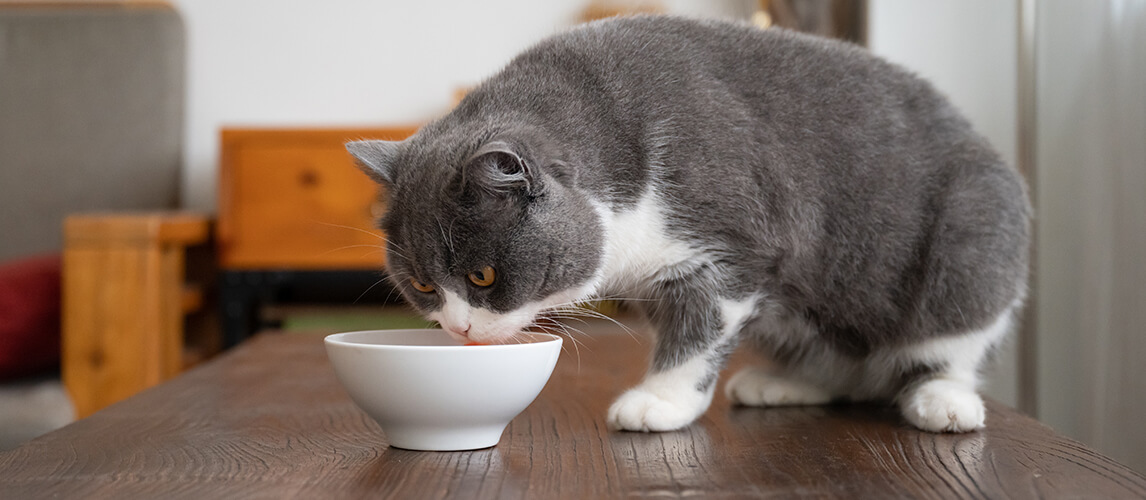 Things to Consider When Buying Cat Food for IBD
Your cat's diet is at the heart of any management plan for IBD as the right food and nutrition can help to control the condition, manage any food sensitivities and keep your cat feeling comfortable and happy. And while a proper diet for cats with IBD may not eliminate the condition altogether it can keep those symptoms in check.
So, along with a veterinary-led medication plan if appropriate, here are the main things to consider when buying cat food specifically for IBD control:
Quality Protein
Your cat is a carnivore so the quality of the main ingredient – protein – in their diet is essential. Whether you opt for dry or canned cat foods, the protein needs to be easily digestible and from an animal source and can include bone and organs. The best cat foods for IBD should have 80-87% easily digestible, premium animal protein to nourish your cat's body.
Hypoallergenic Ingredients
As IBD can be exacerbated by allergens in your cat's diet or your pet's food sensitivities, choosing a diet that eliminates the main allergens can be a good place to start. Acknowledging the role food allergies play in digestive issues can mean a diet with novel (that is, not common or known to your cat's digestive system) ingredients, including the all-important protein. Rabbit, duck, turkey, and venison are popular choices.
Ditch the Fillers
A limited ingredient diet can also ensure you are reducing or eliminating unnecessary fillers which can be causing an issue.
Inflammatory Ingredients
As IBD indicates digestive tract inflammation, you want a low carbohydrate diet to avoid ingredients that are going to make this worse. And avoiding sources of plant protein – such as corn gluten meal, pea protein, and soy protein – is a good idea. Dairy and eggs are also known allergens for cats.
Avoid the Artificial
Any artificial ingredients such as additives, flavors, preservatives, and even sugar can all also irritate an already unhappy gut.
Gut-Soothing Ingredients
While cutting out the known irritants and allergens, it is also important to ensure your cat is stocking up on the gut-friendly ingredients to ensure they are still getting all the nutrients, vitamins, and minerals they need while working to reduce inflammation. Look for foods that supply probiotics and omega fatty acids, EPA, and DHA - ideally sourced from fish oil such as salmon oil - too.
Moisture
A diet with high water content is a good way to help eliminate dehydration, which is a common side-effect for cats with IBD. And this means feeding your cat wet canned food instead of kibble or using wet cat foods as a topper. You could also consider a raw diet or a rehydrated diet using dehydrated cat food instead of canned cat foods for a highly digestible meal.
Worst Foods for Cats with IBD
When managing the dietary health of a cat with IBD issues, it is also important to avoid certain foods. In many cases, it is not clear what a cat with inflammatory bowel disease is actually reacting to, so it is best to be cautious.
This means avoiding the foods that are typically known to aggravate a kit's more sensitive digestion. And, as cats are predominately carnivores, these include grain-based food, such as corn, wheat, or rice which can be the worst foods to give a cat with IBD.
Also, avoid over-processed food and cat foods that contain artificial flavors and additives and which can irritate a cat's digestive system or inflame their food allergies.
Source:
Feline inflammatory bowel disease, Science Direct