PetSide may earn a small commission from affiliate links in this article.
Learn more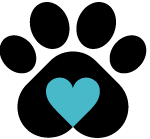 By Petside
Published 13:03 pm
You've probably heard the hype surrounding Amazon Prime Day 2021. This magnificent shopping event is nearly here are you can expect loads of markdowns and super deals on products that every pet owner loves. Judging by what happened last year, you will see prices slashed and you will be able to pick up amazing bargains on dog food through to hamster cages! Worried you will miss out? Fear not, we've put together everything you need to know about the sale here!
Read on to find the best deals and bargains for your animal friends.
The Best Amazon Prime Day Pet Deals
Amazon Prime Day 2021 Shopping Guide
What is Amazon Prime Day?
Prime Day is the name that Amazon have given to their mega-sale. This stunning event happens once a year but is run in a similar way to Cyber Monday. When it was first introduced in 2015 it was held for just one 'day' which was actually 24 hours. However, it was so popular that is has now been extended to run for 48 hours. There are huge bargains to be had across all categories and that includes pet supplies.
When is Amazon Prime Day 2021?
These deals are only available for a short period so it's vital that you know when it starts and ends. The dates are 21st and 22nd June 2021 but what time does Prime Day start? In 2021, the Prime Day starts at 12 AM PDT on Monday, June 21. You can then enjoy it all the way through to 11:59 PM PDT on Tuesday, June 22, 2021.
The date is not the same every year so it is important that you make a note of when it is happening. This just adds to the excitement and gives you the push that you need to pick up that item that you have been thinking about getting for your pet for ages.
There have been Amazon Prime days in July and October as well (this was a delayed event due to the COVID-19 pandemic).
Do You Need to Be an Amazon Prime Member to Shop Prime Day Deals?
Yes, you do but that is not a problem! It's super easy to become an Amazon Prime member and it does not have to cost you a penny! You can take advantage of the 30-day free trial of Prime membership that is easy to access on the website. Do this in plenty of time so that you do not miss out. If you find that you love Amazon Prime, you can carry on by paying a monthly subscription which you can cancel at any time.
Prime membership brings a lot of added benefits including free two-day shipping on eligible products and that includes loads of Amazon Prime day pet deals
How to Find Best Amazon Prime Day Deals?
When you join Amazon Prime you can create an Amazon Prime pet profile for your pet(s) where you can display a pic and fill in their preferences. Once you are up and running, you'll get personalized shopping recommendations based on your past pet Prime purchases.
Think about what large items you may need in the coming months as the savings on Prime Day specials can be considerable. Don't forget to keep refreshing this page and the Amazon site as the Prime Day pet deals will be constantly changing!
More Amazing Prime Day Pet Deals