PetSide may earn a small commission from affiliate links in this article.
Learn more
A Toy Fox Terrier from South Carolina has just become the world's oldest living dog at the grand old age of 22.
The much-loved pet of Bobby and Julie Gregory, who live in Taylors, South Carolina, Pebbles was bestowed with the title by the Guinness World Records.
Born on March 28, 2000, Pebbles takes over the oldest dog title from the previous record holder, 21-year-old Chihuahua, TobyKeith, from Florida.
Hearing about TobyKeith getting the oldest dog title led the Gregorys to think that their pet could have a chance at the title.
Julie said she was alerted to the TobyKeith story by friends, who told her about the oldest dog record. "When I saw TobyKeith's story all over the news, I applied."
Now officially the world's oldest dog, Pebbles loves spending her days listening to country music. "Her two favorite country singers are Conway Twitty and Dwight Yokum," Julie told Guinness.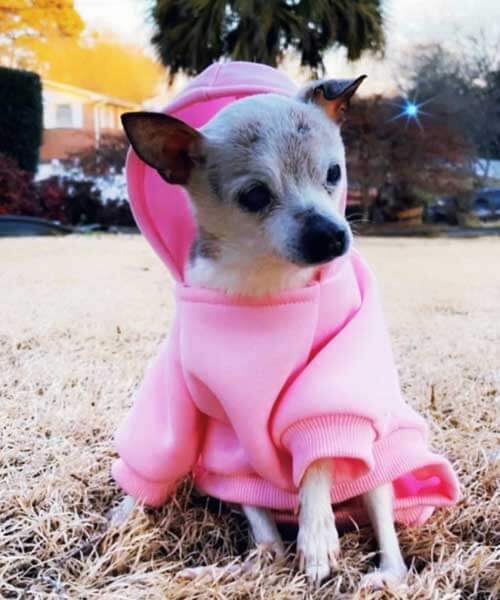 Courtesy of Guinness World Records
The plucky little dog also loves her food. Now on special cat food to ensure she gets enough protein, Pebbles also enjoys the occasional steak or chicken burger as a treat. And for her 22nd birthday, she was rewarded with a stack of ribs followed by a warm bubble bath.
"Most people who know Pebbles can't believe how long she has lived," Julie Gregory told Guinness. "They always joke about it and tell us how amazing it is that we still have her. Many have known us for over 20 years and remember when we got her."
Julie's answer is simple when asked what the secret was to her pet's long life. "Treat them like family because they are," Julie Gregory said. "Give them a happy, positive environment as much as possible, good clean food, and proper health care."
The Gregorys say they are 'honored' that their beloved pet now holds the record as the world's oldest dog.
"Pebbles has been with us through everything and has always been the beacon of our lives," Julie Gregory said. "We truly love her more than anything, so for her to have this time to shine is truly precious to us."
Source: