PetSide may earn a small commission from affiliate links in this article.
Learn more
Following the stress of Covid-19, many owners find themselves worrying about the possibility of their dogs becoming affected by the disease. Fortunately, it was found that dogs weren't severely affected by the coronavirus even in those rare instances when they did become infected. However, a recent outbreak in South Florida has dog owners worried about their dog's respiratory health.
Appropriately nicknamed "kennel cough" or "canine cough", Canine Infectious Respiratory Disease Complex (CIRDC) can take its toll on a dog's respiratory tract. It is specifically caused by a group of bacteria and viruses which include the flu and can be spread easily throughout the canine population when living in close quarters with one another. As a result, it is most commonly seen in dogs' homes, shelters, foster homes, or even in a house with multiple pet dogs.
Canine Infectious Respiratory Disease Complex often shows up as an outbreak affecting a particular area, with the most recent outbreak being limited specifically to the South Florida region. Though according to the president of the American Veterinary Medical Association, José Arce, it is worth noting that kennel cough can crop up anywhere at any time.
Arce spoke with USA TODAY about the infection rates and frequency of CIRDC infection, explaining that outbreaks are not unheard of.
"We'll see a case here and there, but then there are times where outbreaks will occur." clarified Arce.
For any dog owners worried about the risk of Canine Infectious Respiratory Disease Complex, below you will find further information about the disease.
How CIRDC is Spread
The disease is similar to Covid-19 when it comes to infection transfer, with most dogs being infected as a result of close contact with another pre-infected pup. This could be whilst on a trip to the dog park, when staying in a holiday shelter, whilst on a playdate with another dog, or even when visiting the groomers. Though we should stress that CIRDC doesn't affect humans.
Playdates and shelters in particular have a tendency to create higher infection rates as a result of dogs sharing toys and exchanging saliva. This is the canine equivalent of a human having the flu and sneezing on another person. Dogs are not aware of the potential dangers of sharing toys, and so the onus falls on the owner to monitor those interactions when CIRDC is spreading in the area.
The chief veterinarian at the Miami-Dade County Animal Services, Maria Serrano, has also spoken specifically on the outbreak in South Florida, explaining that she feels it was likely passed on from a dog in a shelter. This is due to the fact that aerosolized droplets are extremely effective at transmitting infections and many dogs in shelters are close enough in proximity to one another to transfer CIRDC in this way.
The Symptoms of CIRDC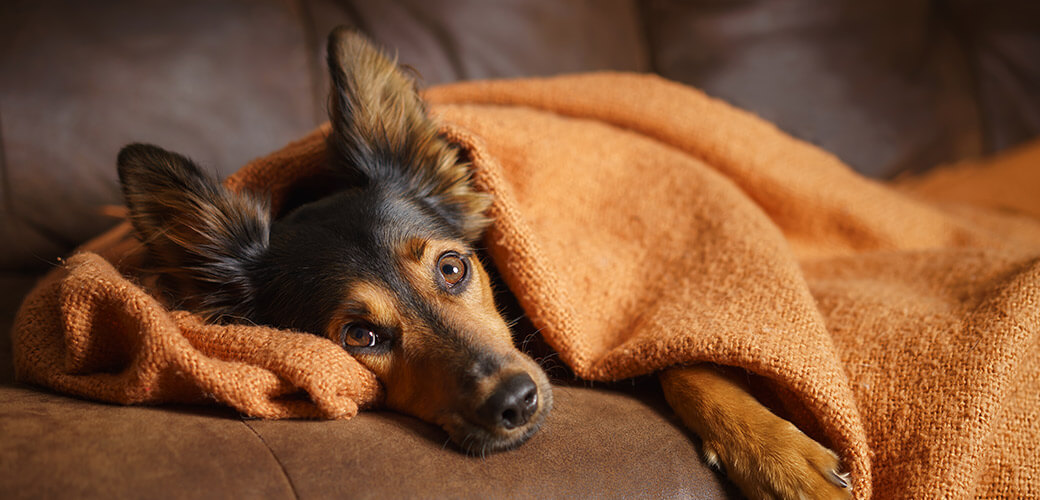 The symptoms of CIRDC can be likened to those of the flu in humans, with infected dogs having discharge coming from their noses along with regular sneezing and coughing. Arce stressed that the progression of CIRDC can bring on labored breathing as well as additional secretion from the nose and eyes.
The initial symptoms will manifest around the fifth day following exposure. Milder cases generally tend to last for around 10 days. Testing can be done by your veterinarian to confirm the infection, however, if your dog seems well enough in themselves your vet may advise you to remain home with them and monitor them for any worsening symptoms in order to avoid spreading it further.
It is also highly possible for a dog to carry the virus from one place to another without exhibiting any symptoms. Therefore, if you know your dog has been in close contact with a dog suffering from CIRDC it would be best to keep them away from canine population-heavy areas for 7-10 days to avoid passing it on.
How Bad Can CIRDC Get?
Generally speaking, dogs that become infected with kennel cough don't experience severe symptoms and will recover with no complications. However, if left untreated in cases that appear to be worsening rather than improving, there is the possibility of it developing into pneumonia.
The dogs most at risk of picking up the virus and developing the more serious symptoms are puppies, senior dogs, and dogs with compromised immune systems (whether due to a pre-existing condition or a pre-existing illness).
Arce has even warned that if the more severe cases of CIRDC are left untreated for too long there is a possibility of it leading to death in particularly vulnerable dogs.
Treatment for CIRDC
Dogs that are struggling to get over CIRDC can be treated in a veterinary hospital with anti-viral medication to lessen the symptoms and allow their bodies to catch up.
Can The South Florida Outbreak Spread Nationwide?
Miami-Dade County health officials first noticed that the number of cases in the South Florida area was rising in March 2022. In an effort to combat the spread Animal Services quickly and indefinitely suspended offsite wellness clinics and adoptions events that performed neuter or spay surgeries, and provided vaccinations and microchipping. Since March 23rd, 2022 only healthy dogs have been allowed to be adopted.
According to Serrano, this decision has worked well with cases beginning to decrease. However, isolation measures remain in place with infected dogs staying separated from the population for 10 days to ensure that they won't be carrying CIRDC back into the population again. This will continue until they are sure the cases have decreased enough.
Though as reassurance to Floridian dog owners that may be worrying about their dogs contracting the virus, Arce has explained that only the owners in the outbreak zones should exercise caution. The virus has been around for almost five decades with sporadic infections nationwide year-round.
How to Keep Your Dog Safe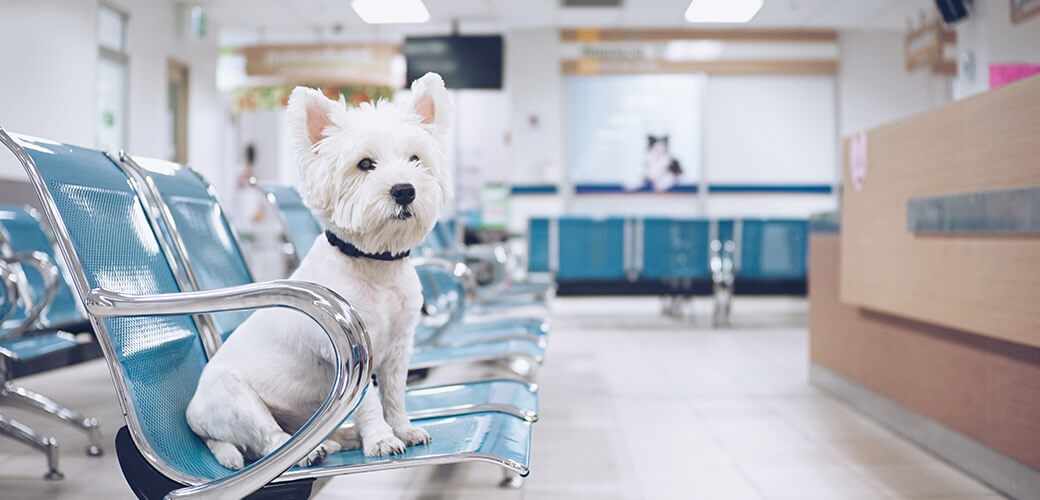 The advice for keeping your dog safe is to ensure that your dog has been fully vaccinated and is up to date. Sadly CIRDC doesn't have a specific vaccine, though bolstering your dog's immune system with the available vaccines can help to reduce to chance of infection.
In areas where an outbreak is known, Serrano recommends avoiding any "nose-to-nose" contact and keeping shared toys out of the way until the infection has passed.