PetSide may earn a small commission from affiliate links in this article.
Learn more
A feline Instagram sensation from Ukraine has managed to escape the war-torn country and is now safe in France.
Stepan, who has more than one million followers on the social media platform, is a 13-year-old rescue tabby cat who lives in the Ukrainian city of Kharkiv with his owner, Anna.
However, his legion of fans voiced their concerns when Stepan's Instagram account – @loveyoustepan – suddenly went dark for almost two weeks, with many fearing the worst. Kharkiv has been under steadily increasing bombardment since Russian troops invaded Ukraine three weeks ago.
Anna was finally able to give his fans an update last week, explaining how they had managed to get to safety.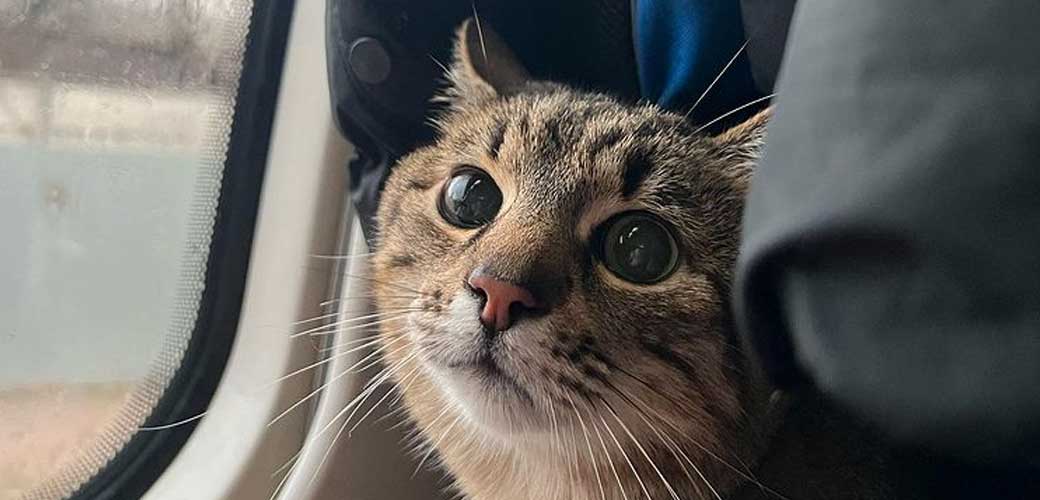 Image credits: Instagram/@loveyoustepan
Writing on Stepan's page, she described how in the early hours of February 24, she was woken by the sound of explosions and realized her city was being shelled. "War had come to our house," Anna wrote.
Anna then explained how she and Stepan sheltered in her Kharkiv home for a week with electricity before volunteers helped get them to the train station. After a 20-hour train journey, the pair arrived in the western city of Lviv, near the Polish border.
"At the border, we stood in line in a pedestrian crossing. There were a lot of people (4-5 thousand). After 9 hours, we crossed the border. When we reached Poland, we were offered help from the World Influencers and Bloggers Association from Monaco," Anna wrote.
Last year, Stepan was named one of the world's top 'petfluencers' by the Association. The group has since helped Anna and Stepan get to France, where they will stay until they can safely return home.
When Maria Grazhina Chaplin, CEO of the World Influencers and Bloggers Association, heard about Anna and Stepan's situation, the group decided to organize their route to safety in France.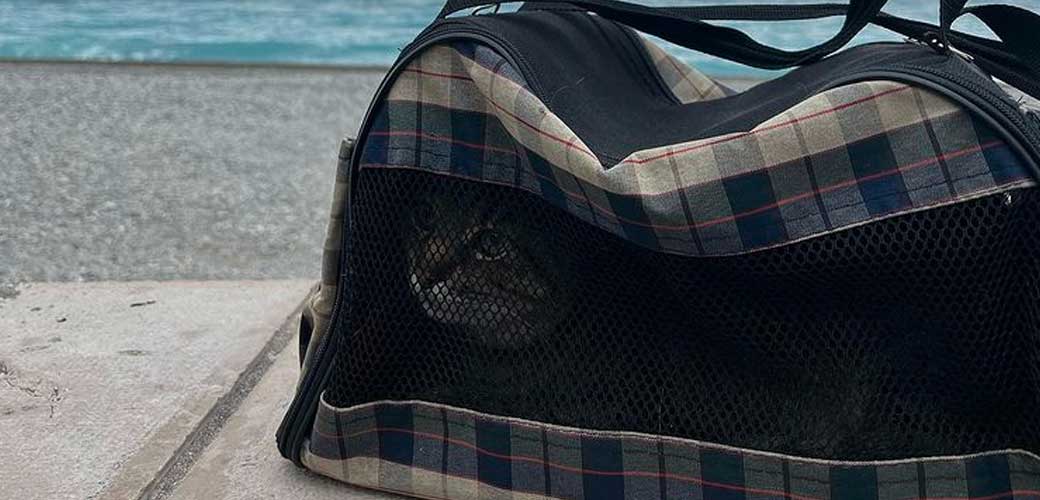 Image credits: Instagram/@loveyoustepan
"It was not so easy, on each stage we were in touch with them," said a group spokeswoman.
News of Stepan's escape to safety has come as a huge relief to his many fans, which include the likes of Britney Spears and model Hailey Bieber.
Anna rescued Stepan when he was just one month old. The tabby shot to fame in 2019 when a TikTok featuring him with a glass of wine and set to Stevie Wonder's "I Just Called to Say I Love You" garnered over 27 million views.
As the pair get used to their new temporary living arrangements, Anna wrote on Stepan's page to reassure his loyal Instagram followers. "We're all right now. We worry very much about our relatives in Ukraine and will do the very best we can to help our country," she added.
Featured image credits: Instagram/@loveyoustepan