PetSide may earn a small commission from affiliate links in this article.
Learn more
Following an extremely inactive year due to the global Covid-19 pandemic causing everyone to have to stay at home, rendering dog walkers no longer required, they are finally making a comeback.
Dog walkers based in Chicago are noticing a rapid increase in the amount of work being offered to them as the world slowly starts to return to work full time. Dog walking businesses throughout Chicago have received a tremendous boost in business thanks to travel restrictions and social distancing rules gradually being eased, allowing people to return to their offices and commute via airplane once again.
Leanna Quartuccio, the owner of Hyde Bark Dog Walking, situated in Hyde Park spoke with Chicago Sun Times on the matter. She stated that the business has seen a "massive uptick" in the number of owners requiring a temporary pup pal to walk their dogs during the day. According to Quartuccio, the business has taken a serious hit from the pandemic, with dog walking jobs dropping by an average of 90%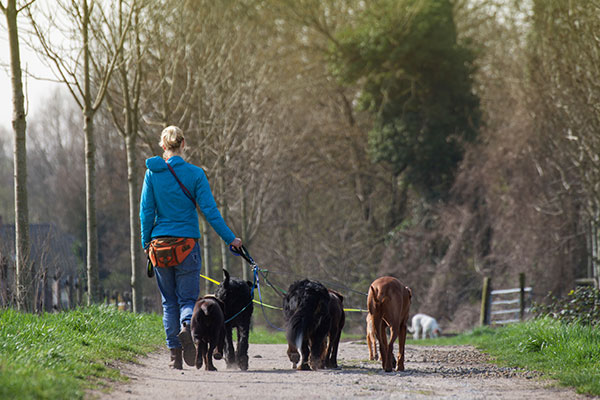 Quartuccio then went on to say that as March rolled around and several restrictions were lifted "it was like all at once the floodgates opened." Hyde Bark Dog Walking is now seeing their usual amount of clients, putting them back to where they had been prior to the pandemic sweeping the world.
Hyde Bark Dog Walking was down to just three dog walkers from 21 during the pandemic. Helping only those that had no choice but to work during the countrywide quarantine. However, they are now up to 18 walkers, and Quartuccio is currently looking to hire and bring that number back to 21 or more.
She told CST that calls for dog sitting services went sky high, with people particularly looking for temporary and secure pooch care during Memorial Day weekend in order to celebrate properly. "I've received 21 calls so far this week for care this weekend, and we're at capacity," Quartuccio told reporters.
The business manager of Chicago Dog Walkers, Denise Ardizzone, has also told CST that prior to the pandemic the Bucktown-based dog walking service had had 60 employees, each with 10 dogs a day on average. However, that workload reduces dramatically during the pandemic, with Chicago Dog Walkers losing 75% of their business right in the middle of the pandemic period.
Ardizzone spoke with CST in regards to her client-base in more recent months, stating that many of their old customers are "heading back to the office once or twice a week, with an eye on three to four times a week in the fall," all thanks to the relaxation of restrictions. She also told the news outlet that they are "pretty darn excited about it", explaining that the trajectory of the business's success has been entirely dependant on whatever is going on with the pandemic.
Windy City Dog Walker which follows a walking path from South Loop to Logan Square, is owned by Tony Schreck. Schreck has said that his dog walking business has also been fielding a lot of calls following the easing of quarantine. In particular, a lot of the calls seem to be from people that had decided to purchase a puppy during the pandemic to help them to feel less isolated.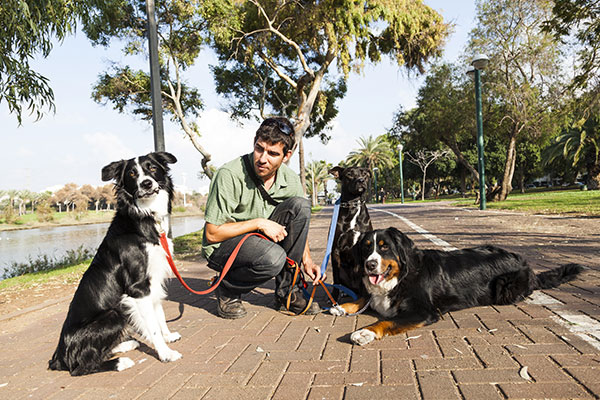 Schreck told CST that it has been a very long and difficult year and that his dog walking team is anxious to resume work and get business flowing again. He expects that the business will pick up significantly in the summer months, around June and July.
Kim Bohstedt, the proud owner of Kim Walks Dogs has said that she is also fielding a significant influx of calls and inquiries from prospective clients looking to arrange a meet-and-greet with her. These owners have been worried about the possibility of separation anxiety with their pups when they return to work, seeing as these dogs have had their owners home with them full time for over a year.
Bohstedt describes the change in the workflow as "inching back, but business is still down." Unfortunately for Bohstedt it will be a while yet until she is back to her dog-walking numbers pre-Covid. Her walking route is predominantly around Logan Square, and some of her previous clients had moved from the area during the Pandemic, or have been able to find a way to manage their pups at home on their own. Bohstedt hopes that work will pick up for Kim Walks Dogs again soon.
Urban Tailz owner, Carine Mininni, had noticed that a lot of the calls she has been receiving in regards to dog care have actually been for a request to have their dog stay with one of her employees whilst they go on vacation. It seems that more people are looking for dog-sitters and temporary homes for their pups as opposed to wanting dog-walking services.
Mininni told CST that actual dog-walking jobs are harder to come by and are taking longer to recover. However, her entire staff is vaccinated and eager to start working full-time once again. She feels optimistic about what the future holds, and even offers "adventure walks" as an option for more high-energy dogs. This means taking a group of dogs to run around at a local forest preserve for a few hours, to ensure they get proper exercise and to add an attractive option for puppy parents worried about their dog's fitness levels.
Overall business is on the mend in the dog-walking sector. With dog walking companies all around Chicago seeing an influx of available work. The hope is that by summertime the workload will have returned to normal – or as close to normal as is possible with the pandemic still looming over us.