The Best Hamster Food in 2022
Last Updated: January 4, 2022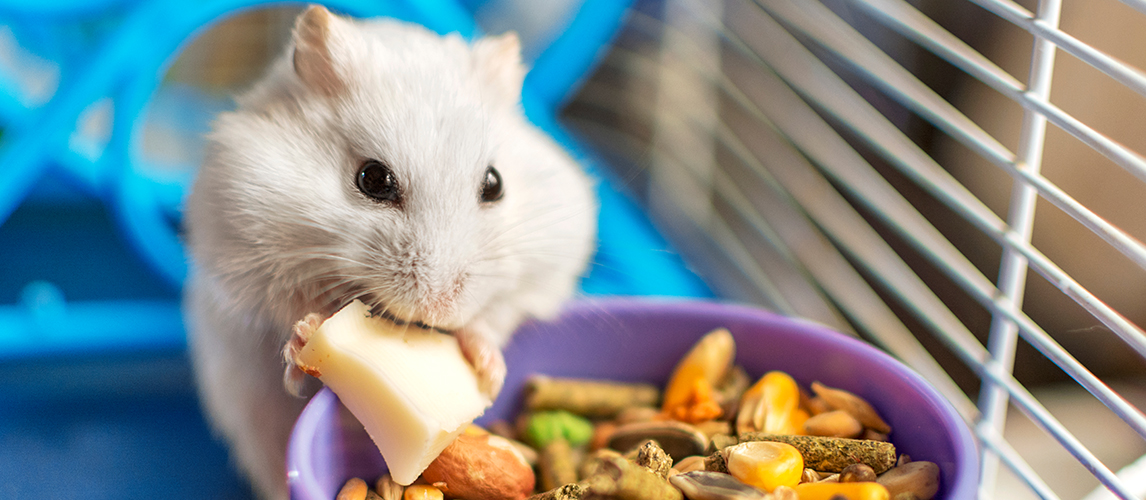 PetSide may earn a small commission from affiliate links in this article.
Learn more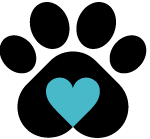 By Petside
Published 14:33 pm
Wild hamsters are omnivores, meaning that they'll happily feast on whatever creepy-crawly or blade of grass crosses their paths. Their adorable cheeks are proof of the breed's insatiable appetite; with the pouches within them having evolved to store food so it can be saved for later.
So, how do you choose a diet for your hamster that they'll want to literally stuff their faces full of? We've assembled the ten best hamster food on the market – any bag from the selection below will fill up your hamster with beneficial nutrients and energy so they can play to their heart's content!
The Best Hamster Food
Best Hamster Food Buying Guide & FAQ
Now that you've (hopefully!) chosen the perfect hamster food to satisfy your little rugrat and provide them with the nutrient-filled diet they deserve, you're sure to have some doubts regarding the ingredient list and amount of food you should be feeding your pet in the first place. To transform dinner-time from plain stressful into a fun bonding experience for the both of you to look forward to, we've summarized the basics below in our buying guide and FAQ. Just remember, the very fact you're researching how to ensure your hamster is happy and healthy shows how much you care.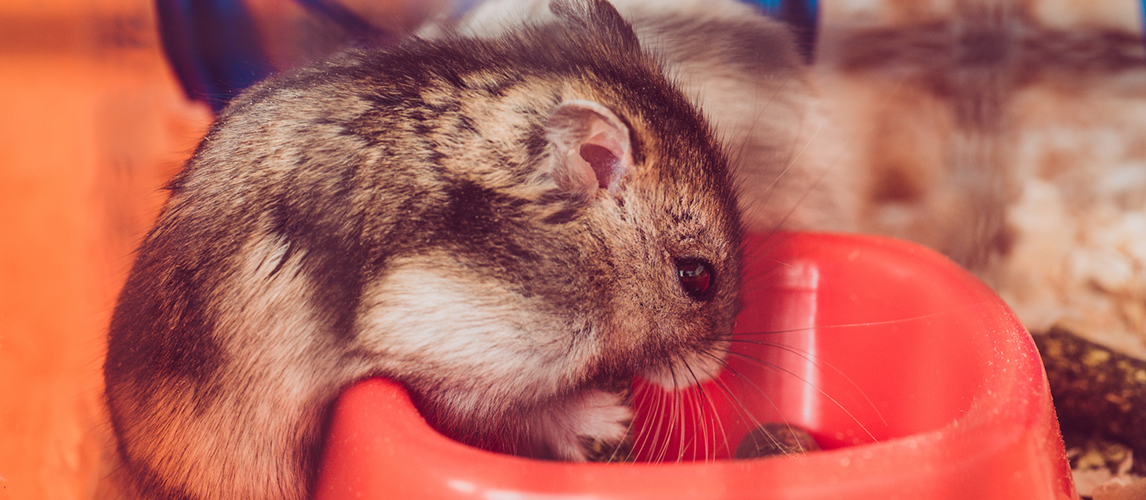 Things to Look For In Hamster Food
Befuddled by your prospective hamster food's ingredient list? By asking yourself these three questions below, you won't have any problem at all deciding if this food is indeed 'the one'.
Does the ingredient analysis include Timothy Hay? In any ingredient analysis, you should be scouring the list for timothy hay. Reputable company PDSA recommend this special variety of high-quality hay is packed full of fiber, thereby rendering it beneficial for small pets.
Are my preferred pellets fortified with vitamins and minerals?
Vitamin D: If, on your hamster food list, you come across a product that contains no vitamin D, this is a warning sign. As well as playing a major role in bone and muscle health, a lack of vitamin D over time can have adverse effects on pregnancies. As the mother's body is forced to derive her own supply of vitamin D from her fetus, her babies are often born with weakened skeletal systems or stillborn as a result.
Vitamin A: It's essential to feed your hamster ingredients that contain a healthy amount of vitamin A to ensure normal vision and development ensues.
Vitamin E: Also functioning as an antioxidant, vitamin E fights off toxins, supports the immune system, and protects hamsters from contracting anemia.
How much protein does this hamster food contain? Protein is a must for any omnivore. As it is a legal requirement to include nutrition information on pet food packaging, you should be able to find the analysis easily. The recommended amount of protein is between 12-12%. However, don't despair if your hamster's favorite kibble doesn't come within this percentage. Giving your hamster supplements in the form of protein lab blocks should work a charm, allowing your pet to receive the correct amount of nutrients whilst enjoying their preferred kibble.
Related Post: Hamster Cages
Different Types of Food for Hamsters
Pellets: A pelleted diet is recommended so your hamster can receive the perfect amount of nutrients to maintain their physical and mental wellbeing. As pellets consist of an optimal blend of fiber, it's recommended to give your hamster pellets daily, with a tablespoon being the recommended amount.
Seeds: Let's face it; hamsters adore seeds. Sunflower seeds in particular permeate all hamster foods due to the hamsters' ancestors and their love of foraging them in the wild. However, like all tasty treats, seeds must be given to your hamster in moderation. Pet owners who have a Campbell Russian Dwarf hamster in particular must watch out – the breed's high health risk of becoming diabetic means that owners should pick these fattening seeds out of mixed food so only two remain in their dinner bowl.
Fruit and vegetables: Small amounts of fruit and vegetables are essential for a hamster's health. Some delicious natural treats to feed your hamster are as follows; carrot, lettuce, green beans, broccoli – the list is endless! Above all other vegetables, hamsters go wild for corn, so much so that it's often the first ingredient they lunge for when given their dinner. However, although it contains plenty of carbohydrates, too much can lead to a tubby hamster. Only a teaspoon a day is recommended.
What Food You Should Not Give to Your Hamster
Although it may be tempting to give your hamster a nibble of your snack, both of you may come to regret it long-term. In fact, the snacks detailed below should be avoided all together:
Almonds: Although your hamster may look like an adorable mini squirrel chewing on these tasty nuts, bitter almonds actually contain cyanide and are exceptionally high in fat.
Dark Chocolate: Your hamster may think the sugar rush they receive from dark chocolate is worth it. However, this delectable treat contains theobromine – a toxic component that hamsters, unlike humans, have difficulty digesting. Consequently, toxins built up in their system and engender health complications like heart attacks or internal bleeding.
Onions and garlic: These beloved kitchen staples contain thiosulphate – an ingredient which is again harmless to humans but deadly for hamsters.
Related Post: Toys For Hamsters
Our Top Pick
So, we've expressed our opinions on what we believe you should feed your hamster. But what food and brand would we trust to meet our hamsters' nutritional needs? Specializing in animal health, trustworthy brand Kaytee's Gourmet Variety Hamster and Gerbil Food have perfected the ancestral hamster diet to extend hamsters' lives by meeting their nutritional requirements for over 150 years. Every element of this food mix has been quality approved; for example, the sunflower seed was grown in South Dakota in the USA. Honestly, the stimulation this seed mix will provide your hamster with for foraging will both surprise and delight.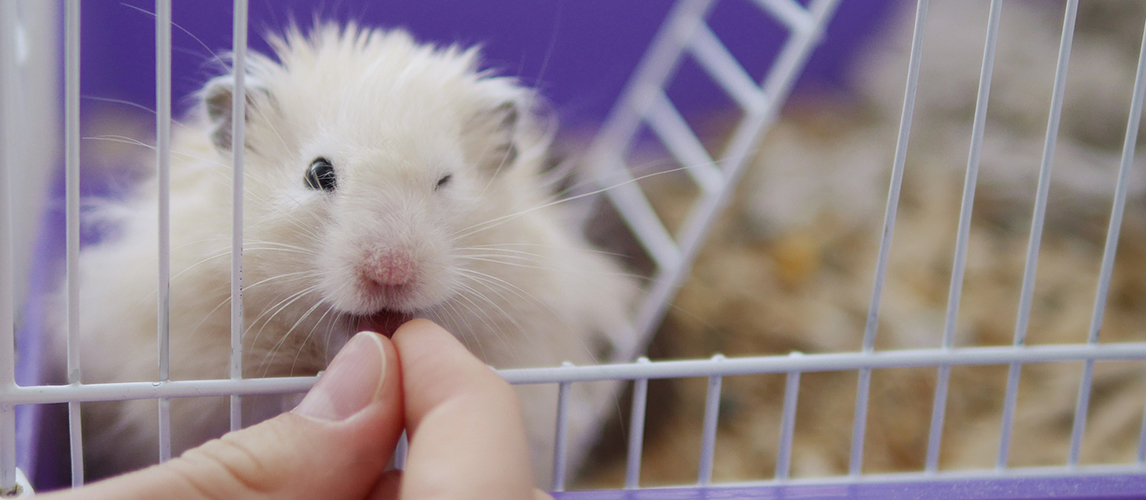 FAQ
Q:

How much food should I feed my hamster?

A:

Feeding your hamster the right amount of food is notoriously hard to get right. The breed's infamous cheek-stuffing behavior creates much ambiguity – has your hamster devoured their grains, or have the contents of their food bowl simply been stuffed away in their cheek pouches that remarkably extend all the way down to their hips. Crazy, right?

Consequently, it's imperative that you provide your hamster with strict food measurements every day; around a tablespoon of food packed with vitamins and minerals constitutes a balanced diet.
Q:

Can I feed my hamster bird food?

A:

Surprisingly enough, hamsters can eat bird food – its high fiber and low fat composition is exactly the type of nutrients hamsters require to thrive. However, if a bird food contains a large amount of dried foods, they should be removed on account of the large amount of fructose within them.

However, just because hamsters can safely enjoy bird food doesn't mean they should eat it as a low-cost alternative to food curated for their breed, Although bird food constitutes a tasty treat to feed your chubby-cheeked friend once in a while, hamster mixes will undoubtedly provide a better-balanced diet that promotes optimal digestive health and meets their nutritional needs.
Q:

How long can a hamster go without food?

A:

A hamster can survive without food for three to four days. Their incredible cheeks have the ability to store food for up to two days! Although this is an intriguing fact, never try to disprove this theory. Starving your pet is animal abuse.