The Best Dog Food for Great Danes in 2021
Last Updated: January 6, 2022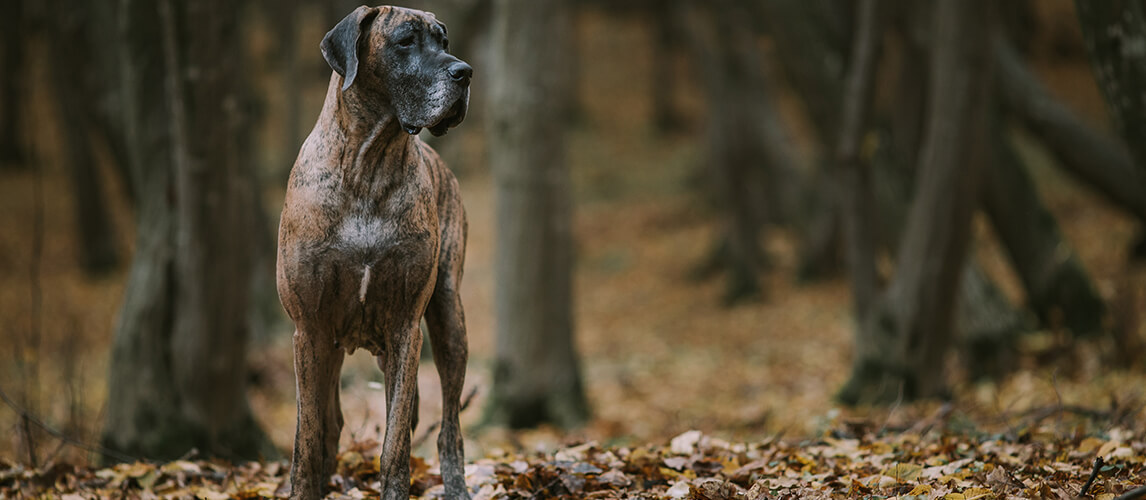 PetSide may earn a small commission from affiliate links in this article.
Learn more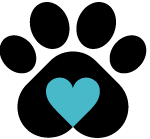 By Petside
Published 14:59 pm
There are so many reasons why Great Danes are a popular and well-loved dog breed. The term 'gentle giant' immediately springs to mind as they are known to be good-natured, loyal, and affectionate. With their muscular and tall stature in mind, you may be scouting for some information on dog foods for Great Danes or for large dogs in general.
So if you're looking to better your Great Dane's diet or are simply looking to get yourself one of these gentle giants and would like to know more about their dietary needs, we have collated some of the best dog food for Great Danes for you to peruse and consider.
Within this list, you'll find we've also hand-picked some of the best dry dog food for Great Dane puppies as well as adults and seniors. Following our list, you'll find some additional information, as well as answers to some frequently asked questions, that might help you narrow down the best dog foods for your pooch.
Buying Guide & FAQS
What To Look For When Buying Dog Food For Great Danes
When looking for the best dog food for your Great Dane you will want to consider the specific type of food. All of the above options are specially formulated to suit the needs of giant breeds which include the Great Dane.
Specific Ingredients
The best dog food for giant dogs will contain specific minerals, vitamins, and proteins to benefit their health. For example, Great Danes are vulnerable to joint problems, therefore dog food containing Glucosamine and Chondroitin will be important to help support joint health. Calcium is also important to help to support and develop bones and teeth.
High-quality animal protein sources are also important to consider when looking for Great Dane dog food. Protein is a valuable ingredient and will go a long way in supporting your dog's muscles, organs, and immune system. Fresh meat and meal is especially important and is often labeled proudly (for example fresh/real farm-raised chicken or free-run chicken etc.) as they are rich in protein.
Energy Levels
When deciding on the right dog food for your Great Dane you will need to consider how active they are. Some dogs are more energetic than others and may need more to help sustain their activity levels however if your pooch is particularly less energetic you will have to ensure that you don't overfeed them.
Age
All dog breeds will have differing needs depending on what age they are. It is especially important to meet these requirements to ensure that they not only have a balanced diet but to ensure their development and overall health are taken care of. This is why brands specifically cater formulas to particular life stages and breed sizes.
It's also important to understand that although puppies will need extra calories to fuel their energy levels you mustn't overfeed a Great Dane puppy and follow any feeding guidelines carefully. This is because large puppy breeds grow quickly so feeding them inadequate kibble not catered to large breeds will hinder their joint and muscle development.
Best food for Great Dane puppy suggestion: Eukanuba's Large breed puppy dry food is especially great for owners that are intent on vigorous training as it contains appropriate levels of DHA to encourage brain development, unlike other puppy foods.
Current Weight
Generally, most dog foods will include feeding guidelines on their packaging to help owners determine how much food their pooch should consume a day. These guidelines are usually based on the weight, and sometimes age, of your dog, so it's worth having your pooch weighed to ensure they're getting what they should.
Food Allergies
Always take into account any allergies that your Great Dane may have when considering a new food. Generally, most picks on our list are intent on using nothing but beneficial fruits, veggies, and proteins. However, we have gone on to list potential allergens within each product to assist owners who are choosing with their dog's sensitive stomach in mind.
Ingredients To Avoid When Feeding A Great Dane
Like most dogs, there are certain ingredients and foods to avoid giving your Great Dane to avoid health complications and issues. Great Danes require complete and balanced nutrition and some seemingly harmless foods can be very harmful to them.
Ingredients To Avoid
When looking at dog foods for Great Danes take a closer look at the ingredients list and try to avoid vague components that may count as fillers and are only included to give the illusion of extra proteins are carbohydrates. For example, corn gluten meal is often perceived as a carbohydrate filler and used in place of healthier alternatives, such as sweet potatoes, when in fact it is not as effective and can even be a harmful allergen to some dogs.
Meat Meals: Meals are generally a very valuable source of extra protein for dogs however most companies will specify what meal they are using (e.g. lamb meal, salmon meal, chicken meal, etc). When brands aren't clear on what kind of meal they are using this can be a red flag. If your dog is allergic to some proteins then there's no guarantee this food will be 100% safe for them to consume since the label is not clearly identifying where the meal comes from.
General Foods To Avoid:
Raisins
Grapes
Any form of chocolate or cocoa product
Sugary food or drinks (including gum and candies)
Plums, peaches, and persimmons
Dairy products (including milk)
Onions
Garlic
Avacado
Fatty foods
Seasoned foods
Macadamia nuts
Caffeine products
Alcoholic products
Salt/salty products
Note: Some dog food may contain products you recognize on this list (e.g. eggs/dairy products/salt/fat) however it's important to note that these ingredients have been adapted to suit the recipe in order for it to benefit your pup. For example, high-quality healthy fats are often used to aid the proteins' mission to fuel muscle and energy levels. It's also worth noting that some things are only harmful in excessive amounts.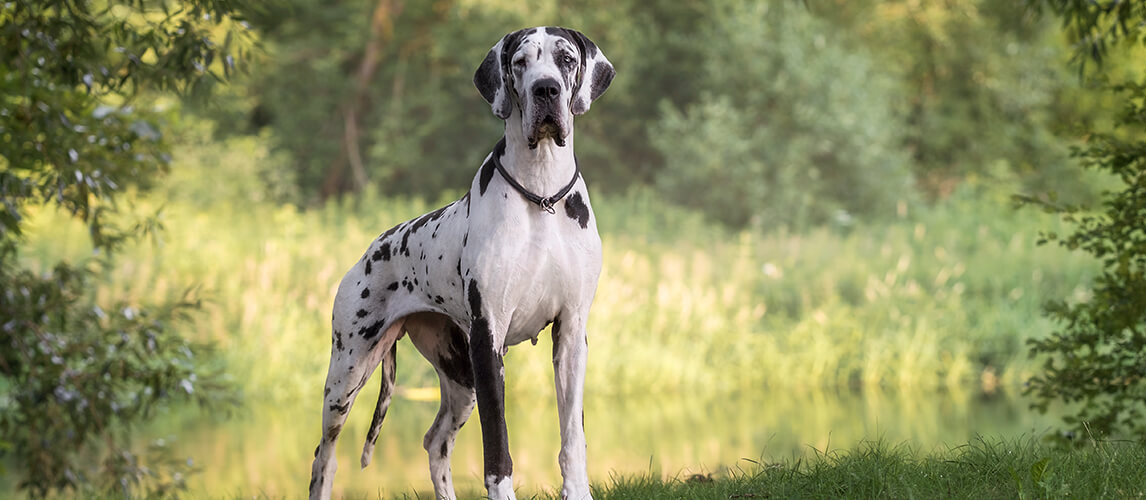 Great Danes And Potential Health Problems
Hip Dysplasia/Joint Issues
Adults will often struggle with this issue if they've grown at a rapid rate which is why puppies rely on specific foods that will encourage their bodies to develop slower. Using foods rich in Glucosamine and Chondroitin will aid your dog's hip and joint health in order to prevent them from falling victim to hip dysplasia and other joint conditions.
Hypertrophic Osteodystrophy
This condition is caused when Great Danes are fed more than the recommended amount leading to the rapid growth of bones. The unusual and much faster growth rate can cause a lot of pain due to the pressure exerted on bones and muscle tissue.
Gastric Torsion (Bloat)
This condition will require veterinarian care as it is the twisting of the stomach and prevention of blood circulation. Great Danes are at high risk of bloat and the condition can be fatal if left untreated.
Other conditions Great Danes are vulnerable to include:
Dilated Cardiomyopathy
Osteosarcoma
Hypothyroidism
Arthritis
Wobbler Syndrome
If you want to learn more about Great Danes take a look at our guide to understand everything you need to know about them including breed facts and temperament.
FAQ
Q:

Can Great Danes eat regular dog food?

A:

It is recommended that Great Danes are fed food specifically formulated for larger breeds to help them develop at a rate that won't cause health problems later in life.
Q:

What kind of food should I feed my Great Dane puppy?

A:

The best dog food for pups are those that are developed to slow growth down and prevent future joint and hip issues. You can often find healthy canned food for puppies however we recommend the Origen dry food (3rd item on the list above) and Eukanuba's recipe (8th item on the list above) as they have a particular formula to help your pup develop safely.
Q:

When should I switch my Great Dane puppy to dog food?

A:

Great Dane pups should make the switch when they reach adulthood which is around 15 months of age. Always make sure to switch food gradually according to feeding guidelines.
Q:

How many times a day should a Great Dane puppy eat?

A:

Using the guide above owners should feed their puppy twice a day (three when they are aged between 8-11 weeks) making sure not to go over the recommended amount.
Q:

What human food can Great Danes eat?

A:

It is not recommended that you feed Great Danes human food as they are vulnerable to health problems. Instead, stick to the particular best food for Great Danes (and maybe the occasional treat).
Q:

Should I feed my Great Dane puppy raw food?

A:

You can feed a Great Dane pup raw food. Dogs commonly love raw food although it can be at risk of contamination